Cindy's Newsletter for Gift Shop Managers | June 15, 2022 💮
CINDY'S NEWSLETTER
for
Gift Shop Managers
Cindy's Newsletter for Gift Shop Managers delivers practical, ready-to-implement content to gift shop managers, retailers, and volunteers across the country. We help our readership of over 3,000 retailers optimize shop operations, grow revenue, and connect with one another. The newsletter is published monthly and free since 2001.
Have you paid your dues this quarter?
The value and richness of this newsletter comes from your participation. Do your part by submitting two comments per quarter, at minimum. Reply to reader's questions listed throughout the newsletter (in green) or simply share what is working or isn't working in your shop, a great selling product, a helpful website or resource, an operating question, your biggest challenge right now, a terrific vendor you've come across recently, tips on managing volunteers, or tips on managing yourself!
LEAVE A COMMENT! Click the green comment tags

throughout the newsletter, enter it in the comment section, or send to cindy@cindyjonesassociates.com.
---
JUNE 15, 2022
---
Texas Health Huguley Hospital, Burleson, TX
---
What actually constitutes shoplifting
Generally, someone suspected of shoplifting may be detained only if the store has "probable cause" to believe that a crime has occurred. Probable cause can be established through personal observations of the crime occurring, statements from customers, or actions recorded on surveillance video cameras. Mere suspicion that someone has been shoplifting is not sufficient.
To establish a solid base for probable cause, and reduce false arrest claims, there are a few universally accepted steps that a merchant should follow before detaining someone suspected of shoplifting. However, the law in most states does not require all precautionary steps to prove criminal intent.
You must see the shoplifter approach and select the merchandise.
You must see the shoplifter hide or conceal the merchandise.
You must see the shoplifter fail to pay for the merchandise.
You must see the shoplifter exit the store with the merchandise to prove they had no intention of paying for it or you must prove "willful concealment" if they haven't exited.
---
Twig Gift Shop celebrates 75 years
The Twig Gift Shop recently celebrated its 75th anniversary year of providing retail therapy for visitors, patients, and staff of Rochester General Hospital (RGH). The Gift Shop's profits served RGH since 1947! The celebration included an array of Silent Auction gift baskets ranging in value from $100 – $1000, donated by Board Members, Twigs, gift shop volunteers, and friends of Twigs. All proceeds benefit the Neonatal Intensive Care Unit at RGH.
---
SPONSOR
Natural Fragrance Rose classic fragrance flowers
Popular Gifts In 8 Colors & Scents
Popular live floral gifts – fragrant & last 4 months
No water, no pollen, no allergy, no expiration date.
Order Here | In Stock | 7 -10 Day Delivery
New customers : $100 Discount, Free Shipping & Returns
Fragrant flowers hydrated to last 4 months after opening the vase.
888-525-1159 www.naturalfragrancerose.com
---
SPONSOR
Quickcharge POS provides all of the point of sale features
you need in an easy-to-use solution with automated
payroll deduction capabilities, contactless payment,
and reliable customer support!

Transitioning from your current POS system
is fast, easy, and affordable.
800-348-5545
www.mmhayes.com/giftshopPOS
---
Q. What gift markets do you attend?
Hello! I'm a new shop manager. I'm trying to decide which gift shows I should attend or, are you mainly shopping online now? What markets does everyone attend? Should I go to a few small shows or one large show? What is your travel budget? I am in the midwest, but can go anywhere. Thanks! – Lindsey. 6/2/22
What is your gift show schedule and travel budget?

<- CLICK HERE TO COMMENT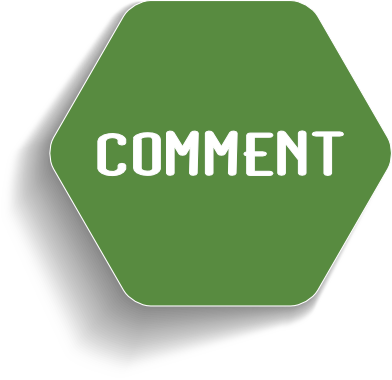 What is your gift show schedule and travel budget?

Do your part and leave a comment here or enter it at the bottom of the newsletter.

Thank you!
Connect. Share. Grow. ♡
---
UPCOMING HOLIDAYS
JULY
Jul 4 – Independence Day
Jul 7 – World Chocolate Day
Jul 10 – National Pina Colada Day
Jul 14 – National Mac & Cheese Day
AUGUST
Back-To-School Season
Aug 3 – Ntnl Watermelon Day
Aug 8 – International Cat Day
Aug 9 – Book Lovers Day
Aug 15 – National Relaxation Day
Aug 21 – Senior Citizens' Day
…fill with fun off-season sales/events!
SEPTEMBER
Back-To-School Season
Sep 5 – Labor Day
Sep 11 – Grandparents Day
Sep 22 – First Day of Fall
Sep 25-27 – Rosh Hashanah
Sometimes we include some pretty unique "holidays". Use them to help generate off-season sales. "National Sunglasses Day – 15% Today Only!". Build some fun displays. Be creative! Put all umbrellas on sale for National Pina Colada Day! ⛱️
---
Job Openings
Gift Shop Manager
Rush University Medical Center, Oak Park, IL
Gift Shop Manager
Memorial Sloan Kettering Cancer Ctr, New York, NY
Gift Shop Assistant Manager
Milford Regional Medical Center, Milford, MA
Gift Shop Assistant Manager
MacArthur Beach State Park, Palm Beach, FL
$35,000 – $40,000
Gift Shop Manager
Rush-Copley Medical Center, Aurora, IL
Hospital Gift Shop Manager
Guadalupe Regional Medical Center, Seguin, TX
Store Operations Director
Georgia Aquarium Gift Shops, Atlanta, GA
Gift Shop Supervisor
Audubon Institute, New Orleans, LA
Gift Shop Supervisor
Intermountain Healthcare, Ogden, UT
Supervisor, Gift Shop
Cook Children's Health Care System, Prosper, TX
Gift Shop Assistant Manager
Mary Greeley Medical Center, Ames, IA
---
Top most useful retail formulas
Retail math is used daily in various ways by store owners, managers, buyers, and other retail employees to evaluate inventory purchasing plans, analyze sales figures, add-on markup, and apply markdown pricing to plan stock levels in the store. Although most accounting programs do the math for you, you should know the most common retail math formulas that are used to track merchandise, measure sales performance, determine profitability, and help create pricing strategies.
Average Inventory
This can be figured by taking an item price and subtracting discounts, plus freight and taxes. The average is found by adding the beginning cost inventory for each month plus the ending cost inventory for the last month in the period.
Example: If a clothing retailer has an average inventory of $100,000 and the cost of goods sold is $200,000, then you would divide $200,000 by $100,000 to give you a ratio of 2:1, which can be expressed simply as 2.
Average Inventory (Month) = (Beginning of Month Inventory + End of Month Inventory) ÷ 2
Cost of Goods Sold
This is the price paid for a product, plus any additional costs necessary to get the merchandise into inventory and ready for sale, including shipping and handling. A shop's "cost of goods sold" should not go above 55%. Aim to keep the "cost of goods" as low as possible!
Cost of Goods Sold = (Beginning Inventory (at cost) + Purchases – Ending Inventory (at cost))
Gross Margin
This is simply the difference between what an item cost and the price for which it sells. For example, if Store A and B have the same sales, yet Store A's gross margin is 50% and Store B's gross margin is 55%, it's easy to see which store is faring better.
Gross Margin = Total Sales - Cost of Goods
Gross Margin Return on Investment (GMROI)
GMROI calculations assist buyers in evaluating whether a sufficient gross margin is being earned by the products purchased, compared to the investment in inventory required to generate those gross margin dollars. For example, if your store has a sales volume of $1 million a year on an average inventory of $500,000, that would be pretty good. But $1 million on an average inventory of $200,000 (though uncommon) would be even better.
GMROI = Gross Margin $ ÷ Average Inventory Cost
Inventory Turnover (Stock Turn)
Inventory turnover is how many times during a certain calendar period a retailer sells its inventory and replaces it.
Turnover = Net Sales ÷ Average Retail Stock
Margin
This is the amount of gross profit a business earns when an item is sold. For example, if you have to pay $15 for each sweater and you then sell it to customers for $39, your retail margin equals $24.
Margin % = (Retail Price - Cost) ÷ Retail Price
Net Sales
Net sales is the number of sales generated by a business after the deduction of returns, allowances for damaged or missing goods, and any discounts allowed.
Net Sales = Gross Sales - Returns and Allowances
Open to Buy
Open to Buy is the difference between how much inventory is needed and how much is available. That includes inventory on hand, in transit, and any outstanding orders.
OTB (retail) = Planned Sales + Planned Markdowns + Planned End of Month Inventory - Planned Beginning of Month Inventory
Stock-to-Sales Ratio
Stock-to-sales ratio is the beginning-of-the-month-stock to the number of sales for the month. The key takeaway is that this ratio is a monthly metric.
Stock-to-Sales = Beginning of Month Stock ÷ Sales for the Month
Cindy's full Guide To Calculating Shop Profitability walks you through the formula's to determine your shop's profitability including Annual Gross Sales Per Square Foot, Net Profit Margin, Gross Profit Margin, what affects profitability, and more.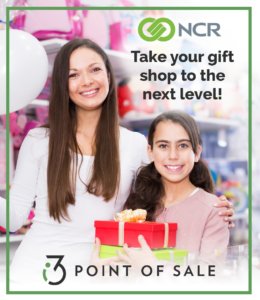 ---
SPONSOR
i3 Verticals – NCR Point of Sale Solution
A "Volunteer Friendly" NCR Point of Sale solution
for hospital gift shops. Easy to learn! Easy to use!
Payroll Deduction and Inventory Management available.
Take your gift shop to the next level!
Ask for a FREE copy of our "Hospital Gift Shops:
Tips for Success" booklet.
887-809-9980
www.i3pos.com
---
Q. Is there a better method than handwriting POs?
How do managers/buyers purchase goods for their shop? We hand write purchase orders then send them to our in-hospital purchasing agent. In some instances orders can be up to 11 handwritten purchase orders. Would love to know if there is a way to minimize writing all these POs? Thanks! – Sarah Folio, Volunteer Coordinator/Gift Shop Manager, Garrett Regional Medical Center, Oakland, MD. 4/24/22
Still use handwritten POs – Peter Waugh, Memorial Hospital, North Conway, NH. 25 beds. 5/18/22
Our hospital uses an electronic PO system through a company called Lawson. We prepare a blanket PO for the year in advance for most of our vendors. When it's time to order we already have a PO in place so ordering is quick and easy. – Judy Stallings. 5/16/22
Do you still use handwritten POs or another, more efficient, method?
<- CLICK TO COMMENT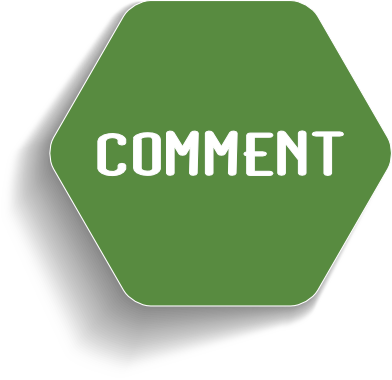 Do you have an alternative process to handwritten POs? Have you found a more efficient method?

Caring is sharing all your knowledge helping others grow their shops!

Thank you!
Connect. Share. Grow. ♡
---
Salary Data: Gift Shop Manager
How does your salary compare to other gift shop managers? In case you missed it, here are published salaries of 12 gift shop managers in last month's issue. We know salary data is always of interest!
Gift Shop Manager Newsletter, May 15, 2022
---
An auxiliary fundraiser idea
Everyone loves a yard sale! The Auxiliary at Mid Coast Hospital in Brunswick, MA hosts a two-day "yard" sale full of gently used, donated merchandise including furniture, jewelry and housewares. The Yard Sale is free and open to the public Saturday to Sunday, and All proceeds benefit nursing and health career scholarships for local students graduating in a health-related field. Approximately $40,000 is awarded every spring to deserving students.
"We are so grateful to each of our Auxilians, volunteers and donors for helping to make our special Yard Sale a success," said Diane Field, President of the Mid Coast Hospital Auxiliary. "This year, we are particularly excited to greet the hundreds of attendees who will once again enjoy a wonderful shopping experience in support of local health care and our front-line health care heroes." Read more….
---
💮
GIFT MARKET CALENDAR

💮

GIFT MARKETS
**Always double-check show dates**
Jun 26-28, 2022
Minneapolis Mart Gift, Home, Apparel & Accs Show
Jul 12-18, 2022
Atlanta Home & Gift Market
Jul 19-22, 2022
Faire Summer Market VIRTUAL EVENT
Jul 24-28, 2022
Las Vegas Market
Aug 14-17, 2022
NY NOW, New York
Aug 18-21, 2022
New Orleans Gift & Jewelry Show
Aug 23-26, 2022
Dallas Apparel & Accessories Market
Sep 13-15, 2022
Dallas Total Home & Gift Market
Oct 3-5, 2022
LA Mart
Jan 4-10, 2023
Dallas Total Home & Gift Market
Jan 10-17, 2023
Atlanta Market
Visit
Gift Shop Mag Trade Show Calendar
for smaller local and regional shows.
---
Hospital gift shop design, con't
by Cindy Jones, Editor 💮
Customer behavior has forever changed because of the pandemic. Today's floor plan has to offer flexibility and meet the needs of an ever-changing merchandise mix and customer. A shop must be designed to attract customers and create a buying atmosphere in a small amount of space.
Remember the mini-department store approach discussed in April's article Shop renovations: A mini-department store approach. Utilize every square inch of available floor space to display related merchandise together with designated areas for each category. If necessary, shrink the stockroom space to provide more selling space.
Shop's must maintain Americans with Disabilities Act regulations that require aisles be a minimum width of 36 inches.

Design for growth and change. No one floor plan or layout is forever!

Limit the amount of storage inside the shop. A shop's selling space is primary! Merchandise stored in cabinets and drawers will not sell!

The cashier counter should have two phone lines and a cell phone: one for general use and one for the POS system or credit card authorization system.

There should be multiple electrical outlets at the cashier counter.

Include a generous quantity of electrical outlets or strip outlets throughout the shop, preferably 2-3 feet up from the floor. Include a few recessed floor outlets.

Excellent lighting is crucial to a successful gift shop design. Feature lighting over the cashier counter is recommended.

Install a "panic/alert button" in the cash register area linked to the Security Department for emergency purposes.

Install electronic security cameras and a monitor at the shop entrance. The cameras should rotate and have a light indicating it is operating and 'real' to your customers. Post professionally produced signage that state: "This Shop is Electronically Monitored. Shoplifters will be Prosecuted."

Adequate temperature control is important. Extensive lighting, a large number of customers and the flower cooler all contribute to heat build-up.

Shop flooring should reduce sound, add comfort for volunteers and reduce breakage. Color should coordinate with the laminate of fixture bases and the cashier counter.

Music piped into a gift shop creates an upbeat shopping atmosphere and helps sell merchandise. But, never too loud or it will have the opposite affect on shoppers.

For the highest level of space utilization and to maximize display and merchandising space, install slat wall floor to ceiling on all walls. The slat wall should be in a neutral color.

Gift shop design should focus on showing off the merchandise and not the shop itself. The actual display fixtures and color scheme should be as minimal as possible. Let the merchandise provide the color.

Vertical and horizontal shelves (for easy access to bags, tissue, etc.) can be built into the cashier counter. Two or more flat drawers for tissue will be included. It should also include one lockable drawer.

Professionally made signage, that is grammatically correct, is important.

Use ceiling space for additional merchandise display. Skyhooks can be hung for ornaments, throws and sun catchers. Be sure to get approval from your hospital's fire marshal.

To maximize display space on the walls, plan display shelves to extend above the customer's reach. This space can be used for displaying larger items. Ensure that the prices are visible.

Plan and locate an off-site display case in a high-traffic area of the hospital. Include an electrical outlet inside the case to display lighted merchandise. Slat wall is an ideal interior wall surface for display.

The way you arrange your shop and the merchandise affects the way your customer shops your store. An effective traffic pattern is crucial. It must keep the customer moving into the store, then to the back and then up to the front. Customers today want a quick, efficient in and out. The shop should have a logical traffic flow with free flowing lanes that are easy to negotiate. Defined aisles create store discipline and give customers the idea they can always find their way out – like the safety of the yellow brick road.
---
SPONSOR
snoozies!® Pairables
Over 100 unique Women's designs
Over 40 designs for Men
Fully lined with our exclusive dyed pom pom™cozy Sherpa
Non-skid soles
Machine washable
Will not shrink
See all designs in the snoozies!® SPRING 2022 collection at snoozies.com
Call your local rep or our in-house specialist at 252-650-7000 ext 206
---
MAY 2022 NEWSLETTER: ISSUE #630
Did you miss last month's articles, surveys, and discussions?
SALARY DATA: Hospital Gift Shop Manager
Gift shop reopens after two-year COVID closure
RESPONSES: Do you sell any alternatives to live flowers?
Free Guide: Cash-and-Carry Wholesale Warehouses
Payroll deduction for online stores
Q. Do you allow personal (wholesale) purchases?
Early holiday 2022 preview
Buyers' personal purchases (at wholesale)
Q. Is there a better process than handwriting POs?
Are your sales in line with your shop's total square feet?
Gift Market Calendar
MADE IN USA
Q. We're looking to carry mostly made in America items. What vendors are you guys using for American made products? 🇺🇸 – Carol Myers, Ascension Providence Hospital, Rochester, MI. 250 beds. 2/18/22
Wind River Chimes, Manassas Park, Virginia. windriverchimes.com – Janet Sherwood, 5/20/22
My Word by Pleasant Street Designs are Made in the USA. They have home decor type items. Their porch boards are one of our top sellers. – Kerri C, Community Healthcare System, IN. 5/17/22
Faire has an area on their site devoted to Made in USA products. Also Town Pride makes custom – state, town, city, zip code – wholesale goods. Everything from knit sweaters to candles, stationery, drinkware, serve ware and jewelry. – Nicole, Cindy Jones Assoc, 4/16/22
Duke Cannon men's products. – Cyrielle. 3/28/22
Silver Forest Spirit earrings, made in Vermont. Renaissance Glass earrings and pendants made in South Carolina (maybe North.) – Michelle Suggs. 3/21/22
What's your favorite MADE IN USA product? You can still leave a comment. Click here!
Connect. Share. Grow. ♡
---
NEW JEWELRY LINES
Q. We are looking to freshen up our jewelry. We currently use Periwinkle but looking for something new along the same price point. Any suggestions? – Tracy Torres, St. Augustine. 1/20/22
Silver Forest and their Spirit earrings, made in Vermont. Renaissance Glass earrings and pendants made in South Carolina (maybe North.) – Michelle Suggs. 3/21/22
We do very well with Silver Forest and Anju Jewelry. – Cherie Towers. 3/18/22
Accessorize Me always performs well. Megan Brown designs is trending up for Spring. – Kevin Shaw, Methodist Hospital Gift Shop, St. Louis Park, MN. 3/17/21
Main Street Earrings are a big hit for us. Great quality, great price. We sell them for $8.99! – Lanie Ray, Fairfield Medical Center, Lancaster, OH. 2/28/22
Canvas has some great pieces at great price points. – Holly Weiss. 2/17/22
We do well with Periwinkle and Coronet – Helen Travis. 2/16/22
Rain Jewelry is performing very good for us as well! – Sabra Shields. 2/16/22
I love Rain jewelry. It flies off the shelf. – Stephanie Barnes. 2/16/22
We also do really well with Coronet and Accessorize Me jewelry. – Tamara Szarszewski, Gift Shop Manager, Logansport Memorial Hospital Gift Shop, 83 beds. 1/17/22
Connect. Share. Grow. ♡
---
DECLINE IN VOLUNTEERS
Q. Have others encountered losses in the number of volunteers through the pandemic? We started out with over 30 non-gift shop volunteers and are now down to 7. In our gift shop, we had 17, now 3, one of which started mid-COVID (God bless her!). We are currently thinking of hiring a part-time employee to man the front desk from 1-5pm. What have you done to remedy staffing and volunteer issues during the pandemic? Did anyone hire paid personnel? Thanks! – Sarah Folio, Garrett Regional Medical Center, Oakland, MD. 55 beds. 12/22/21
We have had our gift shop volunteers for two years now – starting the front desk this week. – Tricia Rochman, Carbondale Memorial, Carbondale, IL. 70 beds. 3/18/21
We had about 65 volunteers in the gift shop before the pandemic. I now have about 35-40 in the shop today. I am blessed to have some very dedicated volunteers who worked all but the 3 months we were closed. Even then when we were closed we thought outside the box and started doing FB Live shows twice a month and continue with today. They are a ton of work, but truly saved our gift shop. Other volunteers stayed home but made mask for the hospital and our community in the time of need. Our Auxiliary as a whole never really stopped fundraising during the pandemic and overall our numbers grew about a dozen last year. – Ramona Kennedy. 3/17/21
We reduced our hours in the gift shop and have been able to get enough volunteers, but the traffic is not there. Hospital has been remodeling and we have been closed quite a bit. We no longer have foot traffic from front entrance of hospital. Thankfully the employees still shop with us. Our problem lately has been elderly volunteers who refuse to read manual, consequently the computer is often not turned on correctly, they don't use the scanner to ring up items, they basically sit on their chairs and hope no one comes in. We are all volunteers so we don't have paid staff. I end up having to drive to hospital quite often to straighten out a situation. I held trainings on 2 different Saturdays and only 2 people came. I don't want to offend the volunteers but they don't seem to get it. Hopefully things will pick up and we can do more business. – Martha Burke. 2/17/22
We started with 10 volunteers and now have 4 sometimes 5. We were open 5 days per week with 2 shifts, now open 3 days per week 10-2. – Helen Travis. 2/16/22
We too have fewer volunteers since the pandemic. We are open a shorter timeframe each day. M-F & Sun 10-3. In order to keep all our gift shop volunteers informed, we have a spiral notebook we write updates in. Our volunteers also write notes to us to let us know if they have any needs or something special needs to be ordered or if they have suggestions. Works well for us! – Brenda Welcher, AdventHealth Zephyrhills, Zephyrhills, FL. 59 beds. 2/16/22
Our store is open five days a week, 12-4pm. We had a good December! Visitors are so few now with no outsiders. I had 13 people working for us but now only 5-6.
Hope you all are healthy, Harold. – Harold Shiffman, St. Catherian Hospital, Smithtown, NY. 550 beds. 1/31/22
Our Gift Shop has remained closed since November 2020. Overall, we have lost some folks but we have also gained some. Currently they are not cleared to serve in the hospital due to COVID restrictions. However, some have been assisting at the Vaccine Clinic along with over 30 additional new volunteers who are at the Clinic. I believe a good portion of those 30 will continue to serve at the hospital once given the word to do so. – Peter Waugh, Memorial Hospital, North Conway, NH. 25 beds. 1/18/22
Internally, I am devastated! Externally, I move on and work with what I have. We are open two shifts during the week. Happy and grateful to have volunteers that will staff the shop. I went from 200 volunteers to about 45 in the overall program. I have about 13 in the gift shop. – Connie Slingluff, Blount Memorial, Maryville, TN. 201 beds. 1/17/22
We have been blessed with willing volunteers who have made it possible to remain open. Although the hospital shut us down for a few months in 2020, we have been able to come back and remain busy. Our Holiday Extravaganza of 3 days did not happen but we held special 12 Days of Christmas sales to encourage employees to shop with us. It was gratifying to see the staff regularly and hear them thank us for being there for them. We enter 2022 with a healthy bottom line and interested buyers, we're keeping it simple and hoping that our current path is the right one to be on. – Marilynne Field, MercyOne, Dubuque, IA. 263 beds. 1/17/22
We went from two volunteers to one volunteer per shift and are doing ok. But this takes away the buffer if someone can't come in for their shift. We have had to be closed at random times due to no substitutes. Looking to hire a PT person to cover those shift and help manage stock. – Christie Delbridg, Novant Health Brunswick Medical Center, Bolivia, NC. 74 beds. 1/17/22
Most of mine did come back. I had about 30 with teens. I have 14 adults and 2 teens. Our hours are limited Mon-Fri 9-5. We were on a role and then Omicon hit and no more visitors. I spilt the volunteers shifts to two hours instead of their four hours. – Margaret Legut, Elmhurst Hospital, Elmhurst, IL. 258 beds. 1/17/22
We lost about 20 volunteers. We have reduced our hours and days of operation. – Ginger Taylor, CoxHealth, Springfield, MO. 1014 beds. 1/17/22
We've lost many of our volunteers. Our shop is closed on weekends. We are open some days from 9-5, but on days we can't get enough volunteers we're open 10-4. This eliminates 1 volunteer per day. We are lucky to have some volunteers picking up more shifts to fill the gaps. We ask people to call before they come to see if we're open and we post our hours on FB. – Debbie B, Bell Hospital, Ishpeming, MI. 1/17/22
We have had approximately 1/3 of volunteers return, 1/3 not return, and 1/3 defer return. Our volunteers are dedicated and a special part of our success! Also, being part of a university, we have also added student volunteers to our Shops as of December. The students had been volunteering in patient areas before the pandemic, but with that not yet possible, they are helping the Shops! The students are professional, eager, and energetic! We've gone from 45-50% of shifts with at least one volunteer, to over 80% of shifts with at least one volunteer! – Mary, University of Michigan Health System, Ann Arbor, MI. 1000 beds. 1/16/22
Connect. Share. Grow. ♡
---
2021 BEST SELLERS
Wow! We asked, you answered! Thanks to everyone who shared their best sellers from 2021. Here are all the responses. A great variety of products. Some surprising ones too!
Apparel, especially plaid jackets and gnomes were very popular. – Ann Bergmann, Cumberland Healthcare, Cumberland, WI. 25 beds. 1/21/22
Covenant Rings. We have a display of 60 rings and every 6-9 months, new rings are added and slow sellers are removed. I've had lots of luck and consistently sold them for over 7 years. – Jennifer Stuber. 1/21/22
Yes, Covenant Rings have been good, consistent sellers for many years! – Cindy
Clothing is my best category and loungewear from DM was my best seller during the holiday season and beyond. They have great price points and a huge margin builder. I received the floor display and I had to rearrange the entire shop to fit it in my space, but worth it. Strongly recommend the fixture as it keeps the product well organized and easy to shop. – Carol Colpitts. 2/20/22
One product line that we dropped was a CBD line. Just did not sell. Melissa & Doug eductional/toy items have done very well for us as well as hospital logo wear. Snack and personal care baskets that we create have worked out well for call-in orders. – Greg Holtgrewe. 2/19/22
Q. What all do you put in your personal care baskets? I am new to this position so extra help is awesome!! Thanks in advance – Jaci, Hays Medical Center Gift Shop, Hays, KS. 1/20/22
Usually hand and body lotions, lip balms, decorative nail files, shower gels, fancy soaps, body sprays and bath bombs. Some of the vendors are Naked Bee, Inis, Duke Cannon, Ganz, San Francisco Soap and Bomb Cosmetics. We get our celophane bags, ribbon and packaging supplies from Nashville Wraps. Most of the time we do not use a basket but a clear desert plate for a base so that all of the items are easily seen. Sometimes you have to get creative during construction to get everything to stand up maybe using a ribbon to group things. We suggestive sell snack bags that we put together and balloons to go along. – Greg Holtgrew
The Ganz Crystal Expressions colored birds of any kind are a huge seller for us. I always think the popularity will fizzle out but it hasn't and we have customers buy multiple at a time. Light up snow globes/lanterns this past Christmas were the best thing I have brought into the Gift Shop. I sold 11 in one day (we are only open to staff & patients 6 hours a day Mon-Fri) and my total stock of 63 were sold within 3 weeks. – Sarah Ryan. 1/18/21
Sarah, where do you source the light up lanterns from? – Cindy
I order the snow globes/lanterns from a couple of companies, but the best place I found was Razimports.com. They have a wide selection of both globes and lanterns and a great price range of everything. They have small options with a lower price point all the way to large options and high price points. A lot play music, which is always a big hit. The variety of options was the best in my option as well. Search their website for Water Globe or Water Lantern and it will bring up all the options in both categories. Please let me know if there is anything else I can help with! I love getting your newsletter, it is always full of great information! — Sarah Ryan. 1/18/21
We too sold out of the light up water lanterns in less than a week. Retail prices were from $50 up. We will certainly buy again from either Roman or Raz. – Kathy Kramer, Carousel Gift Shop Driscoll Children's Hospital, Corpus Christi. 1/21/22
Brief Insanity brand lounge pants – it was insane how well they sell! – Jill Dugaw. 1/18/22
Who was your vendor? Thanks in advance!! – Jaci, Hays Medical Center Gift Shop, Hays, KS. 1/20/22
SE Marketplace – Jill Dugaw. 1/26/22
Worlds Softest Sock Company (Crescent Socks) were huge for us fourth quarter. You have to order now for inventory for fourth quarter this year. If you don't, you will miss out as they sell out every year. – Sabra Shields. 1/18/22
Anything with a cardinal on it. – Margaret Legut 1/17/22
Warmies! The slippers, neck wraps, and all of their animals. We also sell them over the phone like crazy. Customers love the thought of something warm and comforting going to their loved one. – Linda Armstrong. 1/17/22
See's Candy! We brought them in late, but they moved really quickly. It was great to have options for holiday candy for our staff. – Justin. 1/17/21
Wicked Minis crackers are a popular snack and they come in several flavors. Our top seller is the Dill flavor. Itzy Ritzy is a great baby line! They have a wonderful selection of trendy designs and moms love the variety of teethers, toys, pactifiers and lovies! Last June we picked up a new line of sun glasses and readers from DM Merchandising. The brand name is Optimum Optical. They have awesome displays where the extra boxes of sunglasses are stored next to the sunglasses which keep our volunteers from going to the back so much. The displays have a modern, sleek design. Our employees love the designs! We have restocked twice so far! You can't go wrong with Funky Freshies car scents made by Funky Fleur De Lis. We have used them for about 2 years and always sell out. Cute designs and great scents! – Betty Beck. 1/17/22
Our winners for 2021 was an increase in clothing sales. Staff who were not willing to hit the malls during COVID were shopping in our Gift Shop! – Lynn, Misericordia Health Centre Gift Shop, Winnipeg. Manitoba, Canada. 1/17/22
Santoki Lego Keychain Lights. Roman light up holiday lanterns. Cardigans from Davi & Dani and Rose N Mary. – Stephanie, San Juan Regional Medical Center, Farmington, NM. 1/17/22.
We've done great with Paint by Sticker books for adults and Kids from Workman Publishing. They were a great find for us during the pandemic! – Keri Schwartz. 1/17/22
Loungewear particularly sleep/blanket hoodies did great! Careful for 2022, the cost on the blanket hoodies have increased tremendously with certain vendors!! Giftcraft, Simply Southern, LazyOnes. – Connie Slingluff. 1/17/22
Umgee USA clothing and Myra handbags – Ginger Taylor. 1/17/22
Our Jen & Co purses were great sellers this past year. We also do really well with Coronet and Accessorize Me jewelry. Our Evergreen's Sassafras Mats and garden flags are also top sellers. Crazy as it sounds, our Ganz mini glass animals are an item we can hardly keep in stock. They sell so well for us at $1.95. For books, we are very pleased with Choice Book Distributors. Other surprising best sellers are the satin pillowcases and microfiber hair towels from Morning Glamour. We sold out of these over the holidays and just got more back in, due to the continuing requests. – Tamara Szarszewski, Gift Shop Manager, Logansport Memorial Hospital Gift Shop, 83 beds. 1/17/22
TY Squish-A-Boos are great sellers for Children's Healthcare of Atlanta Gift Shops. -Traci G. 1/16/22
Connect. Share. Grow. ♡
---
SPONSOR
BOOGIE TOES – AWARD WINNING BABY RATTLE SOCKS
The cutest baby socks on the planet are perfect for 3 early stages of baby's development.
– Adorable rattle socks with plush toys.
– Rattling sound stimulates hand-eye-ear coordination.
– Busy moms can keep a tab on adventuring crawlers.
– Eco-friendly anti-slip sole for early walkers and runners.
– More than 80 styles to choose from!
844-548-3684
office@pieroliventi.com
SPECIAL DISCOUNTS for Cindy's Newsletter readers:
www.pieroliventi.com/cindy-gift-shops (Pswrd: cindy2021)
---
SPONSOR
BRAVEHOODS
More than just a hoodie…
These inspirational shirts make great gifts for anyone needing a smile. For each shirt sold, one is donated to a kiddo fighting cancer. Sizing: 6 mo – 4XL
As an incentive, we are happy to donate the amount purchased to your pediatric oncology department.
Featured in Gift Shop and Wired Magazines
---
SPONSOR
Open The Joy
Bring joy to your hospital…
Carefully crafted activity kits to bring joy and fun to children. Gifts for hospitalized kids like activity boxes, kits with items to decorate a hospital room, conversation starters and much more.
Feel Better Room Decor Kit | Feel Better Putty | The Feel Better Kit! | The Feel Better Bag! | The Feel Better Box! | Bordom Busters | Magic Activity Kit | STEAM Activity Kit | Origami Activity Kit
Featured on Good Morning America. Sold in Target, Nordstrom, Walmart, Amazon.
for Hospital Gift Shops | OpenTheJoy.com | Wholesale Catalog
---
SPONSOR
American artisans making heirloom quality jewelry with 💜 ,
enamel and brilliant crystals since 1981.

Jewelry made with lead/nickel-free metal.
10% OFF your first purchase with code SHINE10


annekoplikwholesale.com
info@annekoplik.com
800-542-3134
*Valid on orders $200+ through 3/31/2022.
Cannot be combined with any other offer.
---
SPONSOR
fully posable, officially licensed LEGO minifigure flashlight keychains are for LEGO fans of all ages.
Push a button on the character's belly to activate bright LED lights in the feet. Batteries are included.
Available in eye-catching 16-count counter displays
World's most beloved brands, LEGO!
By Santoki, the exclusive US distributor of LEGO
Contact Nikki at nikki@santoki.com to order
https://www.cindyjonesassociates.com/wp-content/uploads/2022/06/shop_Texas-Health-Huguley-Hospital-Burleson-TX.jpg
1116
1612
C Jones
https://www.cindyjonesassociates.com/wp-content/uploads/2021/05/CJA_coral_400x106.png
C Jones
2022-06-15 08:00:00
2022-08-04 13:40:16
Cindy's Newsletter for Gift Shop Managers | June 15, 2022 💮