Cindy's Newsletter for Gift Shop Managers | March 15, 2021 💮
CINDY'S NEWSLETTER
for
Gift Shop Managers
Cindy's Newsletter for Gift Shop Managers delivers practical, ready-to-implement content to gift shop managers, retailers, and volunteers across the country. We help our readership of over 3,000 retailers optimize shop operations, grow revenue, and connect with one another. The newsletter is published monthly and free since 2001.
Have you paid your dues this quarter?
The value and richness of this newsletter comes from your participation. Do your part by submitting two comments per quarter, at minimum. Reply to reader's questions listed throughout the newsletter (in green) or simply share what is working or isn't working in your shop, a great selling product, a helpful website or resource, an operating question, your biggest challenge right now, a terrific vendor you've come across recently, tips on managing volunteers, or tips on managing yourself!
LEAVE A COMMENT! Click the green comment tags

throughout the newsletter, enter it in the comment section, or send to cindy@cindyjonesassociates.com.
---
MARCH 15, 2021
---
---
Spring Action Plan
by Cindy Jones, Editor and Publisher 💮
April and May are big selling months!
Be prepared for these dates with a steady stream of exciting merchandise.
UPCOMING HOLIDAYS
March 30: Doctor's Day
April: National Humor Month
April 4: Easter Sunday
April 18-24: National Volunteers Week
April 21: Administrative Professional's Day
May: Graduations
May 6: Nurse's Day
May 9: Mother's Day,
April is National Humor Month Put a smile on! Remember that it takes 72 muscles to frown and only 14 to smile.
Easter (April 4). Display your Easter merchandise now!
Stir up excitement by purchasing a large plush Easter bunny. Begin a raffle for it now!
Display spring and garden merchandise.
Arrange with your shop's florist to increase your flower orders for Easter and Mother's Day. Ask them to prepare some special blooming bulb plants in baskets for those important special occasions. Order containers of cut daffodils and tulips (to sell by the stem).
Mother's Day (May 9). Start laying plans and complete your buying for a dynamite Mother's Day display! Include candy, flowers, plants, jewelry, candles, soaps, vases and other appropriate gifts. What do people buy for Mother's Day?
Flowers/plants 31%
Clothing 13%
Cards 12%
Jewelry 8%
Fragrance 4%
Doctor's Day (March 30) Show appreciation to doctors with a complimentary candy bar and a 20% off coupon. The carnation is the official flower of Doctors' Day. Consider offering a carnation to each doctor that day. Not many doctors frequent hospital gift shops so this might be a chance to make new friends.
National Volunteer Week (April 18-24) Honor your volunteers with something special! Nothing beats a personalized, hand-written thank-you note. While it may be challenging to come up with something unique and personal about each of them, it is well worth the time. It will energize and inspire them to perform even better. Kind words can be short and easy to speak, but their echoes are truly endless. Other things you can do; give a $5 gift certificate, small potted spring flower, or tote bags. Volunteers want to feel valued and important. Encourage "pride of ownership" by empowering them to initiate shop decisions that best serve the customers' needs.
Administrative Professionals Day (April 21) is always the fourth Wednesday in April.
Place an announcement in the hospital newsletter about your shop's sales.
Create an inviting display of appropriate merchandise from around the shop; appointment books, gratitude plaques, address books, pens, etc.
Schedule additional cashier to work on Administrative Professionals Day. 
Arrange with your florist to have containers of pale pink and yellow carnations and ferns for the day.
Nurse's Day (May 6) Begin laying plans now for a Nurse's Day Special Discount Day! Offer 25% off any one item on May 6.
Graduations! Train your cashiers to do suggestive selling to customers looking for graduation gifts. Examples: frames, desk accessories, mugs, figurines, etc.
BUY: Now is the time to purchase fall women's sportswear and baby apparel!
---
SPONSOR
Quickcharge POS provides all of the point of sale features
you need in an easy-to-use solution with automated
payroll deduction capabilities, contactless payment,
and reliable customer support!

Transitioning from your current POS system
is fast, easy, and affordable.
800-348-5545
www.mmhayes.com/giftshopPOS
---
SURVEY RESULTS: Has your shop reopened?
Good news! We are beginning to see a majority of shops opening back up in one form or another.
You have had to learn new ways to operate your shops through the pandemic, so now it's time to get back to business and set new goals and visions for whatever comes next!
---
What background music do you play in your shop?
Q. Would love to know how others are playing background music in their shops and what services or equipment is being used? – Michelle Olson, Mission Hospital Auxiliary Gift Shops, Mission Viejo/Laguna Beach, CA. 300 beds. 2/23/21
For now we are using our phones (Amazon Music, Spotify) and a Bluetooth speaker. A funded renovation may change this. – Mary, University of Michigan, Ann Arbor, MI. 1000 beds. 3/11/21
FROM CINDY
Your visitors, patients and employees will all find the music soothing and a certain stress reliever. In-store music laws in the U.S. regarding licensing, legality, and fines have very clear policies on what exactly businesses can and cannot play for their customers. The issue lies in copyright law, which protects music, the artists who create the music, and the record companies that promote and market the music. The ASCAP Music License is the most efficient and affordable way to legally use music from ASCAP members in your business. Check with your hospital. They may already have a license to play music.
Who do you use for background music? What equipment works the best?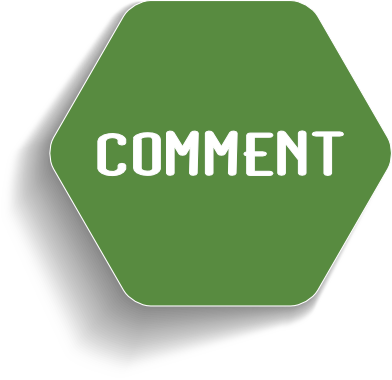 🎶 Setting the mood with music will be sorely needed in 2021. Tell us how you'll do it!

Thank you!
---
When to take markdowns
Q. I would like to know everyone's feedback on how many cycles should you keep merchandise (when you first buy it) before first initial price mark down. I think this is where I kind of get hung up on sometimes. Thanks in advance. Thanks in advance. – LaDonna Kelley, Gift Shop Manager, CHRISTUS Mother Frances Health System, Tyler TX. 400 beds
I have begun only holding for a year, but sometimes less if the item hardly sold in the initial display. I will have a "flash sale" or put out a clearance cart and just move it on out. – Holly Verbos, Penn State Health Milton S. Hershey Medical Center, Hershey. 544 beds. 2/22/21
FROM CINDY
Sales can be tricky, as you don't want to train customers to wait for monthly sales. Identify slow sellers on a quarterly basis and move them out as necessary. Or, create a permanent clearance area and add products as you see fit to move them out.
 In general, products have about 12-week inventory cycle. While it's easy to fall in love with a product, if you see it's not moving off the shelf, start marking it down so you can make room for something that is selling. For example, you buy the same item in three different colors. The black and blue items are turning much faster than the yellow. Take this opportunity to markdown the yellow one, which gives you the cash to purchase more of the higher-performing black and blue items, which you can sell for a better margin.

Be Proactive
You don't want to be left with items that aren't moving off your shelves because they are costing you money every day they sit there!
Create a plan before going into the next selling season that includes how and when you need to mark items down, as well as how to present that information to your customers. This will help meet your goal of selling as much at full price as you can, and also account for any subsequent markdowns.
Define Your Goals
You want to get rid of inventory that hasn't sold well and recoup as much of your initial investment as possible? A markdown is probably your best option.
Look at Historical Data
Your POS system can be your best friend because it gives you the entire data of what you have left, when you marked down items in the previous season, and whether or not the markdowns were effective. With this knowledge, you'll have a good indication of when you should start marking things down. In addition, it can also tell you how you can improve your buying plan in the future.
Markdowns
There is no magic markdown formula that will bring in profits and increase sales! There are many things to consideration in determining your markdown schedule.
Depending upon the number of sale events you hold, the initial price reductions will vary.
Take 25% off if the product is still selling but slowly.
If the product is not selling take 40% off at the first markdown.
Lastly, take a second markdown to 50% off or more.
Create a sense of urgency! "Buy now!" signage helps.
Don't get too emotionally attached to products that just don't sell!
When something does not sell, move it out!
Remember to reserve markdowns for clearing out "old" merchandise. The last thing you want is to have your shop become one of those where discounted goods and clearance events are the status quo. You don't want to become a discount store, marking down all your products to try and entice more sales. The goal is to get the best margin possible while moving out slower items.
Keep your inventory lean, your cash flow positive, your shop's merchandise fresh, and your displays and merchandising new and inviting!
A great way to avoid this is by strategically planning clearance events. These are not the twice-a-year markdown sales when you place all the season's leftover items on a table with a "Reduced" sign.
Instead, you need a specially orchestrated promotion that can have a significant impact on product demand and sales. By planning several of these exciting events each year, you're giving customers a reason to return to the shop on a regular basis.
Focus on your strategy before rushing into a price-cutting extravaganza, which could hurt your bottom line in the long run. Also, carefully consider how low you can reasonably go on your pricing. You want to go low enough to draw customers, but still make money for your business.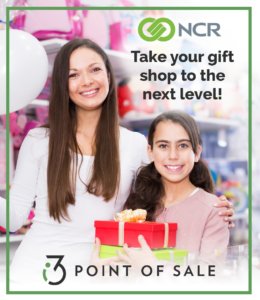 ---
SPONSOR
i3 Verticals – NCR Point of Sale Solution
A "Volunteer Friendly" NCR Point of Sale solution
for hospital gift shops. Easy to learn! Easy to use!
Payroll Deduction and Inventory Management available.
Take your gift shop to the next level!
Ask for a FREE copy of our "Hospital Gift Shops:
Tips for Success" booklet.
887-809-9980
www.i3pos.com
---
What will be the best-selling post-pandemic items?
Q. What does everyone anticipate will be the best selling items post pandemic? And, which suppliers of those products? (e.g., the great outdoors, fun and laughter, togetherness and connectedness?). Customers will have less disposable income – where will they spend their dollars? – Mary, University of Michigan Health System, Ann Arbor, MI. 1000 beds. 3/8/21
FROM CINDY
Regarding best selling items when the pandemic ends, apparel is predicted to be the biggest sellers. Speaking for myself, This past year, I ordered 3 items of clothing online and sadly had to send them all back because they didn't fit. So, now, I look forward to shopping in person for new clothes.
What do you think the post-pandemic best sellers will be?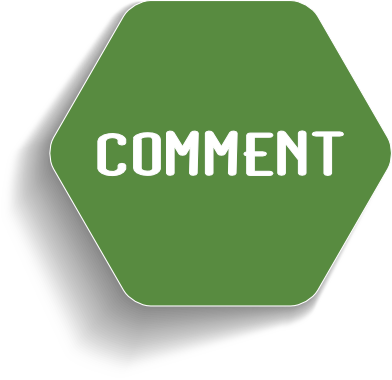 Are the comments helpful? Then do your part and leave one here or at the bottom of the newsletter.

Thank you!
---
SOURCE: GiftBeat
---
Online Fundraisers
Q. Is anyone leveraging online fundraiser sales with online suppliers (i.e., they set up a site of their products for a period, your customers go to site to buy, you get a percentage at end of sale)? If so, which suppliers, and would you recommend them? – Mary, University of Michigan Health System, Ann Arbor, MI. 1000 beds. 3/8/21
FROM CINDY
Mary, I am not familiar with on-line fundraisers where hospital gift shops receive a percent of the profits. I hope readers will be able to share regarding this questions.
Do you know of an online fundraiser? What's your experience?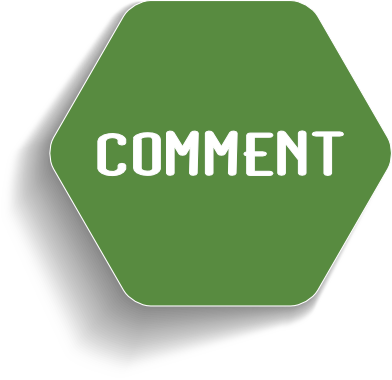 What do you think? Leave a comment here or at the bottom of the newsletter.

Thank you!
---
💮
CALENDAR

💮

GIFT MARKETS
Updated Mar 15. **Always double-check show dates for changes.
Mar 23-26, 2021
Dallas Apparel & Access. Market + Total Home & Gift Market
Apr 11-13, 2021
Denver Apparel & Accessory Market
RESCHEDULED for
Apr 11-15, 2021
Las Vegas Market (Winter)
Jan 24-28, 2021
May 3-6, 2021
Atlanta Spring Cash & Carry
RESCHEDULED for
Jun 5-9, 2021
High Point Spring Market
Apr 17-20, 2021
Jun 6-7, 2021
Denver Apparel & Accessory Market
Jun 9–12, 2021
June Atlanta Apparel
Jul 13-19, 2021
Atlanta Market (Summer)
Aug 7–10, 2021
International Home + Housewares Show, Chicago, IL
Aug 8-11, 2021
NY NOW Market (Summer) Jacob Javits Center, NY
RESCHEDULED for
Aug 22-26, 2021
Las Vegas Market (Summer)
Jul 25-29, 2021
Aug 24-27, 2021
Dallas Apparel & Accessories Market (Summer)
Sep 22-24, 2021
Dallas Total Home & Gift Market
Oct 5-6, 2021
Seattle Mart Fall Buying Event
Oct 13-15, 2021
October Atlanta Apparel Market
Oct 26-28, 2021
Atlanta Fall Cash & Carry
Oct 26-29, 2021
Dallas Apparel & Accessories Market
Nov 1-3, 2021
Ocean City Resort Gift Expo, Ocean City, MD
Dec 5-8, 2021
Grand Strand Gift & Resort Merchandise Show, Myrtle Beach, SC
Visit Gift Shop Mag Trade Show Calendar or Smart Retailer TradeShow Calendar for smaller local/regional shows.
---
Q. What do you do with old inventory that is taking up space?
We host an annual clearance sale as well. Our store room is in the basement of the hospital so we have a $1-5 cart we put outside the door to move items as well. – Ginger Taylor, Cox Medical Center, Springfield, MO. 2/20/21
I manage a small hospital gift shop, and like everyone else, have "odds & ends" left over after each season. I create a "potluck" or themed basket, make it attractive and colorful. I use pretty paper and ribbons, so it's seen as a "prize", and raffle it off for $1 a ticket. Everyone sees it as a chance to get items to use later for gifts, or get things they just didn't pick up for themselves. I take a picture, email it to all the departments, and watch those $1 tickets fly out the door! More times than not I not only recoup the costs of the items, but make a profit! The winner gets their picture taken with their prize, and is in the next email. It's productive and great fun! – Susan Ingram, Gift Shop Coordinator, Jack Hughston Memorial Hospital, Phenix City, AL. 2/17/21
Thank you for this idea! – Holly Verbos, Penn State Health Milton S. Hershey Medical Center, Hershey. 546 beds
A clearance sale or special of some sort. Maybe themed by a coming holiday or special day like a 25% off sale on the 25th day of the month. – Peter Waugh 2/17/21
If you have room to store it such as winter items, bring it back out in November and have a big sale. But only keep items from previous season. If you don't have room to do this sell it drastically reduced for 6 weeks and donate what didn't sell. We use Facebook and advertise our sales with pictures. – Debbie 2/16/21
I mark inventory that's not moving down a couple of times and then leftovers are put in my annual "sidewalk" sale. I set up a conference room every September and mark these items to move. Employees look forward to this sale every year. I rarely have anything left. – Diane Honsberger 2/16/21
Very good solution, Diane! – Cindy
First, I get down to a 20, 30, 40, 50 dollar rack and if it still does not go, I donate it! – CC Cree 2/16/21
On 50 % off, do buy one get one.Makes 2 leave instead of 1. – Tricia Rochman, Pink Geranium Gift Shop, Carbondale. 65 beds. 2/16/21
Tricia, I agree with you 100%! – Cindy
We have a small clearance sale area in the back corner of our gift shop. Items are priced 30-70% off. The longer they sit, the deeper the discount. We usually donate the non selling items, but this year we held a $1.00 Sale. We put all items that we were planning donating on cart and sold each for $1.00. It was a great success and no one had to haul any boxes out to be donated! – B. Putnam, Coldwater, MI 2/16/21
Love the idea of a $1 sale! We always dread clearance items that still don't sell and having to haul them to a donation station! It's a win-win! – Staci, Methodist Texsan Hospital, San Antonio, TX. 200 beds 2/16/21
FROM CINDY
Read Cindy's extended response in last month's newsletter.
---
SPONSOR
snoozies!® Face Coverings
snoozies!® three-layer cloth washable face coverings, are selling at a rapid clip in hospital stores around the country!
– Includes four filters
– Adult and children sizes/patterns
– Washable and reusable
– Comes with replacement filters
– Adjustable elastic ear-loop bands
– Flexible metal bridge for snug fit
– Over 20 print and solid designs
View our Face Covering Catalog or at snoozies.com!
252-650-7000
www.snoozies.com
---
Wholesaler Pick: The Coral Crab
The Coral Crab sources coastal, resort and lake-life product lines from woman or family owned businesses, made or finished in the USA. They curating best selling collections and prepacks that seamlessly go together. Their focus is quality, creative design, integrity and pricing. On Facebook and Instagram
---
FEBRUARY 2021 NEWSLETTER: ISSUE #614
Check out last month's articles, surveys, and discussions.
2020 holiday sales exceed forecasts
Why high inventory equals lower gross margins
Hospital gift shop Christmas catalog
Create a 'spend-worthy' impression of your shop
SURVEY: Has your shop reopened?
Five strategies to smoothly handle a workplace confrontation
Which lines had the best customer service in 2020?
Creating an online store
Vendor for customer shopping bags
Magazine and book vendors
Financial reporting system
Calendar: Gift Markets and Regional Conferences
CREATE AN ONLINE STORE
Q. We are a volunteer only hospital gift shop. No visitors in almost a year. We we closed for 7 months and now are only open in the afternoons. We've been having a 30% off sale and the store is still full! An online shop would be great but it would fall on one person to create it and manage and would be a full time job. Any other ideas? – Martha Burke, Rome Hospital, Rome, NY. 130 beds. 2/9/21
I'm not 100% sure so maybe Cindy could help us, but someone told me that if you are not for profit that you have to be very careful with online shopping because it could forfeit your nonprofit status. Cindy, can you help? Is this true? – Ali McCrary, Good Samaritan, Vincennes, IN. 232 beds. 2/16/21
FROM CINDY
It is a myth that 501(c)(3) nonprofit organizations can't make a profit. Most hospitals and their subsequent gift shops are for profit. They charge sales tax and operate as a business. The shops then donate all their profits to the hospital for patient benefit and equipment.
Look for our upcoming article on how to start an online store. We've found some terrific online gift shops and currently interviewing their managers to share with our readers. In the meantime, here is a helpful article on launching an on-line store Overcome Common Problems Launching a Hospital Gift Store Website
For managers with an online shop, please let us know your experience on this hot topic.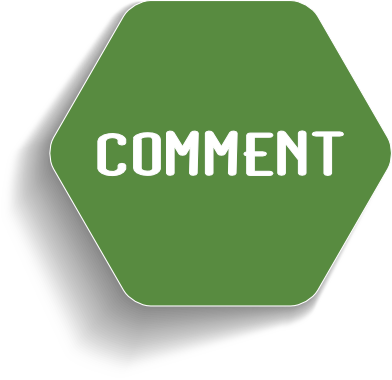 Starting an online store is a high-interest topic right now! Share your experience, please.

Thank you!
---
COVID IMPACT
Cindy, we have been locked out of our Gift Shop since March 3, 2020. New merchandise sitting in stockroom with no promise of opening any time soon. Most volunteers have become discouraged and not interested in returning. – Vivian Metler, Charlevoix, MI. 40 beds. 1/21/21
Vivian, Thank you for sharing. So sorry to hear your shop is still closed. So many are experiencing the same as you. Or, even worse, a few shops have closed for good. This is so disheartening. – Cindy
This is Diana from Ste. Genevieve County Memorial Hospital Gift Shop. We have been closed since March 2020! – Diana LaRose, Ste. Genevieve County Memorial Hospital, Ste. Genevieve, MO. 53 beds. 2/17/21
Diana, sorry to hear your gift shop is still closed. It must be difficult. Early results from the poll show the majority of shops are "Open, reduced hours". We hope you can reopen with reduced hours or, even fully reopen, soon! – Cindy
---
SHOPPING BAGS
Q. What vendors do others use for bags for customer purchases? We love having the "handled" bags, but feel the price per unit is eating away at our profits! I welcome any and all suggestions. Thank you! – Darlene Brooks, Adventist Health 2/13/21
Nashville Wraps and S. Walter Packaging – Gale Cialeo 2/18/21
https://www.cindyjonesassociates.com/wp-content/uploads/2021/03/shop_Nevada-Museum-of-Art.jpg
796
1416
C Jones
https://www.cindyjonesassociates.com/wp-content/uploads/2021/05/CJA_coral_400x106.png
C Jones
2021-03-15 12:00:00
2021-03-16 19:19:53
Cindy's Newsletter for Gift Shop Managers | March 15, 2021 💮