Cindy's Newsletter for Gift Shop Managers | April 15, 2021 💮
CINDY'S NEWSLETTER
for
Gift Shop Managers
Cindy's Newsletter for Gift Shop Managers delivers practical, ready-to-implement content to gift shop managers, retailers, and volunteers across the country. We help our readership of over 3,000 retailers optimize shop operations, grow revenue, and connect with one another. The newsletter is published monthly and free since 2001.
Have you paid your dues this quarter?
The value and richness of this newsletter comes from your participation. Do your part by submitting two comments per quarter, at minimum. Reply to reader's questions listed throughout the newsletter (in green) or simply share what is working or isn't working in your shop, a great selling product, a helpful website or resource, an operating question, your biggest challenge right now, a terrific vendor you've come across recently, tips on managing volunteers, or tips on managing yourself!
LEAVE A COMMENT! Click the green comment tags

throughout the newsletter, enter it in the comment section, or send to cindy@cindyjonesassociates.com.
---
APRIL 15, 2021
---

---
It is still hard to process the many paradoxes we are living through today. We need community but have to maintain social distance. We embrace hope despite the current challenges. We act with certainty amid uncertainty.
The care you have poured into your shops has become a means of caring for yourselves. Some of you have even seen hospital beds moved into your shop. Just imagine! It's this dedication that has helped you survive the surrounding chaos.
Most hospital gift shop managers feel like an island in a very big ocean. Nurses, technicians, surgeons, and even administrators know nothing about retailing, inventory, markdowns, or cost of goods. Where can you turn for answers and advice?
We hope the material in this Newsletter, along with reader comments, provides valuable knowledge and solutions to your challenges. Thanks to everyone who's contributed their comments and shared experiences. Our community of readers is stronger when we help one another.
– Cindy Jones, Editor
---
SPONSOR
Quickcharge POS provides all of the point of sale features
you need in an easy-to-use solution with automated
payroll deduction capabilities, contactless payment,
and reliable customer support!

Transitioning from your current POS system
is fast, easy, and affordable.
800-348-5545
www.mmhayes.com/giftshopPOS
---
Creating an Online Store | Part 1: Value, considerations, consumer demand
by Nicole Stanbridge / Cindy Jones Assoc / Apr 15, 2021
The biggest takeaway from 2020 is the shift to ecommerce;
consumers have embraced online shopping with vigor and
retailers have responded with new ways of meeting shoppers' needs.
The words "contactless" and "frictionless" have quickly become
part of the vernacular and shops that have
managed to break the mold and adapt are winning.
NRF / December 2, 2020
Launching an online store for your gift shop may feel like a daunting task. You could be grappling with the notion but don't know where to even begin. Who will create the website? What software do I use? What will it cost? Can I do this myself or does it require more technical knowledge? Who will run it? Will it be profitable and worth the time? We'll address these and other questions that come with opening an online store.
As the shop manager, you will need to answer these questions, and other points of consideration, when weighing the pros and cons of starting an online shop. There are, indeed, instances where the benefits do not outweigh the time and effort required. On the other hand, there are shops missing out on a significant revenue stream because they lack an online store. Your job is to research, learn, and acquire the information necessary to make an informed decision.
This is part one of a four-part series on creating an online store. In Part 1 we'll discuss online consumer behavior, current demand, pre-launch planning, as well as the pros and cons of an online store. Part 2 will look at costs, technical requirements, selecting an ecommerce platforms, and planning for integrations. Part 3 dives into branding, site design, layout, product images, delivery, shipping and policy requirements for an online store. Part 4 will address common challenges or obstacles, and also explore outsourced alternatives when an online shop is impractical due to staffing, time constraints or resources.
Exemplary online stores
For this article, we interviewed several shop managers who have successfully launched online stores in recent years. The experiences and insights they shared with us were invaluable. We extended our sincere gratitude to each of them for contributing their time.
We encourage you to visit their online stores!
Stanford Health Care Gift Shop
Stanford Hospital, Palo Alto, CA
Shellee Laubersheimer, Operations Manager
Mamta Kaur, Manager, Retail Program
Website: shcgiftshop.com
Hospital referring page
Launched: Apr 2020. Expanded Nov 2020
Ecommerce: BigCommerce
POS: Vend

Heart Strings Gift Shop
Princeton Community Hospital, Princeton, WV
Lauren Crews, Manager and Owner
Website: shopheartstrings.com
Launched: April 2020
Ecommerce: Shopify
POS: Square
St. Luke's Floral & Gifts
UnityPoint Health St Luke's Hospital, Cedar Rapids, IA
Noelle Boardman, Gift Shop Coordinator
Website: unitypoint.org/cedarrapids/gift-shop-home.aspx
Hospital referring page
Launched: 2009. Expanded 2014
Ecommerce: Hospital's software
POS: Counterpoint

Sprout Gift Co.
Jim Pattison Children's Hospital, Saskatoon, Canada
Shauna Morgan, Gift Shop Manager
Website: sproutgiftco.ca
Launched: August 2019
Ecommerce: WooCommerce
POS: Square
A sincere thank you to all the managers we interviewed!
Other notable online shops:
White Rose Gift Shop, Mackenzie Richmond Hill Hospital (powered by Shopify)
Cedars-Sinai Helping Hand Gift Shop (powered by Shopify)
Strong Memorial Hospital Gift Shop (powered by NitroSell)
Wild Rose Gift Shop, Univ of Iowa Hospitals (powered by Magento)
Scarlet Ribbon Gift Shop, Ohio State Univ Hospitals
Methodist Hospital Gift Shop (powered by Shopify)
Mercy Gift Shop, Ascension Via Christi Hospital (powered by Wix)
Eliminating barriers to sales
The age of online shopping is here and will only continue to grow post-pandemic. This holds true across all industries and sectors. There is a reason Amazon is a $386 billion dollar company. Beyond price, shoppers want three things: convenience, speed, and ease. These are basic tenants of modern consumerism. Slow, complicated and laborious are all barriers to sales. An online store eliminates these barriers, when executed properly.
Here are four buying scenarios to consider. Each one is driven by convenience, speed and ease. Could your shop capture these sales?
Thomas lives in Germany and wants to have a $40-50 gift delivered to his mother's hospital room, tomorrow.
Dr. Stone works in the ER. He needs a graduation gift today. His shift ends one hour before the party and he doesn't have any breaks.
Brenda is a patient registration clerk. She is out of lip balm, mints and low on hand lotion. She's also thirsty but can't leave her workstation.
Lauren, in Phoenix, wants the $60 pillow that her sister bought at your shop in Boston.
With an online store Thomas can select a gift, choose "Room Delivery". Shop staff or volunteer delivers the gift to his mother's room. Dr. Stone uses his phone to access your shop's online store, picks a gift, and selects "Hospital Delivery". It's delivered to him in the ER a few hours later. Brenda fills her shopping cart and a shop volunteer arrives at her workstation with lip balm, gum, hand lotion and soda. Lauren finds that $60 pillow in your website store and has it shipped to her in Boston. You probably missed out on these transactions unless you have an online store.
Today's consumer will seek out stores that offer both online and in-store shopping. They want the option to buy online when circumstances require it. Repeat purchases drive a significant portion of online sales simply for this reason.
Is an online store worth it?
Many shop owners want to know if an online store delivers enough value. Is it worth it? How much revenue will it bring? What is the ROI? There is no single, one-size-fits-all answer to this. At time of this writing, coming out of a pandemic, an online store is definitely beneficial. Every manager we interviewed for this article said it was worth the additional time required to manage it. But they were also quick to note the indirect value of an online store.
In our series of interviews we asked, "Does revenue outweigh the time and effort required for an online store?" Noelle Boardman, Gift Shop Coordinator at UnityPoint St Luke's Hospital in Cedar Rapids stated, "These don't compare, per se. An online store is more about convenience and access."
"Today, if you don't have a website, it's not a viable store. Online shopping provides the experience and options that people want now. The more options you have, the more they are willing to buy." Heart Strings Gift Shop in Princeton Community Hospital reported 35-40% of their annual revenue is generated by the online store. Shop manager, Lauren Crews, said it is "definitely worth it."
We believe consumerism and the demand for online shopping underwent a permanent paradigm shift following the 2020 pandemic.
57% of consumers prefer to shop online, 31% prefer visiting the physical shop, while 12% of consumers said both ways are the same for them. BrizFeel / Jan 14, 2021
COVID-19 changed acquisition expectations, as well. For example, the upswing in delivery and curb-side shopping introduced consumers to a new convenience, which they are unlikely to give up post-pandemic. On-demand, effortless electronic shopping is here to stay.
Less time spent shopping translates into more time doing the things you enjoy. This is where an online store, with delivery options, can meet your customer demands. And, if you think it's just younger generations shopping online, that all changed with COVID. According The Washington Post, "Older Americans are increasingly buying groceries — and just about everything else — on the Internet, and those over 65 are now the fastest-growing category of ecommerce shoppers" (Baby boomers, to retailers' surprise, are dominating online shopping. Jan 21, 2021)
Outside of consumer trends, multiple factors like accessibility, payment and delivery options, design, user-friendly interface, search and navigation, selection and product images will all impact a web store's success. Also, there may be external factors beyond your control, such as budget constraints. As with all operating decisions, you must evaluate your shop's strength, limitations, finances, customer demands, staffing, time commitments and the like.
There are, indeed, instances where launching an online store is not feasible or even advisable. We'll discuss these and alternative options, such as outsourcing the online store, in Part 4 of this report.
Capturing "shop local" sales online
Another trend for 2021, following the pandemic-inspired online shopping surge, is to "shop local". Of the top 3-5 trends that will shape brick and mortar retail in 2021, Senior Ecommerce Manager, Ray Ko, noted that, "64% of consumers still prefer to shop from local businesses making a positive contribution to communities." Hospital gift shop are, indeed, local! But, they aren't always convenient to access, which is why curbside pickup, shipping, and delivery options are so important.
With an online hospital gift shop, customers can still "shop local" but from the convenience of their home or office. Residents will love supporting their local hospital and healthcare workers, the community it keeps healthy, as well your foundation or nonprofit. Promote and leverage these factors in your marketing messaging!
Managers share their pros and cons
As with any business expansion, the pros and cons must be taken into consideration, including:
Pros
Cons
Additional revenue stream
24/7 contactless shopping
Online presence, reach, validation
More fulfillment options
Promote sales and events
Showcase products and services
Requires additional budget (varies)
Time commitment for planning, setup
Requires staff to manage
Order fulfillment resources
Coordinating inventory
Payroll deduction feasibility
During our interviews, shops shared their feedback on the advantages and disadvantages of an online store based on their own experience:
Advantages of an online store
Larger reach, more conversions, more impulse purchases and add on. – Lauren Crews, Heart Strings Gift Shop
24/7 shopping for night shift staff, was a lifeline during pandemic, customers can shop from anywhere, expanded order fulfillment via in-hospital or external shipping. – Shellee Laubersheimer and Mamta Kaur, Stanford Health Care Gift Shop.
Quick and easy order processing (customer inputs everything), expanded reach to young shoppers and those who want secure online checkout. – Noelle Boardman, UnityPoint St Luke's Hospital
Convenience and functionality, 24/7 shopping. – Shauna Morgan, Jim Pattison Children's Hospital
Disadvantages of an online store
Coordinating inventory, assisting customers with shopping cart and payment screens, possible loss of in-store traffic and personal touch. – Lauren Crews, Heart Strings Gift Shop
Coordinating inventory (POS isn't integrated), orders for wrong "St Luke's" hospital, same-day delivery orders placed past deadline. – Noelle Boardman, UnityPoint St Luke's Hospital
Losing the "touch and feel" experience, time commitment, extra monthly financials, shipping and taxes, coordinating inventory, getting accurate customer information. – Shellee Laubersheimer and Mamta Kaur, Stanford Hospital Gift Shop.
Training staff, though more advantages than disadvantages over all. – Shauna Morgan, Jim Pattison Children's Hospital
Thorough consideration, research, and deliberation over the decision will require time, but don't underestimate the importance of this step. You may discover that an online store is, after all, not a good idea or should be delayed. Or, two of the shops we interviewed took a phased approach, starting small with a limited online selection. You will hear our enthusiasm for online shops throughout this series and every manager interviewed said it was worth it, but we also realize it's not the right move for every shop.
Through this series, we hope to arm you with enough knowledge to make the best determination for your shop. Next month, in Part 2: Costs, getting started, software selection and integrations we'll cover the practical aspects of online stores like technical requirements, costs, selecting ecommerce software, the impact on operations and POS integrations.
Do you have an online store? Would you like an online store? Share your experience or ask a question.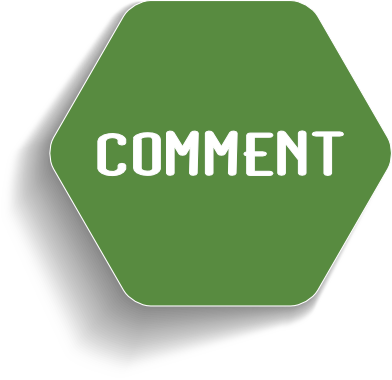 This is a big topic. Managers write to us about launching an online shop. If you have one, please tell us how you do it! If you don't, what is holding you back?

We'll respond to any questions in comments. Thank you!
---
The art of simple displays
by Koti Lindsey / Gift Shop Mag / Winter, 2021
Displays are not just something we, as retailers, do to sell our products — they are our silent salespeople, telling customers our stories. We have less than three seconds to grab their attention and convince them to linger and engage with the story we are telling. Here are the key elements to creating a display that will inspire emotion and wow your customers into staying around for a while — and ultimately buying.
Outside the box
Think outside the box when creating displays and even when photographing them. Use something unexpected in your displays to create a memorable
experience. I love using antiques and vintage finds in my displays. One of my favorite and most memorable displays is in an old cattle trough!
Start with why?
The products you have purchased for your store have value. You bought them for a reason. If you had the time to explain to every customer "why" you purchased each item and could tell the story behind each product, you would sell much more; your display tells your story. Before you start your display ask yourself a few questions:
Why does your customer need the product?
Will it make their home beautiful?
Will it make their day brighter?
Will it make their job easier?
Will it make their life easier?
Will it solve a problem?
Will it make them feel better about themselves?
I believe your why is what fuels your passion and it can be the perfect start to a stunning display! Use signage in creative ways to share anything unique about your product. Write on chalk boards and kraft paper or use dry erase markers to write on mirrors. You can even lay out Polaroids of your products in use to give your customers ideas.
Rule of Thirds
Picture your display as a grid, divided into nine equal squares. The Rule of Thirds is a standard technique used in photography for aesthetically pleasing photos and can be applied to displays as well.
Use layering, height and levels to align products along the lines and create interest. Stacking books is a great way to get height in a display. Doing something out of the ordinary, like using a chair on top of the table, or creating tiers with other tables or crates is another way to gain height. However, there are certainly exceptions to every rule, and sometimes breaking the rule entirely can be memorable. Do this by creating symmetry and uniformity purposefully!
Negative Space
Many times, less can be more. Never underestimate the power of a little space. Don't hesitate to back stock items in order to keep things tidy. Place an odd number of items together and break things up with space. Even numbers create symmetry, but odd numbers create interest.
Read the entire article at Gift Shop Plus Winter 2021
SOURCE: Gift Shop Mag, Winter 2021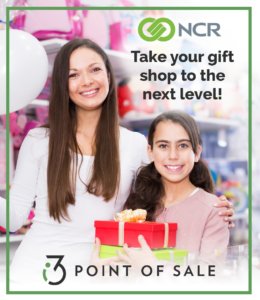 ---
SPONSOR
i3 Verticals – NCR Point of Sale Solution
A "Volunteer Friendly" NCR Point of Sale solution
for hospital gift shops. Easy to learn! Easy to use!
Payroll Deduction and Inventory Management available.
Take your gift shop to the next level!
Ask for a FREE copy of our "Hospital Gift Shops:
Tips for Success" booklet.
887-809-9980
www.i3pos.com
---
What will be the best-selling post-pandemic items?
Q. What does everyone anticipate will be the best selling items post pandemic? And, which suppliers of those products? (e.g., the great outdoors, fun and laughter, togetherness and connectedness?). Customers will have less disposable income – where will they spend their dollars? – Mary, University of Michigan Health System, Ann Arbor, MI. 1000 beds. 3/8/21
Clothing has always been our best classification! Not having our community back in, since last September, has really slowed that down. We currently have all our fall apparel at 40% off! – Michelle Suggs 3/17/21
Candy and chocolate – Peter Waugh 3/16/21
We have been seeing comfy clothing trending and I think it will continue to trend as corporations continue to analyze the benefits on a remote work force. Our hospital is in the process of strategizing remote work permanently for the future. – Debbie Kerr 3/16/21
FROM CINDY
Apparel is predicted to be the biggest sellers. Speaking for myself, this past year, I ordered 3 items of clothing online and sadly had to send them all back because they didn't fit. So, now, I look forward to shopping in person for new clothes.
What do you think will be the best selling items post-pandemic?
---
Online Fundraisers
Q. Is anyone leveraging online fundraiser sales with online suppliers (i.e., they set up a site of their products for a period, your customers go to site to buy, you get a percentage at end of sale)? If so, which suppliers, and would you recommend them? – Mary, University of Michigan Health System, Ann Arbor, MI. 1000 beds. 3/8/21 
We have been using Nashville Wraps and very satisfied. If you order $300 or more you get free freight. Yay!!! We get tissue, ribbons, hi-density bags, and lovely gift bags in a variety of sizes and designs. Love this vendor. Highly recommend. – Debbie Swan, Mountain Home, 126 beds. 3/18/21
We have done several online fundraisers throughout the pandemic. They've all been worth it! Minimal work on the manager and staff. The best ones that we've done was with a local pizza place as a "Community Day". I sent the information out to all of our employees and on our FB page. People were allowed to do pick-up orders and dine-in and we received 20% of the sales. We also did this with Jimmy Johns! Besides those, we did a really successful one with Collective Goods. I highly recommend that one if you haven't had any experience with them yet. It used to be called Books are Fun. It's an online gift and book fair! – Ali, Good Samaritan Hospital, Vincennes, IN. 3/18/21
We are a non-profit hospital so we have been hosting successful fundraisers for years. Now, with the pandemic, we have turned to on-line which we are in the process of scheduling now. Your Silver Connection (Sterling Silver Jewelry) 678-793-2405 and Express Fundraising (bedding, household) 727-512-1313. We also do Nothing Bundt Cakes Fundraisers 2-3 times per year; Dillard's – which we now have in-store instead of having them come to our Hospital. – Brenda Welcher 3/16/21
We have tried a few online fundraisers with some of our regular vendors. Minimal success and likely will not try again. – Amy 3/16/21
---
💮
CALENDAR

💮

GIFT MARKETS
Updated Apr 15. **Always double-check show dates for changes.
May 3-6, 2021
Atlanta Spring Cash & Carry
RESCHEDULED for
Jun 5-9, 2021
High Point Spring Market
Apr 17-20, 2021
Jun 6-7, 2021
Denver Apparel & Accessory Market
Jun 9–12, 2021
June Atlanta Apparel
Jul 13-19, 2021
Atlanta Market (Summer)
Aug 7–10, 2021
International Home + Housewares Show, Chicago, IL
Aug 8-11, 2021
NY NOW Market (Summer) Jacob Javits Center, NY
RESCHEDULED for
Aug 22-26, 2021
Las Vegas Market (Summer)
Jul 25-29, 2021
Aug 24-27, 2021
Dallas Apparel & Accessories Market (Summer)
Sep 22-24, 2021
Dallas Total Home & Gift Market
Oct 5-6, 2021
Seattle Mart Fall Buying Event
Oct 13-15, 2021
October Atlanta Apparel Market
Oct 26-28, 2021
Atlanta Fall Cash & Carry
Oct 26-29, 2021
Dallas Apparel & Accessories Market
Nov 1-3, 2021
Ocean City Resort Gift Expo, Ocean City, MD
Dec 5-8, 2021
Grand Strand Gift & Resort Merchandise Show, Myrtle Beach, SC
Visit Gift Shop Mag Trade Show Calendar or Smart Retailer TradeShow Calendar for smaller local/regional shows.
---
Q. What background music do you play in your shop?
Q. Would love to know how others are playing background music in their shops and what services or equipment is being used? – Michelle Olson, Mission Hospital Auxiliary Gift Shops, Mission Viejo/Laguna Beach, CA. 300 beds. 2/23/21
We currently use Pandora for our background music. We change it up according to the season, and sometimes based on the customers in the shop! – Michelle Suggs, Whidbey Health Medical Center, Coupeville. 35 beds. 3/27/21
We use Spotify or Pandora with a blue tooth speaker. We've got a rule that if you can't explain the song to your grandma, you probably shouldn't play it. It seems to work pretty well! – Erin 3/18/21
We use a 5 change cd player, to play music we sell. It is all instrumental, mainly piano music, very soothing, soft selections for pleasant background music. Our player broke last month after 9 years of use, fortunately we could purchase the same player. It also sells the cd's we have in our gift shop. A win-win choice for us. We have the music piped through speakers in our ceilings to give the consistent sound throughout the store. – Mary Robinson, Mayo Clinic Health System Mankato, Mankato, MN. 133 beds. 3/18/21
I use Pandora (paid without commercials) and they love Oldies!– James Padgett 3/18/21
We currently use cd's and multi disc cd playing systems in our storerooms that have speakers run to the shop. Each player holds 6 instrumental cd's for hours of playing time. It is an old way, but it works well for us. – Jamie Lee Hernandez. 3/18/21
I bought a business subscription to SirusXM radio and we play that out a our register computer. We did buy some nice speakers to go with it, to project the sound better :) – Kristy, gift shop lead, Ascension Borgess, Kalamazoo, MI. 400 beds. 3/17/21
We use our phones, Pandora and a BOSE Bluetooth Speaker (I donated). The sound is great. I play upbeat music. Most of our customers right now are staff and they love it. I hear them singing along as they walk by. Often times we play Motown, Michael Buble radio, Frank Sinatra radio to name a few and they always thank us for having music. I have noticed it often brings them in to just ask who the artist is and then they have purchased something. – Linda Armstrong 3/16/21
We use Pandora and pay a subscription. It works out well and we have a variety of music choices. – Debbie Kerr 3/16/21
We use a CD player in our shop and play classical CD's. – Sue Seaben 3/16/21
I have a small shop and a limited budget. I use my cell phone and play Cardio 80s from Pandora. :) – Christina Blaskie 3/16/21
FROM CINDY
Your visitors, patients and employees will all find the music soothing and a certain stress reliever. In-store music laws in the U.S. regarding licensing, legality, and fines have very clear policies on what exactly businesses can and cannot play for their customers. The issue lies in copyright law, which protects music, the artists who create the music, and the record companies that promote and market the music. The ASCAP Music License is the most efficient and affordable way to legally use music from ASCAP members in your business. Check with your hospital. They may already have a license to play music. – 3/16/21
Cindy is spot on. Please make sure that you are able to play music that is approved of. It is not like playing music in your homes! – Anne Obarski, President, Merchandise Concepts 3/16/21
I use a variety of sources. CD's that I sell, local radio, iHeart radio by way of Alexa. My sound system (tuner, amp and CD player) is tied into the overhead hospital PA so that music cuts out whenever there is a public announcement. – Greg Holtgrewe 3/16/21
Cloud Stream. There are a variety of stations available. The one we are currently listening to is a mix of music from the 1980s thru 2020. It hits all the favorites. – Noelle 3/16/21
For now we are using our phones (Amazon Music, Spotify) and a Bluetooth speaker. A funded renovation may change this. – Mary, University of Michigan, Ann Arbor, MI. 1000 beds. 3/11/21
---
SPONSOR
snoozies!® Face Coverings
snoozies!® three-layer cloth washable face coverings, are selling at a rapid clip in hospital stores around the country!
– Includes four filters
– Adult and children sizes/patterns
– Washable and reusable
– Comes with replacement filters
– Adjustable elastic ear-loop bands
– Flexible metal bridge for snug fit
– Over 20 print and solid designs
View our Face Covering Catalog or at snoozies.com!
252-650-7000
www.snoozies.com
---
MARCH 2021 NEWSLETTER: ISSUE #615
Check out last month's articles, surveys, and discussions.
Spring Action Plan
Survey Results: Has your shop reopened?
Q. What background music do you play in your shop?
When to take markdowns
Best-selling post-pandemic items
Experience with online fundraisers
Q. What do you do with old inventory that is taking up space?
Wholesaler Pick: The Coral Crab
Creating an online store
Vendor for customer shopping bags
Magazine, paperback vendors
Financial reporting system
Calendar: Gift Markets and Regional Conferences
ONLINE STORE
Q. We are a volunteer only hospital gift shop. No visitors in almost a year. We we closed for 7 months and now are only open in the afternoons. We've been having a 30% off sale and the store is still full! An online shop would be great but it would fall on one person to create it and manage and would be a full time job. Any other ideas? – Martha Burke, Rome Hospital, Rome, NY. 130 beds. 2/9/21
I am so interested to hear what others are doing, the pro's and the con's to having an online store. Who are you targeting? What merchandise will you sell? Where will the merchandise be stored? Delivery, mail out, curbside pick up etc. Who will manage it? Who will manage it when you are on vacation, nights and weekends etc. – Jamie Lee Hernandez 3/18/21
I'm not 100% sure so maybe Cindy could help us, but someone told me that if you are not for profit that you have to be very careful with online shopping because it could forfeit your nonprofit status. Cindy, can you help? Is this true? – Ali McCrary, Good Samaritan, Vincennes, IN. 232 beds. 2/16/21
FROM CINDY
It is a myth that 501(c)(3) nonprofit organizations can't make a profit. Most hospitals and their subsequent gift shops are for profit. They charge sales tax and operate as a business. The shops then donate all their profits to the hospital for patient benefit and equipment.
Look for our upcoming article on how to start an online store. We've found some terrific online gift shops and currently interviewing their managers to share with our readers. In the meantime, here is a helpful article on launching an on-line store Overcome Common Problems Launching a Hospital Gift Store Website
---
COVID IMPACT
Our store is approximately 1200 sq. ft. and due to social distancing, we have had to limit our customers in the store to 15. Nearly everyone has been patient while browsing and keeping their distance. We cannot have sales that would create swarms of shoppers, but we are missing the revenue. How can we promote the store and keep a safe environment? Has anyone else tackled this problem successfully? What was your answer? – Luanne Crosby, Friends of Strong –Strong Memorial Hospital, Rochester, NY. 800 beds. 3/16/21
My shop has been open limited hours since March of 2020. In spite of that, I have found some success in featuring local vendors – smaller businesses that make the product in the city where my shop is or in the State. People really like being able to shop/support local. I have identified these vendors based off staff recommendations. – Christina Blaskie, Parkview LaGrange Hospital, Kendallville. 22 beds. 3/16/21
Cindy, we have been locked out of our Gift Shop since March 3, 2020. New merchandise sitting in stockroom with no promise of opening any time soon. Most volunteers have become discouraged and not interested in returning. – Vivian Metler, Charlevoix, MI. 40 beds. 1/21/21
Vivian, Thank you for sharing. So sorry to hear your shop is still closed. So many are experiencing the same as you. Or, even worse, a few shops have closed for good. This is so disheartening. – Cindy
This is Diana from Ste. Genevieve County Memorial Hospital Gift Shop. We have been closed since March 2020! – Diana LaRose, Ste. Genevieve County Memorial Hospital, Ste. Genevieve, MO. 53 beds. 2/17/21
Diana, sorry to hear your gift shop is still closed. It must be difficult. Early results from the poll show the majority of shops are "Open, reduced hours". We hope you can reopen with reduced hours or, even fully reopen, soon! – Cindy
---
OLD INVENTORY & SPACE
Q. What do you do with old inventory that is taking up space?
We host an annual clearance sale as well. Our store room is in the basement of the hospital so we have a $1-5 cart we put outside the door to move items as well. – Ginger Taylor, Cox Medical Center, Springfield, MO. 2/20/21
I manage a small hospital gift shop, and like everyone else, have "odds & ends" left over after each season. I create a "potluck" or themed basket, make it attractive and colorful. I use pretty paper and ribbons, so it's seen as a "prize", and raffle it off for $1 a ticket. Everyone sees it as a chance to get items to use later for gifts, or get things they just didn't pick up for themselves. I take a picture, email it to all the departments, and watch those $1 tickets fly out the door! More times than not I not only recoup the costs of the items, but make a profit! The winner gets their picture taken with their prize, and is in the next email. It's productive and great fun! – Susan Ingram, Gift Shop Coordinator, Jack Hughston Memorial Hospital, Phenix City, AL. 2/17/21
Thank you for this idea! – Holly Verbos, Penn State Health Milton S. Hershey Medical Center, Hershey. 546 beds
A clearance sale or special of some sort. Maybe themed by a coming holiday or special day like a 25% off sale on the 25th day of the month. – Peter Waugh 2/17/21
If you have room to store it such as winter items, bring it back out in November and have a big sale. But only keep items from previous season. If you don't have room to do this sell it drastically reduced for 6 weeks and donate what didn't sell. We use Facebook and advertise our sales with pictures. – Debbie 2/16/21
I mark inventory that's not moving down a couple of times and then leftovers are put in my annual "sidewalk" sale. I set up a conference room every September and mark these items to move. Employees look forward to this sale every year. I rarely have anything left. – Diane Honsberger 2/16/21
Very good solution, Diane! – Cindy
First, I get down to a 20, 30, 40, 50 dollar rack and if it still does not go, I donate it! – CC Cree. 2/16/21
On 50% off, do buy one get one. Makes 2 leave instead of 1. – Tricia Rochman, Pink Geranium Gift Shop, Carbondale. 65 beds. 2/16/21
Tricia, I agree with you 100%! – Cindy
We have a small clearance sale area in the back corner of our gift shop. Items are priced 30-70% off. The longer they sit, the deeper the discount. We usually donate the non selling items, but this year we held a $1.00 Sale. We put all items that we were planning donating on cart and sold each for $1.00. It was a great success and no one had to haul any boxes out to be donated! – B. Putnam, Coldwater, MI 2/16/21
Love the idea of a $1 sale! We always dread clearance items that still don't sell and having to haul them to a donation station! It's a win-win! – Staci, Methodist Texsan Hospital, San Antonio, TX. 200 beds 2/16/21
---
SHOPPING BAGS
Q. What vendors do others use for bags for customer purchases? We love having the "handled" bags, but feel the price per unit is eating away at our profits! I welcome any and all suggestions.  Thank you! – Darlene Brooks, Adventist Health 2/13/21
Nashville Wraps and S. Walter Packaging  – Gale Cialeo 2/18/21
---
SPONSOR
BRAVEHOODS
More than just a hoodie…
These inspirational shirts make great gifts for anyone needing a smile. For each shirt sold, one is donated to a kiddo fighting cancer. Sizing: 6 mo – 4XL
As an incentive, we are happy to donate the amount purchased to your pediatric oncology department.
Featured in Gift Shop and Wired Magazines
---
SPONSOR
MY GARDEN OF FLOWERS
Miracles in the Neonatal Intensive Care Unit
This award-winning beautifully illustrated book, My Garden of Flowers: Miracles in the Neonatal Intensive Care Unit, by Dr. Manjeet Kaur is perfect for the hospital gift shop!
This invaluable resource for worried families gives parents knowledge and reassurance that their critically ill infants will typically grow to adulthood and lead normal, healthy lives.
https://www.cindyjonesassociates.com/wp-content/uploads/2021/04/SHCStore_Nov2020_6822e-e1618506392241.jpg
913
1786
C Jones
https://www.cindyjonesassociates.com/wp-content/uploads/2021/05/CJA_coral_400x106.png
C Jones
2021-04-15 08:00:00
2022-08-08 19:42:44
Cindy's Newsletter for Gift Shop Managers | April 15, 2021 💮