Cindy's Newsletter for Gift Shop Managers | May 15, 2021 💮
CINDY'S NEWSLETTER
for
Gift Shop Managers
Cindy's Newsletter for Gift Shop Managers delivers practical, ready-to-implement content to gift shop managers, retailers, and volunteers across the country. We help our readership of over 3,000 retailers optimize shop operations, grow revenue, and connect with one another. The newsletter is published monthly and free since 2001.
Have you paid your dues this quarter?
The value and richness of this newsletter comes from your participation. Do your part by submitting two comments per quarter, at minimum. Reply to reader's questions listed throughout the newsletter (in green) or simply share what is working or isn't working in your shop, a great selling product, a helpful website or resource, an operating question, your biggest challenge right now, a terrific vendor you've come across recently, tips on managing volunteers, or tips on managing yourself!
LEAVE A COMMENT! Click the green comment tags

throughout the newsletter, enter it in the comment section, or send to cindy@cindyjonesassociates.com.
---
MAY 15, 2021
---
---
In the April issue we discussed how you, as shop managers, sometimes feel isolated within your hospital environment because most hospital employees are not 'retail savvy' and cannot help you with your questions or advice. But, just remember how very important you are to your hospital!
You know more people by name than do most hospital employees.
You are there morning, noon and night seven days a week, guiding, assisting and helping people.
You help make hospital employees feel connected because the shop is often the 'common ground' where they can meet and visit with each another.
You probably answer more questions than in most other areas of your hospital.
And, when it comes to compassion, you are key to making patients and families feel they have had a good experience.
Most of all, you are the human side of compassion and making a difference. While you may not know all the patients, visitors and medical staff, you are right there along with them in your hospital.
Never feel that you are not as 'important' as any other employee in the hospital. You have a great opportunity to have a positive influence on 3 to 1,000+ people every day! What an opportunity!

– Cindy Jones, Editor
---
SPONSOR
Quickcharge POS provides all of the point of sale features
you need in an easy-to-use solution with automated
payroll deduction capabilities, contactless payment,
and reliable customer support!

Transitioning from your current POS system
is fast, easy, and affordable.
800-348-5545
www.mmhayes.com/giftshopPOS
---
Creating an Online Store | Part 2: Costs, getting started, software selection and integrations
by Nicole Stanbridge / Cindy Jones Assoc / May 15, 2021
This is the second of our four-part series on setting up and launching and online store for your gift shop. In Part 1 of the series we looked at online consumer behavior, current demand, pre-launch planning, as well as the pros and cons of an online store. Here, in Part 2, we we'll discuss startup and operating costs, technical requirements, selecting an ecommerce platform, and system integrations. Part 3 will look at setting up the website, navigation (menus), product images, and online shop policies. Part 4 will explore options for shops that don't have the time, resources or staff to launch an online shop.
Exemplary online stores
We interviewed four shops with successful online stores for this article. We encourage you to visit them! 
Stanford Health Care Gift Shop
Stanford Hospital, Stanford, CA
Shellee Laubersheimer, Operations Manager
Mamta Kaur, Manager, Retail Program
Website: shcgiftshop.com
Hospital referring page
eCommerce: BigCommerce / POS: Vend

Heart Strings Gift Shop
Princeton Community Hospital, Princeton, WV
Lauren Crews, Manager and Owner
Website: shopheartstrings.com
eCommerce: Shopify / POS: Square
St. Luke's Floral & Gifts
UnityPoint Health St Luke's Hospital, Cedar Rapids, IA
Noelle Boardman, Gift Shop Coordinator
Website: unitypoint.org/cedarrapids/gift-shop-home.aspx
Hospital referring page
eCommerce: Hospital's software / POS: Counterpoint

Sprout Gift Co.
Jim Pattison Children's Hospital, Saskatoon, Canada
Shauna Morgan, Gift Shop Manager
Website: sproutgiftco.ca
eCommerce: WooCommerce / POS: Square
A sincere thank you to all the managers we interviewed!
Other notable online shops:
White Rose Gift Shop, Mackenzie Richmond Hill Hospital (powered by Shopify)
Cedars-Sinai Helping Hand Gift Shop (powered by Shopify)
Strong Memorial Hospital Gift Shop (powered by NitroSell)
Wild Rose Gift Shop, Univ of Iowa Hospitals (powered by Magento)
Scarlet Ribbon Gift Shop, Ohio State Univ Hospitals
Methodist Hospital Gift Shop  (powered by Shopify)
Mercy Gift Shop, Ascension Via Christi Hospital (powered by Wix)
Startup and operating costs
Startup and ongoing operating costs for an online store can vary depending on existing infrastructure and the extent of services offered. Typical costs include ecommerce software fees, domain fees, webhosting fees, templates (optional), and web developer fees (optional). Costs for photo supplies can include lightbox, backdrop, lighting, steamer, and edit/design tool (e.g., Canva). If you decide to offer shipping, allow for expenses like postage, postage software, printed inserts, equipment, labels, packing materials, and shipping boxes.
"The startup costs for the Sprout Gift Shop website were fairly limited. Outside of having the website designed by a third party, the only additional costs associated were staff time, WooCommerce, and Shopventory. These depend very much on the size of the gift shop and the options that the organization wants. The website design fee was integrated into other regular maintenance fees with our website developer, Island Collective," said Shauna Morgan, Shop Manager at Jim Pattison Children's Hospital in Saskatoon, Canada.
The largest ongoing expense is typically ecommerce software fees (or shipping expenses, if offered). Among the shops interviewed, ecommerce monthly fees ranged from $60 to $300, not including credit card processing fees (2% – 3% per transaction). Most software providers offer a discount for annual vs monthly payment. Beware, some have steep setup fees.
Hire a web designer to setup your site if you have the budget. The average cost is around $3,000-$8,000. Ask your marketing or IT department to set it up. Or, you might be able to do it yourself thanks to today's user-friendly platforms. Only one of the shops we interviewed hired a designer. The rest were all self taught! 
Below are some of the typical startup and operating expenses for an online store. You might not incur all of these, depending on your store. For example, you bundle the domain and hosting fee with one ecommerce provider or decide to not offer shipping. Thank you to Stanford Health Care Gift Shop for contributing content to help construct this budget! 
Infrastructure
Domain name: $8-20 (annual)
Web hosting: $80-300 (monthly)
Ecommerce setup: $500-1500 (once)
Ecommerce software: $29-300 (once)
Website template/theme: $60-300 (once)
Add-ons/extensions $50-300 (once)
Payment processing 2–3% /transaction
Photo Supplies
Lightbox: $50-150 (once)
Backdrop/lighting: $100-150 (once)
Steamer: $100-250 (once)
Mannequins/Head Busts: $300-500 (once)
Canva.com membership: $125 (annual)
Shipping
Postage software: (annual)
Postage equipment: $500 (once)
Prepaid postage: $100-500 (recurring)
Shipping labels $20-50 (recurring)
Packing materials: $200-700 (recurring)
Shipping boxes: $300-500 (recurring)
Gift wrap boxes/ribbon: $300-500 (recurring)
**Costs vary depending on shop size and services. Ecommerce setup, template/theme, and add-ons/extension fees are less common costs. Packing materials include bubblewrap, tissue paper, tape, tap dispenser. Ecommerce setup includes training and technical support. You may not need this.
Getting Started
What do you need to create an online store? There are three components required to launch:
Ecommerce software for creating the store's website.
Web host provider who will 'host' the website files (on a physical server somewhere).
Domain name (i.e., URL, weblink) for the online store. This can be a subdomain of the hospital or a separate custom domain. Stanford's online shop uses a custom domain: shcgiftshop.com. In contrast, Strong Memorial uses www.stronggiftshop.urmc.edu, a subdomain of urmc.edu.
These services can be obtained from three separate providers, a single provider, or a hybrid configuration utilizing your organization's existing providers, when available. We recommend sourcing as many services as possible from a single provider. It will be easier to manage, consolidates billing, and requires the least technical know-how. Shopify offers bundled software, hosting, and domain for $29/mo (Basic plan).
Top ecommerce platform providers include: Shopify, Magento, BigCommerce, WooCommerce.
Common domain registrars (providers) include: Google, Domain.com, GoDaddy, Bluehost, HostGator, Namecheap.
Some of the best webhost providers include: Bluehost, HostGator, DreamHost, A2Hosting.
But first, find out if your organization has already established these services with a chosen provider. Also ask about any requirements or regulations. The hospital may already be using a web host, or require a HIPAA-compliant provider, or prohibit custom domains. Noelle Boardman, Shop Manager at UnityPoint St. Luke's Hospital in Cedar Rapids, learned that her hospital already had an ecommerce platform and local web developer available for the gift shop's use. Also check with the maternity department. Most of them sell products online for mothers and newborns. You may be able to use the same ecommerce platform.
Otherwise, try to select a provider that bundle software, hosting and domain together. Ask the IT, communications and marketing departments for recommendations, along with friends, family, colleagues. Don't go it alone. Use the resources and expertise available to you when selecting the required services.
Selecting an ecommerce platform
Selecting an ecommerce software to run your online store is one of the most important decisions in the entire process. As with any business decision, you need to do your research first. There are a lot of options, some better than others. The first step is to outline your requirements. Sit down and shop the example stores interviewed for this article. Write down the features and components you want. Don't worry if you miss some. Right now, it's about becoming familiar and discovery.
Consider creating a free 14-day trial with Shopify to become familiar with the setup process, identify requirements, and determine if you want to go at it alone or get help. Use the free trail as a learning tool. Then keep the account or close it, no credit card required.
It's a good idea to ask yourself a few questions at this stage, such as: 
What shopping cart and check out functions do you need?
Does it have to integrate with your POS? If so, will it require a fee?
Will you hire a designer or use the templates provided to build your store's website?
Do you need a domain bundled with the ecommerce software?
How big is your customer base? Some platforms charge by sales volume.
Do you need shipping functionality?
What payment methods do you want (credit card, Apple Pay, Paypal, payroll deduction, etc.)?
A good ecommerce platform has an intuitive interface, requires minimal technical knowledge, and includes robust online support documents and forum. A good platform will walk you through the entire setup, in plain speak, step-by-step fashion. Most come with templates for designing your webpages, including layout, components, and navigation. You'll also find template language for check-out pages, refund, return, and other shop policies. (More about policies in Part 3.)
Start thinking now about how, or if, the ecommerce software will integrate with your POS. Most of the managers we interviewed touched on this. Managers Shellee Laubersheimer and Mamta Kaur at Stanford Hospital Gift Shop said their ecommerce "options were limited because it needed to integrate with Vend POS. That was the priority and BigCommerce had best integration." They also did a trial account with BigCommerce first, which helped. We'll discuss system integrations, at length, next.
We use Shopify for the online store at Cindy Jones Associates. It is reasonably priced, user-friendly setup, designed for the non-techy, well supported, includes domain and hosting. Other popular ecommerce platforms include Square Online by Square (also known as SquareUp), Shopify, Weebly, Wix eCommerce, NitroSell, Magento Commerce, Squarespace, BigCommerce, and WooCommerce (requires WordPress). Explore the software used by the online shops in this article in Part 1. Additionally, there are good comparisons here in the 8 Best Ecommerce Platforms and Ecommerce Platform Comparison – Which Will Be Best for You?
POS and other integrations
System integrations can save considerable time, prevent errors, enhance services, and increase customer satisfaction, while inherently optimizing operations. How the shop's software and systems integrate, or talk to one another, can have a significant impact on shop efficiency. Here's an example. Both in-store sales and online store sales will now pull from the same inventory. Your POS and online store should, optimally, sync these transactions. This was one of the most common challenges among the managers we interviewed for this article.
Stanford Health Care Gift Shop's ecommerce platform, BigCommerce, integrates with their POS (Vend) and "serves as the source of truth for all things inventory related," said manager Shellee Laubersheimer. In contrast, St Luke's Cedar Rapids Hospital manually records online orders in their POS (Counterpoint). Shop manager Noelle Boardman said their lack of integration is the hardest part. "Availability is indicated online for shoppers, but items can sometimes sell out in the store. When this happens, staff notifies the manager who marks it 'out of stock' in the webstore. But staff don't always notify the manager so the website doesn't get updated."
A good rule of thumb is to always integrate new systems upfront, on launch, whenever possible. Aim to select an ecommerce platform that is the most compatible with your POS and other systems. It will be easier and less expensive now versus retrofitting incompatible systems down the road. Sprout Gift Shop in Jim Pattison Children's Hospital has their POS connected to both the online store with WooCommerce and Shopventory. "If an item is sold in-store or on the website, inventory is adjusted accordingly," said Shauna Morgan, shop manager.
When researching an ecommerce software ask 1) does it integrate out-of-the-box with my system(s); and 2) how easily? BigCommerce integrates natively with Square POS, Vend (now Lightspeed), Springboard, Shopkeep, Hike and Clover. But, to our knowledge, Square and Shopify do not offer native integrations because they sell their own POS. If they don't integrate, get a quote for the work. Negotiate fees or explore other platforms.
Note, you might hear the term API when researching integrations. This is simply the intermediary software that allows two applications to talk to each other. Enlist your IT department to help with integrations.
Don't forget to also ask your POS provider what ecommerce software they recommend for ease of integration. For example, Vend offers native integration with BigCommerce, Shopify and WooCommerce.
Finally, many POS companies come with their own native ecommerce component so there is no need to integrate. For example, Square Online can be easily added on to Square POS. It includes software, hosting and domain for $12/mo (Professional plan). Lightspeed offers Lightspeed eCom bundled with their POS. Be sure to check hardware compatibility first.  UPDATE: "ARBA POS releases fully integrated online store" (Jan 2022)
POS With eCommerce Built-In
Lightspeed 
Square
ARBA 
Shopify 
Finally, if were already planning to upgrade your POS, consider providers like Square and Shopify that offer single-source bundled POS, online store, social media services, inventory platform, and more. There are always pros and cons, but bundled services are typically advantageous if time, resources, or technical know-how are limited.
Research, plan, and then execute
In closing, take the time now to evaluate costs, explore technical requirements, determine your store's 'must haves', research ecommerce software, and make a plan. This stage is about learning, prepping, and planning.
When asked for the most important piece of advice to give others, Noelle Boardman at St Luke's Hospital at Cedar Rapids said, "When you first start, you need to be all in and on board. Allocate the time required up front. Be willing to learn, dig in, and put in the time upfront."
At Stanford Health Care Gift Shop, getting started "was an ongoing plan, partnering with IT and the shop, over 18 months. IT researched ecommerce options and guided us on technical and security requirements. They also lead communications with their ecommerce provider (BigCommerce) when problems arise," said manager Shellee Laubersheimer.
Next, in Part 3 of this series, we will dive into setup, branding, site design, layout, product images, delivery, shipping and policy requirements for an online store. Following this, Part 4 will address common challenges or obstacles, and explore outsourced alternatives when an online shop is impractical due to staffing, time constraints or resources.
Do you have a question about the online store topics discussed here this month? Let us know!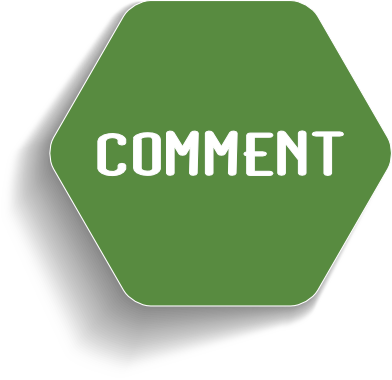 Do you have questions about the online store topics discussed here this month? Let us know in the comments and we'll do our best to answer them!

Thank you!
---
Shops reopening
At this time last year, we like so many others closed our doors until September. We are almost back to an 9am to 4pm schedule, Monday thru Friday, which is very gratifying! It was so good to know that what was going on here was the norm across the country and that we would make it through this. Thank you, Cindy, for being there for us.
Our shop is 1000 square feet and we use every inch of it. Clothing is our best selling category. Customers do appreciate the same amount of a style so they do not see multiples when at work or at an event.  We have a clothing display outside the door which is changed daily. That is golden! Other points of interest about our shop:
Our helium balloons sell for $3.99.
Our buyer attends 5 gift markets a year.
We produce monthly sales reports.
We follow ADA aisles requirements.
We give a 10% discount to our gift shop volunteers.
Shipping costs are factored into our prices.
– Mary Robinson, Gift Shop Coordinator, Mayo Clinic Health System, Mankato, MN 
______________________
St. Michael-Atlanta welcomes back volunteers
CHRISTUS St. Michael Hospital-Atlanta volunteers have returned to duty after a "hiatus" because of the COVID-19 pandemic. Volunteers reopened the hospital's gift shop and returned to other roles Monday, following a luncheon on Thursday "to thank them for their dedication and to welcome the volunteers back to service," the hospital announced. Read more…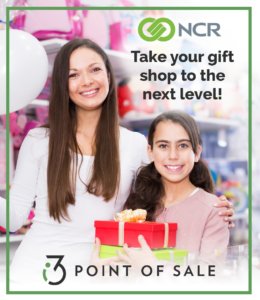 ---
SPONSOR
i3 Verticals – NCR Point of Sale Solution
A "Volunteer Friendly" NCR Point of Sale solution
for hospital gift shops. Easy to learn! Easy to use!
Payroll Deduction and Inventory Management available.
Take your gift shop to the next level!
Ask for a FREE copy of our "Hospital Gift Shops:
Tips for Success" booklet.
887-809-9980
www.i3pos.com
---
Tote Sale
A tote sale worked extremely well for our shop. We bought holiday totes from Burton & Burton for $1.66 each, priced them at $4.99 which is a 66.73% mark-up. The promotion is, buy a tote at $4.99 and anything you can get in the tote is 25% off. And our pitch is "we can make anything fit in a tote." Sold out of the totes in two days! I do this sale two times a year and my customers/employees can't wait for it. Thank you so much! – Kim DeBord, Marketplace Manager, Riverside Medical Center Kankakee, IL
---
Red-carpet welcome for volunteers at UnityPoint Health-Allen Hospital
The Courier / Apr 23, 2021
Hospital volunteers got their moment to shine Friday with a red-carpet welcome at UnityPoint Health-Allen Hospital.
Volunteers have not worked at the hospital since the start of the COVID-19 pandemic more than a year ago.
A couple dozen staff members cheered on about 15 volunteers as they entered the building for re-orientation training Friday morning.
---
💮
CALENDAR

💮

GIFT MARKETS
Updated Apr 15. **Always double-check show dates for changes.
RESCHEDULED for
Jun 5-9, 2021
High Point Spring Market
Apr 17-20, 2021
Jun 6-7, 2021
Denver Apparel & Accessory Market
Jun 9–12, 2021
June Atlanta Apparel
Jul 13-19, 2021
Atlanta Market (Summer)
Aug 7–10, 2021
International Home + Housewares Show, Chicago, IL
Aug 8-11, 2021
NY NOW Market (Summer) Jacob Javits Center, NY
RESCHEDULED for
Aug 22-26, 2021
Las Vegas Market (Summer)
Jul 25-29, 2021
Aug 24-27, 2021
Dallas Apparel & Accessories Market (Summer)
Sep 22-24, 2021
Dallas Total Home & Gift Market
Oct 5-6, 2021
Seattle Mart Fall Buying Event
Oct 13-15, 2021
October Atlanta Apparel Market
Oct 26-28, 2021
Atlanta Fall Cash & Carry
Oct 26-29, 2021
Dallas Apparel & Accessories Market
Nov 1-3, 2021
Ocean City Resort Gift Expo, Ocean City, MD
Dec 5-8, 2021
Grand Strand Gift & Resort Merchandise Show, Myrtle Beach, SC
Visit Gift Shop Mag Trade Show Calendar or Smart Retailer TradeShow Calendar for smaller local/regional shows.
---
Free Template: Customer Satisfaction Survey
Customer surveys measure customer satisfaction!
Hospital employees are your primary customer. Do you ever wonder what they really think about your shop?
Customer Satisfaction Survey
FREE DOWNLOAD
Attention should be given to the categories that are rated 'fair'. This indicates a number of people are not getting their needs met. If customer service ratings are fair to low it is important to focus on all cashiers (volunteer and paid) and work to improve their customer service delivery through an aggressive cashier training program. For every customer who complains, 20 don't!
Be sure to communicate the reasons for the survey and the value the is expected from reviewing the results. Employees may be leery of taking the survey due to privacy concerns about who receives the information they provide. Keep the survey short and simple, with space for employees to write responses. A survey should not have lots of questions and take hours to answer—the response rate will be low, and the information collected will not add extensive value to the organization.
Keep the survey open long enough so that all employees have the opportunity to complete it, and send reminders to them to do so. Communicate the results of the survey transparently and honestly, regardless of how positive or negative the feedback might be. Provide action items and strategy based on the survey responses. You have an obligation to provide timely results.
---
Q. Scrub hat vendor?
Q. I am trying to find a vendor that sells scrub hats. Can you please ask the other gift shop managers in your next newsletter. Thank you! – Debbie Collins, Beaumont Hospital, Royal Oak, MI 4/19/21
Who is your favorite scrub hat vendor?
---
SPONSOR
snoozies!® Face Coverings
snoozies!® three-layer cloth washable face coverings, are selling at a rapid clip in hospital stores around the country!
– Includes four filters
– Adult and children sizes/patterns
– Washable and reusable
– Comes with replacement filters
– Adjustable elastic ear-loop bands
– Flexible metal bridge for snug fit
– Over 20 print and solid designs
View our Face Covering Catalog or at snoozies.com!
252-650-7000
www.snoozies.com
---
APRIL 2021 NEWSLETTER: ISSUE #616
Check out last month's articles, surveys, and discussions.
Creating an online store

|

Part 1: Value, considerations, consumer demand

Exemplary online shops

Eliminating barriers to sale

Is an online store worth it?

Capturing "shop local" sales online

Managers share their pros and cons
The art of simple displays
Best-selling post-pandemic items
Online fundraisers
Readers recommendations on background music
Ongoing impact of COVID-19
Solutions to old inventory taking up space
Calendar: Gift Markets and Regional Conferences
ONLINE STORE
Cindy, this is absolutely the best newsletter that you have published. I will use as a reference over and over. We too realized that we were fortunate to have an online shop. We continue to update it as part of our hospital website. The big website will be new and fresher soon. We have been waiting a long time for this. Our on line business continues to grow even as we have opened our gift shop. We will send in our good news for you to publish. Have a great weekend – Kathryn, Carousel Gift Shop, Driscoll Childrens Hospital, Corpus Christi, TX. 191 bed. 4/19/21
Congratulations on launching your online shop. It is terrific. The landing page image with the teddy bear is really effective. Did you set up and launch it yourself? What software are you using? Several managers are wondering how to coordinate online with in-shop inventory. Are you having the same issue? – Nicole, Cindy Jones Assoc
Our gift shop is part of the hospital website. We are continuing to upgrade our part, as well as, the hospital having a new site. We do struggle with the inventory—as we are on Arba systems. We continue to keep up with inventory the old fashioned way, counting each week. We do keep the inventory separate from the shop back stock. Hope this part helps. – Kathryn, Carousel Gift Shop, Driscoll Childrens Hospital, Corpus Christi, TX. 191 bed. 4/19/21
We do not have a web site but will be building one this summer. My question is, I do not want to offer delivery beyond our campus (no shipping). Anyone had success doing this? – Kevin Shaw, Methodist Hospital Gift Shop, St Louis Park, MN. 4/16/21
Yes! Our sole purpose of an online store is for Patient Delivery Only and our opening welcome message on the site reads: Through this site, you may order gifts for delivery to patients staying at our hospitals". We advertise "pre made bundles" to simplify options. We have a binder kept at the register that lists all of our online gift bundles and what items are needed to fulfill the order so that all staff members can work on gift building. We recently added phone chargers as an option online as we get a lot of phone calls from customers looking to send a charger to a patient. Well now they can order that charger online as an "add-on" item!
For inventory purposes, we ring up each item at the point of sale and use "eHit" as our mode of tender; it's an arbitrary tender that has its own line on our reports so that these sales are not getting mixed into credit card or cash sales. – Meggen Heuss, University of Wisconsin Hospital and Clinics, Madison, WI. 500 bed. 4/21/21
We do not yet have an online store however, this information is quite timely in that I am just beginning to explore one. I look forward to the next parts of the series as I am sure there are so many parts and pieces to consider. Without question, I believe it would be worth it, but getting it up and running and having manpower to keeping it going may prove to be more difficult. The shipping pieces is something that really worries me… Thank you all for your time to compile this information, it is appreciated. – Jamie Lee Hernandez 4/16/21
Remember, you don't have to offer shipping. You can limit your fulfillment options to only those you feel are feasible: Patient Room Delivery, Office Delivery, In Store Pickup and, Lobby Pickup, Curbside Pickup. Phase in additional options, like shipping, later on when ready or not at all. We'll discuss fulfillment methods in Part III. – Nicole, Cindy Jones Assoc
I am so interested to hear what others are doing, the pro's and the con's to having an online store. Who are you targeting? What merchandise will you sell? Where will the merchandise be stored? Delivery, mail out, curbside pick up etc. Who will manage it? Who will manage it when you are on vacation, nights and weekends etc. – Jamie Lee Hernandez 3/18/21
I'm not 100% sure so maybe Cindy could help us, but someone told me that if you are not for profit that you have to be very careful with online shopping because it could forfeit your nonprofit status. Cindy, can you help? Is this true? – Ali McCrary, Good Samaritan, Vincennes, IN. 232 beds. 2/16/21
FROM CINDY
It is a myth that 501(c)(3) nonprofit organizations can't make a profit. Most hospitals and their subsequent gift shops are for profit. They charge sales tax and operate as a business. The shops then donate all their profits to the hospital for patient benefit and equipment. Look for our upcoming article on how to start an online store. We've found some terrific online gift shops and currently interviewing their managers to share with our readers. In the meantime, here is a helpful article on launching an on-line store Overcome Common Problems Launching a Hospital Gift Store Website 2/17/21
We are a volunteer only hospital gift shop. No visitors in almost a year. We we closed for 7 months and now are only open in the afternoons. We've been having a 30% off sale and the store is still full! An online shop would be great but it would fall on one person to create it and manage and would be a full time job. – Martha Burke, Rome Hospital, Rome, NY. 130 beds. 2/9/21
---
COVID IMPACT
Our store is approximately 1200 sq. ft. and due to social distancing, we have had to limit our customers in the store to 15. Nearly everyone has been patient while browsing and keeping their distance. We cannot have sales that would create swarms of shoppers, but we are missing the revenue. How can we promote the store and keep a safe environment? Has anyone else tackled this problem successfully? What was your answer? – Luanne Crosby, Strong Memorial Hospital, Rochester, NY. 800 beds. 3/16/21
My shop has been open limited hours since March of 2020. In spite of that, I have found some success in featuring local vendors – smaller businesses that make the product in the city where my shop is or in the State. People really like being able to shop/support local. I have identified these vendors based off staff recommendations. – Christina Blaskie, Parkview LaGrange Hospital, Kendallville. 22 beds. 3/16/21
Cindy, we have been locked out of our Gift Shop since March 3, 2020. New merchandise sitting in stockroom with no promise of opening any time soon. Most volunteers have become discouraged and not interested in returning. – Vivian Metler, Charlevoix, MI. 40 beds. 1/21/21
Vivian, Thank you for sharing. So sorry to hear your shop is still closed. So many are experiencing the same as you. Or, even worse, a few shops have closed for good. This is so disheartening. – Cindy
This is Diana from Ste. Genevieve County Memorial Hospital Gift Shop. We have been closed since March 2020! – Diana LaRose, Ste. Genevieve County Memorial Hospital, Ste. Genevieve, MO. 53 beds. 2/17/21
Diana, sorry to hear your gift shop is still closed. It must be difficult. Early results from the poll show the majority of shops are "Open, reduced hours". We hope you can reopen with reduced hours or, even fully reopen, soon! – Cindy
---
OLD INVENTORY & SPACE
Q. What do you do with old inventory that is taking up space?
We host an annual clearance sale as well. Our store room is in the basement of the hospital so we have a $1-5 cart we put outside the door to move items as well. – Ginger Taylor, Cox Medical Center, Springfield, MO. 2/20/21
I manage a small hospital gift shop, and like everyone else, have "odds & ends" left over after each season. I create a "potluck" or themed basket, make it attractive and colorful. I use pretty paper and ribbons, so it's seen as a "prize", and raffle it off for $1 a ticket. Everyone sees it as a chance to get items to use later for gifts, or get things they just didn't pick up for themselves. I take a picture, email it to all the departments, and watch those $1 tickets fly out the door! More times than not I not only recoup the costs of the items, but make a profit! The winner gets their picture taken with their prize, and is in the next email. It's productive and great fun! – Susan Ingram, Gift Shop Coordinator, Jack Hughston Memorial Hospital, Phenix City, AL. 2/17/21
Thank you for this idea! – Holly Verbos, Penn State Health Milton S. Hershey Medical Center, Hershey. 546 beds
A clearance sale or special of some sort. Maybe themed by a coming holiday or special day like a 25% off sale on the 25th day of the month. – Peter Waugh 2/17/21
If you have room to store it such as winter items, bring it back out in November and have a big sale. But only keep items from previous season. If you don't have room to do this sell it drastically reduced for 6 weeks and donate what didn't sell. We use Facebook and advertise our sales with pictures. – Debbie 2/16/21
I mark inventory that's not moving down a couple of times and then leftovers are put in my annual "sidewalk" sale. I set up a conference room every September and mark these items to move. Employees look forward to this sale every year. I rarely have anything left. – Diane Honsberger 2/16/21
Very good solution, Diane! – Cindy
First, I get down to a 20, 30, 40, 50 dollar rack and if it still does not go, I donate it! – CC Cree. 2/16/21
On 50% off, do buy one get one. Makes 2 leave instead of 1. – Tricia Rochman, Pink Geranium Gift Shop, Carbondale. 65 beds. 2/16/21
Tricia, I agree with you 100%! – Cindy
We have a small clearance sale area in the back corner of our gift shop. Items are priced 30-70% off. The longer they sit, the deeper the discount. We usually donate the non selling items, but this year we held a $1.00 Sale. We put all items that we were planning donating on cart and sold each for $1.00. It was a great success and no one had to haul any boxes out to be donated! – B. Putnam, Coldwater, MI 2/16/21
Love the idea of a $1 sale! We always dread clearance items that still don't sell and having to haul them to a donation station! It's a win-win! – Staci, Methodist Texsan Hospital, San Antonio, TX. 200 beds 2/16/21
---
SHOPPING BAGS
Q. What vendors do others use for bags for customer purchases? We love having the "handled" bags, but feel the price per unit is eating away at our profits! I welcome any and all suggestions.  Thank you! – Darlene Brooks, Adventist Health 2/13/21
Nashville Wraps and S. Walter Packaging  – Gale Cialeo 2/18/21
---
SPONSOR
BRAVEHOODS
More than just a hoodie…
These inspirational shirts make great gifts for anyone needing a smile. For each shirt sold, one is donated to a kiddo fighting cancer. Sizing: 6 mo – 4XL
As an incentive, we are happy to donate the amount purchased to your pediatric oncology department.
Featured in Gift Shop and Wired Magazines
---
SPONSOR
MY GARDEN OF FLOWERS
Miracles in the Neonatal Intensive Care Unit
This award-winning beautifully illustrated book, My Garden of Flowers: Miracles in the Neonatal Intensive Care Unit, by Dr. Manjeet Kaur is perfect for the hospital gift shop!
This invaluable resource for worried families gives parents knowledge and reassurance that their critically ill infants will typically grow to adulthood and lead normal, healthy lives.
https://www.cindyjonesassociates.com/wp-content/uploads/2021/05/shop_Helen-DeVos-Childrens-Hospital-Grand-Rapids-MI.jpg
683
1024
C Jones
https://www.cindyjonesassociates.com/wp-content/uploads/2021/05/CJA_coral_400x106.png
C Jones
2021-05-15 12:00:00
2022-10-26 15:34:06
Cindy's Newsletter for Gift Shop Managers | May 15, 2021 💮