Cindy's Newsletter for Gift Shop Managers | July 15, 2021 💮
CINDY'S NEWSLETTER
for
Gift Shop Managers
Cindy's Newsletter for Gift Shop Managers delivers practical, ready-to-implement content to gift shop managers, retailers, and volunteers across the country. We help our readership of over 3,000 retailers optimize shop operations, grow revenue, and connect with one another. The newsletter is published monthly and free since 2001.
Have you paid your dues this quarter?
The value and richness of this newsletter comes from your participation. Do your part by submitting two comments per quarter, at minimum. Reply to reader's questions listed throughout the newsletter (in green) or simply share what is working or isn't working in your shop, a great selling product, a helpful website or resource, an operating question, your biggest challenge right now, a terrific vendor you've come across recently, tips on managing volunteers, or tips on managing yourself!
LEAVE A COMMENT! Click the green comment tags

throughout the newsletter, enter it in the comment section, or send to cindy@cindyjonesassociates.com.
---
JULY 15, 2021
---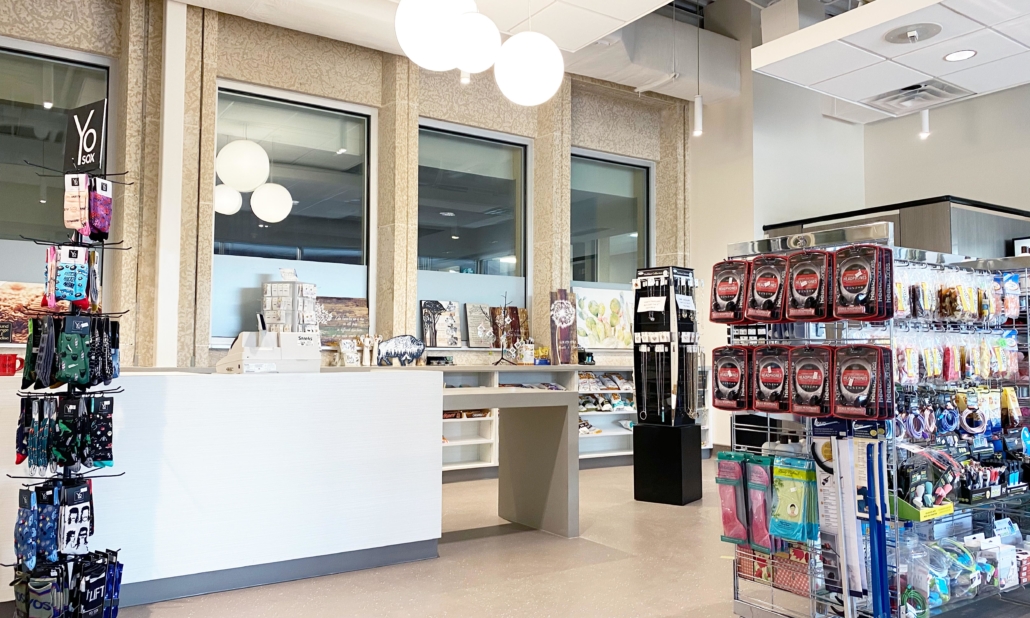 ---
Summer action list
Having a prosperous holiday season takes planning and time. Use the extra time now, during the hot summer months to put your plan in action.
Order stuffed animals for November delivery to raffle off during the Christmas holidays.
Order next year's calendars and date books now.
Holiday merchandise that you ordered in January should begin coming in.
Attend a local or major gift show.
Thoroughly clean and organize the shop and stockroom while business is slow. Now is the time to take markdowns and get rid of old merchandise.
This is also a good time to take an inventory of your wrap supplies. Order enough tissue and bags to last through the holidays.
Take mid-year physical inventory to determine your in-stock position.
Hold an Employee Appreciation Sale for employees. Offer 20% off all items over $10. This is a great way to say "thank you" to your loyal hospital employees.
Ensure that all your wall space is utilized. Wall art and décor can be a lucrative category for your shop.
Develop fall merchandise and displays.
Be merciless with markdowns. Before you put your merchandise back on the shelf, consult your sales reports. Each product should have to justify its existence coming into the Fall. If it doesn't make the grade, add it to your Labor Day sale pile.
---
SPONSOR
Quickcharge POS provides all of the point of sale features
you need in an easy-to-use solution with automated
payroll deduction capabilities, contactless payment,
and reliable customer support!

Transitioning from your current POS system
is fast, easy, and affordable.
800-348-5545
www.mmhayes.com/giftshopPOS
---
Creating an Online Store | Part 4: Getting help, outsourcing, resources
by Nicole Stanbridge / Cindy Jones Assoc / July 15, 2021
This is the last of a four-part series on starting an online store for hospital gift shops. In Part 1, Part 2, and Part 3, we discussed pros and cons, practical considerations, the planning process, costs, software selection, setting up and populating the website, as well as policies and fulfillment. Here, in Part 4, we'll explore alternative options when presented with obstacles like an all-volunteer staff, lack of technical know-how, time constraints, or budget limitations.
While the benefits of having an online store are clear, it might not be feasible for every shop. Who will manage the ecommerce software and website? Can orders be filled in a timely manner? How will online vs in-store sales be coordinated for inventory? These and other considerations outlined in Part 1 need to be taken into account.
But, even if you have minimal technical knowledge, lack the time, or have an all-volunteer shop, there are still ways to launch a successful online store. We'll discuss outsourcing options, where to find help, free resources, and tips for overcoming these obstacles.
Get help getting started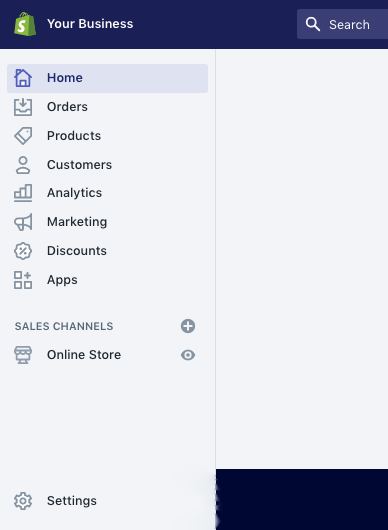 Many find that the largest challenge when starting an online store is the initial setup. Many assume they don't have the technical knowledge (though, not much is needed with today's Q&A setups). You can take a test run for free on Shopify, no credit card required. It's hands-down the easiest way to set up an online store. The step-by-step process that will take about 20 minutes. You can even enter dummy answers. This is just a chance to look around.
If you still feel overwhelmed find someone to build your online store for you. We'll explore paid and unpaid options for outsourcing the initial setup. Once the site is launched, you'll find it's fairly easy to operate. The most popular DIY ecommerce platforms are intuitive, straight forward, and user-friendly.
Pro bono help: students, volunteer, professional advisor
Contact your local university or high school to ask about creating a student work study position, internship, or student volunteer to setup your webstore. Reach out to faculty in the marketing and IT departments to recommend student freelancers, a local agency or other ideas. Student volunteers are also great at creating social media posts, photographing products, and developing other marketing materials.
🎯 TIP: Always assign guest logins and passwords for volunteers and students to use when accessing ecommerce related accounts, in case of turn over and for security purposes.
Establish a dedicated Gift Shop Ecommerce Volunteer position for your online operations. Again, seek out local college students or retired IT professionals. A sample job posting might look like the following.
Gift Shop Ecommerce Volunteer
Oversees and post product listings to ecommerce sales platform. Ensures it is visually appealing, easy to navigate, accessible, accurate and up-to-date.
Locates product information and write descriptions for online using inclusive language, consistency of tone and vigilance in regards to cultural appropriation.
Photograph products and upload to website.
Coordinates with the inventory manager to ensure accurate inventory to prevent overselling.
Respond to incoming emails and requests for help.
Drive traffic to the site via in store signage, weekly Enews feature, and social media.
Monitoring website for technical problems and facilitate resolution.
Manage ecommerce software, troubleshoot problems, and make changes.
Assist with inventory maintenance.
If budget allows, hire a non-exempt, part-time Ecommerce Associate for 24-25 hours per week at $15 – $20 per hour, depending on experience.
Commerce4Good is a group of ecommerce experts that donate time to help small businesses launch their businesses digitally. Commerce4Good has a network of more than 100 volunteer ecommerce experts that can help set up a website, ecommerce shopping cart, or troubleshoot issues. They can also provide guidance on driving traffic, accepting payments, or shipping. Schedule a 30 minute appointment to introduce yourself and your business and they'll assign a volunteer member to address your needs. Services are 100% pro bono. You can also look for similar a NPO/NGO local to your area.
Paid help: agency, freelancer, web designer
Depending on your needs and budget, consider outsourcing the store setup and launch to an ecommerce agency or freelancer. Once the store is up and running, you'll be fully equipped to begin selling, while having them on call for questions, changes, or maintenance. Avoid huge agencies with big fees. You need someone to setup the basic pre-programmed online store package from your ecommerce platform, with minimal to zero tweaks or customizations. An out-of-the-box, standard store configuration from a platform like Shopify is perfectly sufficient for small business needs. We also recommend hiring US-based professionals and request a project-based fee structure versus "per hour". Slow freelancers can run up hours and, subsequently, costs.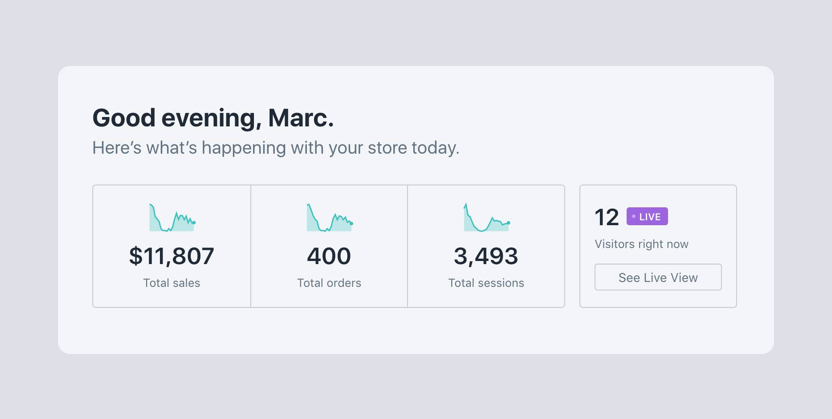 Ask colleagues in your IT, communications, and marketing departments to recommend an agency or freelancer with ecommerce expertise. Request recommendations from friends, family or even on Facebook. The popular software companies also provide lists of agencies and freelancers:
You might be able to hire your ecommerce company directly to setup and launch your online store. For example, the launch coaching package at BigCommerce costs at $499 for the Starter Package and up to $2,999 for the Enterprise Package.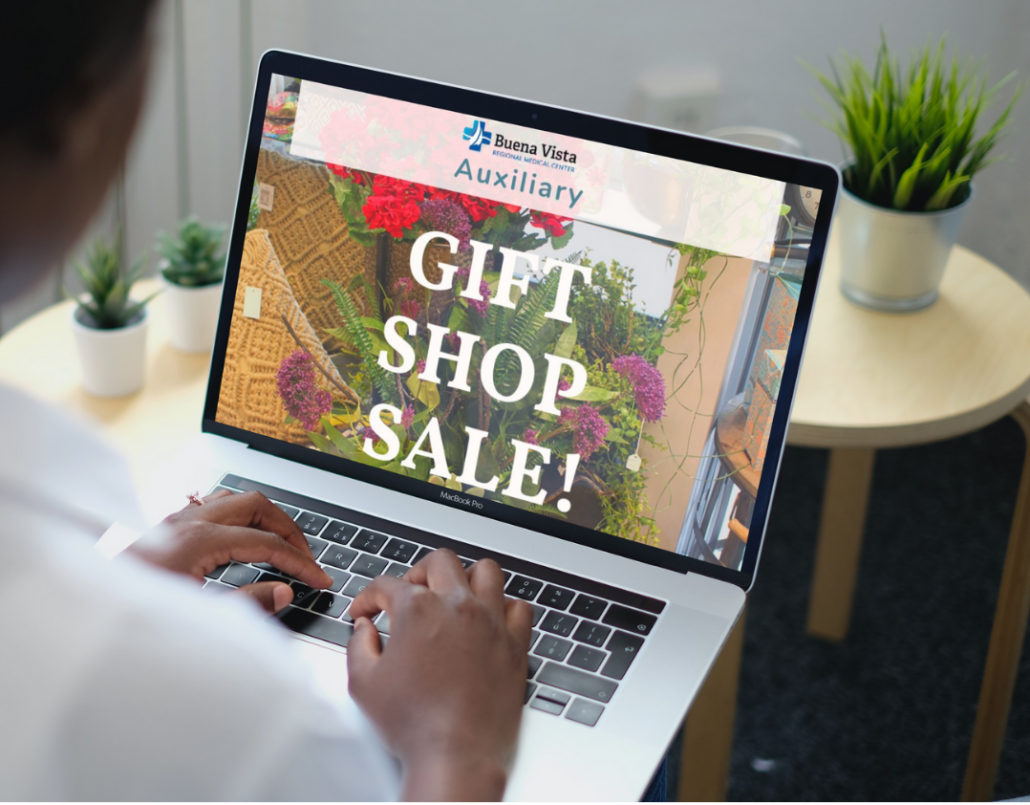 Finally, agencies like Ecomitize, Redhead Labs, and Atmosol work with you on software selection, backend setup, web design, and integrations. Ideally, look for one that is certified with the larger ecommerce companies. Note that agencies can be pricey and may not be ideal for shops on a budget. Basic Shopify Setup from Atmosol starts at $7,000. Ecomitize specializes in ecommerce websites for gift shops across a range of platforms including Shopify, Magento, WooCommerce and BigCommerce. Their basic Shopify setup is around $4000 – $5000. Ecomitize also offers Ecommerce Managed Services for ongoing support at an hourly rate $30 to help with changes or questions. It's like having an on-call ecommerce specialist.
Look for someone who's responsive and won't nickel and dime you for every little change. Whoever you hire, require a detailed outline of their deliverables, up front. You need them to simply advise, setup, and launch the online store, after which ongoing management and operations are turned over to you.
We'd love to help you launch your online store and accelerate your gift shop to the next level. Our starting rate for a basic Gift Shop Ecommerce Setup on Shopify is $3,500. Contact Nicole at Cindy Jones Associates to learn more.
🎯 TIP Setup up all your software accounts (e.g., ecommerce, hosting, domain) with your own name, email, address, login/password and credit card. Do not let the freelancer or agency use their own information. You should always be the primary account owner / administrator. Anyone needing access outside your organization can use a guest/admin login. This gives you full control and guaranteed access to these accounts. In the event of turnover or soured relations, you can remove users and readily secure your online operations.
It may be beneficial to contact your POS company for help adding an online store. They may offer this service for a fee, but again, watch the costs. Alternatively, some POS platforms have bundled ecommerce functionality. The online store module is native to the system and does not require integration with a third-party ecommerce software. For example, Square POS offers Square Online. It includes software, hosting and domain for $12/mo (Professional plan) and works with Square hardware products to provide seamless inventory integration. Lightspeed offers Lightspeed eCom, with full ecommerce functionality, bundled with their POS. Shopify POS includes both ecommerce and brick-and-mortar sale functionality for unifying in-store and online sales bundled for around $168.00 per month. Revel, Vend, Wix, Magento, and Miva POS all offer a built-in ecommerce module.
Outsourcing your online store: full and partial
Fully outsourced online store
Another option is to completely outsource your online store to an outside company where it is hosted, managed, and serviced externally in exchange for a percentage of profits. This is a viable option for all-volunteer shops or those with limited space for inventory. We are aware of only one company, Hospital Gift Shop Inc., that provides this service.
Hospital Gift Shop Inc. can customize each online shop to the specific needs of the facility, including product pricing and selection. They partner with local flower vendors to fulfill orders, plus national vendors like Edible Arrangements, Burt's Bees, Melissa & Doug and more. Shops can also bring their own inventory online, along with selections from local or other off-site vendors. Order fulfillment, returns, and exchanges are controlled by the company. Not all items are available for same-day delivery and many products are drop shipped for home delivery only. Hospital Gift Shop (hospitalgiftshop.com), is a Healthy Commerce company with more than 550 hospitals under contract.
Partially outsourced: online store with drop shipping
A hybrid, partially outsourced model utilizes a drop shipping supplier. Product is sold through your shop's online store but fulfillment is outsourced to a dropship company. This enables you to run an ecommerce store without warehousing inventory, managing fulfillment, or paying large upfront costs for stock. Instead, when you make a sale, the order is sent to the supplier, fulfilled, and shipped to your customer. You select and add the merchandise to your online store via an easy app integration. You can continue to sell your in-store inventory alongside drop ship products, as well.
As an example, Spocket has a colossal marketplace to peruse; there are literally tens of thousands of products. You can order sample products to verify quality, test speed of delivery, and take your own product photos. Spocket is compatible with Shopify and WooCommerce. Customers usually receive orders between 2-5 days. Product categories include apparel, jewelry, accessories, bath and beauty, home and garden, kids and babies, electronics, toys, gaming and computing. Products come with discounts between 30-60% off their retail pricing, which allows for a healthy profit margin. Spocket's Starter Plan is $24 per month and entitles you sell up to 25 products, unlimited number of orders, auto fulfillment, real-time order tracking, shipping tracking numbers for all shipments and more. Their Pro Plan for $49 per month ($29/month/annually) allows 250 product imports and Empire Plan for $99 per month ($79/month/annually) allows unlimited products.

Like Spocket, Oberlo helps you find and add products directly into your Shopify store that you can start selling right away. They handle inventory, packaging, and shipping the product to your customer. Other popular drop ship companies listed here include Printful and Doba. We do not recommend AliExpress or Alibaba. eComitize can setup Spocket on your ecommerce site for $500 – $1000.
The pros include expanded product offerings, less overhead and inventory, no shipping materials, tools, fees, and easy to scale or change direction. The cons: You outsource a big chunk of your customer satisfaction. If anything goes wrong with the product or shipping, the customer still blames you. Returns can be problematic. More sales means potentially more customer support.
Additional Resources
How to Create, Setup, and Launch a Profitable Online Store (Seriously) Scroll down for article ("Chapter 9")
Video: How to Start an Online Store (Watch Us Build One)
How to Start an Online Store with Shopify: A Step-by-Step Guide
Storetasker for hiring Shopify specialists who apply for your job. Similar to platforms like Upwork and Freelancer.com but fully focused on Shopify
---
What questions, solutions, or challenges do you have with an online store?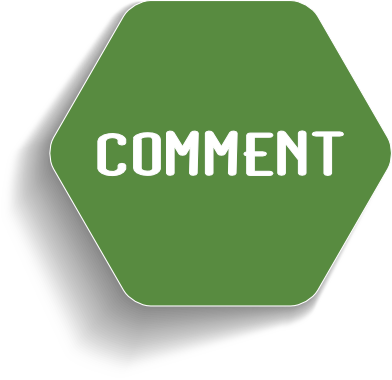 Do you have an online store? Do you want one? Let us know in the comments and we'll do our best to answer them!

Thank you!
---
How does loss occur
by Cindy Jones, Editor 💮
We have noticed a lot of theft recently. We do not have cameras surveilling our shop but we do have enough volunteer staff that are now being trained to watch for theft. They, however, say they are not volunteering to watch for thieves, but to help patients, visitors and hospital staff. We understand that, however, our shop's losses are increasing. We have signs that say, 'Shoplifters will be prosecuted" but they never are. Just my opinion but I think most of our shoplifting is from hospital employees. Any suggestions besides an expensive surveillance system. – Sarah James, Rochester, MI 5/19/21
Most loss occurs in three categories: internal theft, external theft and through errors. Here are some brief descriptions of each category:
Employee theft
Employee theft is the largest contributor to loss for most retailers, regardless of size or segment. Although some may wonder why employee theft would be the largest category of loss, hands down, every survey, study and comparison across segments has shown time and time again that those who steal from a business the most are employees.
Employee theft occurs through many different methods. From simple merchandise theft to collusion with friends or other shop employees, inventory losses by employees can easily deplete your profits (and the merchandise available for sale to customers). The point of sale (register) brings with it many other forms of employee theft. Simply removing money from the till to elaborate "conversion frauds" that include refund, void or discount thefts, point of sale theft can often cause a "double-dip effect" where you lose money and inventory simultaneously through a single incident.
Customer Shoplifting
External theft is caused by shoplifting. Although it does not cause as much loss overall compared to internal theft, shoplifting and external theft most certain causes a substantial amount of loss annually to the retail industry. Controlling external theft requires a commitment to educating your employees and volunteers on good customer service, awareness to the signs of a potential loss and how to best protect the shop and inventory against external loss.
The last major area of caused loss in the retail environment is through Errors. Often considered paperwork errors, these mistakes can contribute upwards of over 15%-20% of a retailer's annual loss. Ironically, most of the errors seen in retail are employee-caused, thereby making a retailer's employee perhaps the highest contributor to the business loss every year!
Operating Errors
Errors can occur anywhere – from checking in shipments, to ringing on the register or transferring merchandise. These errors can include the inaccurate counting of merchandise to the improper discounting or accounting of a sale or tender. Simple mistakes caused over and over again have resulted in thousands of dollars lost to a single shop.
Inventory shrinkage is the difference between what booked inventory shows should be on hand and what a physical inventory confirms is actually there. The value of missing inventory is called shrinkage. Shrinkage can be calculated as a percentage of booked inventory.
Consequences of shrinkage
Keeping an eye on shrinkage can mean the difference between profit and loss. Even "typical" shrinkage carries a significant cost. If you operate a shop on a 10 percent profit margin and you lose an item priced at $2, you will have to generate an additional $20 in sales to make up the loss.
The National Retail Federation reports that retail shrinkage—a loss of inventory due to employee theft, shoplifting, paperwork errors, or supplier fraud — is 1.41% of retail sales.
Employee theft, accounts for 43.9% of total losses.
Shoplifting accounts for approximately 35.7% of total losses.
Administrative errors accounts for 12.1% of shrinkage and pricing mistakes.
Vendor fraud accounts for 5.0% of shrinkage
Hospital gift shops are thought to have higher losses (2%+) but shops that install security cameras can reduce that figure.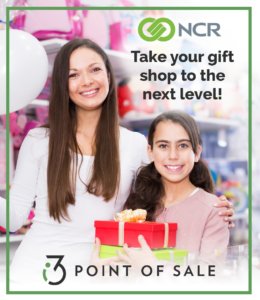 ---
SPONSOR
i3 Verticals – NCR Point of Sale Solution
A "Volunteer Friendly" NCR Point of Sale solution
for hospital gift shops. Easy to learn! Easy to use!
Payroll Deduction and Inventory Management available.
Take your gift shop to the next level!
Ask for a FREE copy of our "Hospital Gift Shops:
Tips for Success" booklet.
887-809-9980
www.i3pos.com
---
Q. Do you have an in-house floral shop?
We have an in-house floral design shop that is operated and staffed by volunteers. It is something that we love and are proud of! We are wondering how many other hospitals have an in house, on campus flower shop, and if so, what is their greatest success? We are interested in growing our operation. – Michaela Kanoski, CHI Health CUMC Bergan Mercy Hospital, Omaha, NE. 400 beds. 6/17/21
Yes. Our floral department is run by a paid staff person with more than 30yrs experience. Based on our volume and the inventory aspects, it would be challenging to run with 100% volunteers. Our greatest success is the ability to adapt to the many request we receive. In addition, we do many special request items for the hospital (events, awards, etc…) – Jeff Morris, Mercy Hospital, Cedar Rapids, IA. 6/22/21
I do not have an in-house floral shop, but use a local one to stock our flower cooler. I am wondering if anyone can share a wholesale plant company? I have thought about carrying live, potted plants in our shop to sell as an alternative to fresh cut flowers as well as to enhance the aesthetics of our shop and merchandise. – Jamie Lee Hernandez, St. Vincent Healthcare, Billings, MT, 6/21/21
We do have an in house floral shop. It is very limited on display space and storage but we manage to do well with mixed floral vases in the $30-$40 range and bud vases and smaller items under $20. We receive a lot of donated vases which helps with the cost. The hospital staff will bring in vases as they accumulate them. Occasionally I will put a reminder for customers that we are accepting them up on our whiteboard in the shop behind the cash register. – Doris Bowman, Wooster Community Hospital, Wooster, OH. 135 beds. 6/17/21
We do not have an in-house floral shop. Just don't have the space. However, we do provide very small arrangements created by volunteers for customers. Product is usually donated by local stores and florists. – Peter Waugh, Memorial Hospital, North Conway, NH. 25 beds. 6/17/21
We have a flower business come in to deliver arrangements with an agreement that we receive a 20% commission from the flower sales. This business will also maintain or take back arrangements that do not sell. – Melina Dixon, Community Healthcare System, Hobart, IN. 225 beds. 6/16/21
We do not have an in house florist. I call and order flowers from a local florist when needed. I offer 5 price points of flowers so there is a nice variety in my floral cooler. – Kim DeBord. Riverside Medical Center, Kankakee, IL. 300 beds. 6/16/21
No, a local florist stocks our cooler twice a week. – Mary, University of Michigan Hospitals, Ann Arbor, MI. 1043 beds. 6/16/21
---
What is 'Open to Buy'?
Open-To-Buy is the amount of money you have to spend on new inventory in any given period. By controlling your budget, you will be able to identify when you are "over bought" or when you need to spend more to achieve your sales plan.
A helpful strategy is to identify those vendors that ship quickly. Then you can place small orders and reorder frequently. This will keep your inventory quantities manageable and increase your stock turn. I recommend ordering a one-month supply since consumer tastes change so rapidly. Your risk will be lower. You must control your inventory rather than tie up valuable dollars if the item doesn't sell.
On the other hand, it is not good to run out of popular items. Yes, it is a delicate balancing act!
---
Merchandise mix
Does your existing merchandise need attention? It may meet some of the hospital employee's needs, but is it missing the boat with others? Work to offer a full-service mini-department store.
The hospital employees' perception of the shop's merchandise is crucial. If employees see a consistent flow of new and exciting merchandise, both seasonal and everyday, they will stop by on their breaks and lunch hours to shop. Instead of just purchasing gum, candy or a magazine, they will make significant purchases.
Work to avoid one-of-a-kind items or separate "things" (left-over bits and pieces of groups). Aim for groupings of related items that make a merchandising statement. Markdowns need to be taken in a timely way to ensure that old merchandise doesn't accumulate.
The inventory must remain fresh and up-to-date. When inventory is new and responding to customer needs and interests, it will sell. The shop must consistently have the right merchandise at the right time and for the right price. This will build customer confidence and trust. The employees will know they can find what the want and need at fair-market prices.
When new merchandise arrives, watch it closely. If it is selling fast, respond to it immediately. Reorders are the 'bread and butter' of a successful gift shop.
The most tragic three words uttered in a hospital gift shop is "Sorry, we're out." Those words say, 'Sorry, we can't handle your business.' For a busy hospital employee, this could mean their last trip to the hospital gift shop.
Merchandise that has not sold after 6-10 weeks should be put on sale. The exception to this is higher priced gift items, which may take longer to sell. Watch the dates on merchandise to ensure that merchandise doesn't sit around long.
---
GUEST CONTRIBUTOR
Clear out stale inventory: Scratch-off card promotion (DIY Tutorial)
by Kathy Cruz, Savvy Shopkeeper
January tends to be the month where retailers refresh their shops. But the pandemic really changed things over the past year, so now it's Q3 of 2021 and you might find yourself sitting on some stale inventory. You know, that merchandise that just isn't moving – you either haven't had enough foot traffic or the seasons have passed.
Over the past year many shops had their doors closed for an extended period of time, and even if you did open, foot traffic might have been low which means inventory moved much slower than usual. It's understandable under the circumstances. Don't feel like you're alone, many store owners experienced this too!
We all know that retail space is valuable real estate so it's important to keep merchandise fresh and new, especially for our loyal and regular customers who visit frequently. Under normal circumstances we often practice these traditional ways for clearing out stale inventory:
First, re-merchandise
Bundle it or offer a discount
Host an in-store blowout sale
List on an online marketplace
Take items to a consignment shop or list with an auction site
Donate it
But, sometimes it's fun to do something different. Customers appreciate "fun" too! Now that restrictions are being lifted and foot traffic is increasing again, it's time to get creative!
Hosting a scratch-off card promotion is a great way to not only be creative, but have fun with your customers AND clear out old merchandise at the same time. Everyone loves a scratch-off card! The element of surprise is just too good to pass up. Scratch-off card promotions pull on our emotions. Once you've got one in your hands it's hard to resist the curiosity to find out what's under the panel!
I created an easy DIY tutorial for store owners, so you can make these budget-friendly cards yourself. You don't have to pay a designer or a printer to accomplish this. Simply decide what your discounts or promotion will be first. For example, you can offer cards with discounts of 5%, 10%, and 15% off. But you can also have two big winners at 25% off. Or maybe one or two lucky winners receive a free basket of items! You can make these decisions based on the stock you have and how much you want to push out of the store. Click HERE to follow the tutorial.
The whole experience of playing a scratch card is a positive one – especially if you set your customer up to win no matter which card they grab! I have two membership communities filled with store owners who have used the scratch-off card promotion and often tell me how successful their store event was because of it and equally important, how much their customers loved it. I want to see you succeed and this means keeping your store filled with fresh merchandise. Getting a cash injection from a scratch-off card promotion can give you just the budget you need to buy new products for your gift shop.
Kathy Cruz, co-founded The Salvaged Boutique, a home décor boutique. in 2013 with her sister. The endeavor started with a DIY blog, a few social media accounts, and a little determination. It only took Kathy and her sister 18 months of running their online business to realize they wanted to do something more with it and opened their brick and mortar location in Lakewood, Ohio. Kathy watched her passion grow from a fun blog and hobby with her sister on the side of her full-time job to a profitable brick and mortar home decor store. During this time, she saw the need for an online resource where retail business owners could find community and education. So she took it upon herself to create Savvy Shopkeeper, a podcast and services for micro-independent retailers. From full time job to full time entrepreneur, Kathy now helps hundreds of retailers work less and profit more, while running a store herself.
---
Q. What is your protocol for reinstating volunteers?
Our gift shop is currently closed and will be opening in August. What is the protocol after COVID-19 to follow for reinstating the volunteers? Do they have to show their vaccine card? What other steps are necessary? – John Klos, Gift Shop Manager, Volunteer Services. Saint Francis Health System, Tulsa OK. 6/12/21
Since ours were out over a year, I had to re-orient them all. It was too many at once, so instead of putting this on HR, I booked a conference room and offered 3 sessions and lead orientation for them. It took about an hour and a half to get through the Joint Commission requirements. We are not requiring the COVID-19 vaccine, but if they have it we put it on file in the Health Office. – Ali McCrary, Volunteer Services, Gift Shop and Auxiliary Manager at Good Samaritan Hospital in Vincennes, IN. 6/25/21
Our volunteers are being phased in: first gift shop volunteers, escorts then OR Waiting room volunteers. Each group attends a very short meeting where COVID protocols for their role is described, infection prevention reviewed and any changes in their role due to COVID. – Ann Bergmann, Volunteer Coordinator, Cumberland Healthcare, Cumberland, WI, 25 beds. 6/22/21
We have a "re-orientation" our volunteers have to attend as well as provide proof of vaccination. The training includes new sanitizing protocols, changes made to procedures due to COVID-19, etc. – Christie Delbridge 6/22/21
At St. Vincent Healthcare our volunteers must be vaccinated, sign a waiver and wear hospital issued mask during their volunteer shift, of course this is in addition to all other records and training/ signature requirements as well. A copy of their COVID vaccination records is not required, nor do we add a photocopy to their records, I guess you would call it the honor system? – Jamie Lee Hernandez, St. Vincent Healthcare, Billings, MT, 6/21/21
All volunteers are required to be fully vaccinated prior to their return. Possible phased in return beginning in July. – Peter Waugh, Memorial Hospital, North Conway, NH. 25 beds. 6/17/21
Our volunteers are not required to have the vaccine. I do ask for a copy of their card in case the hospital requires tracking. Most do not mind. Before they return I conduct an annual review with them and re-introduce them to the area. Many returning volunteers did not need retraining but if there were significant changes I did arrange for someone to be with the returning volunteer. – Melina Dixon, Community Healthcare System, Hobart, IN. 225 beds. 6/16/21
Our volunteers are not required to have the vaccine, however, they are encouraged to have it. Our hospital is still mask on so that helps but our Volunteer Services Department works with volunteers and encourages everyone to be vaccinated. To my knowledge, no one has refused. I reopened a year ago to reduced hours so that helps in bringing back volunteers. For the most part, everyone was very excited to come back, I had a few that declined returning. I changed the shifts due to the hours and it seems to be flowing nicely. – Kim DeBord. Riverside Medical Center, Kankakee, IL. 300 beds. 6/16/21
We opened our Gift Shop doors May 1, 2021. We also have reduced hours. 10:00-2:00 Monday through Friday. We still only allow one visitor per patient. We highly encouraged the vaccine. We also have a COVID-19 Information sheet with a quiz that must be reviewed and signed prior to returning. We have about 2/3 of our volunteers come back so far. – Catherine Taschler, MMC-Weston, Weston, WI. 90 beds. 6/22/21
Volunteers started back in April. We had to write a plan for our protocols – that plan had to be reviewed and approved at higher levels in the organization. (Note: not all volunteers are back – only selected areas, including ours.) We are restricted as to the number of volunteers we can have – and the number of cashiers – based on current occupancy limits and social distancing. We also have the additional role of a door attendant. COVID vaccines are not required at this time, but PPE – and strict sanitation and disinfecting – are required.When entering the hospital, volunteers have to follow the same hospital requirements as an guest entering the hospital – be it questionnaires, masks, etc. – Mary, University of Michigan Hospitals, Ann Arbor, MI. 1043 beds. 6/16/21
---
💮
CALENDAR

💮

GIFT MARKETS
Updated July 15. **Always double-check show dates for changes.
Jul 27-29, 2021
Faire Summer Market
VIRTUAL EVENT
Aug 3-5, 2021
August Atlanta Apparel

Aug 5-11, 2021
NY NOW Digital Market Week
VIRTUAL EVENT
Aug 7–10, 2021
International Home + Housewares Show, Chicago, IL
Aug 8-11, 2021
NY NOW Market (Summer) Jacob Javits Center, NY
RESCHEDULED for
Aug 22-26, 2021
Las Vegas Market (Summer)
Jul 25-29, 2021
Aug 24-27, 2021
Dallas Apparel & Accessories Market (Summer)
Sep 22-24, 2021
Dallas Total Home & Gift Market
Oct 5-6, 2021
Seattle Mart Fall Buying Event
Oct 13-15, 2021
October Atlanta Apparel Market
Oct 26-28, 2021
Atlanta Fall Cash & Carry
Oct 26-29, 2021
Dallas Apparel & Accessories Market
Nov 1-3, 2021
Ocean City Resort Gift Expo, Ocean City, MD
Dec 5-8, 2021
Grand Strand Gift & Resort Merchandise Show, Myrtle Beach, SC
Visit Gift Shop Mag Trade Show Calendar or Smart Retailer TradeShow Calendar for smaller local/regional shows.
---
SPONSOR
snoozies!® Face Coverings
snoozies!® three-layer cloth washable face coverings, are selling at a rapid clip in hospital stores around the country!
– Includes four filters
– Adult and children sizes/patterns
– Washable and reusable
– Comes with replacement filters
– Adjustable elastic ear-loop bands
– Flexible metal bridge for snug fit
– Over 20 print and solid designs
View our Face Covering Catalog or at snoozies.com!
252-650-7000
www.snoozies.com
---
JUNE 2021 NEWSLETTER: ISSUE #618
Check out last month's articles, surveys, and discussions.
PART 3. Creating an online store:
Branding and design
Navigation and menus
Product images and how to photograph
Shopping cart, check out, payment
Delivery, shipping, returns, exchanges
Don't reinvent the wheel!
Q. What is your protocol for reinstating volunteers?
Tips for attending AmericasMart Atlanta Market
Q. Do you have an in-house floral shop?
Featured: Twig Gift Shop
Job Openings
Q. Scrub hat vendor?
Calendar: Gift Markets and Regional Conferences
PLANT VENDOR
Is there a wholesale plant vendor you use to stock your gift shop? – Jamie Lee Hernandez, St. Vincent Healthcare, Billings, MT, 5/19/21
We have a flower business come in to deliver arrangements with an agreement that we receive a 20% commission from the flower sales. This business will also maintain or take back arrangements that do not sell. – Melina Dixon, Community Healthcare System, Hobart, IN. 225 beds. 6/16/21
Not sure what kind of plants you're looking for, but a few years ago we ordered succulents wholesale from this nursery in Florida, Morning Dew Tropical Plants, for a succulent bar. They were great to work with and plants arrived in fantastic shape. Morning Dew Tropical Plants morningdewtropical.com – Shea Fowler, Unity Point
---
CUSTOMER REWARD/LOYALTY PROGRAM
We are interested in starting a customer reward/loyalty program. Requesting any advice on a system that has worked well in your hospital gift shop. – Stephanie Byrom, SJRMC Gift Market, Farmington, NM 194 beds. 5/17/12
We have a punch card that I got through Vista Print. For every $5.00 spent they get a punch. It takes $100.00 to fill. Once full, they get 30% off 1 items. It works well and the employees love it. As we require a minimum of $5.00 purchase to use payroll deduct, this is another encouragement to spend at least that amount. – Ginger Taylor, Gift Shop Manager, Volunteer Services, Springfield, MO. 6/22/21
We do punch cards for every 5$ spent they get a punch, after the card is full, 9 punches, they get 10% off one item with that card. – Ann Payne. 6/17/21
We currently have a customer loyalty program that was easy to implement through our POS (VEND). Customers are able to provide their contact information which automatically enrolls them in the loyalty program. This has been a great bonus for return customers (mainly staff) as we do not offer employee discounts. – Shellee Laubersheimer, Stanford Health Care Gift Shop, CA. 2300 beds. 6/16/21
We currently utilize MM Hayes Quickcharge POS. They have a built in Loyalty system that has several options and customizations. – Shea Fowler, Unity Point. 6/16/21
---
ONLINE STORE
First of all, thank you for deep diving into this subject. I wanted to know if having a POS is imperative to having an online presence? Is there a work around? Currently we do not have a POS, but we would love to explore the online possibility. Thank you. – Jamie Lee Hernandez, 5/20/21
A POS is not required to have an online store. You can sell, process payment, and fulfill orders entirely through your eCommerce software. You'll need to coordinate your in-store with online sales, plus financials, and inventory. – Nicole, Cindy Jones Assoc
Cindy, this is absolutely the best newsletter that you have published. I will use as a reference over and over. We too realized that we were fortunate to have an online shop. We continue to update it as part of our hospital website. The big website will be new and fresher soon. We have been waiting a long time for this. Our on line business continues to grow even as we have opened our gift shop. We will send in our good news for you to publish. Have a great weekend – Kathryn, Carousel Gift Shop, Driscoll Childrens Hospital, Corpus Christi, TX. 191 bed. 4/19/21
Congratulations on launching your online shop. It is terrific. The landing page image with the teddy bear is really effective. Did you set up and launch it yourself? What software are you using? Several managers are wondering how to coordinate online with in-shop inventory. Are you having the same issue? – Nicole, Cindy Jones Assoc
Our gift shop is part of the hospital website. We are continuing to upgrade our part, as well as, the hospital having a new site. We do struggle with the inventory—as we are on Arba systems. We continue to keep up with inventory the old fashioned way, counting each week. We do keep the inventory separate from the shop back stock. Hope this part helps. – Kathryn, Carousel Gift Shop, Driscoll Children's Hospital, Corpus Christi, TX. 191 bed. 4/19/21
We do not have a website but will be building one this summer. My question is, I do not want to offer delivery beyond our campus (no shipping). Anyone had success doing this? – Kevin Shaw, Methodist Hospital Gift Shop, St Louis Park, MN. 4/16/21
Yes! Our sole purpose of an online store is for Patient Delivery Only and our opening welcome message on the site reads: Through our shop's site, you may order gifts for delivery to patients staying at our hospitals". We advertise "pre made bundles" to simplify options. We have a binder kept at the register that lists all of our online gift bundles and what items are needed to fulfill the order so that all staff members can work on gift building. We recently added phone chargers as an option online as we get a lot of phone calls from customers looking to send a charger to a patient. Well now they can order that charger online as an "add-on" item!
For inventory purposes, we ring up each item at the point of sale and use "eHit" as our mode of tender; it's an arbitrary tender that has its own line on our reports so that these sales are not getting mixed into credit card or cash sales. – Meggen Heuss, University of Wisconsin Hospital and Clinics, Madison, WI. 500 bed. 4/21/21
Congratulations on launching your online shops!  – Nicole, Cindy Jones Assoc
We do not yet have an online store however, this information is quite timely in that I am just beginning to explore one. I look forward to the next parts of the series as I am sure there are so many parts and pieces to consider. Without question, I believe it would be worth it, but getting it up and running and having manpower to keeping it going may prove to be more difficult. The shipping pieces is something that really worries me… Thank you all for your time to compile this information, it is appreciated. – Jamie Lee Hernandes 4/16/21
Remember, you don't have to offer shipping. You can limit your fulfillment options to only those you feel are feasible: Patient Room Delivery, Office Delivery, In Store Pickup and, Lobby Pickup, Curbside Pickup. Phase in additional options, like shipping, later on when ready or not at all. We'll discuss fulfillment methods in Part III. – Nicole, Cindy Jones Assoc
I am so interested to hear what others are doing, the pro's and the con's to having an online store. Who are you targeting? What merchandise will you sell? Where will the merchandise be stored? Delivery, mail out, curbside pick up etc. Who will manage it? Who will manage it when you are on vacation, nights and weekends etc. – Jamie Lee Hernandes 4/16/21
I'm not 100% sure so maybe Cindy could help us, but someone told me that if you are not for profit that you have to be very careful with online shopping because it could forfeit your nonprofit status. Cindy, can you help? Is this true? – Ali McCrary, Good Samaritan, Vincennes, IN. 232 beds. 2/16/21
FROM CINDY
It is a myth that 501(c)(3) nonprofit organizations can't make a profit. Most hospitals and their subsequent gift shops are for profit. They charge sales tax and operate as a business. The shops then donate all their profits to the hospital for patient benefit and equipment. Look for our upcoming article on how to start an online store. We've found some terrific online gift shops and currently interviewing their managers to share with our readers. In the meantime, here is a helpful article on launching an on-line store Overcome Common Problems Launching a Hospital Gift Store Website  2/17/21
We are a volunteer only hospital gift shop. No visitors in almost a year. We we closed for 7 months and now are only open in the afternoons. We've been having a 30% off sale and the store is still full! An online shop would be great but it would fall on one person to create it and manage and would be a full time job.  – Martha Burke, Rome Hospital, Rome, NY. 130 beds. 2/9/21
---
PROMOTIONS
---
---
SPONSOR
BOOGIE TOES – AWARD WINNING BABY RATTLE SOCKS
The cutest baby socks on the planet are perfect for 3 early stages of baby's development.
– Adorable rattle socks with plush toys.
– Rattling sound stimulates hand-eye-ear coordination.
– Busy moms can keep a tab on adventuring crawlers.
– Eco-friendly anti-slip sole for early walkers and runners.
– More than 80 styles to choose from!
844-548-3684
office@pieroliventi.com
SPECIAL DISCOUNTS for Cindy's Newsletter readers:
www.pieroliventi.com/cindy-gift-shops (Pswrd: cindy2021)
---
SPONSOR
Hand-crafted, All Natural,
Southwestern Style Gourmet Salsa
Assortment of 25 Delicious Flavors
Mild, Medium, Hot, X-Hot
Sweet, Savory, and Smooth
For more information contact us at:
mike@josemadridsalsa.com
Phone: 740-521-4304
Samples available on request
---
SPONSOR
BRAVEHOODS
More than just a hoodie…
These inspirational shirts make great gifts for anyone needing a smile. For each shirt sold, one is donated to a kiddo fighting cancer. Sizing: 6 mo – 4XL
As an incentive, we are happy to donate the amount purchased to your pediatric oncology department.
Featured in Gift Shop and Wired Magazines
---
SPONSOR
MY GARDEN OF FLOWERS
Miracles in the Neonatal Intensive Care Unit
This award-winning beautifully illustrated book, My Garden of Flowers: Miracles in the Neonatal Intensive Care Unit, by Dr. Manjeet Kaur is perfect for the hospital gift shop!
This invaluable resource for worried families gives parents knowledge and reassurance that their critically ill infants will typically grow to adulthood and lead normal, healthy lives.
https://www.cindyjonesassociates.com/wp-content/uploads/2021/07/Grace-Hospital-Gift-Shop-Winnipeg-scaled.jpg
1536
2560
C Jones
https://www.cindyjonesassociates.com/wp-content/uploads/2021/05/CJA_coral_400x106.png
C Jones
2021-07-15 12:00:00
2022-04-27 16:10:07
Cindy's Newsletter for Gift Shop Managers | July 15, 2021 💮