Cindy's Newsletter for Gift Shop Managers | June 15, 2021 💮
CINDY'S NEWSLETTER
for
Gift Shop Managers
Cindy's Newsletter for Gift Shop Managers delivers practical, ready-to-implement content to gift shop managers, retailers, and volunteers across the country. We help our readership of over 3,000 retailers optimize shop operations, grow revenue, and connect with one another. The newsletter is published monthly and free since 2001.
Have you paid your dues this quarter?
The value and richness of this newsletter comes from your participation. Do your part by submitting two comments per quarter, at minimum. Reply to reader's questions listed throughout the newsletter (in green) or simply share what is working or isn't working in your shop, a great selling product, a helpful website or resource, an operating question, your biggest challenge right now, a terrific vendor you've come across recently, tips on managing volunteers, or tips on managing yourself!
LEAVE A COMMENT! Click the green comment tags

throughout the newsletter, enter it in the comment section, or send to cindy@cindyjonesassociates.com.
---
JUNE 15, 2021
---
---
Providence Park League Gift Shop ramps up for opening!
Providence Park League Gift Shop has been in business since 2008 and is owned and operated by the volunteers of Ascension Providence Hospital (264 beds) in Novi, MI. The shop is about 500 square feet, sits in the main lobby of the hospital and managed by Brenda Deneau. Over the years, it has supported the hospital with over $1 million dollars in donations. Volunteers have been at the center of this business since the beginning.
The shop was shuttered on March 13, 2020 and slowly reopened its doors on a part-time basis in July 2020. For the past year, sales have been minimal as the shop was only open to hospital associates during the pandemic. Volunteers are not yet on campus but they are anxious to return. As the pandemic winds down, people are making doctors appointments that have been put off for a year and that is producing some walk in traffic. According to shop manager, Brenda Deneau, "These folks are shopping!" While outsiders cannot yet come in the shop, they take phone orders and drive ups.
For the past few weeks, they have been ramping things up to get ready for shoppers!
– Created a 'Patient Shopping Coupon' to include in hospital room folders.
– Hired two full-time associates (both with great retail acumen).
– Expanded hours to 8am – 8pm and added weekend hours.
– Created a Facebook page called The Gift Shop Associates. Check out the video tour and other terrific product videos.
– Created a QR code for shoppers to access information while in the shop.
– Launched into the gift basket business as well! What started as an idea has now turned into a full-on niche business. Lisa Dunbar, shop coordinator, is now the master of curated gift baskets for the shop.
Special thanks to Brenda Deneau for contributing the content for this story!
---
SPONSOR
Quickcharge POS provides all of the point of sale features
you need in an easy-to-use solution with automated
payroll deduction capabilities, contactless payment,
and reliable customer support!

Transitioning from your current POS system
is fast, easy, and affordable.
800-348-5545
www.mmhayes.com/giftshopPOS
---
Creating an Online Store | Part 3: Design, content, images, policies
by Nicole Stanbridge / Cindy Jones Assoc / June 15, 2021
This is the third of our four-part series on setting up and launching and online store for your gift shop. In Part 1: Value, considerations, consumer demand of the series we looked at online consumer behavior, current demand, pre-launch planning, as well as the pros and cons of an online store. Part 2: Costs, getting started, software selection and integrations examined startup and operating costs, technical requirements, selecting an eCommerce platform, and system integrations. Here, in Part 3: Design, Content, Images, Policies we will look at designing and setting up the online store's navigation (menus), product images, as well as policies for delivery, shipping, returns, and exchanges. Part 4 will explore options for shops that don't have the time, resources or staff to launch an online shop.
We interviewed four shops with successful online stores for this article. We encourage you to visit them!
Stanford Health Care Gift Shop
Stanford Hospital, Stanford, CA
Shellee Laubersheimer, Operations Manager
Mamta Kaur, Manager, Retail Program
Website: shcgiftshop.com
Hospital referring page
eCommerce: BigCommerce / POS: Vend

Heart Strings Gift Shop
Princeton Community Hospital, Princeton, WV
Lauren Crews, Manager and Owner
Website: shopheartstrings.com
eCommerce: Shopify / POS: Square
St. Luke's Floral & Gifts
UnityPoint Health St Luke's Hospital, Cedar Rapids, IA
Noelle Boardman, Gift Shop Coordinator
Website: unitypoint.org/cedarrapids/gift-shop-home.aspx
Hospital referring page
eCommerce: Hospital's software / POS: Counterpoint

Sprout Gift Co.
Jim Pattison Children's Hospital, Saskatoon, Canada
Shauna Morgan, Gift Shop Manager
Website: sproutgiftco.ca
eCommerce: WooCommerce / POS: Square
A sincere thank you to all the managers we interviewed!
Other notable online shops:
White Rose Gift Shop, Mackenzie Richmond Hill Hospital (powered by Shopify)
Cedars-Sinai Helping Hand Gift Shop (powered by Shopify)
Strong Memorial Hospital Gift Shop (powered by NitroSell)
Wild Rose Gift Shop, Univ of Iowa Hospitals (powered by Magento)
Scarlet Ribbon Gift Shop, Ohio State Univ Hospitals
Methodist Hospital Gift Shop  (powered by Shopify)
Mercy Gift Shop, Ascension Via Christi Hospital (powered by Wix)
Branding and design
We've learned how an online store essentially adds another shop entrance to your business, albeit digital. It goes without saying that your website needs to look professional. Make no mistake, an amateur-looking website will drive away customers. Esthetics, layout, grammar, colors, and images all matter. Luckily, anyone can create a professional site using the free templates provided by your eCommerce platform or, if budget allows, hire a web designer. Do not use low-quality, amateur photos. Avoid graphics all together unless you feel confident selecting well-designed, brand related ones. You can find free professional-grade photos on Vecteezy, Pexel, Freepik and Stocksy. Use the search function and filter for "Free License".
During setup, you'll be prompted to set the website colors, logo and possibly fonts. Duplicate your hospital's branding. Their name and brand recognition is already established. Build on that. Visitors should move between your webstore and the hospital's website with a sense of familiarity and continuity. Contact the marketing department for help with branding elements.
In some cases, you may decide to create a unique brand for your online store. We generally don't recommend this path for marketing reasons, but one of the most successful shops we found is independently branded. Sprout Gift Shop is an outstanding shop and has its own brand with distinct colors, logo and design. In contrast, Stanford Health Care Gift Shop adopted the university branding, but still presents a perfectly nice page. Clearly there is no single path to success, though one will require more work.
Navigation and menus

Navigation and menus for online webstores have two primary goals:  1) help customers find products; and 2) help customers discover products they didn't know they wanted (e.g., add-ons, upsell). There are other purposes, such as providing policy and store info, but driving sales is primary. Follow a few simple rules for your site's navigation:
Match top-level menus to your shop categories/departments
Model the navigation menus used by other shops in this article
Don't get catchy when labeling menus. Use commonly used terminology.
Use short, succinct and logical labels for menus (e.g., use "Contact" instead of "Phone Number, Email, Hours")
Utilize shop staff, friends, and family to test your site navigation. Lauren Crews from Heart Strings Gift Shop needed to restructure her site's navigation after learning that shoppers were having trouble locating items. She conducted an informal survey asking family and friends, of all ages and technical know-how, to test her site. She also placed herself in the shopper's shoes and role-played different search and browse scenarios. In addition to good site navigation, your webstore should have a robust "Search" function, backed by detailed product descriptions to power the search.
Your online store should contain the following pages, at minimum:
Shop   |   About   |   Contact   |   Shipping & Delivery   |   Returns   |   FAQ
Here are a few examples of good top-level site navigation:
---
---

Product images
Poor quality images can drive away sales just the same as cluttered shelves, dusty merchandise, or disorganized displays. Luckily, you can take great website-worthy images using your smartphone. Recruit a photo-savvy staff or volunteer to help or request merchandise images from the vendor. Among the shop managers interviewed, most either photographed merchandise themselves or pulled images from vendor websites and catalogs.
🎯 TIP: Product Descriptions
Don't reinvent the wheel
writing product descriptions.
Cut n' paste (copy) them from the
vendor's website or catalog.
Lauren Crews, Heart Strings Gift Shop, uses asks vendors for their catalog images in a .zip file, but noted that these images aren't always relatable or realistic. She prefers lifestyle images (any image depicting people in a life-related activity) because shoppers can relate to them. Lauren also suggested showing the store in the background to convey the product message being "in store now".
🎯 TIP   Asks medical staff to model items and include a short bio. This is highly relatable to your customers. Or, have your shop volunteers and staff model.
Noelle Boardman from St Luke's Hospital in Cedar Rapid photographs merchandise with her cell phone or pulls them from the vendor. She learned how to take professional photos and create a DIY photo box by watching YouTube videos. Her tips were to place lighting directly behind the camera to avoid shadows and, also, make sure all images are the same size for uniformity. We'll show you how to take product photos using a smartphone below.
To edit your photos, managers Shellee Laubersheimer and Mamta Kaur at Stanford Health Care Gift Shop highly recommended Canva. They find Canva to be essential. It is easy and intuitive, has lots of plug-n-play uses, and great for removing photo backgrounds. Canva makes it easy to edit photos, add your logo or other graphics to images, design flyers, create social media posts, and develop a brand profile. We recommend adding it to your box of tools, as well. Their tips were to use colored backdrops for white or light items, invest in a $50 photo box, and to recognize that quality photos will set your store's credibility.
Here are some great merchandise photos, even for difficult to photograph items like scarves and books.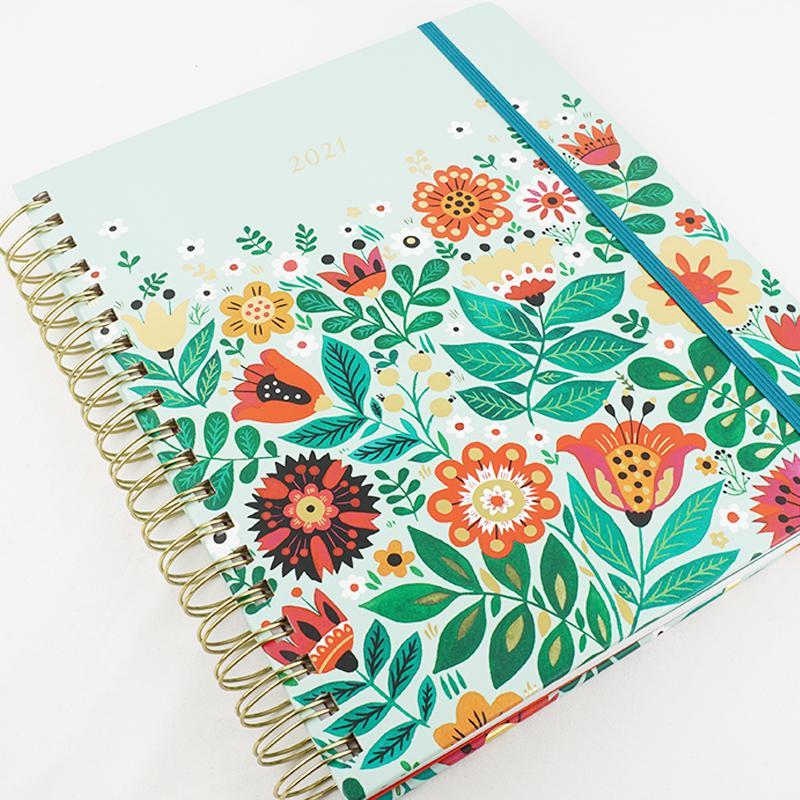 How do you photograph sundries? Remove the background using Canva or photograph them in a lightbox. Here are sites with good examples: Personal Care Products Patient Necessities / Sundries Men's Toiletries Kit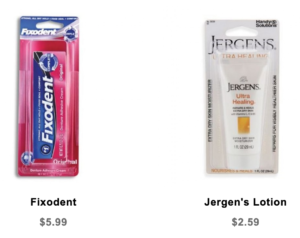 How to photograph merchandise with a smartphone
Always shoot in HDR and the flash turned off. Turn "Live" mode off on iPhones. Set size to Portrait mode (or Square) and telephoto lens on newer iPhones. Don't place item too far away. Fill the frame with your subject and balance content.
Exposure and Focus. Learn how to set exposure and focus. Tap the screen lightly and an exposure indicator will appear. Tap different areas of the screen to see how exposure adjusts. Experiment to find the best exposure. To tell the camera where to focus, hold finger on screen a few seconds until "AE/AF Lock" appears. Freeze focus on the item and background will blur. Experiment by placing an item directly in front of you and locking focus.
Alignment. Always shoot items straight on. Kneel or position the phone on same level or plane as the item. Don't tilt, tip or angle phone. Hold it perfectly horizontal. Align the grid lines (under Settings > Camera) on the screen to any horizontal or vertical lines in your shot.
Lighting. Purchase a photo studio box ($20-60) or make your own. Turn off all other lights when using a photo box to reduce shadows.
If you don't have a studio box, shoot a bright area with natural light, like an atrium. Avoid florescent lighting and background light sources like windows or light bulbs. Time the shoot when light is even and natural. Avoid hard direct sunlight, shadows, or bright washed-out areas, adjusting exposure as needed.
Photo Editing. In addition to a web-based editor like Canva, you can also edit photos directly on your phone with the apps Snapseed (free) or Touch Retouch ($2.99). Both are simple and full of functionality.
Shooting items in shop. Shoot items in the shop using Portrait mode. This automatically blurs the background making the focused subject matter have the appearance of more depth. Tap the Focus icon in the upper right corner and use the slider to adjust the amount of background blur. After you shoot, use the slider in Edit.
🎯 TIP Keep your store's homepage updated with seasonal merchandise. But, be sure customers can find non-holiday merchandise quickly using your robust search function and site navigation. Stanford Health Care Gift Shop does a terrific job rotating product on the homepage to match upcoming holidays.
Shopping cart, check out, payment
The check-out process should be a quick, user-friendly experience to reduce cart abandonment and avoid problems. Be sure users can easily add products to their cart and include all the information they need. Include as much detail as possible, up front. If same-day delivery has a 2:00pm deadline, show it at every step possible. Include delivery and shipping policies in the check-out screen plus a link to the policy page on your site.
A good eCommerce software will come with a wide array of payment methods (e.g., Shopify includes PayPal, major credit cards, Google Pay, Apple Pay, Stripe). You'll also want to accommodate payroll deduction, if possible. This will likely require a customization by your eCommerce software, in coordination with your institution. We'll explore payroll deduction this and other challenges in the last part of this article.
Delivery, shipping, returns, exchanges
Determine what fulfillment methods you can reasonably and successfully offer. Following the mantra that options drive sales, the more the better: delivery in lobby, delivery in office, delivery in patient room, in-store pickup, curbside pickup, store-front pickup, shipping.
If you face staff or time constraints, take a phased approach with your fulfillment option. Start with a few of the easiest ones like in store pickup, lobby pickup, and curbside pickup. Once these have been in place for a few month, you've worked out the kinks and have a nice process, add addition options like patient rooms or offices and workstation delivery. Next offer shipping. It has the largest reach, but also requires the most resources and time. You may also find it's just not feasible.
Promote all your fulfillment options on the homepage, across social media, in ads, flyers, and other marketing avenues.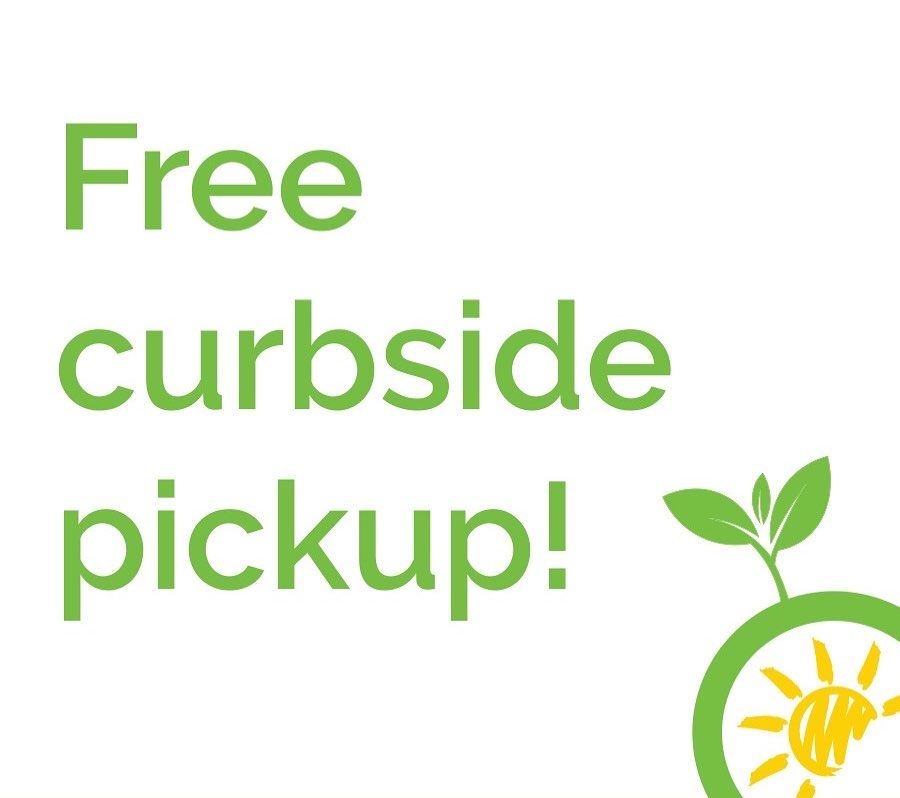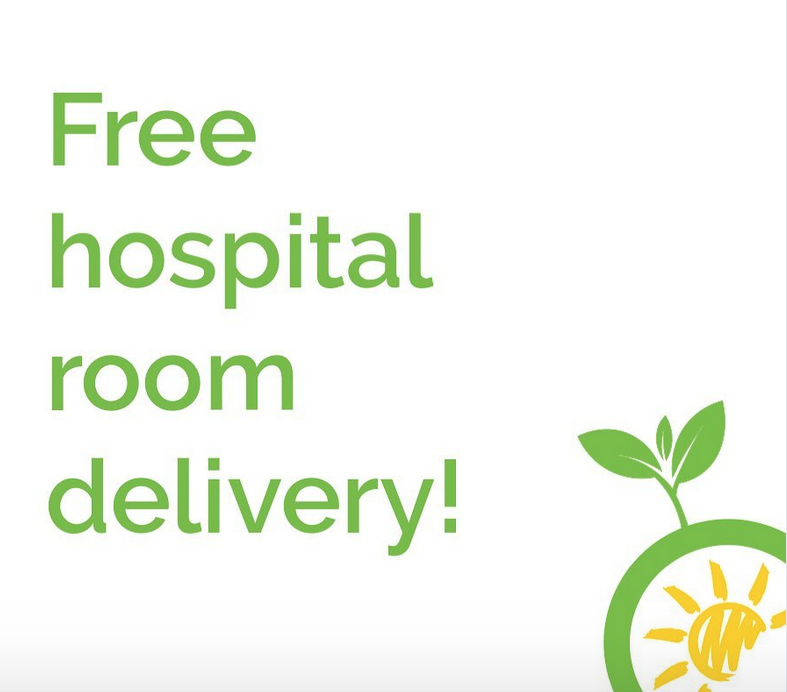 State deadlines and requirements for fulfillment options clearly, along with other online policies like returns and exchanges. Here are several examples to take from: Sprout Gift Co FAQ; White Rose Gift Shop Shipping/Delivery, Stanford Health Care Gift Shop FAQ, Ohio State Univ Gift Shop Shipping/Returns, Cedars-Sinai FAQ
Use bold text, popups and repetition on any restrictions to avoid any confusion such as, "Flowers are not permitted in ICU, CCU or the NICU patient rooms." Set the phone number field as required on all orders so you can contact the customer if there are any problems.
Remember that hospital gift shops have one major advantage over Amazon and other online retailers: easy returns and exchanges. It's a pain to package, label, and drive to the post office. In your case, staff don't even need to leave the building for returns. Use this to your advantage and make it a selling point. Promote these and other conveniences across social media, email, and other marketing communications.
Don't reinvent the wheel!
Launching an online store is no small task, but it is doable especially when you don't try to reinvent the wheel. Visit, study, and copy the shops mentioned in this article. What webpages do they include? What content is on their homepage? Who has the best navigation? What software are they using? If you're unsure what to include in your Return Policy, pull text from other shops and edit accordingly. Bookmark two or three favorite shops as models and consistently refer back to them when making determinations for your own site.
Next month, Part 4 will address common challenges, obstacles, and explore outsourcing alternatives when an online shop is impractical due to staffing, time constraints or resources.
Do you have an online store? What has been your experience?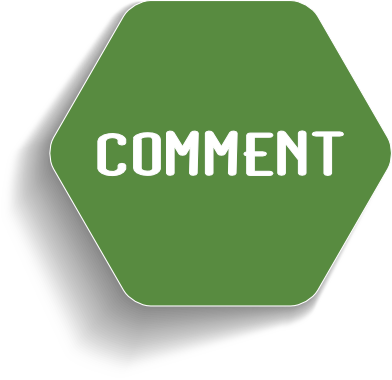 Do you have questions about the online store topics discussed here this month? Let us know in the comments and we'll do our best to answer them!

Thank you!
---
Tips for attending AmericasMart Atlanta Market
"If you have a trusted business partner, divide and conquer. The market is huge, and you'll need a detailed plan of action to accomplish your goals. Also, download the market app on your phone to make it easier."
"Bring a trusted friend or co-worker. Your first trip to AmericasMart can be overwhelming. Your buying partner can help with notes, lists, etc."
"Book early. The cheapest and the best deals are through the AmericasMart site onPeak https://www.americasmart.com/travel/hotel-reservations. Never stay south toward the airport or at the airport and plan to take the MARTA. It's not safe unless you are always in a large group. Find your rep in each showroom. Using them doesn't cost you more. They can also tell you what sells best in your area and who else close by may have that product."
"Avoid driving in Atlanta if possible. The shuttle service to and from the Mart is a great perk as well. Uber costs less than a taxi. It's important to book way ahead for the best rates."
"Plan your lunch early or late due to the long lines. Keep water and snacks with you. Eating dinner is a challenge due to long waits, so eat early rather than later. The shuttle buses are amazing but watch their operating times."
"However long you think you want to be at AmericasMart, add on one day or even two. You'll be happy you did once you return back to your store."
"Have a focus and a plan. Save one day to source new products and vendors. Download the Mart App to your phone. Pack a couple of snacks."
"Pre-shop showrooms prior to placing orders. It's the key to building complete statements between multiple vendors. Preselecting what you want also makes it much easier for both you and your sales rep when you return to place your order."
"Have a rolling bag to put catalogs, handouts, and a bottle of water in. Wear comfortable clothes and sneakers. This is not a fashion show; it is a test of endurance."
SOURCE: SmartRetailer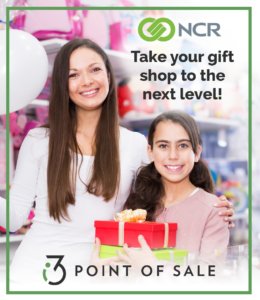 ---
SPONSOR
i3 Verticals – NCR Point of Sale Solution
A "Volunteer Friendly" NCR Point of Sale solution
for hospital gift shops. Easy to learn! Easy to use!
Payroll Deduction and Inventory Management available.
Take your gift shop to the next level!
Ask for a FREE copy of our "Hospital Gift Shops:
Tips for Success" booklet.
887-809-9980
www.i3pos.com
---
Q. Do you have an in-house floral shop?
We have an in-house floral design shop that is operated and staffed by volunteers. It is something that we love and are proud of! We are wondering how many other hospitals have an in house, on campus flower shop, and if so, what is their greatest success? We are interested in growing our operation. – Michaela Kanoski, CHI Health CUMC Bergan Mercy Hospital, Omaha, NE. 400 beds. 6/17/21
Do you have an in-house floral shop and what is successful?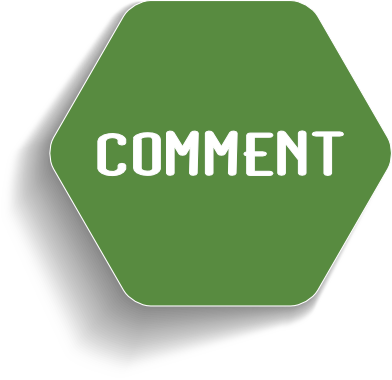 We need to hear from you! Don't just take; give back. Do your part and leave a comment here or enter it at the bottom of the newsletter.

Thank you!
---
Featured: Twig Gift Shop
Rochester General Hospital in Rochester, NY (528 beds) closed the Twig Gift Shop for 14 months during the pandemic. In May, they reopened and celebrated its brand new location inside the hospital's latest addition, the Sands-Constellation Center for Critical Care.
Next year, the shop will celebrate its 75th year of providing retail therapy in the hospital! Since its opening in 1947, the gift shop has been run by volunteers of the Rochester General Hospital Association. In those early years, they sold items hand-made by the volunteers. Now, they offer flowers, cards, jewelry, accessories, toys, apparel, gifts, and locally made candy.
Along with the shop's only employee, Buyer and Manager, Linda Leary, the Rochester General Hospital Association is using the shop to serve patients, families, visitors, and staff while raising money to support projects that improve the patient experience. Currently, proceeds are supporting the new Twig Neonatal Intensive Care Unit that opened in October 2020.
---
Job Openings
---
Q. What is your protocol for reinstating volunteers?
Our gift shop is currently closed and will be opening in August. What is the protocol after COVID-19 to follow for reinstating the volunteers? Do they have to show their vaccine card? What other steps are necessary? – John Klos, Gift Shop Manager, Volunteer Services. Saint Francis Health System, Tulsa OK. 6/12/21
What is the protocol after COVID-19 to follow for reinstating the volunteers?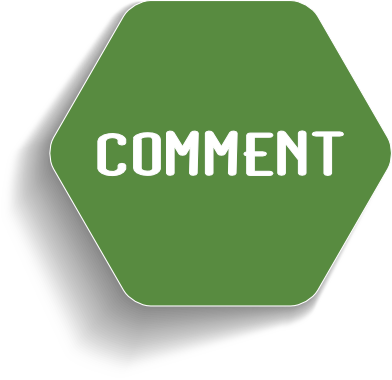 Are your volunteers required to show a vaccine card? Leave your reply here or enter it at the bottom of the newsletter.

Thank you!
---
💮
CALENDAR

💮

GIFT MARKETS
Updated Jun 15. **Always double-check show dates for changes.
Aug 7–10, 2021
International Home + Housewares Show, Chicago, IL
Aug 8-11, 2021
NY NOW Market (Summer) Jacob Javits Center, NY
RESCHEDULED for
Aug 22-26, 2021
Las Vegas Market (Summer)
Jul 25-29, 2021
Aug 24-27, 2021
Dallas Apparel & Accessories Market (Summer)
Sep 22-24, 2021
Dallas Total Home & Gift Market
Oct 5-6, 2021
Seattle Mart Fall Buying Event
Oct 13-15, 2021
October Atlanta Apparel Market
Oct 26-28, 2021
Atlanta Fall Cash & Carry
Oct 26-29, 2021
Dallas Apparel & Accessories Market
Nov 1-3, 2021
Ocean City Resort Gift Expo, Ocean City, MD
Dec 5-8, 2021
Grand Strand Gift & Resort Merchandise Show, Myrtle Beach, SC
Visit Gift Shop Mag Trade Show Calendar or Smart Retailer TradeShow Calendar for smaller local/regional shows.
---
In case you missed it!
Customer Satisfaction Survey
Last month's issue had a free template of a Customer Satisfaction Survey. Download for free here.
---
Q. Scrub hat vendor?
Q. I am trying to find a vendor that sells scrub hats. Can you please ask the other gift shop managers in your next newsletter. Thank you! – Debbie Collins, Beaumont Hospital, Royal Oak, MI 4/19/21
We get them from Outside the Box (aka Badge A-Peel). They have scrub caps and bouffant caps. They also sell really cute badge reels. – Lori Johndrow, 5/17/21
Sparkling Earth. Staff love the options, fit and fabric design choices. – Lori C Campbell, 5/19/21
Outside the Box has cute scrub hats and bouffant hats. They have buttons on the side for mask ear straps to attach, also. They have Velcro badge holders with interchangeable buttons and acrylic figures. – Ginger McGraw, 5/17/21
---
SPONSOR
snoozies!® Face Coverings
snoozies!® three-layer cloth washable face coverings, are selling at a rapid clip in hospital stores around the country!
– Includes four filters
– Adult and children sizes/patterns
– Washable and reusable
– Comes with replacement filters
– Adjustable elastic ear-loop bands
– Flexible metal bridge for snug fit
– Over 20 print and solid designs
View our Face Covering Catalog or at snoozies.com!
252-650-7000
www.snoozies.com
---
MAY 2021 NEWSLETTER: ISSUE #617
Check out last month's articles, surveys, and discussions.
PART 2. Creating an online store
Startup and operating costs
Getting started
Selecting an eCommerce platform
POS and other integrations
Research, plan, and then execute
Example online shops
More shops reopening!
Tote Sale
Red-carpet welcome for volunteers at UnityPoint Health-Allen Hospital
Free Template: Customer Satisfaction Survey
Q. Scrub hat vendor?
Online Store: Discussion
Calendar: Gift Markets and Regional Conferences
Calendar: Gift Markets and Regional Conferences
PLANT VENDOR
Is there a wholesale plant vendor you use to stock your gift shop? – Jamie Lee Hernandez, St. Vincent Healthcare, Billings, MT, 5/19/21
What wholesale plant vendor do you recommend?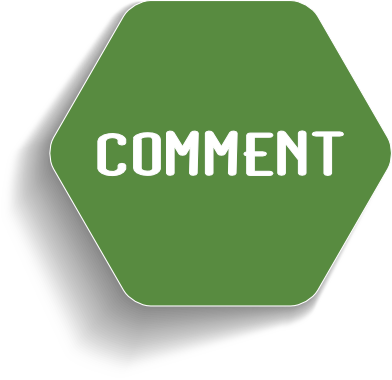 Click the comment bubble or scroll to to the bottom and enter it there.

Thanks!
---
ONLINE STORE
First of all, thank you for deep diving into this subject. I wanted to know if having a POS is imperative to having an online presence? Is there a work around? Currently we do not have a POS, but we would love to explore the online possibility. Thank you. – Jamie Lee Hernandez, 5/20/21
A POS is not required to have an online store. You can sell, process payment, and fulfill orders entirely through your eCommerce software. You'll need to coordinate your in-store with online sales, plus financials, and inventory. – Nicole, Cindy Jones Assoc
Cindy, this is absolutely the best newsletter that you have published. I will use as a reference over and over. We too realized that we were fortunate to have an online shop. We continue to update it as part of our hospital website. The big website will be new and fresher soon. We have been waiting a long time for this. Our on line business continues to grow even as we have opened our gift shop. We will send in our good news for you to publish. Have a great weekend – Kathryn, Carousel Gift Shop, Driscoll Childrens Hospital, Corpus Christi, TX. 191 bed. 4/19/21
Congratulations on launching your online shop. It is terrific. The landing page image with the teddy bear is really effective. Did you set up and launch it yourself? What software are you using? Several managers are wondering how to coordinate online with in-shop inventory. Are you having the same issue? – Nicole, Cindy Jones Assoc
Our gift shop is part of the hospital website. We are continuing to upgrade our part, as well as, the hospital having a new site. We do struggle with the inventory—as we are on Arba systems. We continue to keep up with inventory the old fashioned way, counting each week. We do keep the inventory separate from the shop back stock. Hope this part helps. – Kathryn, Carousel Gift Shop, Driscoll Children's Hospital, Corpus Christi, TX. 191 bed. 4/19/21
We do not have a web site but will be building one this summer. My question is, I do not want to offer delivery beyond our campus (no shipping). Anyone had success doing this? – Kevin Shaw, Methodist Hospital Gift Shop, St Louis Park, MN. 4/16/21
Yes! Our sole purpose of an online store is for Patient Delivery Only and our opening welcome message on the site reads: Through this site, you may order gifts for delivery to patients staying at our hospitals". We advertise "pre made bundles" to simplify options. We have a binder kept at the register that lists all of our online gift bundles and what items are needed to fulfill the order so that all staff members can work on gift building. We recently added phone chargers as an option online as we get a lot of phone calls from customers looking to send a charger to a patient. Well now they can order that charger online as an "add-on" item!
For inventory purposes, we ring up each item at the point of sale and use "eHit" as our mode of tender; it's an arbitrary tender that has its own line on our reports so that these sales are not getting mixed into credit card or cash sales. – Meggen Heuss, University of Wisconsin Hospital and Clinics, Madison, WI. 500 bed. 4/21/21
We do not yet have an online store however, this information is quite timely in that I am just beginning to explore one. I look forward to the next parts of the series as I am sure there are so many parts and pieces to consider. Without question, I believe it would be worth it, but getting it up and running and having manpower to keeping it going may prove to be more difficult. The shipping pieces is something that really worries me… Thank you all for your time to compile this information, it is appreciated. – Jamie Lee Hernandez 4/16/21
Remember, you don't have to offer shipping. You can limit your fulfillment options to only those you feel are feasible: Patient Room Delivery, Office Delivery, In Store Pickup and, Lobby Pickup, Curbside Pickup. Phase in additional options, like shipping, later on when ready or not at all. We'll discuss fulfillment methods in Part III. – Nicole, Cindy Jones Assoc
I am so interested to hear what others are doing, the pro's and the con's to having an online store. Who are you targeting? What merchandise will you sell? Where will the merchandise be stored? Delivery, mail out, curbside pick up etc. Who will manage it? Who will manage it when you are on vacation, nights and weekends etc. – Jamie Lee Hernandez 3/18/21
I'm not 100% sure so maybe Cindy could help us, but someone told me that if you are not for profit that you have to be very careful with online shopping because it could forfeit your nonprofit status. Cindy, can you help? Is this true? – Ali McCrary, Good Samaritan, Vincennes, IN. 232 beds. 2/16/21
FROM CINDY
It is a myth that 501(c)(3) nonprofit organizations can't make a profit. Most hospitals and their subsequent gift shops are for profit. They charge sales tax and operate as a business. The shops then donate all their profits to the hospital for patient benefit and equipment. Look for our upcoming article on how to start an online store. We've found some terrific online gift shops and currently interviewing their managers to share with our readers. In the meantime, here is a helpful article on launching an on-line store Overcome Common Problems Launching a Hospital Gift Store Website 2/17/21
We are a volunteer only hospital gift shop. No visitors in almost a year. We we closed for 7 months and now are only open in the afternoons. We've been having a 30% off sale and the store is still full! An online shop would be great but it would fall on one person to create it and manage and would be a full time job. – Martha Burke, Rome Hospital, Rome, NY. 130 beds. 2/9/21
---
CUSTOMER REWARD/LOYALTY PROGRAM
We are interested in starting a customer reward/loyalty program. Requesting any advice on a system that has worked well in your hospital gift shop. – Stephanie Byrom, SJRMC Gift Market, Farmington, NM 194 beds. 5/17/12
Do you have a customer reward or loyalty program?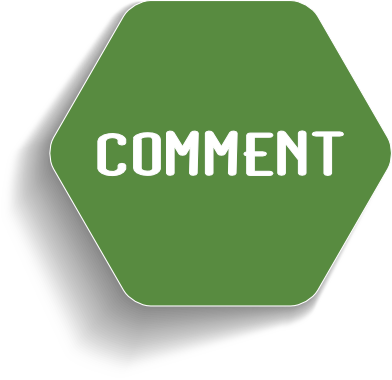 On behalf of all the readers and fellow gift shop managers across the country, thanks for commenting!

Merci!
---
PROMOTIONS
---
---
SPONSOR
BOOGIE TOES – AWARD WINNING BABY RATTLE SOCKS
The cutest baby socks on the planet are perfect for 3 early stages of baby's development.
– Adorable rattle socks with plush toys.
– Rattling sound stimulates hand-eye-ear coordination.
– Busy moms can keep a tab on adventuring crawlers.
– Eco-friendly anti-slip sole for early walkers and runners.
– More than 80 styles to choose from!
844-548-3684
office@pieroliventi.com
SPECIAL DISCOUNTS for Cindy's Newsletter readers:
www.pieroliventi.com/cindy-gift-shops (Pswrd: cindy2021)
---
SPONSOR
Hand-crafted, All Natural,
Southwestern Style Gourmet Salsa
Assortment of 25 Delicious Flavors
Mild, Medium, Hot, X-Hot
Sweet, Savory, and Smooth
For more information contact us at:
mike@josemadridsalsa.com
Phone: 740-521-4304
Samples available on request
---
SPONSOR
BRAVEHOODS
More than just a hoodie…
These inspirational shirts make great gifts for anyone needing a smile. For each shirt sold, one is donated to a kiddo fighting cancer. Sizing: 6 mo – 4XL
As an incentive, we are happy to donate the amount purchased to your pediatric oncology department.
Featured in Gift Shop and Wired Magazines
---
SPONSOR
MY GARDEN OF FLOWERS
Miracles in the Neonatal Intensive Care Unit
This award-winning beautifully illustrated book, My Garden of Flowers: Miracles in the Neonatal Intensive Care Unit, by Dr. Manjeet Kaur is perfect for the hospital gift shop!
This invaluable resource for worried families gives parents knowledge and reassurance that their critically ill infants will typically grow to adulthood and lead normal, healthy lives.
https://www.cindyjonesassociates.com/wp-content/uploads/2021/06/Providence-Park-Hospital-Novi-MI-scaled.jpg
1817
2560
C Jones
https://www.cindyjonesassociates.com/wp-content/uploads/2021/05/CJA_coral_400x106.png
C Jones
2021-06-15 12:00:00
2022-04-27 15:49:40
Cindy's Newsletter for Gift Shop Managers | June 15, 2021 💮