Cindy's Newsletter for Gift Shop Managers | May 15, 2020 💮
CINDY'S NEWSLETTER
for
Gift Shop Managers
Cindy's Newsletter provides its readership of over 3,000 gift shop professionals "actionable content" to help optimize their shop operation, grow revenue, and connect with one another. LEAVE A COMMENT: Click the colored comment tags throughout the newsletter or email Cindy at cindy@cindyjonesassociates.com
---
MAY 15, 2020
---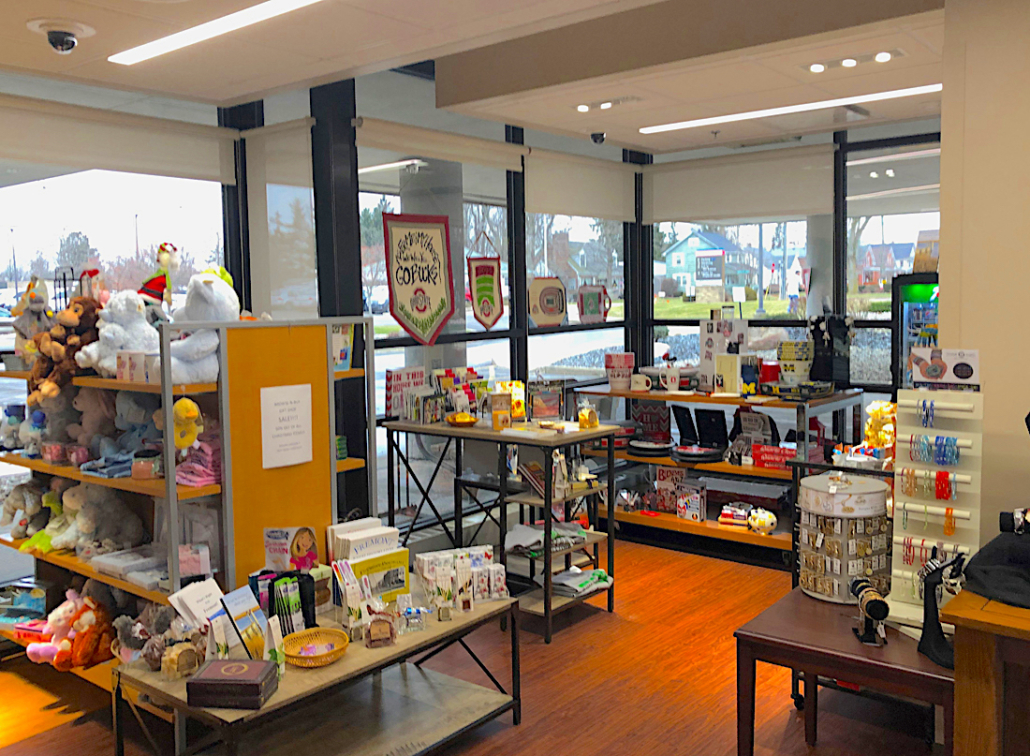 👇🏼CLICK TO COMMENT 👇🏼
CORONAVIRUS DISCUSSION 😷
We recognize the unprecedented situation hospital gift shops are experiencing right now, with some having already closed and others reopening, or have reduced hours. Everyone here is trying to balance the unique circumstances inherent to running a shop in a medical facility right now. How is everyone coping? Please share!
Are you back at work and reopened your gift shop? Anyone!
How are things going? What's been the hardest part?
What's driving sales since reopening?
Are you still closed? Is your shop serving a different function during this time?
When do you plan to start buying and placing orders again?
In case you missed it, here are the March or April coronavirus comments. We've received messages from many of you that the forum has been invaluable. Cindy Jones Assoc is striving to provide a place here where managers can come together, gain a sense of community, and exchange valuable insights from one another through this time. Gift Shop Managers are a remarkable group!
---
SPONSOR
Quickcharge POS provides all of the point of sale features
you need in an easy-to-use solution with automated
payroll deduction capabilities, contactless payment,
and reliable customer support!

Transitioning from your current POS system
is fast, easy, and affordable.
800-348-5545
www.mmhayes.com/giftshopPOS
---
7-Eleven opens hospital pop-up store
By Liz Parks / May 5, 2020
The store at Children's Medical Center Dallas provides convenient access to essentials for health care workers and patient families
In late April, 7-Eleven opened its first-ever hospital pop-up store at Children's Medical Center Dallas.
The store provides foods, beverages and essential items for health care workers and patient families during the current health crisis. Offerings range from fresh foods and personal care items to groceries, cleaning supplies and phone chargers.
The store is located in an auditorium typically reserved for large meetings. Children's Health food services team is working alongside 7-Eleven to operate the outlet by stocking shelves and checking out customers. 7-Eleven is also assisting stores near the two other local hospitals in the Children's Health system; health care workers at Children's Medical Center Plano (Texas) and Our Children's House in Dallas can receive merchandise delivered to their work locations at no charge thanks to the 7NOW delivery app.
Joe DePinto, president and CEO of 7-Eleven, described the doctors, nurses and care teams at Children's Health as "true heroes."
"When Children's Health asked us to provide their team members convenient access to essentials during this unprecedented time, our team rose to meet the challenge, opening this first-of-its-kind store in less than two weeks. We are proud to serve those on the front line of this pandemic." Children's Health is the eighth-largest pediatric health care provider in the nation.
Source: National Retail Federation
---
Checklist: No-Contact Shop Operations
It is important to be savvy and adapt quickly to a no-contact way of conducting business. Retailing is a high-touch industry! Look for any ways to make it safer and easier, and to minimize contact. Here's a checklist to help get started.
Provide sanitizer and wipes at shop entry, registers, shelves, etc.
Cleaning (displays, door knobs, cash wrap, etc).
Make face masks mandatory.
Limit # of customers / sq ft (e.g., 3 customers per 1000 sq ft).
Reduce customer capacity limit to 50% and strictly enforce.
Mark 6′ lines for customers lines.
Tape shop floors to indicate 6′ spacing.
Widen aisles and displays.
Post social distancing signs and markers. Try some fun and clever ones.
Install plexiglass at cash wraps, registers, etc.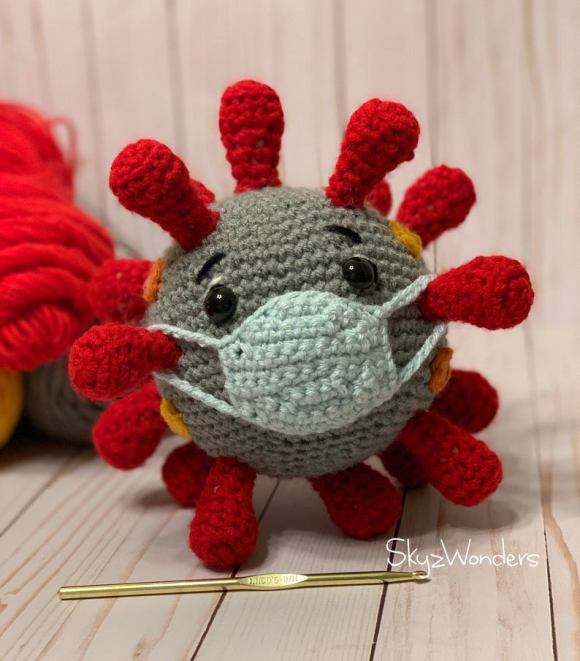 Establish a set of Daily Disinfecting Procedures for existing and new inventory.
Discourage shoppers from touching merchandise. Again, clever shelf signage.
Use PPE, when available.
'Quarantine' returned items for 3-4 days before reselling.
New normal: no fitting room. Or, clothes that are tried on or returned are to be cleaned and taken off the sales floor for 24 hours before being put back on display.
Consider selling masks, hand sanitizer, TP, tissues, etc.
Reduce amount of merchandise displayed.
Keep shop hours updated online, email notices, and other publications.
Create 'curb-side' hallway purchase pickups.
Designate receptacles for discarded face masks and other PPE.
COVID-19 has forced hospital gift shops to embrace new technology and other efficiencies. Explore the silver lining of today's transformations on the future of hospital gift shops, and how you should adapt your business model to elevate both your shop and customer experience. An online store or website is now invaluable for hospital gift shops! Many shops that already have online stores are seeing substantial sales even while being closed physically.
---
THIS MONTH'S SURVEY
---
Vendor Request: Please help us get paid
Recently, we've been hearing that vendors are having problems getting paid by larger hospitals. It seems to be a logistical gap with an easy solution. So, we thought a quick 'Gift Shop PSA' might be in order to help bring about a solution.
The recent consolidation of smaller hospitals by larger management companies often means finance departments are further removed from any actual operations, both physically and logistically. Your accounts payable department might not even be in the same city, let alone building. This means your shop's shipping and receiving address is likely different, as well. Multiple addresses and said disconnect can create all kinds of problems with invoicing, accounts payables, receivables, shipping, and returns.
Seamless, Pain-Free, Looks Smart Buying
Include the

email address,

billing address, and phone number

for your organization's financial representative, so vendors know where to submit their invoices.
Include the

shipping and receiving address

, on every order, even if it's the same as your billing address. This eliminates any confusion for the vendor and avoids delays.
Always use PO numbers on every order.
---
COVID-19 WEBINARS
How To Assess the Financial Health of
Your Hospital Gift Shop
May 20, 2020
Did you know there are seven numbers you should be looking at regularly that can help you determine the financial health of your gift shop? They are key to ensuring your gift shop is running at full health and quickly identify any deficiencies. The webinar uncovers the seven numbers, why they're important, how to calculate them, things to consider, as well as operating tips.
COVID-19 Webinar for
Hospital Gift Shop Managers
April 16, 2020
Panelists Cindy Jones, along with Andee Williamson, Sales Consulting Engineer at NCR, Eric Wininger, Gift Shop Manager at Reading Hospital, Annha Britt, Gift Shop Manager at New Hanover Regional Medical Center and Lynda Waldron, Gift Shop Manager at Henry Ford Allegiance Health discuss the COVID-19 pandemic and the impact on hospital gift shops.
Hosted by i3 Verticals
---
Virtual gift shows and online digital marketplaces
We are seeing an increased interest in online marketplaces and virtual gift shows due to the COVID-19 pandemic. Here are few we've come across. Do you know of any others? Let us know and we'll share it with our readers.
VIRTUAL GIFT SHOWS
The High Point Virtual Market three-week online event will provide product discovery opportunities and virtual connections for sourcing and lead generation. It will include Catalog Connexion, a keyword-searchable catalog library that connects buyers and sellers through product flipbooks. During the virtual market, buyers and suppliers can enjoy a multitude of digital inspirations and online connections such as blogs, live webinars, pop-up virtual market events, business intelligence sessions and social media programs. May 11-29
IndieMe Marketplace, an online marketplace for retailers to source handmade American and Canadian artist-made craft, announced its first Virtual Expo, which will be held from June 3-9, 2020.
Womenswear In Nevada Show, or WWIN Show, hosts WWINdow Shopping, an interactive and easy-to-use platform connecting buyers and suppliers to conduct business similar to meeting in person. Launching July 13 and running through October, WWINdow Shopping is a one-stop shop for retailers and brands to connect 24/7 from the comfort and safety of their own homes.
OneCoast, a nationwide sales and marketing services company, will relaunch its Virtual Show this summer to provide retailers an opportunity to shop online while accessing the new product introductions, show specials, giveaways, and the latest vendor catalogs. The Virtual Show is being launched to provide an on-line Trade Show experience for those who would not be comfortable traveling to, or able to, travel to see us in Atlanta, Dallas, or Las Vegas. Summer, 2020
ONLINE WHOLESALE MARKETPLACE
Faire is a wholesale marketplace taking a data-driven approach to connect local, independent retailers with the best brands, artisans, and makers to stock their shelves with the best goods. Faire offers retailers FREE RETURNS within 60 days if shoppers don't bite! Faire is an innovative online marketplace that uses machine learning to match local retailers with the makers of products that uniquely fit their stores.
ShopZio Marketplace, powered by IMC_di, is an online marketplace comprised of top brands to new artisan vendors. ShopZio lets you browse products, view pricing, create wishlists, and place orders directly with brands. It is a perfect complement throughout the year to physical markets. Browse products and pricing, place orders directly with vendors, review previous orders, bookmarks and organize your favorite products by vendor
ModMart is the revolutionary shop-click-ship, one stop shop for the gift and décor retailers and brands. It gives gift/home retailers and vendors a modern new way to do business. ModMart provides an intuitive shopping experience, followed by an easy check out process, competitive terms, and quick shipping directly from the vendor.
The virtual showroom at BESTofShowShop is an experience not to be missed. The virtual walk through is remarkable. Click here.
---
Operation Open Doors is 'like having a roadmap' to reopening after COVID-19
Developed with input from hundreds of retailers brought together by NRF, Operation Open Doors provides operational guidelines and considerations in four areas: health and safety, people and personnel, logistics and supply chain, and litigation and liability. An online resource center includes an interactive map of coronavirus rules, regulations and other information from all 50 states down to the city and county levels including the status of stay-at-home orders. Visit Operation Open Doors or explore the Operation Open Doors Checklist.
---
💮
CALENDAR

💮

GIFT MARKETS
May 11-29, 2020
High Point Pop-Up VIRTUAL Market 🔗
CANCELLED
May 13–15, 2020
International Fashion Jewelry & Accessory Show (Spring). Orlando 🔗
Jun 2-5, 2020
Dallas Apparel & Accessories Open House **select showrooms by appt 🔗
RESCHEDULED for
Jun 10-13, 2020
Atlanta Apparel Market (Spring) **no temporary exhibits 🔗
CANCELLED
Jun 12-14, 2020
High Point Market (Spring). High Point 🔗
Jun 23-26, 2020
Dallas Apparel & Accessories Market + KidsWorld Market + Gift & Home Open House **select showrooms only 🔗
Jul 9-13, 2020
LA Mart (Summer). Los Angeles 🔗
Jul 14–20, 2020 RESCHEDULED for Aug 13-18, 2020
Atlanta Gift & Home Furnishings Market (Summer) 🔗
Jul 21-23, 2020
Dallas Apparel & Accessories + Gift & Home Open House **select showrooms by appt 🔗
Jul 21-25, 2020
Seattle Gift Show (Summer) 🔗

RESCHEDULED for
Jul 23–26, 2020
TransWorld's Jewelry, Fashion & Accessories Show (now Summer). Chicago 🔗
Jul 26-30, 2020 RESCHEDULED for Aug 30 – Sep 3, 2020
Las Vegas Market (Summer) 🔗
CANCELLED
Aug 8-12, 2020
NY NOW (Summer). New York 🔗
Aug 9-12, 2020
Toronto Gift + Home Market (Fall) 🔗
RESCHEDULED for
Aug 19-25, 2020
Dallas Total Home & Gift Market (Summer) 🔗
Aug 25-28, 2020
Dallas Apparel & Accessories Market (Summer) + KidsWorld Market + Western Market 🔗

Aug 28-30, 2020
Rocky Mountain Gift Show. Denver 🔗
Sep 23-25, 2020
Dallas Total Home & Gift Market (Fall) 🔗
Oct 4–6, 2020
LA Mart (Fall). Los Angeles 🔗
Oct 5–6, 2020
Seattle Gift Show (Fall) 🔗
Oct 17-21, 2020
High Point Market (Fall). Highpoint, NC 🔗
Oct 18-20, 2020
NY NOW (Fall). New York 🔗
Oct 20-23, 2020
Dallas Apparel & Accessories Market 🔗
Oct 22-25, 2020
TransWorld's Spring Jewelry, Fashion & Accessories Show (Fall) Rosemont, IL 🔗
STATE AUXILIARY CONFERENCES
CANCELLED
May 19-21, 2020
New England Assoc Directors of Healthcare Volunteer Services (NEADHVS). Woodstock, VT 🔗
CANCELLED
Jun 3-4, 2020
New York State Assoc of Volunteer Services Administrators (NYSAVSA) Professional Development Conference. Albany, NY🔗
CANCELLED
Jun 11-12, 2020
Wisconsin Assoc of Directors of Volunteer Services (WADVS) Annual Conference. Pewaukee, WI 🔗
CANCELLED
Aug 22-25 2020
52nd Annual AHVRP Conference & Exposition. Denver, CO 🔗
Nov 4-6, 2020
Missouri Hospital Assoc (MHA) Annual Convention & Trade Show. Osage Beach, MO 🔗
RESCHEDULED for
Nov 4-6, 2020
Michigan Healthcare Volunteer Resource Professionals (MHVRP) Spring Conference. Shelbyville, MI🔗
---
Hospital employees make up 60-75% of a gift shop's customer base
by Cindy Jones, Editor and Publisher 💮
The primary customer at a hospital gift shop is a 35-45-year old female employee. She is a wife, a mother, and the family's primary consumer. She buys all the gifts for family and friends. She writes the thank-you notes. She buys the stocking stuffers at Christmas.
She buys the impulse items when her children get good grades. She is the one who rushes into your shop on her lunch hour for a child's gift because her daughter or son is attending a birthday party that night. She's the one who wants an upbeat, trendy "way-to-go!" card for her co-worker who just got a promotion. She is the one who forgot to wear earrings that day or finds she's out of lip balm.
Shops that cater to the hospital employees, while still meeting the needs of visitors and patients, will realize the most success.
Hospital gift shops provide those patients, families, and caregivers who are going through stressful times a small respite, whether it be stopping in for a snack, talking to our compassionate staff, or just looking around to take their minds off an illness for a few minutes. Hospitals believe in mind/body /spirit healing, and I like to think we do our part to help the healing process.
---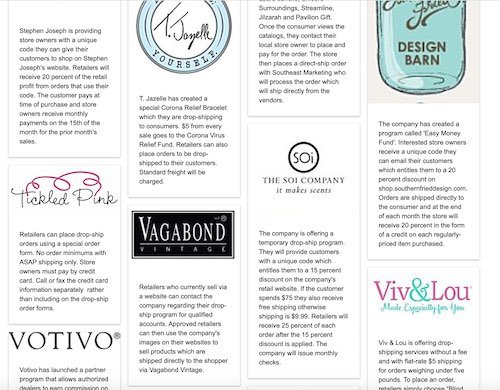 Direct Ship Programs
GiftBEAT has compiled a comprehensive list of the vendors offering direct-ship programs for store owners, along with the program details and web links, on one convenient page. The Direct-Ship Vendor list is a free resource with over 50 different vendors and counting.
---
---
PART I: Why Write Your Own Purchase Orders?
by Cindy Jones, Editor and Publisher 💮
Writing your own purchase order will make you more mindful of what you are ordering (style number, colors, sizes, quantity and price).
Managers and buyers who write their own orders (instead of the sales rep), must take the time to detail what they are selecting.
The more detail you put in your purchase orders the better. Don't get caught fumbling in the dark; be clear and concise in your dealings. You'll also eliminate the possibility of someone else making a mistake on the order.
Purchase orders are legally binding. They provide the details of the agreement and legal protection.
Purchase orders become vital in maintaining order in a potentially chaotic system of multiple suppliers. They also sets a clear expectation of when, where, and how delivery or execution of the purchase should happen. POs are a useful way of tracking business expenditure and accurate budgeting.
Always write your purchase orders on your own shop's order forms with shop name, address, etc. at the top. Include your UPS Routing Number on the form. This will prevent being over charged by the vendor. Most vendors are honest; but some regularly add a few bucks here and there. Those few dollars add up when you receive several shipments a month.
💡Pay your UPS invoice with a credit card to get an additional 30 days to pay. You will also build travel reward points for gift markets.
Start Ship Date
A 'Start Ship' date allows you to decide timing for the merchandise to be shipped, based on when you want the items on the sales floor. Usually you will write in ASAP or A/R. There may be times when you'd prefer a delivery window that is later than when the vendor is ready to ship. Make your preferred shipping window clear!
Completion Date
You don't want your merchandise arriving late. If the vendor ships more than five days late, you are in a position to claim refusal for late delivery or request a discount for keeping the late merchandise. Regarding terms, we've all become accustomed to "Net 30"
Pricing and Discounts
Writing your own orders opens the door to request better pricing. You have nothing to lose and everything to gain by asking.
Keep in mind, buyers from large shops have 'power', because they purchase large quantities, and don't pay the same price you were quoted. They may also get a break on shipping, a mark down allowance, advertising allowance, and better price on reorders.
By writing your own order, you can ask for discounts on each style or on specific styles, such as more costly, seasonal items, or items the rep is pushing.
Every item should be assigned a Retail Price at the time it is purchased and before the orders are deducted from your OTB (open-to-buy). Your shop's OTB should always be at retail.
Buyers should always know what every item must retailed at, what they need to sell it for, and will it realistically bring that price. The time to make that pricing decision is when the order is being written, not when the merchandise arrives!
Read Part II: Why Write Your Own Purchase Orders?
Dallas Market Center reopens to buyers
May 4, 2020 – Dallas Market Center, the only complete lifestyle marketplace in North America and a hub of daily commerce for retailers and interior designers, has reopened to buyers. Details regarding the reopening and the rigorous health and safety measures now in place are available on the front page of the company's website.
The company previously announced a shift of its summer Total Home & Gift Market to August 19-25 directly preceded by August Apparel & Accessories Market, KidsWorld, and Dallas Western Market, which are keeping their original dates of August 25-28. In addition to the August events, earlier summer buying events will offer retailers the opportunity to make appointments and place orders for immediate delivery items as well as fall and holiday delivery products to help refresh shelves and entice customers back into the store. The complete events schedule is posted on the company's website and includes appointment-driven, limited exhibitor "Open House" events as well as markets. Read more…
SOURCE: Dallas Market Center
FAST FACT!
Hospitals fall into three financial categories.
Fully private hospitals that mostly function like any other business.
Public hospitals that are owned by state or local governments and have obligations to care for under-served populations.
Private non-profit hospitals which include more than half of all hospitals.
Nearly all of the nation's most prestigious hospitals are nonprofits. They are like medical meccas and offer the best of America's medicine – Mayo Clinic, Cleveland Clinic, Johns Hopkins, Mass General. They are also exempt from federal and local taxes in exchange for providing a certain amount of community benefit.
---
SPONSOR
See our ALL NEW Spring 2020 collection of foot coverings!
Simply Pairables in children's, women's and men's sizes.
More new styles, more new designs to keep your customers coming back!
Did you get our new spring catalog? View Spring 2020 Catalog!
252-650-7000
www.snoozies.com
SUPPORT OUR ADVERTISERS
We hope you'll make it a habit to shop our advertisers. They help make this publication possible. Tell them you heard about their product here!
---
HOW IS THE CORONAVIRUS AFFECTING YOUR GIFT SHOP?
How is the coronavirus pandemic affecting your gift shop. Has your gift shop closed or reduced hours? What about volunteers? Are you sanitizing product? If your hospital does close the gift shop will they deploy you to another department? Are you able to work from home?
We are closed but open to email & phone orders so that employees can get any type of item. We've been selling a lot of pop and candy but also cards & gifts. – Jenny Turner
We were told to close our Shop on March 16th until further notice (Rochester General Hospital, Rochester, NY) – 337 Beds. Our Association decided to donate all perishable snacks, bagged candy and even our Gourmet Chocolates to the Hospital Staff and it was distributed by their Senior Leaders. – Anne Trocano/Linda Leary

We donated all our Easter candy and any candy/snacks which will expire by June, to our staff as a Thank You for their hard work. – Anonymous
We did the same! – Anonymous
We have had to shutter our doors as of March 18. After our closing, as the manager, I decided I would call each employee or volunteer on the day they would have worked as a way to stay in contact with everyone. Some of the paid staff (myself included) have been placed in the labor pool, and do other jobs throughout the hospital, but I still make the effort each week to call and check on everyone to discuss how absolutely bored they are, do they have enough toilet paper, the puzzle they are working on, or just how much their spouse is driving them nuts! I have to say it has been beneficial to both them and me. We are bonded through our common goal, The Gift Shop, and our lives are just not the same without it.
We all anxiously await the day we can reunite and "do our job again" – David Munger
David, this is wonderful! Thank you for sharing! – Cindy Jones
We are now taking phone orders with delivery to our patients, in-town delivery, pickup, and mail out! Business has been very slow, but I felt like I had to try something… -Jamie Lee Hernandez
We closed the shop on March 6. We donated flowers in stock to patients and staff. Fortunately, we had not decorated for Easter yet and had little expressly Easter inventory as we don't do very well with it. I have plenty of general inventory for Spring and Summer when we do reopen but have been leery about ordering ahead of that as I just don't know what things will look like. In the meantime, our auxiliary has decided to donate a substantial amount of money to the hospital to be used as they see fit rather than asking for ideas and then choosing projects or equipment to fund. This seemed like the expedient as well as the more critical response to the needs of the hospital at this point but we hope to still be able to fund the scholarships we usually award to hospital employees. I made and sent Easter cards to all my volunteers and try to stay in touch with them, as many are struggling with their own or spouse's health issues, independent of the virus. – Sandra Oldfield
I am at Northside Hospital in Atlanta. Both of our gift shops are still open. The Get Well shop in open 8 am to 8 pm M-F and 11-3 Sat and Sun, and our Baby Shop is open, but for reduced hours. We are mainly selling staff t-shirts and tons of snacks. Fortunately we have an e-commerce site and it is doing well, especially for baby gifts and flowers because no one is allowed to visit. Obviously revenues are way down, but we are still making enough to cover employee salaries and the cost of goods we are selling. The staff is very grateful that we are here, as it provides a bit of normalcy in an otherwise unthinkable situation. We have added numerous safety measures, such as a large plexiglass shield across the counter, masks, and hand sanitizer everywhere. Fortunately all of our Easter candy sold, and the rest of our Easter and spring merchandise will just be put away for next year. Since few people saw it, it will seem new to everyone. I hope you are all well and surviving this ultra-trying time! – Shauna Cox
Our shop is closed and has been since about March 16. The volunteers were all "paused" a week or so earlier and I opened a few hours for a couple days and then we were asked to close completely for a while. In a hospital, the gift shop is respite for our staff. No family members have been allowed in the building for a while now, so only staff, but they are our main customer anyway. The staff really miss the shop being open. Especially with all the stress right now, they would really love to be able to wander through the shop just to get their minds off their job for a little while. I'm hoping we will get the green light to open again soon.
I know of some hospital shops opening for a couple hours a day and only two customers at a time in the shop. Some are allowing "window shopping" and then pay via payroll deduct and what they choose is put outside the shop for them…they don't actually get to come in the shop.
I'm really anxious to hear more from other hospital gift shops to see what they are doing and how they are doing it. The i3POS webinar yesterday had some interesting points. We all need to learn from each other and share ideas as much as we can during these difficult times. – Vesta Smith
When the time comes, consider having a 'soft opening' with limited hours and only allowing 10-15 shoppers in at a time. And, they must practice social distancing. Keep a box of rubber gloves and wipes at the front door and cashier counter. Good luck! – Cindy Jones
I have changed my shop into a mini mart. We have made our shop as an Essential business for our employees who are covering the Covid units. We open at 7 a.m. and close at 9p.m. I receive deliveries of food, toilet paper. I have partnered with Costco for deliveries, I moved and boxed all of our seasonal gift items. This has been a huge success. I did this with 3 of my shops. – Anonymous
As of today (3/16), our gift is closed indefinitely. We are sad. – Melodie Christal
As of 3/10 our gift shop was closed indefinitely due to the virus. Nothing we can do!! – Nan Healy
Our gift shop has been closed down, and we have no idea for how long. – Nancy Klein
All of our volunteers have been placed on LOA. I am opening the shop 10-2 M-F and paid staff 11-4 and 1-5 on weekends. I am responsible for all vending services as well so I am spending the rest of each day ordering, stocking, etc. We feel this is probably short term as we expect to be closed at some point. Sales are only on snacks, drinks, and candy so sales are definitely lower. – Anonymous
I am operating our gift shop on a limited schedule, as I am the only paid staff member and our volunteers are also on LOA. Planning to sanitize while I'm up there. Hot spots daily (if not multiple times per day). Going to see how traffic is this week and determine if I need to stay open next week as well. We have strict visitor limitations in place, expecting mainly employee traffic. – Anonymous
Our Gift shop is also closed. Volunteers are on LOA and as manager I am the only employee in Gift Shop. I am taking this time to do stock work and assist at Information Desk as needed. I plan to donate and deliver candy and popcorn to our hardworking clinical staff. – Anonymous
Our volunteers has been asked to stay home for their safety. That leaves me with 3 paid employees. We have a pharmacy in our gift shop so we cannot close, so, we have changed our hours to match the pharmacy. So, we are closing earlier Monday through Saturday and now are closed on Sunday until this passes. Stay safe everyone. – Kim DeBord
As of Saturday our Gift shop is closed. We have Easter and Spring clothes to sell – Sandy Eiffert
Members of the community should not come to the hospital unless there is a medical reason for the visit. This includes coming to the hospital solely to eat in the cafeteria or shop in the gift shop. – Janet Long, Public Relations Manager at Morris Hospital, IL
Our gift shop is closed until further notice. – Anonymous
Our shop is closed to walk in traffic. We have posted on the door and hospital site we will accept orders email, fax and by phone. They can come to the door and pick up. Only credit card and payroll payments. We will continue to accept phone orders for patient gifts. We have redone our windows to better view our products. We hope this is just for a couple weeks. Good Luck everyone. – Mary Claire
We are open but only with limited hours. All volunteers have been mandated to stay home. It is just me the manger and my assistant. Yes, we are sanitizing product and our store and our self's and we are required to do so every hour! Yes they are saying they will deploy us to another department, we will not be able to work from home. The hospital is not allowing any visitors. Sales have been just for candy and snacks and only employees. – Colleen
We have reduced our hours to M-F 9-5 and Saturday 12-4. We don't have any Covid-19 positive tests in our County yet. I'm sure as soon as we do, we'll be shut down. Volunteers, at this point are able to determine for themselves if they wish to come in. – Anonymous
Our two hospital gift shops are closed indefinitely since Monday, 3/16. We only had two volunteers under the age of 60 and myself, a paid manager that would have been eligible to work. I will take this time to clean and organize our office/pricing area. I will clean and reset both shops and set up new displays. I will refresh any worn out display pieces such as repainting the racks from our fresh flower case that once the flowers were removed looked quite shabby, and not in the chic way!. I can work from home if needed, pricing smaller items, writing up future orders with catalogs or ordering online by holding the orders etc. This is a totally helpless feeling, I anxiously await our reopening! Stay healthy! – Jamie Lee Hernandez
Dignity Health Central Coast limits their hospital visitations due to flu and COVID-19 concerns All hospital gift shops are closed until further notice. Washington Health System is suspending some services, including closing the gift shop. – Cindy Jones
Has your gift shop closed or reduced hours? Has you volunteer department closed? If so, are you as a gift shop manager able to work from home? If your hospital does close the gift shop will they deploy you to another department? Thanks! – Colleen DeSimone, Gift Shop Coordinator,Orange Regional Medical Center Gift Shop
We have been closed for over a week now as we're staffed entirely by volunteers who are not allowed at the hospital. All visitors except end of life situations or parents of young patients are banned. We distributed the flowers, our only perishable item, to patients who would enjoy them before closing our doors. Our health fair, regional auxiliary meeting and volunteer appreciation lunch are all cancelled and we have no idea when we will re-open. Our hospital is a small rural one with 19 beds. – Sandra Oldfield
We have been closed since Monday. The President felt that if someone who was infected came in contact with multiple items it would be very difficult to disinfect everything they touched. I sent out a mass email to all employees and let them know that if they wanted to buy anything I can get it together and just charge their badge and meet them at the back door. No need to step foot into the shop. It's working out really well. – Anonymous
What is everyone doing about all of their spring merchandise, just taking a loss? I am in the process of removing all the Easter merchandise, plush, etc. and storing them for next year. I plan to keep the spring items in the shop. BTW, we have been closed since March 10th. All volunteers on LOA. As the only paid employee among our volunteers I am performing all tasks that our volunteers were doing, mail, surveys, front desk, etc. Stay well everyone. – Sarah F
We are still open, with only two paid employees disinfecting everything we can. We are only selling drinks, food and candy also. – Anonymous
Our gift shop closed officially 3/17 after all the volunteers called off. I am the only paid employee and am currently working from home because I have a sinus infection and am not allowed back into the hospital until I am 100%. Once I am 100% I will be allowed back into the hospital to work on various projects in the hospital and help in other areas where there are shortages. I feel helpless being at home and know that under any other situation I would have already been back to work with the tail end of an infection. Stay safe everyone. – Anonymous
We have a paid staff person in our gift shop so between her and a few die-hard volunteers, it has been open with reduced hours. Our volunteer services is not paused except for the teen program. We will keep it open as long as we can for our staff. We have been told that all staff are essential and no one will be staff reduced at this time, we will be deployed to help elsewhere. – Nichole
Are any of you doing delivery service to hospital employees in various departments and to patient floors? If so, how is that working? – Cindy Jones, Editor
So we have been closed since 3/13. Volunteers are on LOA. I am still here because we do flowers. The shop is closed. I have tried to let employees know that we have gifts if they need them. Very sad. No traffic on our main street. Stay Healthy! – Anonymous
We had to close the Gift Shop per our Executive Team Leaders on March 24. I'm wondering what everyone else, that has had to close, is doing with your Easter product, especially Easter candy? My thought is to hold it over until next year since I hadn't had it out long enough to sell much of it. I'm pretty sure we won't be open before Easter at this point. We plan to move to a new location in August and will have limited storage at the new location. – Vickie Bailey, Bozeman Health Deaconess Hospital. 90 beds
---
QUALITY ITEMS FOR $15
Q. I work for a large hospital system that has a patient/guest service recovery program where our hospital employees can access an item for guests/patients. In an effort to remain compliant with the $15 Federal OIG (Office of Inspector General) limit recommendation for 'patient gifting' we would like to stock items that meet that price point and still remain "giftable". What are other shops buying and stocking that are under this $15 limit while retaining a perception of quality?

With hospital gift shop's being such a large part of the retail market, you would think that vendors know the federal regulations that we must adhere to and come up with some suggested items in their lines. At the Atlanta market last month, not one rep was familiar with this, (it began in 2017 with the Affordable Care Act), which I found surprising! – Michaela Kanoski, Volunteer & Guest Services Manager, CHI Health Creighton University Medical Center-Bergan Mercy. 380 beds. 3/2/20

(OIG is the governmental agency that regulates and enforces the monetary value of things received by Medicate and state Medicaid patients.)
---
WHY MAINTAIN INVENTORY AND FINANCIALS 'AT RETAIL'?
Q. I need to explain to our gift shop committee why our physical inventory reports should always be shown at the retail price rather than "at cost." Can you give me a short and simple answer. Thanks much!! – Darielle H. 3/14/20
FROM CINDY
Advantages of the Retail Method of Inventory Valuation
The money your customer pays at point of purchase is the retail price. The retail sales figures are the retail value of the inventory. The retail price has the profit built into it and profit occurs when an item is sold (at retail)
Maintaining inventory figures 'at retail' forces the you, the retailer, to 'think retail'.
Financial statements 'at retail' are essential to good financial planning. Frequent calculations at both cost and retail information allows the retailer to adjust quickly to changing conditions
Physical inventories taken at retail prices eliminate the costly, time-consuming job of decoding cost prices. Recording physical inventory at retail prices greatly simplifies the process and encourages a more frequent physical count of inventory.
The retail method facilitates planning and control of a department or category. Sales, purchases, inventories, and price-change information are recorded by department or category and can be used to evaluate each department''s performance.
By providing a 'book' or Point of Sale figure for what your inventory should be on hand, the retail method allows the retailer to determine shortages each time a physical inventory is taken.
The 'retail method' requires continuous recording of all transactions which change the unit status of the inventory. A running total must be kept by continuously recording all merchandise data. A Point of Sale system will automatically accomplish that for you! 3/15/20
---
CHANGE DISPLAYS
Q. Because we have many of the same customers everyday, how often should we change our displays? How often do you rotate merchandise to other locations?
FROM CINDY
To keep displays from growing stale, change them every 2-3 weeks. Strategic and successful displays connect with your customer in micro moments. Go above and beyond for your customers, anticipate their needs, infuse your merchandise story and empower your staff to go the extra mile.
Good displays should sell product! Signage will help sell product.
Display seasonal merchandise and smaller high margin items at the front of your store.
Prices should be displayed in a small size.
Make sure you have back-stock of items displayed. 4/15/20
---
SHOP YOUR OWN SHOP
Q. Have you shopped your own shop recently? The other night I was on my way out, purse in hand, when a friend walked into the store to browse. I walked back in and "shopped" with her through her eyes. If you are like me, all I can see when surveying the floor is what needs to be done, what is missing, what needs dusting, etc. But shopping as the customer was a pleasant surprise. I enjoyed admiring and looking at things as much as she did and it was really fun! It was a lesson to me – after a harried day behind the scenes, I actually left feeling very good. I realized the pleasant experience that our shop offers to hospital guests and employees. I am going to walk out and come back in wearing a consumer hat more often! – A shop manager. 228 beds. 3/10/20
---
CURTAIL DEEP-DISCOUNT CUSTOMERS
Q. I assist the director of volunteer services in managing three hospital gift shops. Our largest shop at our biggest campus does quite well. We have a shop at a sister hospital that we buy for and are waiting to see how the first year went. We also have a small shop at our long-term care and rehab facility. We struggle with staffing (all volunteer) as it's a smaller shop and is on the opposite side of town from where many of the volunteers live. Most of the customers at that location also like to "wait things out" when it comes to buying product. They will not buy it until it is deeply discounted and then complain when the merchandise isn't changed often. We are at a loss as to what to do with this particular shop. Does anyone have any suggestions? – Shea Parazine, Volunteer Services Specialist, The Shops at Unity Health, White County Medical Center, Searcy, AR. 193 beds. 3/11/20
FROM CINDY
Sounds like hospital employees have been trained to wait for markdowns so they can get it cheaper. I suggest you don't reduce markdowns so soon, and see who out-waits who! Of course, the danger of waiting too long is that the shop may get stuck with too much aging merchandise. That is the "just in case" philosophy.

As retailers, we never want to disappoint the customer. We can't bear to hear a customer say they couldn't find what they were looking for in our shop. On the other hand, we can't carry everything in very limited floor space. Unfortunately, some shops carry huge inventories just in case that one customer comes in. That's called 'just in case' thinking and buying and it simply doesn't work! What happens if that one customer never comes in? You now have merchandise that feels old and stale….and may never sell. 3/15/20
---
We arranged our back room/office, for a small dressing room area. We hung a shower curtain on a tension pole rod, and they can also shut the door. It works great. – Sandy Eiffert. 2/15/20
We offer my office to our customers ~ they close and lock the door, and are happy to make sure it fits first! We also offer our nearest rest room…..this of course takes a lot of trust in your customers~~but~~ we've never had an item walk out yet! And the customers are very happy that we do trust them enough to offer this to them. Sometimes this trust makes the sale!! – Anonymous. 1/20/20
We have our restrooms across the hall, I offer for them to go try it on..so far no issues. I get worries but as I said not issues with that yet. Those who don't we have an exchange policy that I let them know and ask that they keep tags and receipt. – Leslie Hollingsworth. 1/20/20
Regarding the question concerning no dressing room: we have a full length mirror on both sides of our back room area door. For sweaters, ponchos, etc. the one on the gift shop side works just fine. If someone needs to try on a top, we allow them to step into the back room to try it on and just wait outside. We have had no problems with this process. Occasionally someone will want to try on in a more private place (aka: bathroom). In these instances they will generally leave with us their car keys, or coat, etc. so we are comfortable with this. We can also see the bathroom entrance from our shop, so that helps us keep an eye out. For hospital staff, this is never a worry! – Nancy Johnsen. 1/16/20

We have a back room for receiving and office. We checked into a actual fitting room when we remodeled and it has to be ADA compliant. I did not feel it was a good trade off to give up the square footage in the shop for the fitting room, so had had a hospital curtain added to the back room. It works just fine when needed. There is a large mirror on one wall also. – Mary Robinson. 1/16/20
---
A SUCCESSFUL TOTE SALE
Something that worked extremely well for us was a Tote Sale. I bought holiday totes from Burton & Burton for $1.66 each, priced them at $4.99 which is a 66.73% mark-up. The promotion is, buy a tote at $4.99 and anything you can get in the tote is 25% off. And our pitch is "We can make anything fit in a tote." We sold out of the totes in 2 days and I bought a lot of them. I do a tote sale two times a year and my customers/employees can't wait for it. Thank you so much and happy holidays. – Kim DeBord, Marketplace Manager, Riverside Medical Center, Kankakee, IL. 325 beds. 12/4/19
narJust an FYI – if you're buying something at a cost of $1.66 and selling it for $4.99, that is a 200% markup and a 67% gross margin….– Curt. 2/1/20
I tried this idea, and loved it. Our customers were loving it as well. Thanks for such a great idea. – Lisa Burney. 1/17/20

---
PROMOTIONS
---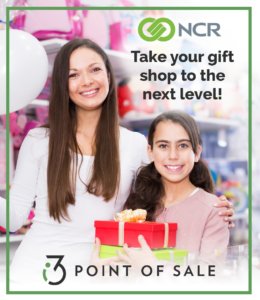 ---
SPONSOR
i3 Verticals – NCR Point of Sale Solution
A "Volunteer Friendly" NCR Point of Sale solution
for hospital gift shops. Easy to learn! Easy to use!
Payroll Deduction and Inventory Management available.
Take your gift shop to the next level!
Ask for a FREE copy of our "Hospital Gift Shops:
Tips for Success" booklet.
887-809-9980
www.i3pos.com
---
https://www.cindyjonesassociates.com/wp-content/uploads/2020/05/shop_ProMedica-Memorial-Hospital-Toledo-OH.jpg
807
1100
C Jones
https://www.cindyjonesassociates.com/wp-content/uploads/2021/05/CJA_coral_400x106.png
C Jones
2020-05-15 12:00:00
2020-10-15 18:25:32
Cindy's Newsletter for Gift Shop Managers | May 15, 2020 💮