Cindy's Newsletter for Gift Shop Managers | October 15, 2023 💮
CINDY'S NEWSLETTER
for
Gift Shop Managers
Cindy's Newsletter for Gift Shop Managers delivers practical, ready-to-implement content to gift shop managers, retailers, and volunteers across the country. We help our readership of over 3,000 retailers optimize shop operations, grow revenue, and connect with one another. The newsletter is published monthly and free since 2001.
Have you paid your dues this quarter?
The value and richness of this newsletter comes from your participation. Do your part by submitting two comments per quarter, at minimum. Reply to reader's questions listed throughout the newsletter (in green) or simply share what is working or isn't working in your shop, a great selling product, a helpful website or resource, an operating question, your biggest challenge right now, a terrific vendor you've come across recently, tips on managing volunteers, or tips on managing yourself!
LEAVE A COMMENT! Click the green comment tags

throughout the newsletter, enter it in the comment section, or send to cindy@cindyjonesassociates.com.
---
OCTOBER 15, 2023
---
Stanford Health Care Gift Shop, Stanford, CA
---
Why holiday shopping season is starting earlier this year
CBS NEWS / Aug 18, 2023
This year's holiday shopping season has begun before summer is even over. Axios senior breaking news reporter Kelly Tyko explained what's behind the earlier start.
---
Lori's Gifts sued by EEOC for disability discrimination
U.S. Equal Employment Opportunity Commission / Sep 2023
Lori's Gifts, Inc., a nationwide chain of hospital gift shops with a location at Grady Memorial Hospital in Delaware, Ohio, violated federal law by making unlawful disability-related inquiries and discriminating against persons with disabilities in its application and hiring processes, the U.S. Equal Employment Opportunity Commission (EEOC) charged in a lawsuit it announced today.
According to EEOC's lawsuit, Lori's Gifts subjected applicants to discriminatory qualification standards and asked unlawful pre-employment inquiries, including whether applicants can walk or stand for up to five hours and if applicants can lift up to 30 pounds. Applicants who answer "No" to either question are deemed not to be qualified for employment and are rejected.
Such alleged conduct violates the Americans with Disabilities Act(ADA), which prohibits disability discrimination, retaliation and interference with rights secured by the ADA. The EEOC filed suit in U.S. District Court for the Southern District of Ohio (EEOC v. Lori's Gifts, Inc., Case No. 2:23-cv-03175-CMV), after first attempting to reach a pre-litigation settlement through its administrative conciliation process.
"Employers that engage in discriminatory hiring practices must be held accountable," said Philadelphia District Office Regional Attorney Debra Lawrence. "The EEOC is committed to enforcing the rights and protections secured by the ADA."
For more information on disability discrimination, please visit https://www.eeoc.gov/disability-discrimination.
SOURCE: EEOC
---
NEW! Facebook Group for Hospital Gift Shops

We are thrilled to announce the launch of a new Facebook Group just for you, the creative retail wizards behind hospital gift shops. The private Facebook group is called Hospital Gift Shops. Membership is restricted to hospital gift shop professionals.
Advice, inspiration, and all the feel-goods!
Connect and grow.
"What's flying off your shelves?"
💮
Swap stories, pricing, and contacts.
"Could this be the perfect price tag?"
Share the laughs. Share the tears.
"I'm on an emotional retail rollercoaster!"
💮
Share light-hearted, crazy stories.
"A customer once asked me to wrap a cactus!"
Can't wait to see you there!

♡ Connect. Share. Grow. ♡
---
Hospital gift shop reopens under new management
The gift shop at University of Rochester Strong Memorial Hospital recently transitioned its operations to Cloverkey, a hospital gift shop outsource partner and subsidiary of Kelli's Gift Shop Suppliers, based in Carrollton, TX.
The transition is in partnership with the Friends of Strong, the Strong Memorial Hospital's volunteer organization. The shop closed on September 6 and held its grand reopening on October 2, 2023.
"Through our partnership with Cloverkey, we look forward to increasing our financial support of these critical programs while expanding gift shop services," said Sandy Arbasak, Director of the Friends of Strong. "It's a win-win," she continued.
Cloverkey announced that the gift shop will have a fresh new look, but familiar faces will remain as almost the entire gift shop staff will continue working in the shop. Other changes include:
Expanded operating hours – almost doubling the shop's original hours
New ecommerce site with patient rooms delivery
Customer loyalty program
Merchandise enhancements, including hospital-branded logo merchandise.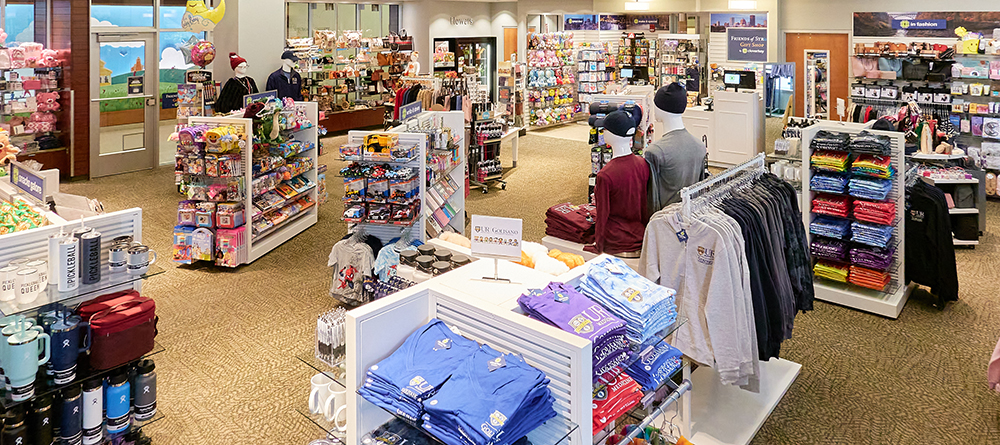 Kim Schuler, Chief Revenue Officer of Cloverkey, laid out the company's vision for the new shop, saying, "We know we serve at the hospital's invitation and that everything we do reflects on the hospital. The new gift shop will honor the Friends of Strong standard. It will be an expansion and extension of the work FOS has done in its long tenure of service to the hospital."
SOURCE: Cloverkey
---
A. Do you have a recognition wall or special installation for volunteers?
Q. Our volunteer corps board voted to install a 'history wall' in the hospital. It will reflect the history of the volunteer corps through different decades. Have any other axillary participated in project like this before? Where did the funds came from? – Sviatlana Masenzhuk, Vail Health Gift Shop, Vail, CO. 56 beds. 8/24/23
We have a Volunteer Spotlight framed and hung by our front door. We change the volunteers once a month. – Christie Delbridge, Novant Health Brunswick Medical Center, Bolivia, NC. 74 beds. 9/26/23
We have a "Because of You" recognition plaque outside of the Auxiliary's office and down the hall from the Gift Shop. – Nancy Williams. 9/18/23
We have an installation for our new auxiliary colter officers in May, and in the fall, we recognize all volunteers for their hours of service. Both times we provide a luncheon and usually have a great turn out! –  Mary Metry. 9/18/23
Yes. We have an annual recognition banquet in May and a holiday banquet in December. We also have space on a bulletin board where volunteer posts are displayed. – Peter Waugh. 9/18/23
Connect. Share. Grow. ♡
---
California approves $25/hour healthcare minimum wage
Workers at a hospital with a high governmental payer mix, an independent hospital with an elevated governmental payer mix, a rural independent covered healthcare facility, or a covered healthcare facility that is owned, affiliated or operated by a county with a population of less than 250,000 as of Jan. 12 would earn $18 per hour starting next year, with pay increasing to $25 an hour in 2033.
California Governor Gavin Newsom signed SB 525 into law on October 13, 2023, establishing a $25 hourly minimum wage for workers in hospitals and other medical settings.
Employees at healthcare facilities with 10,000 or more full-time equivalent workers will receive $23 per hour starting in 2024, with an increase to $25 per hour by 2026. This applies to roles such as nursing assistants, medical coders, launderers, and hospital gift shop workers.
For workers at specific hospitals, including those with a high governmental payer mix or those affiliated with counties with a population below 250,000, the minimum wage will start at $18 per hour in the following year, eventually reaching $25 per hour by 2033.
The bill provides an option for healthcare facilities facing financial distress to request a temporary pause or an alternative phased-in approach to the minimum wage requirements, contingent upon providing appropriate documentation.
---
UPCOMING HOLIDAYS
NOVEMBER
Nov 11 – Veterans Day
Nov 13 – World Kindness Day
Nov 23 – Thanksgiving 🦃
Nov 24 – Black Friday
Nov 27 – Cyber Monday 💻
DECEMBER
Dec 7 – Hanukkah Begins
Dec 21 – Winter Solstice
Dec 25 – Christmas 🎄
Dec 31 – New Year's Eve
JaNUARY
Jan 1 – New Year's Day 🎊
Jan 17 – Martin Luther King Day
Jan 21 – National Hug Day 🤗
Connect. Share. Grow. ♡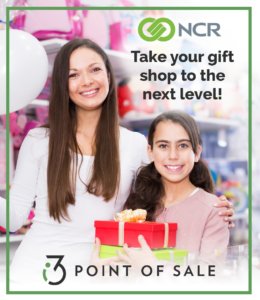 ---
SPONSOR
i3 Verticals – NCR Point of Sale Solution
A "Volunteer Friendly" NCR Point of Sale solution
for hospital gift shops. Easy to learn! Easy to use!
Payroll Deduction and Inventory Management available.
Take your gift shop to the next level!
Ask for a FREE copy of our "Hospital Gift Shops:
Tips for Success" booklet.
887-809-9980
www.i3pos.com
---
4 tips for successful cross merchandising
Cross-merchandising is a tried and tested retail management strategy that helps increase sales using tools you already have at your disposal — your products.
What is cross merchandising?
"Cross-merchandising," also known as secondary product strategy, involves displaying complementary products from diverse categories together to encourage multi-item purchases. This approach enhances the shopping experience, prompts customers to remember additional item needs, and inspires impulse buys.
Cross-merchandising displays brings together cross-category thematically related elements. Themes such as an activity, event, holiday, household room, lifestyle occasion.
| event | signage | product |
| --- | --- | --- |
| Winter Solstice | Snuggle up for Winter: Embrace the Cozy Comforts of the Season! | Pillows, candles, night lights, plush throws, slippers, hot cocoa, fuzzy socks, books, soothing scents |
| Valentine's Day | Seal it with love! From FLOWERS to FLAMES! | Flowers, breath mints, lipstick, hot sauce, nail polish, perfume, high heels, jewelry, plush, candy, candles |
| Tailgating | Game-day essentials and BBQ-soaked fun! | Gourmet condiments, TUMS, BBQ utensils, sunscreen, sunglasses, Kleenex packs, chips, candy, hot sauce, blankets, balloons |
| Back-To-School | Stock Up for A+ Vibes | Loungewear, USB drives, hand sanitizers, wipes, compact mirrors, games/puzzles, sticky notes, candy, pens/pencils |
| Thanksgiving | Thanksgiving essentials for a comfy feast and cozy moments | Hot pads, TUMS, blankets, table decor, thick socks/slippers, cookware, dinnerware |
Examples of cross merchandising
In retail, complete outfits are built out on mannequins, using clothing, shoes and accessories, to highlight multiple products that form a 'look'. In grocery stores, baking pans might be strategically placed next to cake mixes. This prompts the customer to make complementary purchases they didn't know they needed. IKEA is the master of cross-merchandising skillfully staging entire rooms to demonstrate how each item complements the other.
Benefits of cross merchandising
Encourage impulse purchases
Make purchase decisions easier for the customer
Increase overall sales
Advertise new products
Aids in inventory management
Move products with slow turnover rates
Aids customer from forgetting items
Inspiration ideas for new purchases
Use customer and inventory data
Arrange products using common sense, but also leverage the data available from your POS and retail management software to uncover shopping patterns. For instance, if you see that women frequently buy two products from different categories, design a cross-merchandising display featuring both.
Highlight new products
Arrange new products alongside consistently popular items. But, make sure they are somehow relevant to the displays theme.
Move slow products
Place slow-moving products next to core products that move well. Again, make sure they are somehow relevant. For example, that new gourmet mustard isn't moving. Create a display with ingredients to create the perfect hot dog or tailgate party.
See also: 25 Creative Examples of Cross Merchandising in Retail
---
How to justify payroll deduction to admins?
Following a subscriber submitted question, we've been discussing payroll deduction, it's value, and the impact of having it discontinued. You can read more in the August issue.
There was some great feedback, including a follow-up question, "We know we are losing money not having payroll deduction and I see a lot of percentages stated in articles. Are there data or studies that justifies payroll deduction that we can use or cite to approach admin?" Check out the response, including previous member polls, survey results, and cited resources.
We also polled our readers to provide more evidence-based data to justify the value of payroll deduction. Here are the results!
On average, what percentage of your total revenue is derived from payroll deductions for both online and in-store purchases combined?
If exact data is not available, please provide your best estimate based on available records or knowledge. Do not include COVID era. Revenue sources include all physical store locations, online, in-store, special events, kiosks, etc.
Oct 16 2023
How do you justify payroll deduction? Leave your comment here.
Connect. Share. Grow. ♡
---
💮
Gift Market Calendar

💮
Oct 24-27, 2023
Dallas Apparel & Accs Market
Nov 6-8, 2023
Atlanta Fall Cash & Carry
Jan 10-16, 2024
Dallas Total Home & Gift Market
Visit
Gift Shop Mag Trade Show Calendar
for local and regional shows.
---
Trending: Nesting cones and textured trees
Cones and trees……..throughout all the seasons. Nestle them among your displays creating vertical appeal, and add a price tag too! Thanks to Lori Hauck for the find, shared on the Hospital Gift Shops Facebook Group.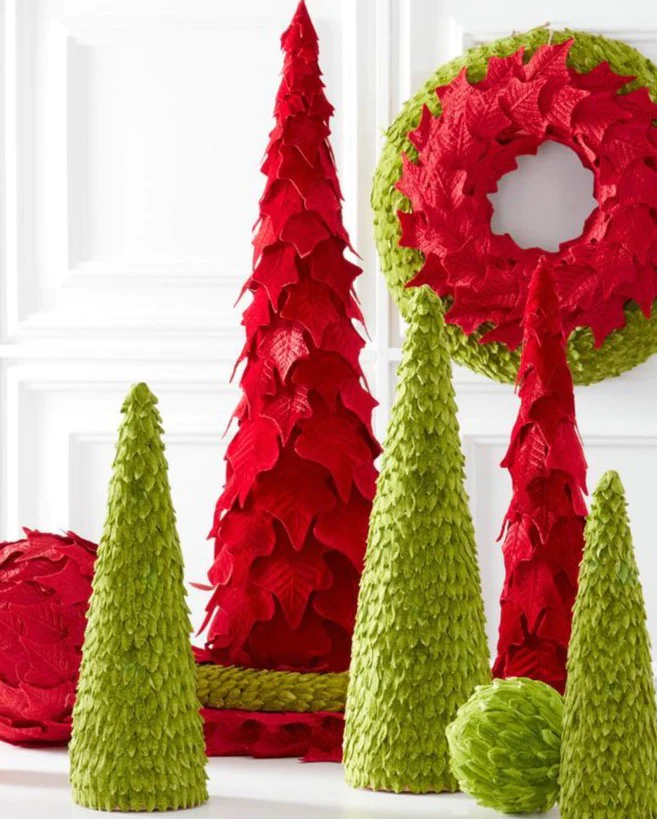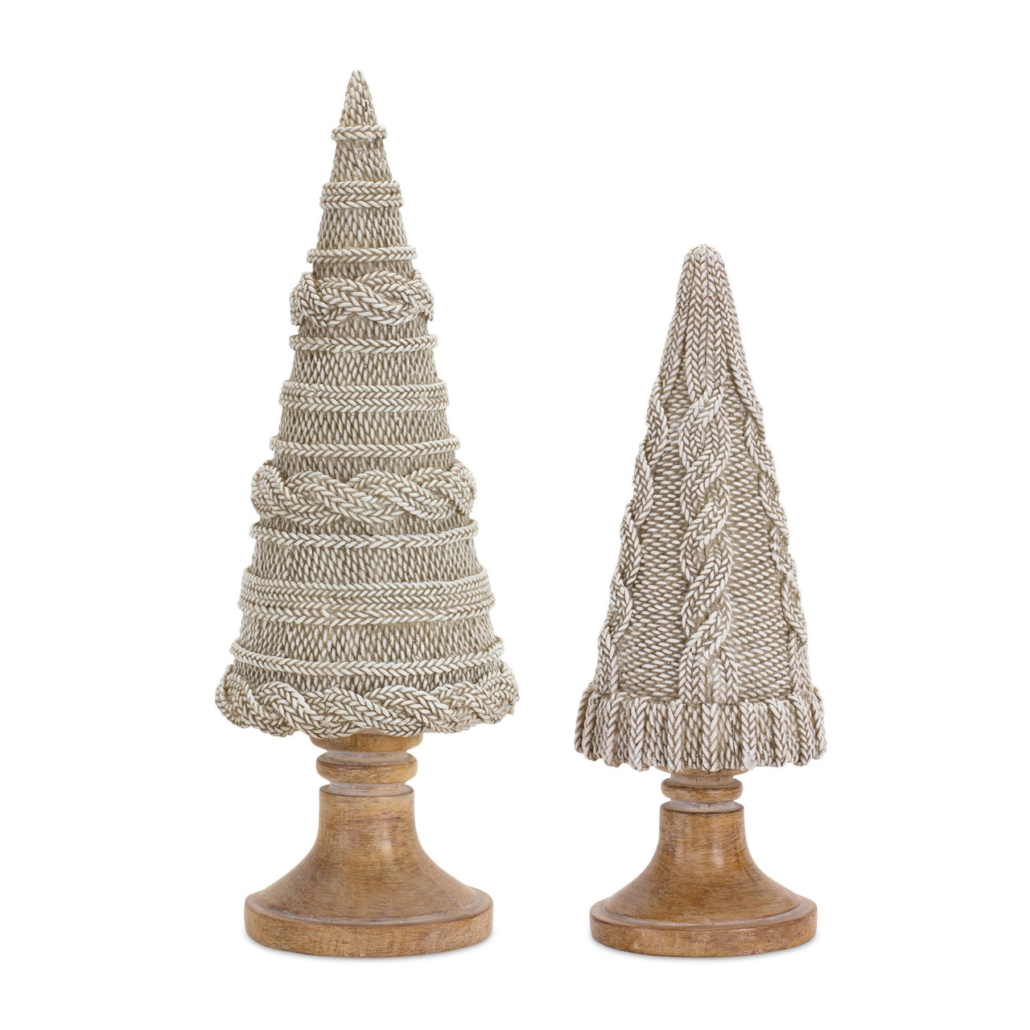 ---
Pembroke Hospital auxiliary hosts fundraiser fashion show
Sep 28, 2023
Pembroke Regional Hospital will host their annual fashion show, organized by the hospital's auxiliary. Brenda Long, is the Manager of the Sunshine Gift Shop at Pembroke Regional Hospital.
The fashion show will take place at Our Lady of Lourdes Church. Attendees will be treated to desserts, tea, and coffee upon arrival, with entertainment provided by volunteer Peter Boxer. Tickets are available at the gift shop or at the door for $20, and reservations can be made by calling the hospital's gift shop.
The auxiliary's contributions extend beyond the fashion show. Since 2010, they have donated $2.8 million to the hospital, funded television purchases, and supported various hospital needs.
The auxiliary, consisting of 57 volunteers, is dedicated to aiding the community and has adapted to challenges, such as providing free televisions during COVID-19 restrictions.
SOURCE: Pembroke Today
---
Source display and media assets from vendors
This shop rotates their best selling brands in and out, in a dedicated space, using vendor-sourced signs. The vendor is given the opportunity to fill space if they fill the signage space above (seen here by Teller Hill). Many vendors provide images or signage you can use to make a custom look. Always ask for media assets when you place orders!
---
SEPTEMBER 2023 NEWSLETTER: ISSUE #646
Did you miss last month's articles, surveys, and discussions?
Welcome to the Golden Quarter
September action items
Selling Christmas: Tips to drive Q4 sales
Q. Do you have a recognition wall or special installation for volunteers?
The Gift Shop: A patient with cancer's vacation spot
A. Who has a good vendor for large art prints?
Dubai Hospital Gift Shop
Q. How did you justify payroll deduction to admins?
SURVEY: Percent of shop sales from payroll deductions?
Beautiful holiday displays
Gift Market Calendar
LARGE ART PRINTS
Q. Where do you purchase large art prints to sell in your shop? Looking for a good vendor for bigger art prints, not necessarily the word/phrases. Like the big sunflowers, fields of wheat, abstract art, etc. to sell to our customers. We are in a smaller town, and we don't have places to look for such items. I have purchased several from Gift Craft, but I am looking for new ideas and vendors. Thanks – Jaci Gottschalk, HaysMed Hospital, Hays, KS. 6/21/23
P Graham Dunn has beautiful artwork. – Renee Langue. 8/30/23
Creative Co-op usually has reasonably priced art. – Lee Patterson. 8/16/23
We have been successful with wall art from Raz Imports. – Wendy 8/17/23
Kalalou has some nice large prints that are reasonably priced. – Jennifer Bahlmann-Ballantine 8/17/23
---
DIE-CUT STICKERS
Q. Does anyone have a good recommendation for a vinyl die cut sticker vendor? Our campus includes a lot of students and those stickers are trending with our students right now. Would love to find someone who has some medical themed or state themed stickers. – Alyssa Feller, University of Mississippi Medical Center, Jackson, MS. 6/26/23
I've tried a few sticker vendors, including Stickers Northwest, and right now I love Big Moods via Faire. I can buy as few as one per style and they are only $1.50. Stickers Northwest minimums per sticker (24) was way too high for us and I still have stickers I'm trying to unload from them. I've found that periodically adding a few new ones keeps sales fresh because people know to check back and see what's new. – Lynn MacKenzie, Sparrow Hospital, Lansing, MI. 200 beds. 8/19/23
I also suggest Stickers Northwest. Not only for the assortment, but for custom. They were very easy to work with getting our logo on a sticker. – Karla Glanzman, Seattle Children's Hospital Gift Shop, Seattle, WA. 340 beds. 8/16/23
I Heart Guts has a terrific collection of anatomy stickers, plus pins, buttons, keychains, and funny socks. They are a loyal advertiser in this issue (see their "Product Pick") and were terrific to work with. – Cindy
Stickers Northwest Inc. Fast easy low cost and personalized if you want for 0!! – Tricia Rochman, Carbondale Memorial Hospital, Carbondale, IL. 154 beds. 6/26/23
Check out Big Moods and Ellembee Gift.  – Sally Miller, Ahuja Medical Center, Beachwood, OH. 6/26/23
We just picked up Nice Enough Stickers. The display is great and the cost is low. They're represented by Anne McGilvray. – Erin. 6/25/23
We use Stickers Northwest. We get them through our rep at ritzsisters.com – Vesta R Smith, Adventist Health Columbia Gorge, The Dalles, OR. 6/22/23
The best sticker vendor around is Stickers Northwest. They are highly durable, ship quick, have oodles of designs and best of all you can customize designs for only a 25 piece minimum! – Angela, RoadRunners LLC, Wholesale, Atlanta, GA. 6/16/23
ISO sticker vendor! 🔎 Didn't get a chance to comment!? Enter your response here or at the end of the newsletter.
Connect. Share. Grow. ♡
---
Want to advertise? Click here.
© Cindy Jones Associates, 2022. COPYRIGHT PROTECTED. Redistribution, copying, reselling, re-renting, or republishing is STRICTLY PROHIBITED. Cindy's Newsletter may not to be forwarded, redistributed, reproduced, reprinted, or posted online without prior permission from Cindy Jones Associates. Subscribers may share one issue with a fellow manager. Thereafter, the manager may subscribe here to receive future issues.
https://www.cindyjonesassociates.com/wp-content/uploads/2023/10/shop_christmas-display-Stanford-3.jpg
1463
2048
C Jones
https://www.cindyjonesassociates.com/wp-content/uploads/2021/05/CJA_coral_400x106.png
C Jones
2023-10-15 08:00:00
2023-10-17 12:25:40
Cindy's Newsletter for Gift Shop Managers | October 15, 2023 💮