Cindy's Newsletter for Gift Shop Managers | November 15, 2023 💮
CINDY'S NEWSLETTER
for
Gift Shop Managers
Cindy's Newsletter for Gift Shop Managers delivers practical, ready-to-implement content to gift shop managers, retailers, and volunteers across the country. We help our readership of over 3,000 retailers optimize shop operations, grow revenue, and connect with one another. The newsletter is published monthly and free since 2001.
Have you paid your dues this quarter?
The value and richness of this newsletter comes from your participation. Do your part by submitting two comments per quarter, at minimum. Reply to reader's questions listed throughout the newsletter (in green) or simply share what is working or isn't working in your shop, a great selling product, a helpful website or resource, an operating question, your biggest challenge right now, a terrific vendor you've come across recently, tips on managing volunteers, or tips on managing yourself!
LEAVE A COMMENT! Click the green comment tags

throughout the newsletter, enter it in the comment section, or send to cindy@cindyjonesassociates.com.
---
NOVEMBER 15, 2023
---
Stanford Health Care Gift Shop, Stanford, CA
---
Q. When is everyone setting out Christmas? 🎄
A member of the Hospital Gift Shop Facebook group recently asked when everyone is setting up and displaying Christmas merchandise. We analyzed the 36 comments to identify patterns and draw conclusions based on the content. Here's what we found:
🎯 Maximize sales window
Displaying Christmas the day
after Thanksgiving
= four weeks of sales.

Early October = eight weeks of
sales at standard price.
The average date was October 24. We recommend earlier to maximize your sales window.
Dates are often associated with specific events, such as open houses, (e.g. "Holly Daze") to create excitement and mark the beginning of the holiday season.
Some shops put out new stock every week, keeping the selection fresh and encouraging employees and customers to return regularly.
Incremental reveals create a sense of anticipation and exploration.
RESPONSES
We started putting Christmas out today! Lots of work and fun. This is just the beginning of things to come. We hold off putting all items out so that we can put new stock out every week approximately 10 – 15 different items out weekly. I have found this keeps the employees coming back to see what's new. – Debbie C
Get it out now! – Cindy Jones
We'll be starting the last week of October! – Jordan A
November 5 – Jenny L
Third to fourth week of October – Lori V
November 13 – Jenny M
November 9 – Susan S
⨁ View more responses…


This weekend! – Mary Ann M

We may start putting some things out next week if we have sold through
most of our Halloween items – Carlos O

We will start in the next week. We are dwindling down Fall, and we have our state Auxiliary convention the first of November, and we want to have it all done before then so when we open back on the 6th we are all ready to sell. – Jenni D

November 1 – Whitney A

We have an advertised Christmas event for two days the weekend of November 4 and then the shop will be set from then on🎄 – Barbara M

After Thanksgiving ✨ – Stephanie G

Ours is out! Put it out Friday! Open house October 28. Everyone does their open house the first weekend of Nov where I am! – Brian M

We are having our open house Nov 6. We will be putting it out the week before. – Lanie R

The week of Halloween. – Lori J

Now, October 16 – Marla B

We are targeting Oct 31 – Nancy W

We set up Christmas decor aisles starting October 1 each year! It starts selling immediately 😄 – Patty S

November 4 for our open house on November 9-11. – Pat N

We started on Saturday (Oct 14) with inspiration but today we put out our kitchen section. It is flying off the shelves. This is the earliest we've ever put out Christmas but other local gift shops already have it out. Partially because I am going out of town the usual time we put it out (after Halloween). Gift Shop employees are happy getting it out early. It's less stressful. – Jen M

November 1. Probably start 10/31. We have a huge tree lighting ceremony/fundraiser, on November 17. We use that day to kick off the holiday season in our shop. – Terri K

November 1 it is a tradition we have called Holly Daze with 20% off store wide, a few exceptions, candy and flowers. It is a two-day event. Great way to start the season🎄 – Mary R

We will be setting up the weekend of Nov 4. – Bonnie P

Ours goes out the week of October 29 with an open house on Nov 8th. – Bonnie A

We have a small store so we did early October to stretch the selling window. – Darice D

Starting this week and next (Oct 16). – Kate E
---
Gems & trends from the Facebook group
POCKET HUGS
Wanted to share a new item we started carrying and has done well. They are wood cards and are beautiful. We get them from Gantz. – Bonnie P
SUNDRIES & COUGH DROPS
Where does everyone get your sundries from – i.e., aspirin, personal care items. Does anyone also carry cough medicine, cough drops, etc? – Debi E. 10/17/23
Kelli's (12 respones)
Kelli's is expensive. We stopped using them 15 years ago. Costco, Sam's and a local candy and sundries company. C-store wholesalers and Merchandise, Inc. Buy online. They do terms for us with no minimum. Unfortunately, we have to use several resources to get what we want, but it's worth it. – Melanie T
We are finding the prices a little high with Kelli's. – James A
Sams and Amazon – Terri D
Dollar Tree – Tricia R
Weiners LTD, Sam's Club, Walmart – Greg H
Core Mark – Jordan A
Costco Business Center, Amazon – Bonnie T
I have reached out to our Outpatient Pharmacy about setting us up account through the pharmacy so we can get our items at a much cheaper price. I'm waiting to hear back, but their response was positive! – Cindy K
See Facebook group for Hospital Gift Shops below!
GREAT PAIRINGS
If you carry Ty Stuffies, this has been a great pairing for us! – Bonnie P
---
Q. Best selling candles?
We have been carrying Village Candles for several years. They sell okay but I am wondering what other companies you may sell. Freight is just so high on candles and I am considering changing but wanted input from others. We are a 199 bed community hospital in rural North Carolina. There are few shopping options in our town other than Walmart. – Angela Q. 10/16/23
SOURCE: Hospital Gift Shops Facebook Group
---
Custom shop shirts for your team
We love these custom gift shop shirts! What a welcome and festive way to show your shop is oozing with the holiday spirit.
Bonus: shop staff become 'walking billboards' for the gift shop as they venture out to the cafeteria, hospital corridors, or just around town.
Why limit this idea to Christmas. Think of the fun shop shirts you can create for Halloween, Black Friday, or July 4th!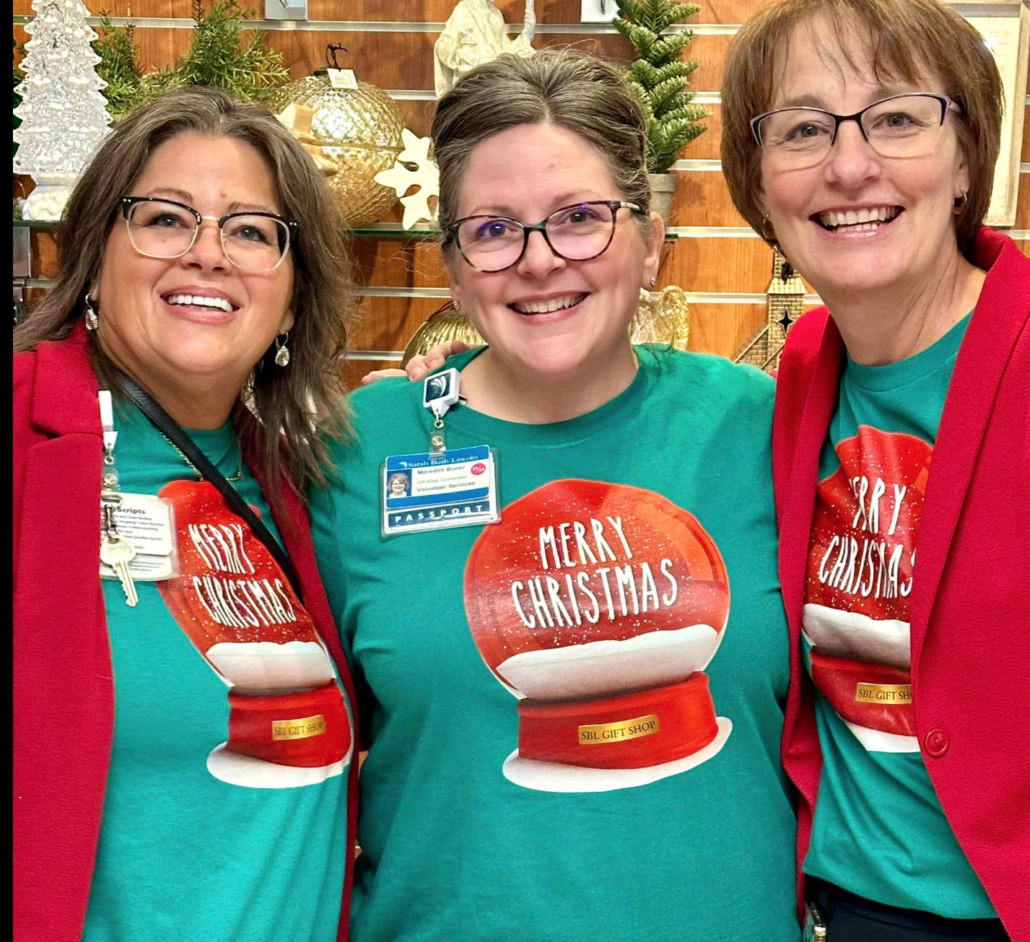 🎯 When designing your shirts – or any other marketing content – go for the funny bone. HUMOR begets EMOTION begets SALES!
SOURCE: Hospital Gift Shops Facebook Group
---
NEW! Facebook group for Hospital Gift Shops

Private Facebook group Hospital Gift Shops. Membership is restricted to hospital gift shop professionals.
Advice, inspiration, and all the feel-goods!
Connect and grow.
"What's flying off your shelves?"
💮
Swap stories, pricing, and contacts.
"Could this be the perfect price tag?"
Share the laughs. Share the tears.
"I'm on an emotional retail rollercoaster!"
💮
Share light-hearted, crazy stories.
"A customer once asked me to wrap a cactus!"
Can't wait to see you there!

♡ Connect. Share. Grow. ♡
---
Readers show off their holiday displays
Displays galore! Readers put on a show this year with their beautiful holiday displays, seen on the Hospital Gift Shops Facebook group. We couldn't feature them all – you'll have to join the group – but we wish we could. A LOT of hard work with STUNNING results! 🤯 🧘🏼‍♀️ 💪🏼
Need more inspiration?! Check out "Truly creative holiday displays" for some creative DIY holiday tree ideas for your shop. They are beyond clever!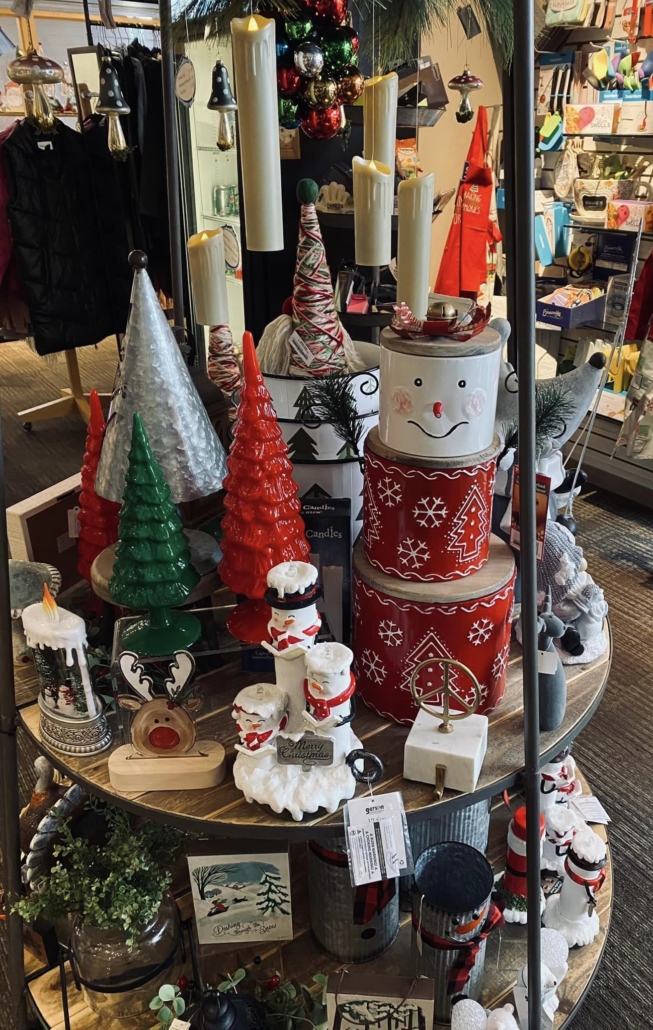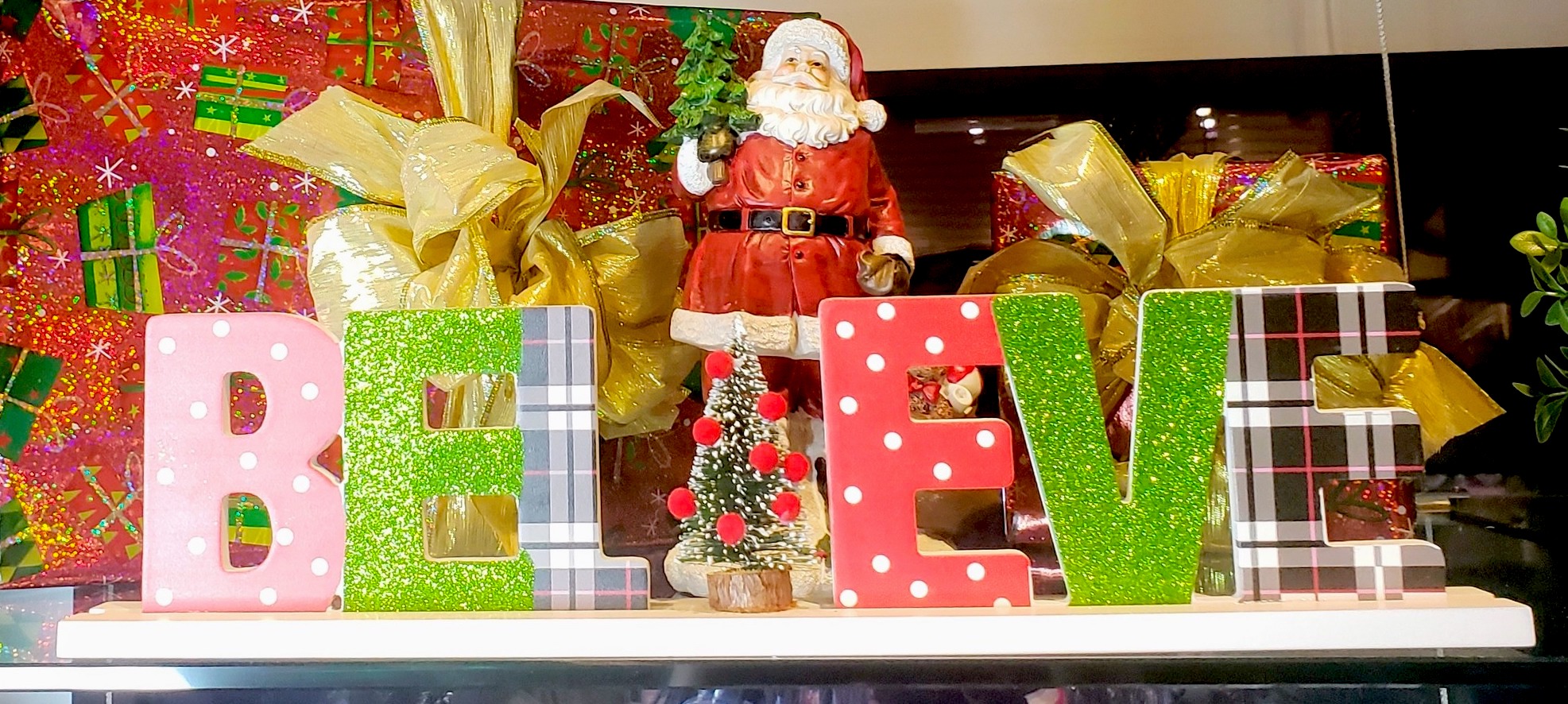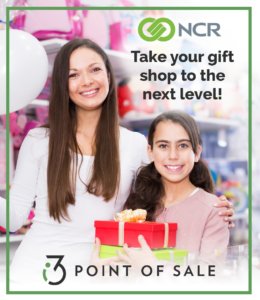 ---
SPONSOR
i3 Verticals – NCR Point of Sale Solution
A "Volunteer Friendly" NCR Point of Sale solution
for hospital gift shops. Easy to learn! Easy to use!
Payroll Deduction and Inventory Management available.
Take your gift shop to the next level!
Ask for a FREE copy of our "Hospital Gift Shops:
Tips for Success" booklet.
887-809-9980
www.i3pos.com
---
Spring/summer 2024 apparel trends
Atlanta Apparel announces spring/summer 2024 apparel trends.
The upcoming season's hot ticket apparel styles include spliced denim; wide leg trousers; soft utility pants; tailored shorts; retro print swimwear; coordinating shorts and shirts; twisted accents; column style dresses and skirts; volume mini dresses; maxi dresses; tunics; t-shirt blouses; wrap skirts; miniskirts; and ruffled and pleated midi skirts.
Footwear trends lean towards the leisurely, versatile and nostalgic. Styles are thick and more athletic or thinner with a minimalist approach that features shimmering, printed details to stand out, with styles including: ballet flats with buckles, laces, and simple designs; flat sandals; slides; heeled sandals; fisherman sandals; strappy flatforms; cocktail hour wedges; resort espadrilles; stacked platforms; embellished cowboy boots ticking toward thigh-high, stark-white designs and shiny metallics; and all-terrain sneakers, adding a stylish spin to an outdoor classic.
For accessories, dainty pieces in geometric patterns remain a staple. Illusion earrings; jeweled chokers; wrist stacks; unique bangles; rope belts; Y2K chain belts; belly chains; aviators; super-sized frames; crafted bucket bags; mini top handle purses; phone bags.
MASTER MOTIVATION and SLAY SALES
Set – and post! – your sales goals
for October, November and December.
This quarter should represent
40-50% of your annual retail sales.
---
UPCOMING HOLIDAYS
DECEMBER
Dec 7 – Hanukkah Begins
Dec 21 – Winter Solstice
Dec 25 – Christmas 🎄
Dec 31 – New Year's Eve
JaNUARY
Jan 1 – New Year's Day 🎊
Jan 17 – Martin Luther King Day
Jan 21 – National Hug Day 🤗
FEBRUARY
Feb 11 – Super Bowl Sunday
Feb 13 – Mardi Gras/Paczki Day
Feb 14 – Valentine's Day
…who cares, the holidays are over! 🎉
---
This is no ordinary gift shop
A cancer center gift shop designed for both retail and wellness
Hydra Health Gift Shop at the Henry Cancer Center is no ordinary gift shop – but it wasn't meant to be.
The shop's designers, architect firm Figure, aimed to realize a space that navigates away from the sterile feeling of many hospital interiors, both materially and figuratively. They began by visiting a number of hospital gift shops as research and the experience left them "feeling incredibly overwhelmed by all the stuff crammed in these compact spaces," not to mention the often hectic environments of hospitals.
The shop serves as a combined wellness, utility and retail space with a work nook, beauty bar and respite room. The material continuity keeping the space from feeling overcrowded, apropos for a cancer center.
The shop's designers said that the team wanted to create "opportunities for rest and contemplation in a soothing environment." Covering 1,600 square feet, Hydra Health's new facilities manage to fill a range of needs without feeling packed in. The shop stocks refreshments, personal care items, clothing and specialty cancer care needs.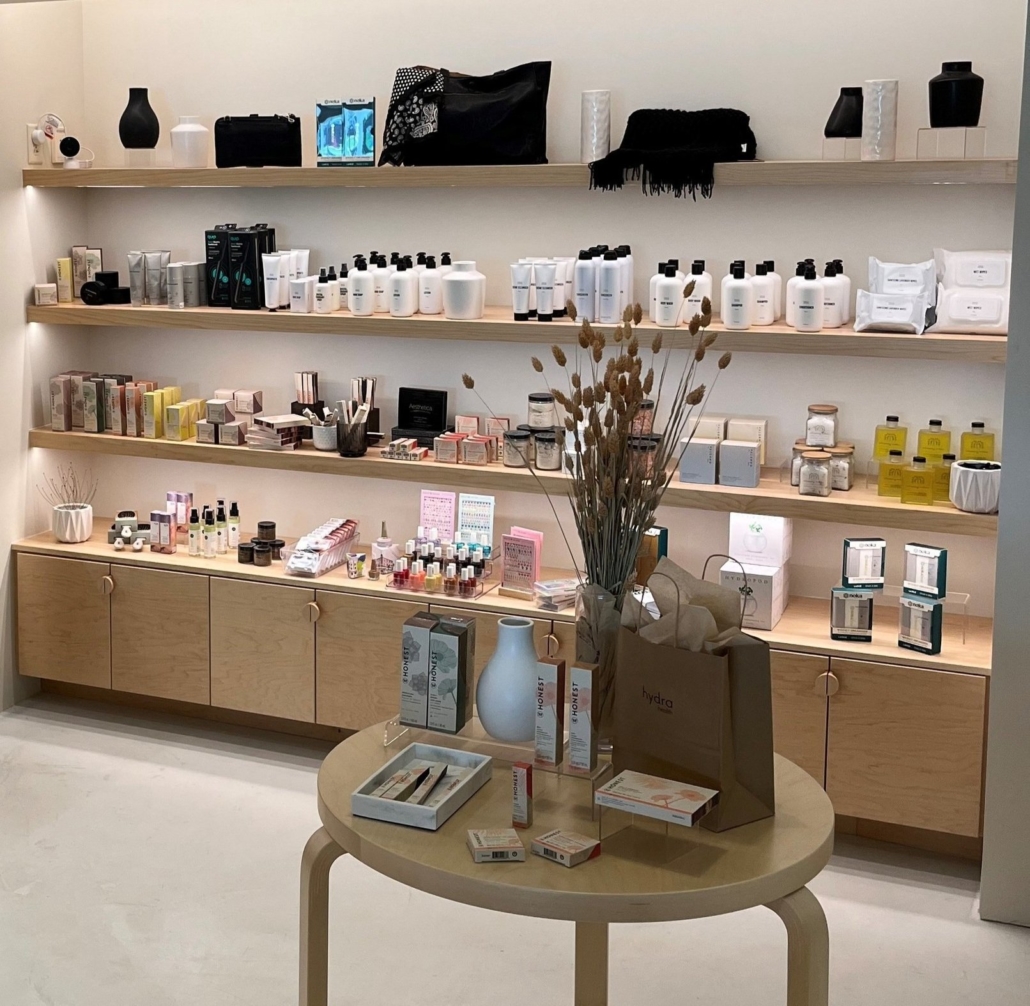 ---
Making spirits bright 𐂂
Who doesn't love a giant gold reindeer with chandeliers hanging from the antlers!
In their recent issue of Holiday Shop 2023, Gift Shop Plus features a terrific article on Philly-based gift shop, Occasionette, about their holiday display inspirations, process and tips.
If there's one person who outdoes Santa Claus in their holiday planning, it's Sara Villari. She founded Occasionette a decade ago in South Philadelphia and now has a total of three locations. She carries an extensive product offering, but that isn't what she is known for. Each year, Villari goes all out in the holiday displays across each location. Read more…
𐂂
SOURCE: Gift Shop Plus
---
OCTOBER 2023 NEWSLETTER: ISSUE #645
Did you miss last month's articles, surveys, and discussions?
Why holiday shopping season is starting earlier this year
Lori's Gifts sued by EEOC for disability discrimination
NEW! Facebook Group for Hospital Gift Shops
Hospital gift shop reopens under new management
A. Do you have a recognition wall or special installation for volunteers?
California approves $25/hr healthcare min. wage
4 tips for successful cross merchandising
How to justify payroll deduction to admins?
Trending: Nesting cones and textured trees
Pembroke Hospital auxiliary hosts fundraiser fashion show
Source display and media assets from vendors
Gift Market Calendar
Discussions have move to our private Facebook group Hospital Gift Shops. Come join us!
♡ Connect. Share. Grow. ♡
---
Want to advertise? Click here.
© Cindy Jones Associates, 2022. COPYRIGHT PROTECTED. Redistribution, copying, reselling, re-renting, or republishing is STRICTLY PROHIBITED. Cindy's Newsletter may not to be forwarded, redistributed, reproduced, reprinted, or posted online without prior permission from Cindy Jones Associates. Subscribers may share one issue with a fellow manager. Thereafter, the manager may subscribe here to receive future issues.
https://www.cindyjonesassociates.com/wp-content/uploads/2023/11/Stanford-Hospital-Gift-Shop-christmas.png
538
900
C Jones
https://www.cindyjonesassociates.com/wp-content/uploads/2021/05/CJA_coral_400x106.png
C Jones
2023-11-15 08:00:00
2023-11-18 11:52:54
Cindy's Newsletter for Gift Shop Managers | November 15, 2023 💮