Cindy's Newsletter for Gift Shop Managers | February 15, 2023 💮
CINDY'S NEWSLETTER
for
Gift Shop Managers
Cindy's Newsletter for Gift Shop Managers delivers practical, ready-to-implement content to gift shop managers, retailers, and volunteers across the country. We help our readership of over 3,000 retailers optimize shop operations, grow revenue, and connect with one another. The newsletter is published monthly and free since 2001.
Have you paid your dues this quarter?
The value and richness of this newsletter comes from your participation. Do your part by submitting two comments per quarter, at minimum. Reply to reader's questions listed throughout the newsletter (in green) or simply share what is working or isn't working in your shop, a great selling product, a helpful website or resource, an operating question, your biggest challenge right now, a terrific vendor you've come across recently, tips on managing volunteers, or tips on managing yourself!
LEAVE A COMMENT! Click the green comment tags

throughout the newsletter, enter it in the comment section, or send to cindy@cindyjonesassociates.com.
---
FEBRUARY 15, 2023
---
Warm Wishes Gift Shop, Evanston Hospital, Evanston, IL
---
Three new must-have skills for retail buyers
How much experience do you have with omnichannel retailing? Can you gauge the impact of macroeconomic conditions on consumption habits? Do you have cross-departmental skills like e-commerce, marketing, design, systems and planning? Buyers have always played an integral role in the retail industry, understanding the customer, and predicting shopper's behavior.
But the buyer's role is drastically changing, now that "omnichannel" retailing is the new reality. They must be able to absorb enhanced analytics and work even more closely with design and marketing applications to understand and adapt to trends that satisfy quickly changing customer tastes.
In today's market, buyers must possess additional mission-critical competencies to succeed:
Multidisciplinary experience including e-commerce and marketing.
A more complex understanding of the customer by evaluating data analytics, patterns in shopping behavior, and fluid pop culture and entertainment trends.
They must also gauge the impact of macroeconomic conditions on consumption habits.
Customers are becoming more individualistic, with their style and shopping habits. Merchants need the knowledge and expertise to combine different elements, ranging from lifestyle to behavioral insights to understand their target market.
The ability to integrate all of these data points (data analytics, shopping patterns, and macroeconomic conditions) with their own customer experience to make impactful business decisions.
Understanding newly developed software and technology that tracks customer behavior.
Ability to work with multiple customer profiles (as opposed to a single customer profile).
SOURCE: Total Merchante
♡ Connect. Share. Grow. ♡
---
Q. Source for quality jewelry spinners?
Q. Does anyone have a good source for quality jewelry spinners? Now that most use a peg holed card (versus the old folded top), we can't seem to find any quality durable spinners. We are only finding the metal spoked spinners or the wood spinners with metal pegs. – Lee Patterson, St. Vincent's Hospital Gift Shop, Birmingham AL. 400 beds. 1/25/23
We get our spinners from our jewelry vendors. I currently have a Rain spinner and a Cornet (Main Street Earrings) spinner. Both are on our shelves. They are not free but some will offset the price of the display with the purchase of the product. Hope this helps :) – Lanie Ray,Fairfield Medical Center/Wishes Gift Shop, Lancsater, OH. 1/26/23.
What is a good source for durable, quality jewelry spinners?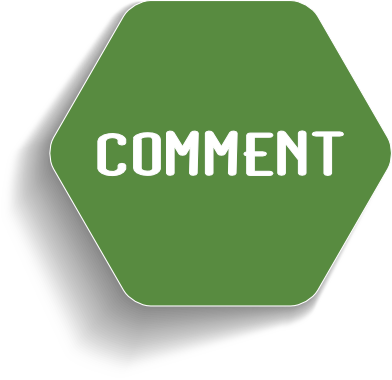 Sharing is caring……especially when it comes to finding good quality displays!

Enter your comment here or enter it at the bottom of the newsletter.
Connect. Share. Grow. ♡
---
SPONSOR
Quickcharge POS provides all of the point of sale features
you need in an easy-to-use solution with automated
payroll deduction capabilities, contactless payment,
and reliable customer support!

Transitioning from your current POS system
is fast, easy, and affordable.
800-348-5545
www.mmhayes.com/giftshopPOS
---
Victoria's Gift Shop online store
Last month we explored a great example of an online store from DeShea's Gift Shop at Baptist Memorial Hospitals in Oxford and Southaven, MS. The online store features custom gift baskets that shopper's assemble online from a variety of merchandise with delivery in the hospital or via pickup. Check out "How one gift shop is selling custom gift baskets online" to see how they do it!
This month we are reviewing at the online store for Victoria's Gift Shop at the Royal Victoria Regional Health Centre. To begin, we love how they use the site to celebrate their volunteers. What a great way to celebrate their contributions, attract new volunteers, and give a welcoming smile to your e-commerce store.
The homepage features a beautiful, professional-grade photo of a terrific shop display. We also like how the hours are prominently displayed across the top. Informative without being overbearing. But, keep it concise to avoid line wrapping: "Now Open for IN-PERSON Shopping. STORE HOURS: Mon – Fri 8:30am – 4:30pm. Sat & Sun – Closed"
An attractive popup, branded with the shop's bag, offers a 15% discount when you subscribe. Mailing lists are one of the easiest ways to boost sales. You have a direct communication line with your customers. Just don't overwhelm them; send a maximum of one email per week.
Collections are a great way to lure shoppers into browsing your merchandise and upselling. Victoria's Gift Shop online store has several creative collections that create curiosity and, therefore, become bait-clicks: Health & Beauty, Home, Nighty Night, Farmhouse Collection. We would have rather seen the images reduced in size and then listing all Collections on the homepage, instead of a subpage.
One thing we would change on this site is the font. In terms of design, font might not seem important but don't be mistaken, they are! Fonts elicit certain emotions and convey specific messages and purpose.
The font on this site is called Anonymous Pro and is literally "designed especially with coding in mind." Look at the text in the image above. Does it have a techie look and feel? Fonts like Montserrat, Playfair Display, Raleway, and Amiri are always a safe bet for giving visitors that serene, familiar feel.
🎯 TIP: Test a font by using it on your product descriptions for plush, baby and clothing. If it doesn't look like it "matches" what it's describing, it won't evoke the feeling you want in your shopper.
---
UPCOMING HOLIDAYS
MARCH
Mar 1- World Candle Day
Mar 2 – Ash Wednesday
Mar 3 – Employee Appreciation Day
Mar 12- Daylight Saving (Start)
Mar 17 – St. Patrick's Day ☘️
Mar 22 – First Day of Ramadan
Mar 30 – Doctor's Day 🩺 🥼
APRIL
Apr 1 – April Fool's Day
Apr 7 – World Health Day
Apr 9 – Easter Sunday 🐰
Apr 18 – Tax Day
Apr 22 – Earth Day 🌎
Apr 26 – Admin Prof Day
MAY
May 5 – Cinco de Mayo
May 6 – Nurses Day
May 6- Kentucky Derby 🐎
May 14 – Mother's Day
May 29 – Memorial Day
Graduation Season Begins
---
Q. Have you tried flower vending machines? Why or why not? 💐
Have any hospital gift shops taken on a flower vending machine to capture floral sales after hours? I would love to hear recommendations for companies to work with and approximate costs. Thank you! – Meggen Heuss, UW Health, Madison, WI. 1/15/23
Hi Meggen! The article "Should vending machines be part of your retail strategy?" provides some pros and cons on vending for retail. It was written in 2019. We will leave your question up in hopes you get some feedback from fellow managers this month! – Cindy Jones Associates
Have you tried flower vending? Why or why not? Costs? Sourcing?
<- CLICK TO COMMENT
♡ Connect. Share. Grow. ♡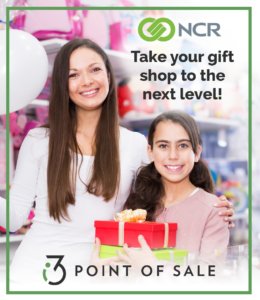 ---
SPONSOR
i3 Verticals – NCR Point of Sale Solution
A "Volunteer Friendly" NCR Point of Sale solution
for hospital gift shops. Easy to learn! Easy to use!
Payroll Deduction and Inventory Management available.
Take your gift shop to the next level!
Ask for a FREE copy of our "Hospital Gift Shops:
Tips for Success" booklet.
887-809-9980
www.i3pos.com
---
2023 holiday preview
from Gift Shop Plus / Winter 2023
According to Gift Shop Plus magazine the holiday season of 2023 is expected to feature several trends, including:
Natural textures such as wood and pampas grass, with muted colors and fresh greenery to create a welcoming and warm farmhouse feeling.
Muted colors and bronze over gold, along with softer greens and reds are still in demand.
Created holiday palettes with vibrant, whimsical, and nostalgic shades, featuring traditional holiday icons in re-imagined styles.
A traditional theme with vibrant red and rich green combined with white and silver accents.
Luxury and maximalist trend featuring a jewel palette of midnight blues, rich emerald greens, deep purples, and ruby reds. This theme is also associated with the home cocktailing trend and a touch of vintage style.
A resurgence of tinsel as a popular holiday decoration
More nostalgic gourmand fragrances with fruit notes and toned-down balsam notes.
SOURCE: Gift Shop Plus
---
Q. Restrictions on social media usage?
Q. When it comes to social media and you are restricted to nothing outside of the hospital, how do you make this work? We do have a Facebook page, but it is a closed group. As volunteers, we are part of this group and we do invite friends. But feel this doesn't reach more in the community. – Jan Friedman, Unity Point, Dubuque, IA. 1/24/23
Do you use social media to promote your shop? How do you reach your community?
<– CLICK TO COMMENT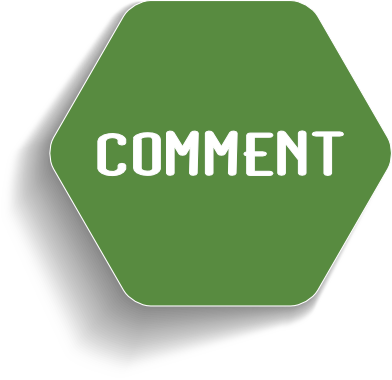 Does your hospital restrict the use of social media for marketing and reaching customers?

Leave a comment here or enter it at the bottom of the newsletter.

Thanks!
Connect. Share. Grow. ♡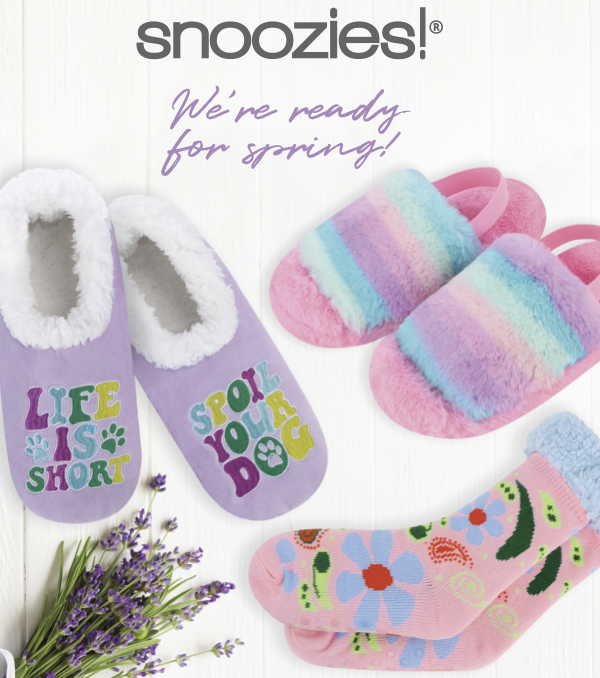 ---
SPONSOR
snoozies!® Spring 2023
Check out the new slipper slides, pairables, skinnies and spring collections
We are mixing style and comfort for the most adorable spring yet!
See all snoozies!® collections at snoozies.com
Call your local rep or our in-house specialists:
Pam at 252-650-7000 ext 209
Danielle at 252-650-7000 ext 206
---
💮
Gift Market Calendar

💮
**Always double-check show dates
Mar 1-3, 2023
Atlanta Spring Market
Mar 21-24, 2023
Dallas Apparel & Access Market
Apr 22-26, 2023
High Point Spring Market
May 8-10, 2023
Atlanta Spring Cash & Carry
Jun 21-27, 2023
Dallas Total Home & Gift Market
Jun 27-30, 2023
Dallas Apparel & Accs Market
Jul 11-17, 2023
Atlanta Summer Market
Jul 30-Aug 3, 2023
Las Vegas Summer Market
Aug 22-25, 2023
Dallas Apparel & Accs Market
Sep 18-20, 2023
Atlanta Fall Market
Sep 19-21, 2023
Dallas Total Home & Gift Market
Oct 14-18, 2023
High Point Fall Market
Oct 24-27, 2023
Dallas Apparel & Accs Market
Nov 6-8, 2023
Atlanta Fall Cash & Carry
Visit
Gift Shop Mag Trade Show Calendar
for smaller local and regional shows.
---
March action plan 🍀
🧸 DISPLAY
March 1 – Display St. Patrick's Day cards and merchandise.
March 2 – National Salesperson's Day. Honor your volunteers and sales staff for their hard work and accomplishments.
March 8 – Display Easter, spring, and garden merchandise. Greeting cards and higher-priced items should go out first. 🐰 🌸 🌻 🍄 🌿
📝 PLAN
February 21 – Hold a Mardi Gras sale for Fat Tuesday. Hand out beads to each customer and give them the opportunity to receive a discount of anywhere from 20% – 50%. 🎉
Get your order in now for a bucket of green carnations and ferns from your florist to sell on St Patrick's Day.
March 17 – In honor of St. Patrick's Day, offer a 20% OFF GREEN discount on anything with green on it. Customers will love hunting for items with green! 🎉
---
New line discovered at Atlanta Gift Show: PUNCHKINS
Found a cute new line at the Atlanta Gift Show, Punchkins.
They are fun, and some a little snarky, I think they will do well for us.
No sales data yet as I am still waiting for the order, but I can follow up if anyone is interested.
– Sally Miller, Ahuja Medical Center, Beachwood, OH. 144 beds. 1/15/23
Punchkins are designed in the USA. They are based in central Connecticut, USA and orders ship via USPS and UPS from Winston-Salem, NC.
Thank you for the tip Sally!!!
---
JANUARY 2023 NEWSLETTER: ISSUE #638
Did you miss last month's articles, surveys, and discussions?
How one gift shop is selling custom gift baskets online
Proof that social media can increase sales
Upcoming holidays
Q. Have you tried flower vending machines?
Survey Results: Do you use a cash register or POS system?
Winter action items
Video: Go inside Mass General Hospital gift shop
Hospitals' volunteers run risk of skirting federal labor laws
Gift Market Calendar
EMPOROS POS
Q. I run The Orchard Gift Shop at Indiana University Health. They want to change our POS system to change to Emporo. We currently have Keystroke. Does anyone currently use Emporos POS? If so, what are your thoughts on it. I would appreciate any feedback. Thank you. – Jodi Tyrie, Indiana University Health Arnett Hospital, Lafayette, IN. 191 beds. 10/15/22
I would not recommend using a system like this. If you are going to the expense of bringing in a new system, I would definitely use a system that is better suited for retail with a good inventory management system. We are currently in the process of getting a new POS system with NCR/i3Verticals. Good luck! –Deb Kerr, Children's Mercy Hospital, Kansas City. 385 beds. 11/17/22
FROM CINDY
We are not familiar with Emporos. It has not been mentioned in our ongoing POS survey as a system in use. At first glance, it appears to be designed for pharmacies. I would question its ability to meet the unique needs of a gift shop. Keystroke is designed specifically for retail operations. Emporos does have two nice features: native payroll deduction and a mobile bedside delivery option. But, because it is optimized for pharmacies, the user interface might be confusing in a gift shop environment unless they adapt it.
♡ Connect. Share. Grow. ♡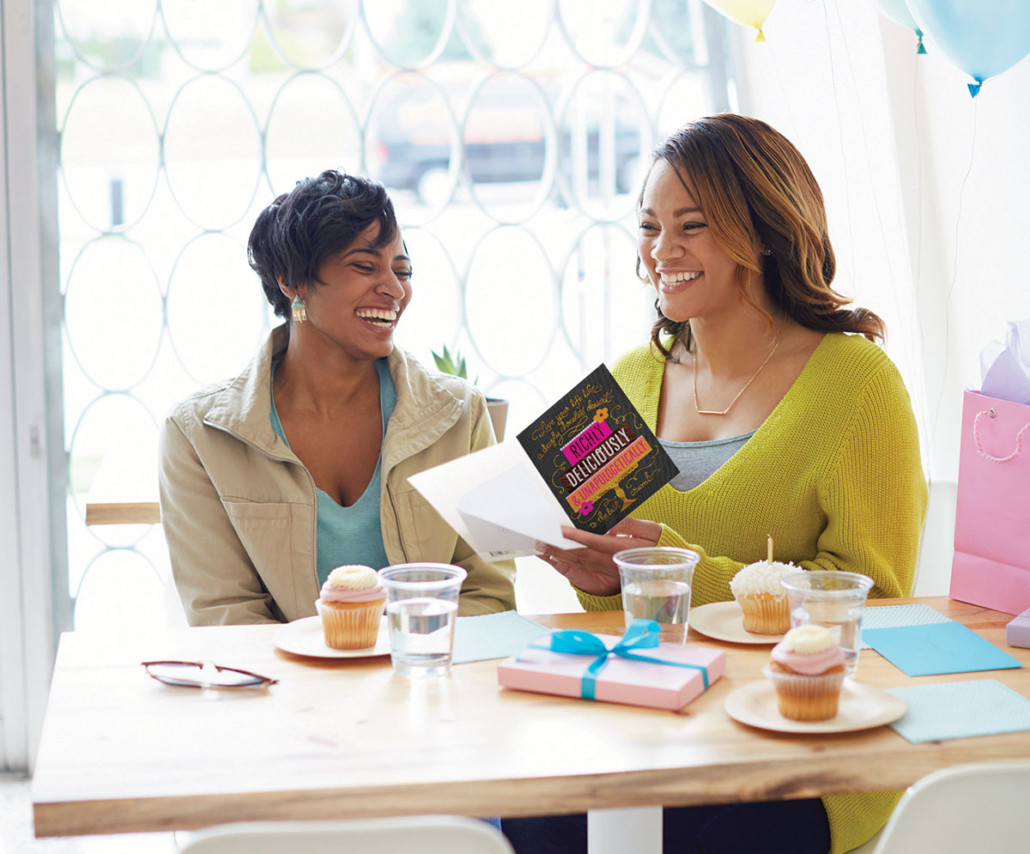 ---
SPONSOR
Hallmark's brand promises to make a genuine difference
in every life, every day! Hallmark is a perfect partnership
for hospital retail. Create a relaxing respite for staff,
visitors and patients. Flexible floor plan options and attractive
opening terms make this a great opportunity for your hospital gift shop!
816-274-5185
GrowWithHallmark.com
Want to advertise? Click here.
---
Did you miss last month's free Job Description for Gift Shop Manager!
© Cindy Jones Associates, 2022. COPYRIGHT PROTECTED. Redistribution, copying, reselling, re-renting, or republishing is STRICTLY PROHIBITED. Cindy's Newsletter may not to be forwarded, redistributed, reproduced, reprinted, or posted online without prior permission from Cindy Jones Associates. Subscribers may share one issue with a fellow manager. Thereafter, the manager may subscribe here to receive future issues.
https://www.cindyjonesassociates.com/wp-content/uploads/2023/02/shop_Evanston-Hospital-Evanston-IL.jpg
480
725
C Jones
https://www.cindyjonesassociates.com/wp-content/uploads/2021/05/CJA_coral_400x106.png
C Jones
2023-02-15 08:00:00
2023-03-13 16:26:29
Cindy's Newsletter for Gift Shop Managers | February 15, 2023 💮