Cindy's Newsletter for Gift Shop Managers | January 15, 2021 💮
CINDY'S NEWSLETTER
for
Gift Shop Managers
Cindy's Newsletter for Gift Shop Managers delivers practical, ready-to-implement content to gift shop managers, retailers, and volunteers across the country. We help our readership of over 3,000 retailers optimize shop operations, grow revenue, and connect with one another. The newsletter is published monthly and free since 2001.
Have you paid your dues this quarter?
The value and richness of this newsletter comes from your participation. Do your part by submitting two comments per quarter, at minimum. Reply to reader's questions listed throughout the newsletter (in green) or simply share what is working or isn't working in your shop, a great selling product, a helpful website or resource, an operating question, your biggest challenge right now, a terrific vendor you've come across recently, tips on managing volunteers, or tips on managing yourself!
LEAVE A COMMENT! Click the green comment tags

throughout the newsletter, enter it in the comment section, or send to cindy@cindyjonesassociates.com.
---
JANUARY 15, 2021
---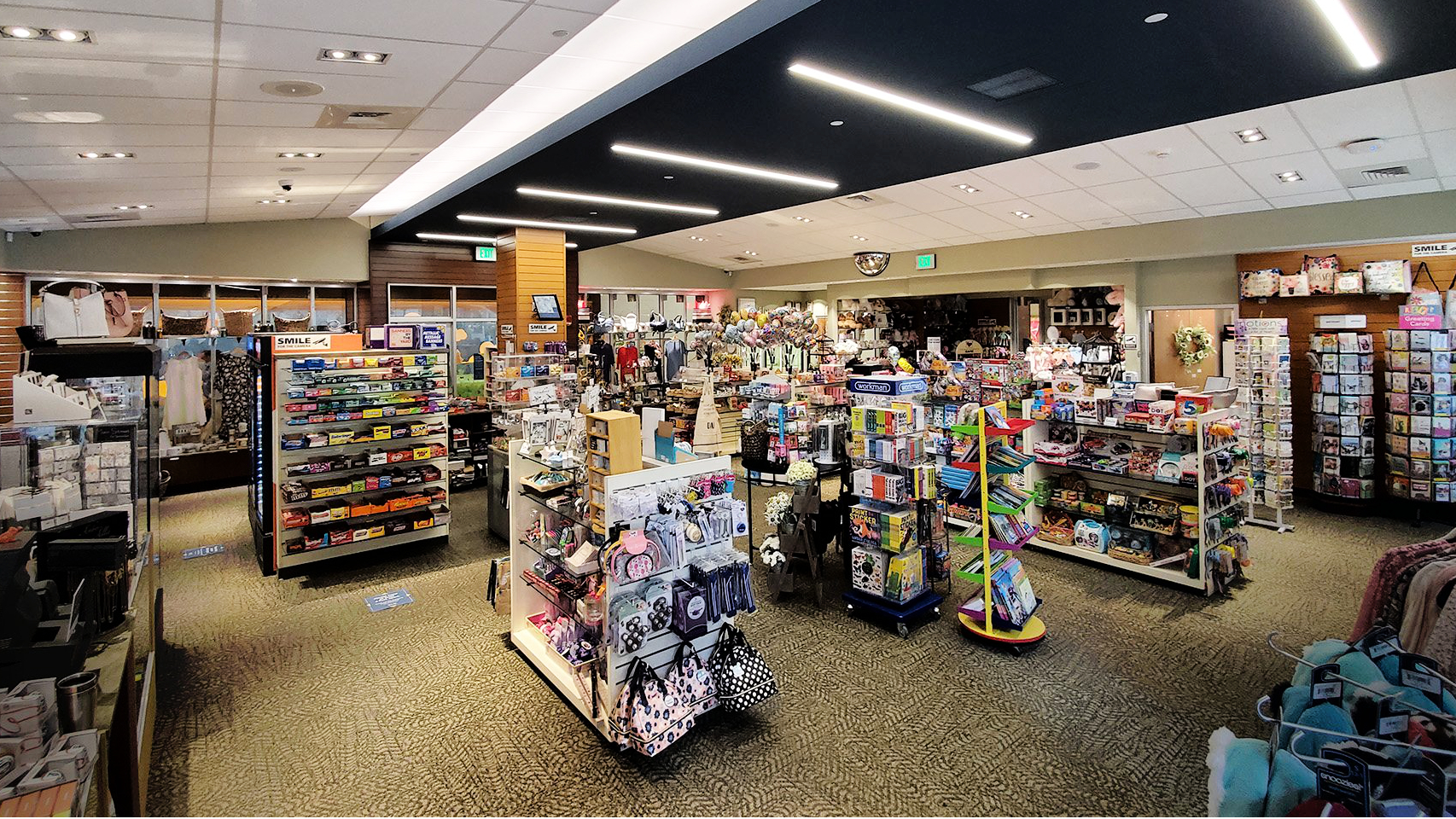 ---
Good riddance 2020. 🧻 Hello 2021! 🎉
I sure do love retailing! Here you are, already buying 2021 holiday merchandise. Whew! It never ends, does it? And, now, after pandemic fatigue, you will need to find the mental energy to bounce back and recover in the face of new challenges. Think of 2021 as the second wave requiring perseverance and endurance.
It has been a heavy year!
Looking back, 2020 offered products slanted towards localism, handmade, connecting to nature and well-being. That's a good thing. Our "well being" was greatly tested.
I worry about all the stressed hospital retail managers around the country that are furloughed because their hospital is closed to visitors or because hospital beds are being moved into their shops due to lack of space. Who would have guessed that hospital gift shops would be housing patients like those in Los Angelos.
I know many of you personally and I have seen your resilience to change and your ability to find solutions to new issues. Now, more than ever, as shop managers, you will have to be nimble and focus on your customer's wants and needs in 2021.
If we are not confident that we have the necessary abilities, we risk getting paralyzed or subjected to forces beyond our control. Managing your own mind and deciding to take charge of your destiny (and helping others do the same) is where you find mental strength for the last mile.
Looking forward, 2021 certainly promises to be a year of hope and transition. Let's go!
---
SPONSOR
Quickcharge POS provides all of the point of sale features
you need in an easy-to-use solution with automated
payroll deduction capabilities, contactless payment,
and reliable customer support!

Transitioning from your current POS system
is fast, easy, and affordable.
800-348-5545
www.mmhayes.com/giftshopPOS
---
Product Pick: Laughter
Let's face it, 2020 has been a less than joyful year. Going into 2021, shoppers are going to connect with products that bring humor and joy into their lives. A basic rule of marketing is to evoke emotion. What better emotion than laughter, sorely needed now more than ever. Bring humor into your shop however you can through signage, products, music, grab-a-joke box at the register or any other creative ways to get them smiling!
Laughter is the best medicine for welcoming 2021!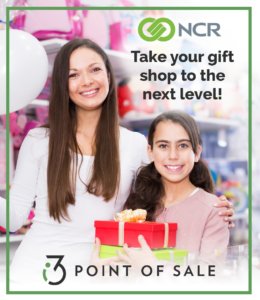 ---
SPONSOR
i3 Verticals – NCR Point of Sale Solution
A "Volunteer Friendly" NCR Point of Sale solution
for hospital gift shops. Easy to learn! Easy to use!
Payroll Deduction and Inventory Management available.
Take your gift shop to the next level!
Ask for a FREE copy of our "Hospital Gift Shops:
Tips for Success" booklet.
887-809-9980
www.i3pos.com
The new year's resolution paradox
by Cindy Jones, Editor 💮
I have been thinking that making New Year's resolutions is a paradox! If I had the discipline to keep resolutions, I probably wouldn't need to make them in the first place! 😄
But setting goals rather than resolutions is different! They are not a heavy chain around our neck! Instead, they are a bright, new challenge. Resolutions are forever, you are not supposed to gain weight, smoke or live off your Visa card ever again.
But goals, aha! They last only as long as it takes to meet them and then set the next one, like organize your files, run a 6-minute mile, write a book, master a celestial chocolate cake, prepare a shop budget for 2021 and so on.
Have you set your goals for 2021?
Do you have a vision for your shop?
What you would like to be or become?
What you would like to have or own?
What you would like to do or create?
What you would like to contribute or give back to society?
---
---
Best vendors of 2020: Vote!
Best Customer Service
Demdaco, Melrose, Vera Bradley, FAIRE, Yankee, Enesco, Brighton, Ganz, Roman, Evergreen, Two's Company, Lampe Berger, Caren, CAUS, Demdaco, Jane Marie, Magnolia Lane, Mary Square, Mud Pie, P. Graham Dunn, SmashDiscount, Bridgewater Candle Company, Greenleaf, Woodstock Chimes, Poo-Pourri, Avanti, OneCoast, Northern Lights…

Comment below to add your favorite!
Vendor of the Year 2020!
Mud Pie, Yankee, snoozies!, Grasslands Road, Cutieful, Brighton, Burton & Burton, Demdaco, Melrose, Enesco, Northern Lights, Two's Company, Lampe Berger, Caren, CAUS, Demdaco, Jane Marie, Magnolia Lane, P. Graham Dunn, SmashDiscount, Evergreen, Bridgewater Candle Company, Greenleaf, Woodstock Chimes, Simply Noelle, Life is Good….

Comment below to add your favorite!
Which lines has the best customer service and why?
What vendors went above and beyond in a tough 2020?
---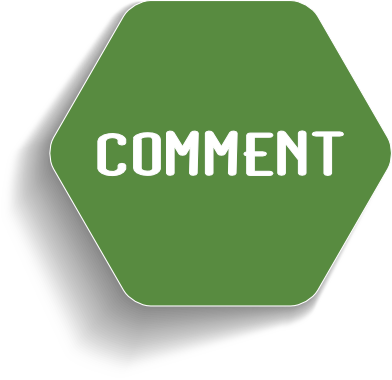 ---
💮
CALENDAR

💮

GIFT MARKETS
Updated Jan 15. **Always double-check show dates for changes.
Jan 19 -23, 2021
Seattle Mart Winter Show
Jan 12-19, 2021
Atlanta Market (Winter)
Jan 19-22, 2021
Denver Apparel & Accessory Market
Jan 31–Feb 3, 2021
Midwest Gift & Lifestyle Show, Des Plaines, IL
VIRTUAL SHOW
Feb 1–3, 2021
Faire Virtual Winter Market
VIRTUAL SHOW
Feb 4-12, 2021
NY NOW Digital Winter Market
Feb 2-6, 2021
Atlanta Apparel Market
CANCELLED
Feb 7-10, 2021
NY NOW (Winter), New York
Feb 18-21, 2021
TransWorld's Jewelry, Fashion & Acces Show (Winter), Rosemont, IL
Feb 26-28, 2021
Denver Apparel & Accessory Market
Mar 3-5, 2021
Atlanta Spring Mini Market
Mar 23-26, 2021
Dallas Apparel & Access. Market + Total Home & Gift Market
Apr 11-13, 2021
Denver Apparel & Accessory Market
RESCHEDULED for
Apr 11-15, 2021
Las Vegas Market (Winter)
Jan 24-28, 2021
May 3-6, 2021
Atlanta Spring Cash & Carry
RESCHEDULED for
Jun 5-9, 2021
High Point Spring Market
Apr 17-20, 2021
Jun 6-7, 2021
Denver Apparel & Accessory Market
Jun 9–12, 2021
June Atlanta Apparel
Jul 13-19, 2021
Atlanta Market (Summer)
Aug 7–10, 2021
International Home + Housewares Show Chicago IL
Aug 8-11, 2021
NY NOW Market (Summer) Jacob Javits Center, NY
RESCHEDULED for
Aug 22-26, 2021
Las Vegas Market (Summer)
Jul 25-29, 2021
Visit Gift Shop Mag Trade Show Calendar or Smart Retailer TradeShow Calendar for smaller local/regional shows.
---
10 great products for doctors and nurses
---
Dear Cindy,
Thank you for the Newsletter! I really appreciate your words of wisdom, especially during this 2020 year.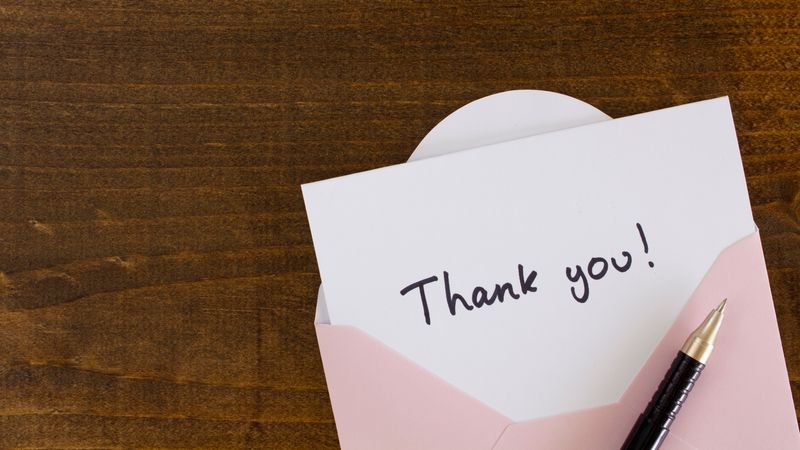 We have been closed to visitors for many months. The surveys on what is going on around the country made me aware that what we are doing is about the same. However, being in a hospital gift shop is like being all alone on an island! No one has the answers to the questions we have.
We are learning who buys what kind merchandise. Angels are not selling because they are usually purchased by visitors to give to patients. So, without visitors, angels are just not selling! It makes sense but who would have guessed? Magazines and flowers also are not selling well.
We are grateful every day for our hospital staff as they support us. No doubt we will have many stories on the year 2020 and what we did to get through it. I appreciate the answers and encouragement you have provided. Blessings in the New Year! – Mary Robinson, Gift Shop Coordinator, Mayo Clinic, Mankato, MN
---
Finding best sellers in current times
Q. With markets cancelled and travel limited due to COVID-19, how do you find best sellers and hot products??
Last month we asked readers how they are navigating the buying process with so many markets being cancelled. Thanks for everyone who commented. Leave your feedback below!
FAIRE has worked great for us! – Carolyn Green 12/21/20
From my reps, catalogs and emails. – Rosemary Tortorice, Carteret Hospital, Morehead City, NC. 135 bed. 12/17/20
Web search, PPP, vendors, Gifts Shop Mag – Karla G 12/17/20
I'm a new manager, so I haven't had an opportunity to discover my best sellers yet. We are a PPP member, I get the newsletter and also the Gift Shop magazine; hopefully those will be where I discover best sellers. Thank you Cindy! – Chris, Gift Shop Manager, St Vincent Hospital 12/17/20
Instagram – Allison 12/17/20
Allison, what handles are you following to see this?? Thanks! – Ali McCrary, Gifts and More Good Samaritan, Vincennes, IN. 232 beds. 12/18/20
I have done vendor appointments through Zoom or other online meeting sites. Either both of us look at the website together or they send me a link where we look at catalogs together. This works out very well! I have also discovered FAIRE, which is like having an online market to shop. They represent some brands that we already purchase from, but I have found several new lines as well by shopping with them. – Betty Beck, Duncan Regional Hospital Gift Shop, Duncan, OK. 110 beds. 12/16/20
Gift markets, other gift shop managers – Nancy 12/15/20
Our vendor reps are doing product showcases over Zoom! – Janet Webber 12/15/20
How are you learning about and discovering best sellers right now, outside of going to markets?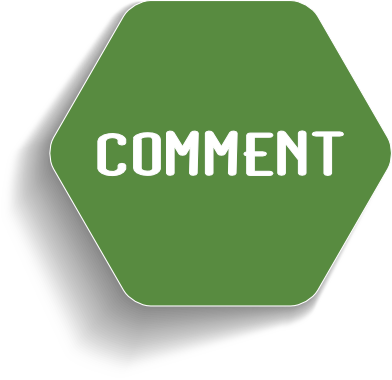 We need to hear from you! Don't just take; give back. Do your part and leave a comment here or enter it at the bottom of the newsletter.

Thank you!
---
---
Tips for achieving customer service excellence
Be alert and attentive to the presence of a customer, even when you're busy with other tasks.
Move out of a customer's way when they want to shop the display you are working on.
Use eye contact and a pleasant smile to greet customers: avoid cliches like "May I help you?"
Know the features and benefits of the merchandise, then you will be comfortable discussing and making helpful suggestions about it.
Watch for customers with too much to carry. Offer to set aside their packages so they are free to continue shopping.
Personally investigate when a customer cannot find a particular item, rather than pointing the direction. If you cannot find the item, then suggest an alternative.
Answer the phone with a simple greeting and the name of your store.
Don't let telephone calls cause a customer to wait on you. Ask the caller if they can hold until you finish helping your customer. If it is a personal call, arrange to call back later.
---
SPONSOR
snoozies!® Face Coverings
snoozies!® three-layer cloth washable face coverings, are selling at a rapid clip in hospital stores around the country!
– Includes four filters
– Adult and children sizes/patterns
– Washable and reusable
– Comes with replacement filters
– Adjustable elastic ear-loop bands
– Flexible metal bridge for snug fit
– Over 20 print and solid designs
View our Face Covering Catalog or at snoozies.com!
252-650-7000
www.snoozies.com
---
Standard merchandise markups
Should we consider pricing our merchandise a bit over keystone? When merchandise comes in ticketed with Manufacturers Suggested Price (MSP) which is above keystone, do you try to sell at those prices or do you re-ticket to keystone? – Sarah
STANDARD MARKUPS BY CATEGORY
Gifts, toys, apparel, cards, plush. baby, accessories
Candy & sundries
Double price + 6-10% for shipping
🎯 Formula: cost x 2.5 or more
30-33% markup
🎯 Formula: cost x 1.4 or more
**Higher for specialty candy
Jewelry
Flowers
60-70% markup
🎯 Formula: cost x 2.4 or more
**Most jewelry comes pre-priced.
33-35% markup
🎯 Formula: cost x 1.5 or more
Think twice about ordering heavy items that cost a lot to ship. Always take a higher markup when an item warrants it.
Ask for a shipping cap of 20% on your orders. Ask your reps for freight allowances. Consider the shippers location. Mention to reps no back orders. Watch for high handling fees. Avoid small, interim orders.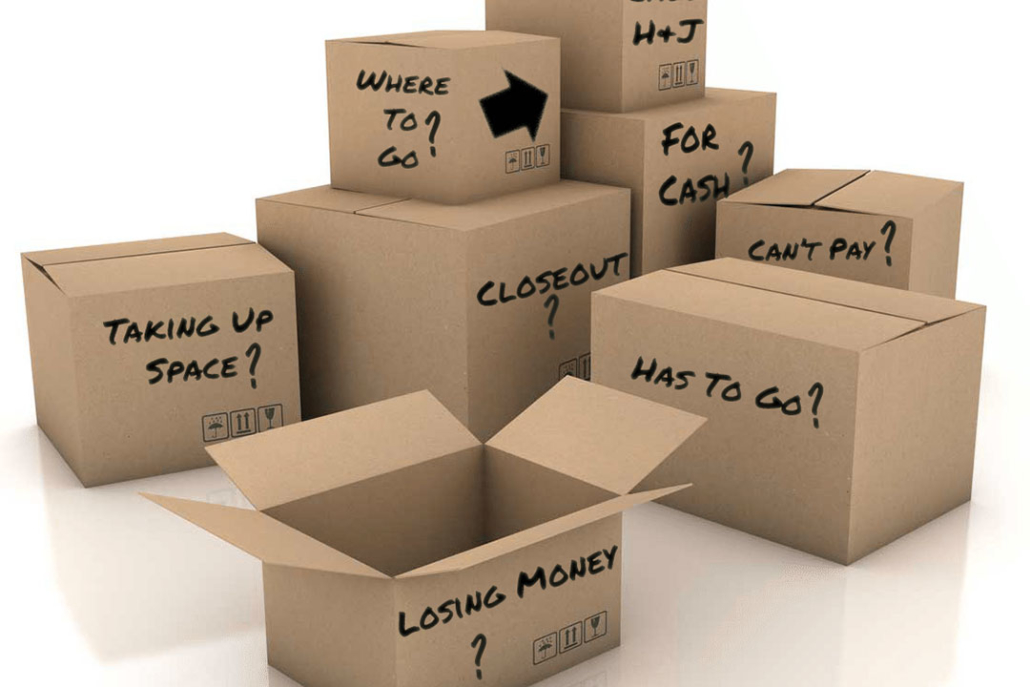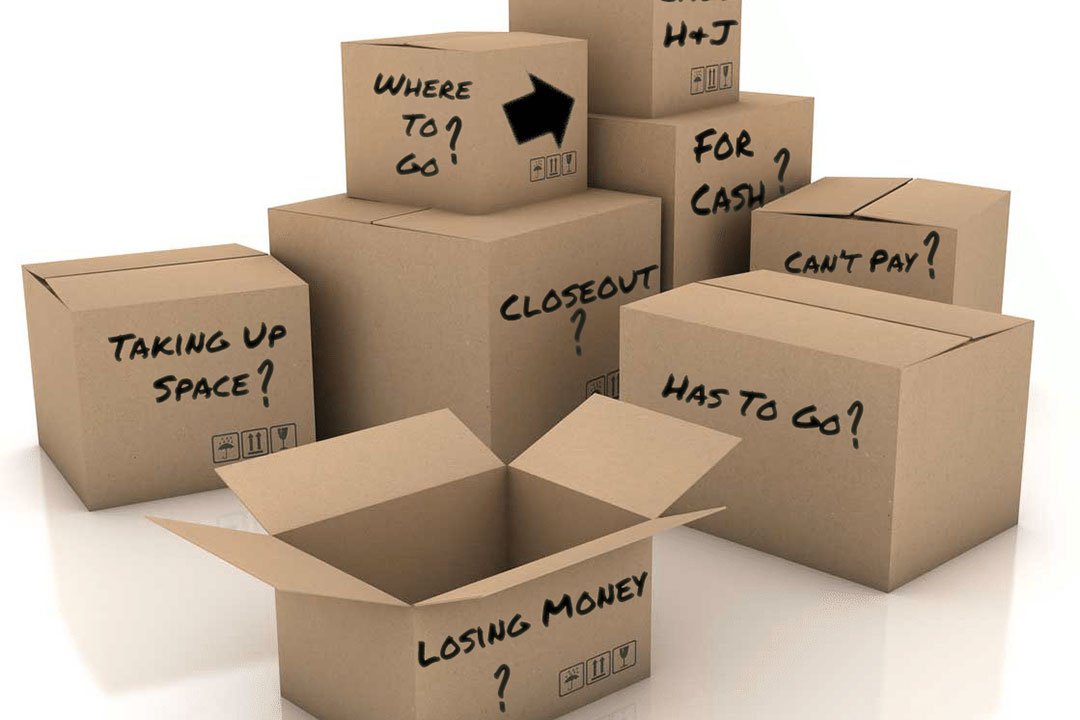 Old merchandise sitting in a stockroom is paying "rent." As each day passes, the "rent" becomes greater than its value.

When something does not move, move it out!
---
Job Openings
Gift Shop Manager
Providence Little Company of Mary Hospital, Torrance, CA
Gift Shop Retail Manager
Monarch Casino Resort, Black Hawk, CO
$45,000 – $55,000
Operations Manager, Gift Shops – Auxiliary
New Hanover Regional Medical Center, Wilmington, NC
$32,000 – $34,000
Gift Thrift Shop Clerk
Hackensack Meridian Health, Red Bank, NJ
Retail Services Supervisor
Children's Healthcare of Atlanta, Atlanta, GA
Gift Shop Sales Associate
Riverside Medical Center, Kankakee, IL
Gift Shop Supervisor
Mercy Medical Center, Des Moines, IA
Gift Shop Supervisor
Nicklaus Children's Health System, Miami, FL
Retail Coordinator
Texas Children's Hospital, Houston, TX
Gift Shop Manager
New Britain General, New Britain, CT
Retail Shift Supervisor
Children's Hospital of Philadelphia, Philadelphia, PA
---
DECEMBER 2020 NEWSLETTER: ISSUE #612
Check out last month's articles, surveys, and discussions.
COVID-19 can't cancel the holidays!
SURVEY: Where do you find best sellers?
Product Pick: Nodpod
How two shops are driving sales through COVID
Q. How do multi-site shops coordinate purchasing, deliveries, and accounting?
How to conduct a physical inventory
December to January Checklist
From our readers: recommended baby apparel vendors
Comments: Replacing volunteers with paid staff
Virtual tradeshows and online showrooms
Calendar: Gift Markets and Regional Conferences
BABY APPAREL VENDOR
Q. I manage a gift shop in a 99-bed facility and we deliver babies. What vendors offer baby apparel that sells well? Thank you – Patty Cummings, Inventory Procurement Specialist, Fisher-Titus Medical Center, Norwalk, OH. 9/28/20
There were over 16 baby apparel vendors recommended by readers last month! Thank you to everyone who commented. Hearing directly from others, first hand, is invaluable to everyone running a shop! 🎉
---
COORDINATING MULTI-SITE SHOPS
For hospital systems that have more than one gift shop location, how do you coordinate ordering, delivery, and accounting for all locations? How is the department itself set up? Are all of the financials separated? – Shea Parazine, Volunteer Services Specialist, White County Medical Center, Searcy, AR. 193 beds
Do you manage more than one gift shop? How do you coordinate operations among them? <– Click to comment!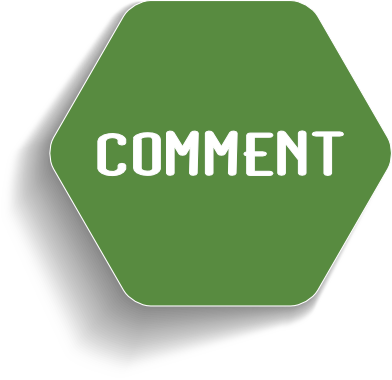 We need to hear from you! Don't just take; give back. Do your part and leave a comment here or enter it at the bottom of the newsletter.

Thank you!
---
CAN PAID STAFF ALSO VOLUNTEER
Q. I understand the rule that a volunteer can't be paid for the same job that they are volunteering for. You can have separate paid staff and volunteers work together though. It's done in many hospital gift shops. But, where you can run into a problem is if a paid staff member is asked to volunteer their time doing the same duties that they are normally paid for. Is that correct? – A gift shop manager 10/12/20
FROM CINDY: OSHA does not regulate the use of volunteers, however, FLSA laws do. FLSA regulations state that a paid employee cannot volunteer (or be required to volunteer) for the same organization to do the same job in which he/she is paid to do. This means that your paid employee cashier who works three days a week cannot be expected to work a fourth day without compensation and be called a "volunteer" on that day. People who volunteer their services for charitable or civic causes without expectation of compensation can do the same job as a paid employee and they can work together in the workspace as paid employees. This rule applies for non-profit organizations. For-profit organizations cannot use volunteers. For-profit organizations can develop internships that are time-delineated and have specific learning outcomes and sometimes a modest monetary compensation associated with them (such as, work-study students). Shop managers can meet with the hospital volunteer resources manager to help clarify the engagement of volunteers from their legal department.
Here's to all volunteers. Those dedicated people who believe in all work and no pay.
---
NET PROFIT MARGIN
Q. I recall that in one of your Newsletters you gave a "net profit benchmark" figure for hospital gift shops. It was like a 30% or 35% profit margin. Is that still accurate? Thanks! – Shop Manager, Volunteer Manager, Tulsa, OK. 11/3/20
FROM CINDY: Maintaining a good profit margin is the key to success. A shop may have very high sales, but if their net profit is low, something is eating up the profits along the way. It could be: high salary expenses, high cost of goods, or high operating costs and markdowns. A good manager must keep these factors in control.
An all-volunteer operated shop should achieve at least a 25% of gross sales net profit margin.
The net profit margin percent should be higher in an all-volunteer operated shop than in a shop with a paid manager due to salary expenses. A shop with a paid manager should realize at least a 20% of the gross sales net profit margin.
---
PROMOTIONS
---
SPONSOR
MY GARDEN OF FLOWERS
Miracles in the Neonatal Intensive Care Unit
This award-winning beautifully illustrated book,
My Garden of Flowers: Miracles in the Neonatal Intensive Care Unit,
by Dr. Manjeet Kaur is perfect for the hospital gift shop!

This invaluable resource for worried families
gives parents knowledge and reassurance
that their critically ill infants will typically
grow to adulthood and lead normal, healthy lives.
https://www.cindyjonesassociates.com/wp-content/uploads/2021/01/shop_Univ-of-Rochester-Medical-Center-Rochester-NY-2.jpg
960
1706
C Jones
https://www.cindyjonesassociates.com/wp-content/uploads/2021/05/CJA_coral_400x106.png
C Jones
2021-01-15 00:00:00
2021-01-21 19:43:03
Cindy's Newsletter for Gift Shop Managers | January 15, 2021 💮