Cindy's Newsletter for Gift Shop Managers | August 15, 2022 💮
CINDY'S NEWSLETTER
for
Gift Shop Managers
Cindy's Newsletter for Gift Shop Managers delivers practical, ready-to-implement content to gift shop managers, retailers, and volunteers across the country. We help our readership of over 3,000 retailers optimize shop operations, grow revenue, and connect with one another. The newsletter is published monthly and free since 2001.
Have you paid your dues this quarter?
The value and richness of this newsletter comes from your participation. Do your part by submitting two comments per quarter, at minimum. Reply to reader's questions listed throughout the newsletter (in green) or simply share what is working or isn't working in your shop, a great selling product, a helpful website or resource, an operating question, your biggest challenge right now, a terrific vendor you've come across recently, tips on managing volunteers, or tips on managing yourself!
LEAVE A COMMENT! Click the green comment tags

throughout the newsletter, enter it in the comment section, or send to cindy@cindyjonesassociates.com.
---
AUGUST 15, 2022
---
Helen Salzman Boutique, Stanford Women's Cancer Center, Palo Alto, CA
---
A place of refuge, of safety: the hospital gift shop
Never doubt the immeasurable impact your gift shop has on your hospital
My career in medicine is always introducing me to new emotional experiences, but nothing will ever make me feel the way I do when I walk into a hospital gift shop. It's like stepping through an interdimensional portal; the frenetic, anxious atmosphere of the hospital gives way to the anodyne hum of small-stakes commerce so seamlessly it's almost jarring.

When I enter the gift shop, I'm suddenly in a world where I never have to hear bed alarms or overhead code blue announcements – only the soft rock offerings of 93.9 LiteFM. Tubes of every Pringles flavor climb the walls like ivy and nobody's talking about vital signs. I can take in a deep, carefree breath of air that smells like greeting cards and tell myself that in this moment there are no major medical decisions to be made; I'm just a guy on a little errand.

– Ben Goldenberg, internist and infectious diseases fellow.
When things became overwhelming, I, too, sought the parallel universe of the hospital gift shop. The hospital lobby was a wormhole, a gateway to a clean, quiet, fresh, and shiny world. At its center was the refuge, the gift shop.

I remember low-pitched voices and elevator music; the rustling of wrapping paper. Colorful cut blooms dancing in fancy vases with fresh floral arrangements safe behind glass doors—the calming scent of candles and soaps—rose, eucalyptus, lemon. And the gift of chocolate. High-quality candy not stale from a vending machine. The excuse I gave to "run down to the gift shop."

This world was not my home, and I knew that I was needed elsewhere, back in the chaos to do my best to help the sick, the injured, and the mentally disturbed. So I gobbled my chocolate and walked away, knowing this place would always be there.

– Maureen Hirthler, retired physician.
SOURCE: Intima: A Journal of Narrative Medicine
---
---
---
Patient care products
Stanford Health Care Gift Shop has created a nice selection of patient care products in their online store.
In case you missed it last month, they recently won Gifts & Decorative Accessories' 2022 Retail Excellence Award recipient for #1 Top Specialty Store. The shop was recognized for creating displays that tell a story and have an educational component – engage customers! – and using their new online store to accelerate their brand outside of the hospital. Extra kudos to Shellee Laubersheimer, Mamta Kaur, Khatra Latifi, Teresa Cheung and their team!
Click to see the rest of Stanford Health Care Gift Shop's online store. It's easy to see why they won!
---
UPCOMING HOLIDAYS
Sometimes we include some pretty unique "holidays". Use them to help generate off-season sales. "National Sunglasses Day – 15% Today Only!". Build some fun displays. Be creative! Put all umbrellas on sale for National Pina Colada Day! ⛱️
---
Volunteers keep Coastal Carolina Hospital gift shop running during pandemic
The Coastal Carolina Hospital auxiliary gift shop in Hardeeville celebrated its one-year anniversary of reopening after COVID-19 closures at the end of May.
The gift shops at Coastal Carolina and Hilton Head hospitals were some of the first volunteer departments to reopen, according to manager Dotty Gottdenker. They closed in May 2020 and could only open following strict precautions.
"We have some loyal volunteers that came back to help us open up; it was slow going. We're still trying to get going like everyone else after COVID," Gottdenker said.
Gottdenker said her team is understaffed and the shop hours had to be cut down. "The volunteers that are loyal to our gift shop will put in extra time and extra days, but we would like to be open full-time," Gottdenker said.
Gottdenker said the returning volunteers have been able to keep the shop running at some capacity, but when there aren't volunteers available to run the shop, it remains closed.
The two gift shops are not-for-profit and all proceeds go toward the Auxiliary Caring Touch Program. This program assists people discharged from the hospital who can't afford their prescription medicine or medical equipment.
Gottdenker said they also offer a free car seat for babies born in the hospital whose families can't afford a one.
SOURCE: Bluffton Today
---
'Going to Market' tips!
---
A. ISO a "hip kits" vendor for hip replacement patients?
Q. Has anyone found a good source for "hip kits" for post-hip replacement patients? They contain assistive items like sock aid, dressing stick, long handled sponge? – Jill Dugaw, Spartanburg Regional Healthcare System, Spartanburg, SC. 500 beds. 6/22/22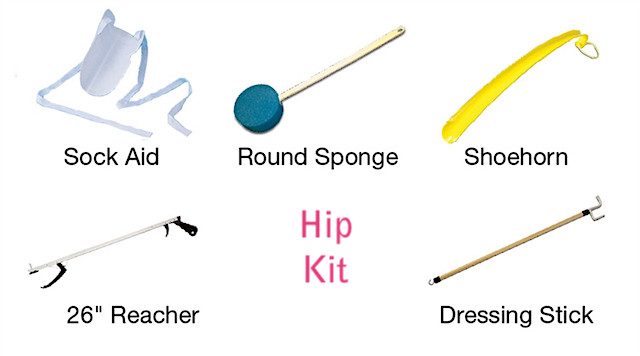 Connect. Share. Grow. ♡
---
Q. Vendors for lobby sales?
Q. We are in need of vendors for lobby sales that handle purses and accessories and also a sneaker vendor. Your suggestions will be greatly appreciated! – Lucille Roberts, UHS/Binghamton General Hospital, Binghamton, NY. 7/15/22
We have partnered with In the Bag, for one of our shops. They are based out of New Jersey, I am located in Ohio. They have great bags, purses and accessories. Always a hit with our staff when he comes. – Lanie Ray, Fairfield Medical Center, Lancaster, OH. 8/8/22
Thanks, I appreciate your response. It is now Melissa Blau at In the Bag and she won't do sales unless provided 12 tables. – Lucille Roberts, UHS/Binghamton General Hospital, Binghamton, NY. 8/8/22
FROM CINDY
Hi Lucille, we have found that there are less and less vendors doing lobby/on-site sales. These were obviously not allowed during the pandemic. Many invested in online stores to accommodate the shift to online shopping. With all that transpired due to the pandemic, Gold Coast Promotions totally changed their fundraising format to an online format, holding over 100 online events in 2021. Here are examples of online fundraisers for UMHS and Memorial Hospital Gulfport. You can read suggestions from readers for other online fundraiser vendors in the April, 2021 issue.
Maybe onsite lobby sales are picking up again?! We hope other readers will chime in!
Connect. Share. Grow. ♡
---
---
What's hot for Christmas 2022
Trendbook shared their forecast for the next Christmas decor trends for 2022-2023. We think the neons and lavendar might be too short lived and have narrow appeal to a select audience. Always use caution when investing too much inventory in anything trendy.
Ocean Blush Shells
A consequence of the awareness and more sustainable approaches to interior design, the next home decor holiday trend will be inspired by the ocean habitat. Ocean hues and natural materials that can be used in any Christmas tree or decor piece, with more sustainable materials.
Botanical
Greeneries in a larger scale, will also be an ongoing trend, for christmas and the entire year.
Luxury Metallics
It aint christmas without a little sparkle! In this decor trend, to embelish your christmas we'll see a mixture a metallics combined with neutrals, for a more luxury interior.
Lavender
The forecast for 2023 is the use of lavender color, whether in design or interior design. A purifying, semi-pastel tone will stand out in the next season. TrendBook shows us an inspirational Christmas mood board with this color trend.
Neons
With vibrant color options, and lighting elements proper for a funky cheerful Christmas trend season.
SOURCE: TrendBook
---
---
New shop opening: Hydra Health at Henry Cancer Center
Specialty boutique will bring everyday care essentials to cancer center
Henry Cancer Center at Geisinger Wyoming Valley Medical Center opened a new Hydra Health gift shop on July 25, 2022. The new specialty boutique will bring everyday care essentials to the cancer center. The gift shop, is designed to support the patient journey by providing specialty cancer products and a place of refuge for patients and caregivers alike.
Whether it's everyday essentials, personal care items, apparel, nourishing snacks and refreshments, or specialty cancer care items, there is something for everyone available through Hydra Health. There are also work-friendly nooks in the lounge, a beauty bar, fitness area and a respite room for meditation and rest.
---
https://www.cindyjonesassociates.com/wp-content/uploads/2022/08/shop_-Helen-Salzman-Boutique-Stanford-Health-Care-Palo-Alto-CA-scaled.jpg
1920
2560
C Jones
https://www.cindyjonesassociates.com/wp-content/uploads/2021/05/CJA_coral_400x106.png
C Jones
2022-08-15 08:00:00
2022-12-09 13:37:34
Cindy's Newsletter for Gift Shop Managers | August 15, 2022 💮