Cindy's Newsletter for Gift Shop Managers | September 15, 2022 💮
CINDY'S NEWSLETTER
for
Gift Shop Managers
Cindy's Newsletter for Gift Shop Managers delivers practical, ready-to-implement content to gift shop managers, retailers, and volunteers across the country. We help our readership of over 3,000 retailers optimize shop operations, grow revenue, and connect with one another. The newsletter is published monthly and free since 2001.
Have you paid your dues this quarter?
The value and richness of this newsletter comes from your participation. Do your part by submitting two comments per quarter, at minimum. Reply to reader's questions listed throughout the newsletter (in green) or simply share what is working or isn't working in your shop, a great selling product, a helpful website or resource, an operating question, your biggest challenge right now, a terrific vendor you've come across recently, tips on managing volunteers, or tips on managing yourself!
LEAVE A COMMENT! Click the green comment tags

throughout the newsletter, enter it in the comment section, or send to cindy@cindyjonesassociates.com.
---
SEPTEMBER 15, 2022
---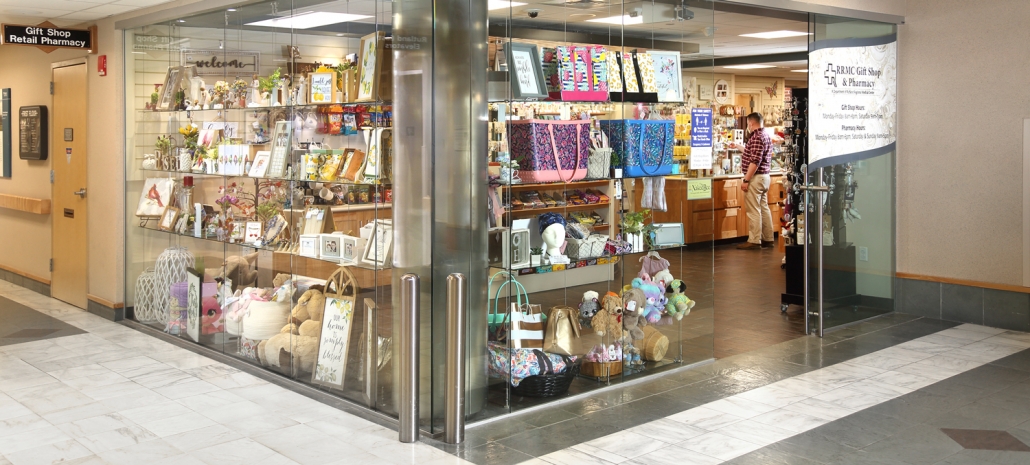 Rutland Regional Medical Center, Rutland, VT
---
Baptist Health Gift Shop nominated for Retail Excellence Award
Pineapple Boutique located inside West Kendall Baptist Hospital, Miami, Florida was nominated in the Store Events category for Gifts & Decorative Accessories' 2022 Retail Excellence Award.
Their pop-up events are key to increasing foot traffic to this hospital gift shop. The events typically focus on special jewelry or custom home linens. They report an average 75% increase in foot traffic and triple the average spend without requiring too much inventory commitment.
The gift shop also hosts private VIP shopping events 2-3 times a year for their top 50 patrons, offering special discounts and unique merchandise.
---
SPONSOR
Quickcharge POS provides all of the point of sale features
you need in an easy-to-use solution with automated
payroll deduction capabilities, contactless payment,
and reliable customer support!

Transitioning from your current POS system
is fast, easy, and affordable.
800-348-5545
www.mmhayes.com/giftshopPOS
---
Q. I'm new to retail. What POS system do you suggest?
Q. I am taking over our hospital gift shop and have never run a retail shop before. I need to purchase a POS. Our shop is about 800 sq ft and only has one location. Any suggestions on POS systems? I want something that can track inventory and provide data on sales. The majority of staff for the gift shop will be volunteers (older women) so the payment terminal needs to be easy and user friendly. – Erica Ballard, Ascension Providence, Waco, TX. 225 beds. 8/31/22
What POS system do you recommend?
<- CLICK TO COMMENT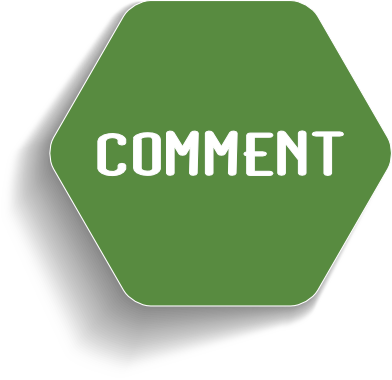 Erica is a new retail manager. What POS system would you recommend for her? Such a big decision! POS systems are the heart of your operation.

Please leave a comment here or enter it at the bottom of the newsletter.

Thank you!
Connect. Share. Grow. ♡
---
Best New Product Awards: NY NOW
NY NOW announced the winners of the Summer 2022 Market Awards, a competitive awards program adjudicated by an esteemed panel of industry leaders celebrating brands who stood out for unique designs, dedication, and innovative emergence.
BEST NEW PRODUCTS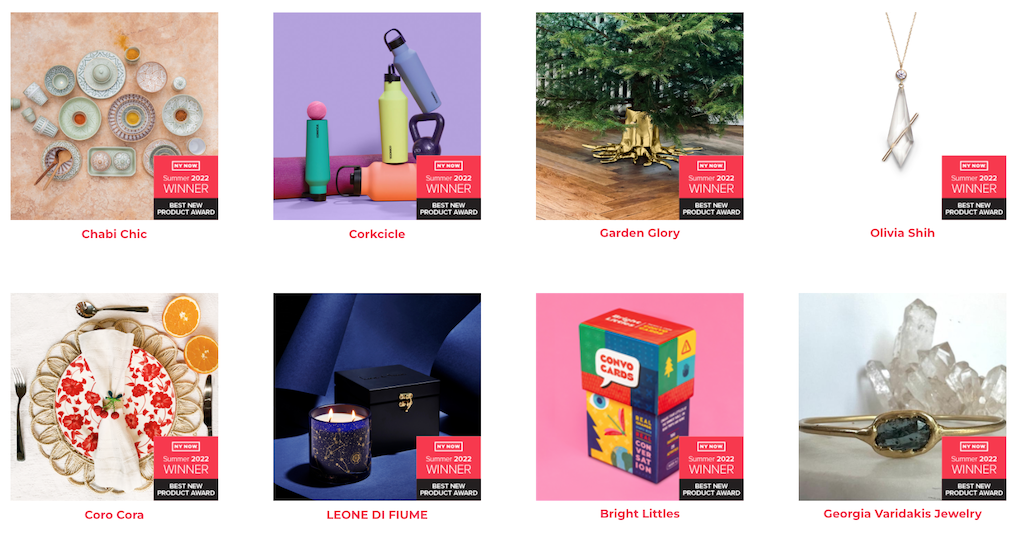 BEST SELLING PRODUCTS
SUSTAINABLE DESIGN AWARD
---
Q. What are some options/vendors for custom shopping bags? 🛍️
Q. Looking for options for custom shopping bags for the gift shop. You know, those pretty bags you give to customers after they make a purchase in your store! We have a current vendor, but am interested in hearing what others do and vendors they use. Thank you in advance! – Shellee Laubersheimer, Stanford Health Care, Stanford, CA. 600 beds. 8/23/22
What do you use for customer shopping bags?
<-CLICK TO COMMENT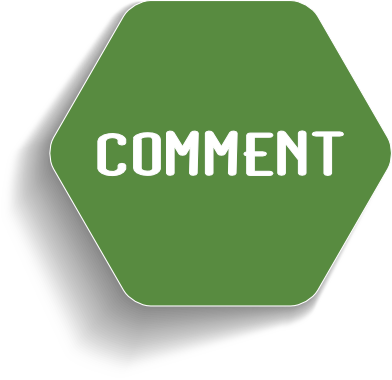 Customer shopping bags Recommend a vendor? Or, do you use another option that is unique to your shop? 🛍️ 🛍️ 🛍️

Care to share! Thanks for leaving your comment here or enter it at the bottom of the newsletter.

Thank you!
We also use Nashville Wraps. We have bought the pretty designs but have had to go to the brown and white to help cut costs. We are planning on ordering Christmas designs for the season and we will be selling those to our customers/employees who ask for a handled bag. We just can't give them out like we use to. :( – Lanie Ray, Fairfield Medical Center, Lancaster, OH. 8/24/22
We use Store Supply Warehouse. They also have decorative/holiday gift bags that we sell all year round. We also insert tissue paper in to the gift bag, which the customers always appreciate! – Suzanne Storelli, The Guthrie Clinic / Robert Packer Hospital, Sayre, PA. 254 beds. 8/15/22
We use Nashville Wraps for our bags. Then we put a "Friends Gift Shop" sticker on the bag for promotions. Right now we have sunflowers. – Nancy Collins, New London Hospital, New London. 25 beds. 8/15/22
---
Hi there!! We use Nashville Wraps for our bags and boxes and it has worked out well. They are also a member of PPP. – Christine Parker, Kent Hospital, Warwick. 2/15/21
I have wonderful luck with Bags and Bows. Great prices, great customer service. – Grace Hutchinson, Piedmont Medical Center, Rock Hill, SC. 180 beds. 2/15/21
Nashville Wraps and S. Walter Packaging – Gale Cialeo 2/18/21
We use Bags and Bows and purchase bright colored plastic T-shirt bags along with small brown paper bags and handled brown paper bags. We also let the volunteers know how much each bag costs so they can decipher which bag is the best choice for each particular sale. – B. Putman, Coldwater, MI 3/15/21
We have been using Nashville Wraps and very satisfied. If you order $300 or more you get free freight. Yay!!! We get tissue, ribbons, hi-density bags, and lovely gift bags in a variety of sizes and designs. Love this vendor. Highly recommend. – Debbie Swan, Baxter Regional Medical Center, Mountain Home, AR. 126 beds. 3/15/21
Connect. Share. Grow. ♡
---
UPCOMING HOLIDAYS
OCTOBER
Oct 4 – Yom Kippur begins
Oct 10 – Ntnl Handbag Day
Oct 10 – Columbus Day
Oct 13 – No Bra Day 🤣
Oct 15 – Sweetest Day
Oct 16 – Boss's Day
Oct 31 – Halloween
NOVEMBER
Nov 11 – Veterans Day
Nov 24 – Thanksgiving
Nov 25 – Black Friday
Nov 28 – Cyber Monday
DECEMBER
Dec 18 – Hanukkah Begins
Dec 21 – Winter Solstice
Dec 25 – Christmas
Dec 31 – New Year's Eve
Sometimes we include some pretty unique "holidays". Use them to help generate off-season sales. "National Sunglasses Day – 15% Today Only!". Build some fun displays. Be creative! Put all umbrellas on sale for National Pina Colada Day! ⛱️
---
Same-day buying: AmericasMart Fall Cash & Carry
The Fall Cash & Carry event runs November 1-3 at AmericasMart in Atlanta. It offering retailers immediate-buying from 350+ exhibitors, including temporary exhibitors. Source and leave with inventory same-day for immediate inventory restock for the holidays.
Fall Cash & Carry offers an opportunity for buyers and brands to connect and conduct business for immediate inventory restock. Over 350 showrooms will be open, with home décor resources in Building 1, gift resources in Building 2 and apparel and accessories in Building 3. Building 3, Floor 1 will feature temporary exhibitors carrying jewelry, accessories and hundreds of gift items with no spending minimum alongside the open Cash & Carry showrooms featuring apparel and fine jewelry on floors 6 and 7. See the full list of Fall Cash & Carry showroom and temporary exhibitors.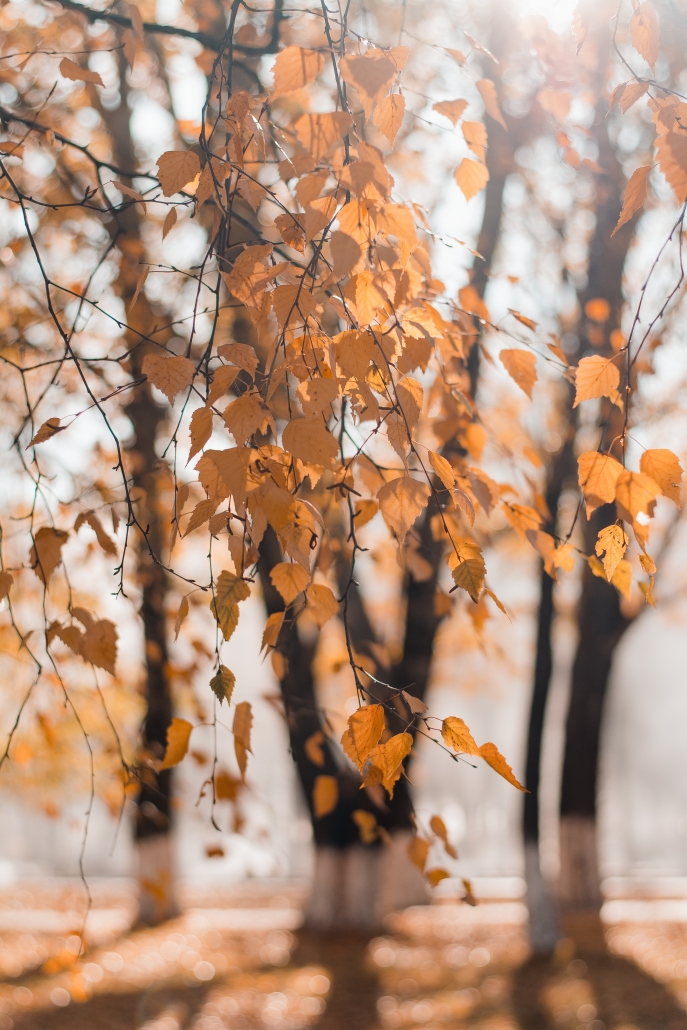 We are into Fall and our customers are thinking about the comforts of home, cooking and football!
Have your candles, scents, home decor, cooking and kitchen inventory out and displayed for all to see…and purchase!
Think cooler temps, college students off to school, fall foliage. Next comes Halloween, Labor Day, Octoberfest, and onward.
---
Q. Good vendor for frog and turtle gift items?
Q. I've had several request for our gift shop to carry frog and turtle gift items. Do anyone know of any vendors for this? 🐸 🐢 – LaDonna Kelley, Gift Shop Manager, CHRISTUS Mother Frances Health System, Tyler TX. 400 beds. 8/19/22
What's a good vendor for frog and turtle gift items?
<- CLICK TO COMMENT
Well, that's a first! Frog and turtle gift items. We love the our readers!

Thank you for the terrific question, LaDonna!

Ribbit. That's all we have to say on that!
I purchase frogs and turtles through our Ganz and Roman reps. – Cindy Mai, OHSU Hillsboro Medical Center Gift Shop, Hillsboro. 168 beds. 9/1/22
Connect. Share. Grow. ♡
---
Job Openings
Gift Shop Manager
Alexandria Hospital, Alexandria, VA
Manager/Buyer, Gift Shop
University of Pittsburgh Medical Cntr, Pittsburgh, PA
Manager Gift Shop & Volunteers
Valley Children's Healthcare, Madera, CA
Gift Shop Volunteer
Intermountain Healthcare, Cedar City, UT
Assistant Manager, Gift Shop
Huntington Hospital, Pasadena, CA
Manager, Specialty Retail Gift Shop
Banner Health, Gilbert, AZ
Supervisor, Gift Shop
Cook Children's Health Care System, Prosper, TX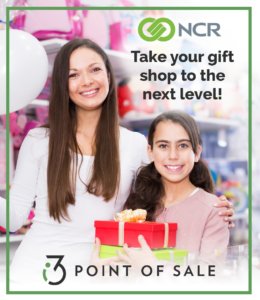 ---
SPONSOR
i3 Verticals – NCR Point of Sale Solution
A "Volunteer Friendly" NCR Point of Sale solution
for hospital gift shops. Easy to learn! Easy to use!
Payroll Deduction and Inventory Management available.
Take your gift shop to the next level!
Ask for a FREE copy of our "Hospital Gift Shops:
Tips for Success" booklet.
887-809-9980
www.i3pos.com
---
A. Vendors for lobby sales?
We are in need of vendors for lobby sales that handle purses and accessories and also a sneaker vendor. Your suggestions will be greatly appreciated! – Lucille Roberts, UHS/Binghamton General Hospital, Binghamton, NY. 7/15/22
Dillard's brings a great purse selection to our lobby sale. – Brenda Welcher, Advent Health. 8/18/22
We use In The Bag as our vendor. It is under new ownership. – Ramona Kennedy, Claxton-Hepburn Medical Center Auxiliary, Ogdensburg. 115 beds. 8/16/22
We have partnered with In the Bag, for one of our shops. They are based out of New Jersey, I am located in Ohio. They have great bags, purses and accessories. Always a hit with our staff when he comes. – Lanie Ray, Fairfield Medical Center, Lancaster, OH. 8/8/22
Thanks, I appreciate your response. It is now Melissa Blau at In the Bag and she won't do sales unless provided 12 tables. – Lucille Roberts, UHS/Binghamton General Hospital, Binghamton, NY. 8/8/22
FROM CINDY
Hi Lucille, we have found that there are less and less vendors doing lobby/on-site sales. These were obviously not allowed during the pandemic. Many invested in online stores to accommodate the shift to online shopping. With all that transpired due to the pandemic, Gold Coast Promotions totally changed their fundraising format to an online format, holding over 100 online events in 2021. Here are examples of online fundraisers for UMHS and Memorial Hospital Gulfport. You can read suggestions from readers for other online fundraiser vendors in the April, 2021 issue.
Maybe onsite lobby sales are picking up again?! We hope other readers will chime in! There is still time to COMMENT! CLICK HERE
Connect. Share. Grow. ♡
---
Gift Shop volunteers support patient care
Volunteers from MyMichigan Medical Center Midland's Gift Shop recently fulfilled their 2021-22 pledge of support to the Medical Center. The volunteers donated more than $130,000 toward the purchase of equipment to support patient care, as well as $50,000 to support the future James T. and Elsa U. Pardee Cancer Center (Pardee Cancer Center).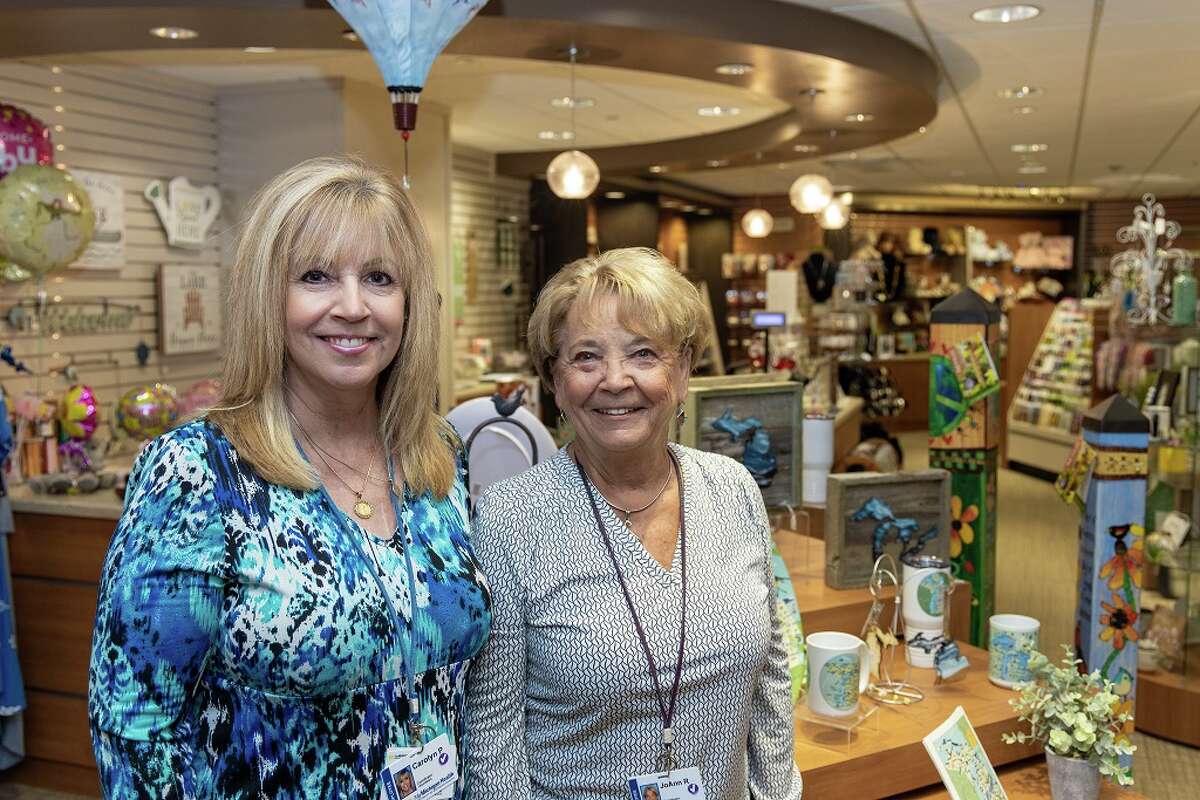 Equipment purchased through the Gift Shop volunteers' donation included pieces that support the Inpatient and Outpatient Rehabilitation Departments, Behavioral Health Unit, surgical floor, as well as cardiovascular testing to support the Medical Center's new Special Care Nursery. In addition, the volunteers donated $50,000 toward the Pardee Cancer Center.
"The Gift Shop volunteers are so pleased that our efforts provide needed equipment in multiple departments," said Cathy Strong, Gift Shop chairman. "It's very exciting each year just how successful our work is in the amount we're able to give and support MyMichigan Health. We are so thankful for our many customers and supporters."
Congratulations to Carolyn Popp, JoAnn Rajewski, Cathy Strong, and everyone on their team!
SOURCE: MyMichigan Medical Center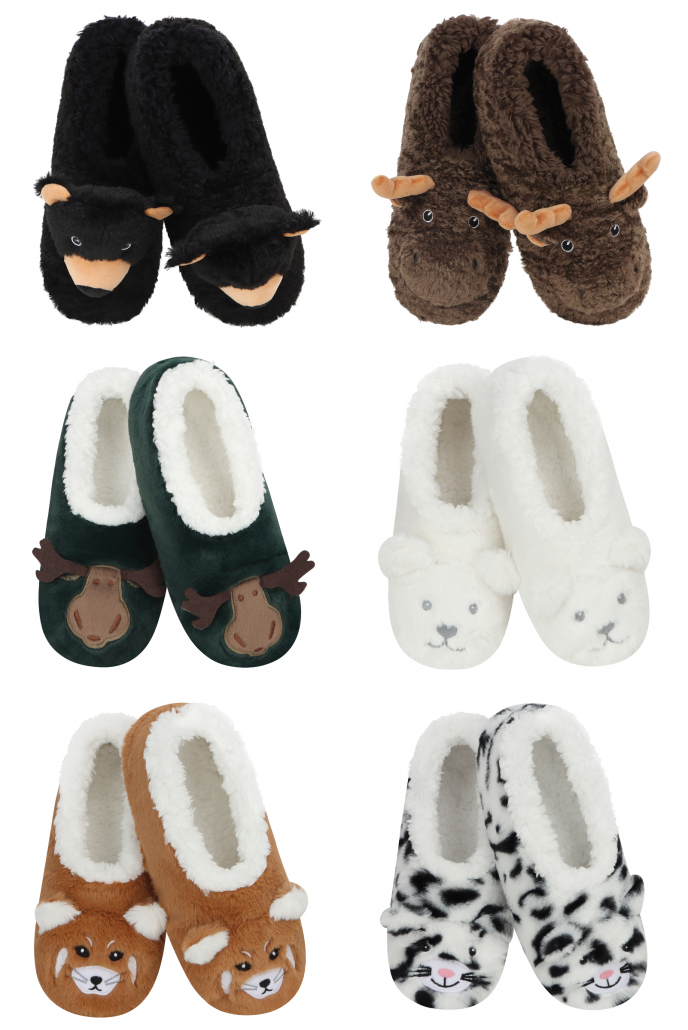 ---
SPONSOR
snoozies!® Animals
Bears, Moose, Fox, and Snow Leopard are just a few!
Available in Women's, Men's, Kid's, Toddler and Baby
Fully lined with our exclusive dyed pom pom™cozy Sherpa
All with non skid soles
Machine washable
See all snoozies!® Fall/Holiday collections at snoozies.com
Call your local rep or our in-house specialists:
Pam at 252-650-7000 ext 209
Danielle at 252-650-7000 ext 206
---
Shop Closings in 2022
Several shops closed in 2022. The pandemic was an unprecedented event that hit retail hard. Unfortunately, many hospitals may have used this time to close their shops permanently.
Take this opportunity to reflect, not on the negative, but on how you move forward with determination, creativity, and resilience (aka GRIT!) to ensure the longevity of your shop.
Consumer behavior experienced a paradigm shift during the pandemic. Your retail establishment must evolve along with these changes. Look at the local retail shops in your area that shuttered during the pandemic compared to those that stayed open. Why? What did they do to stay in business? How did they adapt? It's vital that your shop remains relevant in the current environment. Learn what your customer's needs are now, today, in 2022.
What products do your customers want?
How much are they willing to pay (credit card, mobile pay, cash, etc)?
How do they want to shop (in-person, online, etc)?
How do they want to pay?
How do they want to obtain or fulfill their purchase (in-person, delivery, curbside, etc)?
How quickly do they want the product?
Find out the answers to these questions — from your customers. This becomes a litmus test to see if your shop is meeting these needs which, in turn, builds value and 'staying power'.
Roz Tuerk, manager and buyer at the Grand View Hospital gift shop in Sellersville, PA noted that even once the pandemic subsided, he wasn't sure the store would return to its former merchandise mix — a blend of impulse fashion and novelty gifts that appealed to the older clientele. "With all the turnover, we're starting to hire much younger people, millennials," Tuerk reflected. "And this younger generation isn't into tchotchkes. I'm thinking I'll need to do more tie-ins with wellness."
The pandemic may be over, but the changes to consumer behavior are permanent.
SHOP CLOSURES
Aurora Medical Center Gift Shop, Two Rivers, WI
The gift shop at Aurora Medical Center was run by volunteers for 20 years and served countless team members, patients, families and visitors. "We sold a variety of goods – candy, stuffed animals, cards, balloons and personal care items," shared Patty LeClair, the volunteer services coordinator at the hospital. "It was close and convenient for anyone who may have needed a last-minute card, gift or snack." Unfortunately, the shop closed its doors permanently due to the pandemic. Jun 2022 Read more…
Saugeen Memorial Hospital Auxiliary Gift Shop, Saugeen, CA
Saugeen Memorial Hospital Auxiliary Gift Shop is closing, a sad result in part due to COVID-19. Other factors have also contributed to this being its last week of operation including location in the hospital, not being able to sell magazines, books or cards due to COVID restrictions and fewer volunteers who operate the Gift Shop. The combination has resulted in a loss of revenue that is, in turn, donated to the hospital and, therefore, the Gift Shop is no longer viable. With this being the last week of operation, the Gift Shop will be holding a 'blow-out' sale that will take place August 26th and 27th at the hospital's former Emergency Bay at the west side of the hospital. It is hoped that all inventory will be sold and, items that remain, may be distributed to other hospital gift shops. Aug 2022 Read more…
Bluegrass Community Hospital Gift Shop, Versailles, KY
The BlueGrass Community Hospital Gift Shop closed due to difficulties during the COVID-19 pandemic and personal reasons of the Bluegrass Community Hospital Auxiliary group. New "Pop-Up Shops" will take over the former gift shop space throughout the summer of 2022. Local small businesses are invited to reserve the space at no charge. The hospital hopes to attract new customers for small businesses around Woodford County. Businesses are responsible for staffing their shops and providing the customer payment system. The hospital does not require the business to have a store front. Anyone with a small retail business can apply online to reserve the space. May 2022 Read more…
Montpelier Hospital Gift Shop, Montpelier, OH
New officers for the 2022-23 year were installed at the Monday, June 13, luncheon meeting for members of the Community Hospitals & Wellness Centers — Montpelier Hospital Auxiliary. President Poorman conducted the meeting and a special announcement was made that the auxiliary's gift shop has been permanently closed effective June 14, according to a directive from hospital management. The gift shop has been closed for the past 2.5 years due to COVID-19 restrictions at the hospital. Proceeds from the auxiliary's gift shop have been donated to the CHWC Share Foundation for many years. The gift shop room has been re-designated for either expansion of the patient waiting area or for physicians' conference room. Jun 2022
Northwestern Medicine-Kishwaukee Hospital, Green Leaf Gift Shop, DeKalb, IL
We have closed our gift shop as of today. An outsourced company is coming in mid October.
Charlevoix Hospital, Charlevoix MI
The hospital was purchased by Munson Healthcare and our gift shop was closed.
---
AUGUST 2022 NEWSLETTER: ISSUE #633
Did you miss last month's articles, surveys, and discussions?
A place of refuge, of safety: the hospital gift shop
Ten ways to increase store visibility, internally and externally
Product Pick: Luckables
Patient care products
Volunteers keep Coastal Carolina Hospital gift shop running during pandemic
'Going to Market' tips!
A. ISO a "hip kits" vendor for hip replacement patients?
Q. Vendors for lobby sales?
What's hot for Christmas 2022?
How to conduct a physical inventory
New shop opening: Hydra Health at Henry Cancer Center
Gift Market Calendar
HIP KIT VENDORS
Q. Has anyone found a good source for "hip kits" for post-hip replacement patients? They contain assistive items like sock aid, dressing stick, long handled sponge? – Jill Dugaw, Spartanburg Regional Healthcare System, Spartanburg, SC. 500 beds. 6/22/22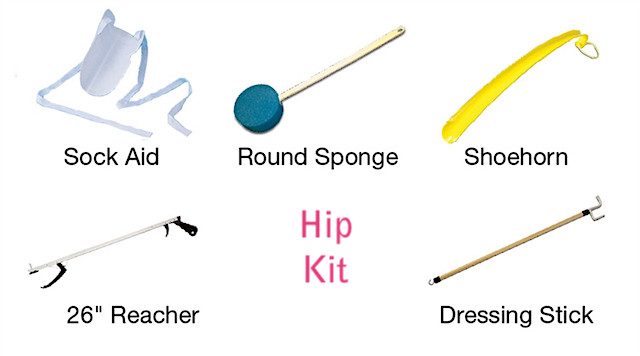 We have ordered from Performance Health (866-402-8720) for several years. Our hip replacement patients get an insert with their details in the folder they receive during their orientation class prior to surgery. – Brenda Welcher, AdventHealth Zephyrhills, Zephyrhills, FL. 154 beds. 7/22/22
We use Performance Health. Item #081286368. I think they cost $11.84 and we retail for about $35.00. – Margaret Legut, Elmhurst Hospital, Elmhurst, IL. 259 beds. 7/19/22
-> There is still time to COMMENT. We'll add your response!
Connect. Share. Grow. ♡
---
TOP GIFT MARKETS
Q. Hello! I'm a new shop manager. I'm trying to decide which gift shows I should attend or, are you mainly shopping online now? What markets does everyone attend? Should I go to a few small shows or one large show? What is your travel budget? I am in the midwest, but can go anywhere. Thanks! – Lindsey. 6/2/22
The January show in Atlanta is a must for me and I complete the majority of my Fall and Holiday buying at that show. I also attend 1-2 smaller regional shows at the Minneapolis Gift Mart. For apparel, I attend the Atlanta apparel market. – Sabra Shields, Sanford USD Medical Center, Sioux Falls, SD. 450 beds. 6/22/22
I go to the Atlanta Mart in January and buy all of my fall and Christmas for the year and some everyday as well. I get great display ideas and seeing the items in person vs. a catalog makes a big difference. I look for companies that offer less minimums on items as we are a smaller shop. I know that I can usually sell 6 or 8 pieces of one item but not 12. – Diane Honsberger, Director of Volunteers & Gift Shop, Mercy St. Anne Hospital, Toledo, OH. 150 beds. 6/21/22
We attend the Americas Mart Gift Show in Atlanta. – Laura Keipert, Supervisor, Retail Services, Children's Healthcare of Atlanta, GA 6/20/22
We generally go to Las Vegas, for three days. Our budget for two people was around $800. Show specials more than made up for those costs. Haven't had travel budget for two years though and hope to go next January. The summer gift show usually coincides with the ASD show, so it is a two-for-one trip. – Karla Glanzman, Gift Shop Manager at Seattle Children's Hospital, Seattle, WA. 407 beds. 6/17/22
We try to do one gift show a year. We have done Dallas, Atlanta and Vegas. Set-up at Vegas was amazing. LOVED IT! Atlanta was the best so far though. – Tricia Rochman, Carbondale Memorial Hospital, Carbondale, IL. 154 beds. 4/21/22
We send about three volunteers to Atlanta every January for about five days. This has made all the difference in our gift shop. They shop primarily for the holidays throughout the year but do order some everyday items as well. It really saves on meeting with the vendors on a regular basis. – Ramona Kennedy, Lifeline Program Manager & Auxiliary Liaison, Claxton-Hepburn Medical Center, Ogdensburg, NY. 115 beds. 6/16/22
Atlanta Gift Market. The main one to go to is January, but I've also gone to the last two in July. I usually stay 3-4 nights, but don't have a monetary budget for the exact amount. – Roberta Gilbert, Gift Shop Coordinator, St.Claire Regional Medical Center. Morehead, KY. 159 beds. 6/16/22
We have attended the Las Vegas Gift Show and have found great success. Over several years, we have met up with great suppliers, reinforced current relationships and had a lot of fun. This show has a wide range of merchants and the options are fantastic for whatever you might be looking for. Personally I love seeing the FULL range of a product line. Go to shows, they make a world of difference in your buying habits. – Lorene Oates, Volunteer Coordinator, West Valley Medical Center, Caldwell, ID. 150 beds. 6/15/22
I have attended the Las Vegas World Market's January show for about six years. I previously attended the Atlanta show. The airfare is better for me on the West Coast and the hotels are less expensive than even Seattle. My travel budget is $2,000 or less and I stay the full time. I can accomplish more in 5 days than I could in a month of seeing reps in the shop or ordering on line. Not to mention seeing product in person can completely change your perspective. It also gives you a chance to meet other gift shop buyers and learn from each other. I've made connections that are on going. – Molly Forni, Gift Shop Manager, St. John Providence Health System, Portland, OR. 266 beds. 6/15/22
Thanks to everyone who submitted a comment!
✈️
---
PURCHASE ORDERS
How do managers/buyers purchase goods for their shop? We hand write purchase orders then send them to our in-hospital purchasing agent. In some instances orders can be up to 11 handwritten purchase orders. Would love to know if there is a way to minimize writing all these POs? Thanks! – Sarah Folio, Volunteer Coordinator/Gift Shop Manager, Garrett Regional Medical Center, Oakland, MD. 4/24/22
If you do not have a computer system that manages inventory and has a purchase order module, I would recommend that you create a template in Excel where you can easily type all of your line items. In creating a template you can put in all of your store information, terms etc. so as not to have to rewrite that with each order. – Lisa Garland, Woman's Hospital, Baton Rouge, LA. 6/21/22
We also use an electronic PO system for our larger vendors. However, due to the nature of our business and many of our vendors that are not huge entitles, we still use handwritten PO's most of the time – Lee Patterson, Ascension St Vincent's, Birmingham. 400 beds. 6/16/22
We still hand write POs – Nancy Williams, Director Volunteer Services, Piedmont Healthcare, Atlanta, GA. 6/20/22
Still use handwritten POs – Peter Waugh, Memorial Hospital, North Conway, NH. 25 beds. 5/18/22
Our hospital uses an electronic PO system through a company called Lawson. We prepare a blanket PO for the year in advance for most of our vendors. When it's time to order we already have a PO in place so ordering is quick and easy. – Judy Stallings. 5/16/22
---
LIVE FLOWERS ALTERNATIVE
Q. What are some alternatives to live flowers? We are located in a small town with two flower shops and neither want to partner with us. We currently are offering gift baskets but we still have people that want flowers. Thank you in advance! – Lanie Ray, Fairfield Medical Center, Lancaster, OH. 222 beds. 3/28/22
We have fresh flowers available but also stock K&K Interior silks for critical care areas. I've been stopped many times by staff when delivering the K&K "Real Touch" silks to these units. Staff can't believe they aren't fresh flowers. The patient is happy they will last long enough to take them home and so is the purchaser. – Molly Forni, Providence St. Vincent Medical Center,  Portland, OR. 500 beds. 7/20/22
FreshCut Paper has been a phenomenal alternative for live plants/flowers – specifically for our patients in ICU and TLC. I find myself reordering twice a month. -Meggen Heuss, University of WI Hospital & Clinics, Madison WI. 650 beds. 4/25/22
We have a family member of a volunteer who makes "arrangements" using multi colored buttons, colored wire, and fabrics shaped like flowers and flower buds. They are very popular. – Peter Waugh, Memorial Hospital, North Conway, NH. 25 beds. 4/21/22
We do well with Sullivan Gift for artificial flowers and succulents. Great selection.  – Cherie Towers, Redlands Community Hospital, Redlands, CA. 229 beds. 4/21/22
K&K Interiors has amazing real-touch silk flowers. They are the best flowers we have seen on the silk side. Also, Evergreen has a single lilly in a mini vase that is amazing. Otherwise, the selection is small.  – Tricia Rochman, Carbondale Memorial Hospital, Carbondale, IL. 154 beds. 4/21/22
We use 1800 flowers. They come in a box already arranged. We open them up, clip the ends and put them in vases. We use cello wrap and bows to decorate. It works really well! – Amy, 4/21/22
Spotted at CGH Medical Center: Lego Flower Bouquets. Expensive, but very unique! – Nicole, Cindy Jones Associates. 4/19/22
FreshCut Paper flowers have done well for us. They are beautiful and last forever!  – Dawn Shumaker, Clinton Memorial Hospital, Wilmington, OH. 4/18/22
Live plants or felt flowers.  – Sarah McManus. 4/15/22
We sell FreshCut Paper flowers. They are easy to sell for phone orders when a room can't have fresh flowers. and hospital staff buys them to mail as they come with an envelope also. Admin staff also buy them to have on their desks.  – Linda Armstrong, Gift Shop Supervisor, Mary Bridge Children's Hospital, Tacoma, WA. 4/15/22
Nothing replaces real flowers but silk flowers are at least something to let the patient know you are thinking about them, this is what I tell our customers. We do well with Primitives by Kathy or the bendable flowers we buy at Kelli's. – Sophia, Community Memorial Health System, Ventura, CA. 4/15/22
Our shop used to sell silk flowers. These were great especially for ICU patients that couldn't have live flowers. The biggest expense is the flowers themselves, but if you can hit up sales from different craft shops, it's a great value. Kerri Clark, Community Hospital, Munster, IN. 498 beds. 4/15/22
Natural Fragrance Roses – live fragrant flowers but hydrated to last 4 months. The "no hassle" flowers + fragrance. – Petrus Persoon, CEO, Natural Fragrance Rose. 4/15/21
We sell live flowers, but also sell FreshCut Paper flowers as a cheaper alternative. They can even be mailed for birthdays, anniversaries, etc. We just received our second order. – Craig McKneely, Scripps Health, San Diego, CA. 4/15/22
Ganz has acrylic Posey Pots! – Suzanne, Guthrie Robert Packer Hospital, Sayre, PA. 4/15/21
Do you know of a good alternatives to live flowers? You can still respond to the question here.
Connect. Share. Grow. ♡
---
SPONSOR
BOOGIE TOES – AWARD WINNING BABY RATTLE SOCKS
The cutest baby socks on the planet are perfect for 3 early stages of baby's development.
– Adorable rattle socks with plush toys.
– Rattling sound stimulates hand-eye-ear coordination.
– Busy moms can keep a tab on adventuring crawlers.
– Eco-friendly anti-slip sole for early walkers and runners.
– More than 80 styles to choose from!
844-548-3684
office@pieroliventi.com
SPECIAL DISCOUNTS for Cindy's Newsletter readers:
www.pieroliventi.com/cindy-gift-shops (Pswrd: cindy2021)
---
SPONSOR
BRAVEHOODS
More than just a hoodie…
These inspirational shirts make great gifts for anyone needing a smile. For each shirt sold, one is donated to a kiddo fighting cancer. Sizing: 6 mo – 4XL
As an incentive, we are happy to donate the amount purchased to your pediatric oncology department.
Featured in Gift Shop and Wired Magazines
---
SPONSOR
Open The Joy
Bring joy to your hospital…
Carefully crafted activity kits to bring joy and fun to children. Gifts for hospitalized kids like activity boxes, kits with items to decorate a hospital room, conversation starters and much more.
Feel Better Room Decor Kit | Feel Better Putty | The Feel Better Kit! | The Feel Better Bag! | The Feel Better Box! | Bordom Busters | Magic Activity Kit | STEAM Activity Kit | Origami Activity Kit
Featured on Good Morning America. Sold in Target, Nordstrom, Walmart, Amazon.
for Hospital Gift Shops | OpenTheJoy.com | Wholesale Catalog
---
SPONSOR
fully posable, officially licensed LEGO minifigure flashlight keychains are for LEGO fans of all ages.
Push a button on the character's belly to activate bright LED lights in the feet. Batteries are included.
Available in eye-catching 16-count counter displays
World's most beloved brands, LEGO!
By Santoki, the exclusive US distributor of LEGO
Contact Nikki at nikki@santoki.com to order
---
SPONSOR
American artisans making heirloom quality jewelry with 💜 ,
enamel and brilliant crystals since 1981.

Jewelry made with lead/nickel-free metal.
10% OFF your first purchase with code SHINE10


annekoplikwholesale.com
info@annekoplik.com
800-542-3134
*Valid on orders $200+ through 3/31/2022.
Cannot be combined with any other offer.
https://www.cindyjonesassociates.com/wp-content/uploads/2022/09/shop_Rutland-Regional-Medical-Center-Rutland-VT.jpg
677
1500
C Jones
https://www.cindyjonesassociates.com/wp-content/uploads/2021/05/CJA_coral_400x106.png
C Jones
2022-09-15 08:00:00
2022-12-09 13:41:32
Cindy's Newsletter for Gift Shop Managers | September 15, 2022 💮