Cindy's Newsletter for Gift Shop Managers | October 15, 2022 💮
CINDY'S NEWSLETTER
for
Gift Shop Managers
Cindy's Newsletter for Gift Shop Managers delivers practical, ready-to-implement content to gift shop managers, retailers, and volunteers across the country. We help our readership of over 3,000 retailers optimize shop operations, grow revenue, and connect with one another. The newsletter is published monthly and free since 2001.
Have you paid your dues this quarter?
The value and richness of this newsletter comes from your participation. Do your part by submitting two comments per quarter, at minimum. Reply to reader's questions listed throughout the newsletter (in green) or simply share what is working or isn't working in your shop, a great selling product, a helpful website or resource, an operating question, your biggest challenge right now, a terrific vendor you've come across recently, tips on managing volunteers, or tips on managing yourself!
LEAVE A COMMENT! Click the green comment tags

throughout the newsletter, enter it in the comment section, or send to cindy@cindyjonesassociates.com.
---
OCTOBER 15, 2022
---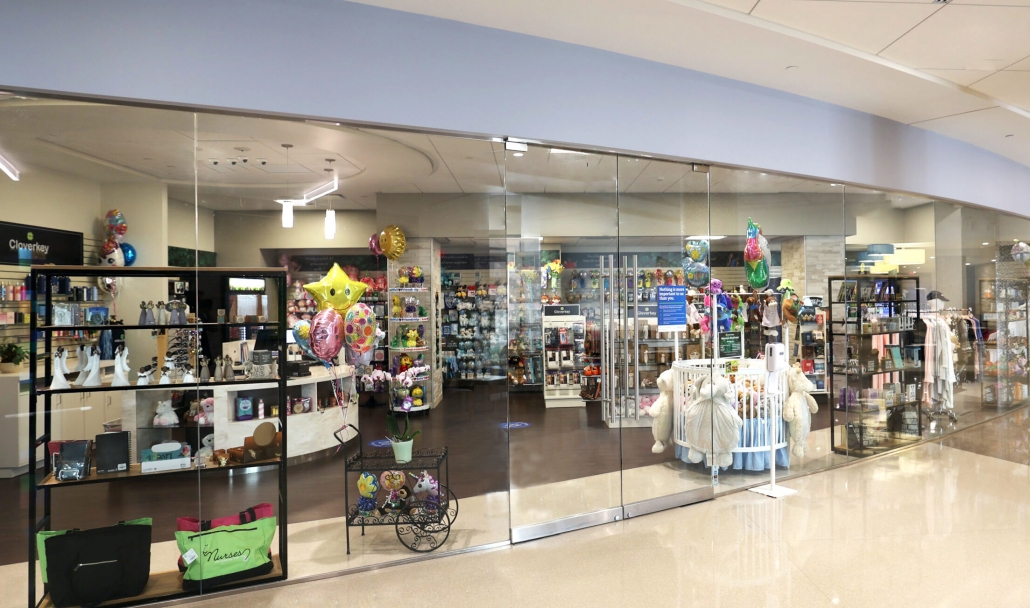 Cloverkey Gift Shop at Texas Health Huguley Hospital, Fort Worth, TX
---
Vista Health's new hybrid gift shop
More food and less retail is driving up sales.
Food Management | Sep 20, 2022
Hospital gift shops usually have more cards, flowers, candy, and stuffed animals than everyday convenience items. But that's not the case at Vista Health in Waukegan, IL, where the gift shop has been transformed into a hybrid market designed to serve guests as well as hospital staff.
In September 2020, Vista Health opened The Market, a 24-hour blended shopping experience offering 60% food, beverage, and convenience items and 40% retail products. "People are expecting to go into a store and have an array of options at their fingertips. It's no longer just about gifts," says May Limbach, Brand Marketing Director of Aramark, the operator contracted to manage the shop.
The idea came about when Vista Health's gift shop vendor told the 200-bed hospital they were leaving. Vista had noticed slower inventory turnover, dwindling sales performance, and waning engagement from shoppers, and decided it was time for a change. That's when they asked Aramark to take over the shop – and give it a much-needed makeover.
"We wanted to be mindful of the fact that 80% of gift shop sales come from hospital employees," Limbach says. "They're not just looking for your typical gift merchandise. They want to have access to an assortment of fresh food and beverage options, even if it's 3:00 A.M."
The shop space underwent a complete renovation. Out went the tired carpet flooring and overfilled shelves; in came sleek wood paneling, bright lighting, and a targeted merchandising display designed to feel clean instead of cluttered. Coolers were also installed to house the fresh food and drink offerings.
Meeting the needs of busy doctors, nurses, and hospital staffers – along with visitors looking for a quick bite – meant stocking The Market with a variety of premium grab-and-go options like paninis, wraps, salads, fresh fruit, and more. "Within the gift market environment, fresh foods are becoming our most popular items," notes Limbach. And it's these offerings that make the shop stand out the most. "You're not just getting candy or a protein bar, as you might with your usual convenience-store experience. You're actually getting a meal," she says.
Though food is at the forefront, The Market was never designed to compete with the hospital's cafeteria. "The cafeteria is meant to serve meals within given hours for staff, visitors, and caregivers," Limbach says. "The gift market is meant to supplement, for those who need to come in and grab something very quickly."
Retail items like balloons, cards, and stuffed animals are still available. But these products are more tightly curated to reflect what people are actually buying. Aramark's expert merchandising team tracks what sells and what doesn't, and uses that data to update The Market's product inventory and display strategy one a quarterly basis. "Are guests regularly buying jewelry and handbags, or do we only need a select curation of that and expand on what's trending?" Limbach says.
Staffing and technology efficiencies enable The Market to operate round the clock on a lean budget. Eager hospital volunteers often staff the shop, eliminating the need for an extensive network of managers and associates. This alone has yielded a 10% reduction in overhead labor. Self-checkout kiosks also minimize the need for cashiers while speeding up transaction time. "Checkout wait time is typically the biggest pain point of a retail experience," says Limbach. "If it was a doctor, nurse, or hospital associate who really only had two minutes, that self-checkout would make all the difference."
That ability to seamlessly checkout 24 hours a day, 7 days a week has also increased sales, particularly in the evenings and overnight. In fact, late-night sales have accounted for a significant amount of The Market's business. "A third of our transactions have been due to after hours," Limbach says.
SOURCE: Food Management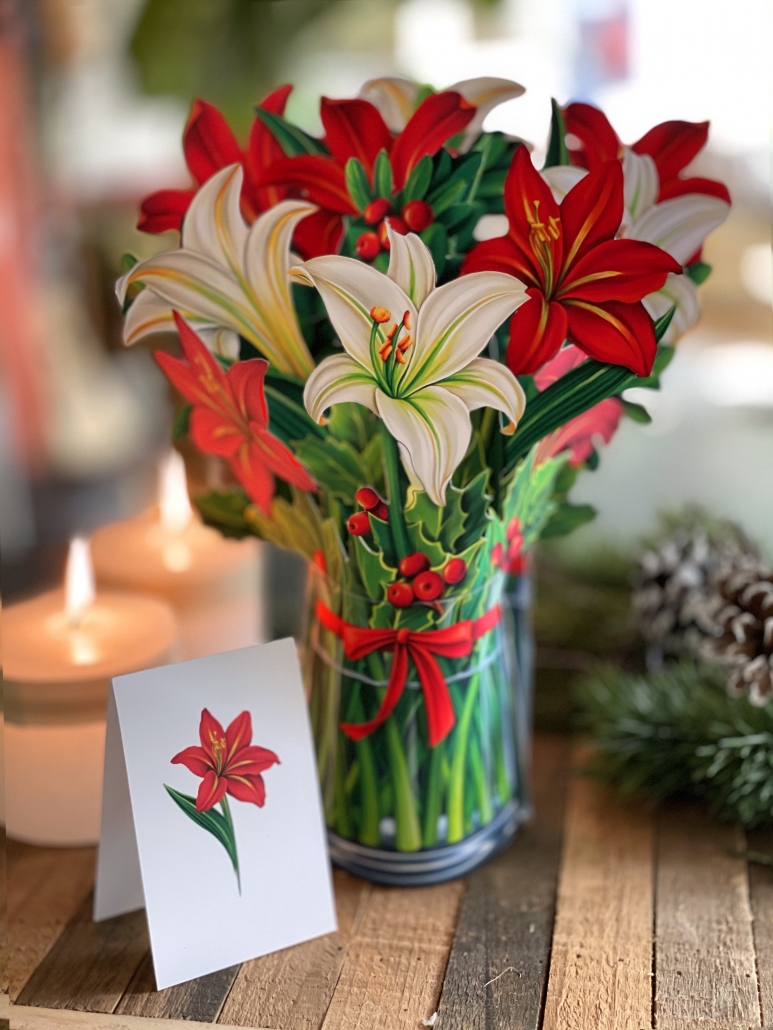 ---
SPONSOR
Quickcharge POS provides all of the point of sale features
you need in an easy-to-use solution with automated
payroll deduction capabilities, contactless payment,
and reliable customer support!

Transitioning from your current POS system
is fast, easy, and affordable.
800-348-5545
www.mmhayes.com/giftshopPOS
---
A. I'm new to retail. What POS system do you suggest?
I am taking over our hospital gift shop and have never run a retail shop before. I need to purchase a POS. Our shop is about 800 sq ft and only has one location. Any suggestions on POS systems? I want something that can track inventory and provide data on sales. The majority of staff for the gift shop will be volunteers (older women) so the payment terminal needs to be easy and user friendly. – Erica Ballard, Ascension Providence, Waco, TX. 225 beds. 8/31/22
We use Quickcharge (MM Hayes) – Kristi King, Ozark Health, Clinton, AR. 114 beds. 9/22/22
We utilize Quickcharge (MM Hayes). It integrates with Kronos for payroll deductions, making that process (if your organization allows payroll deductions) much simpler. – Cherie Towers, Redlands Community Hospital, Redlands, CA. 229 beds. 9/21/22
We use RITE. – Nancy Williams, Director Volunteer Services, Piedmont Healthcare, Atlanta, GA. 9/20/22
We recently upgraded to Counterpoint by NCR and it has been amazing so far. It has tons of capability than we could ever possibly need . It is also very user friendly! – Juli Chrisman, WPR Cancer Institute Gift Shop, UAMS, Little Rock, AR. 9/19/22
I use QuickBooks. Very user friendly – Carol Colpitts, Milford Regional Medical Center, Milford, MA. 9/19/22
We use Square for Retail. Our senior volunteers thought it was much easier to use than our previous register. A simpler system, but tracks inventory and provides sales data is multiple ways at a reasonable cost. – Karla Glanzman, Seattle Children's Hospital. 350 beds. 9/16/22
Hi Karla, I would love to visit with you further about utilizing Square for Retail. I'm definitely curious about the inventory management and reports. If you have some time to chat sometime, please reach out via email. Thanks! -Vicki Holcombe, Baptist Hospitals of Southeast Texas, Beaumont, TX. 9/19/22
Erica, We have the same size gift shop and same size hospital. We have Quickcharge by MM Hayes. I also have volunteers running the gift shop. I oversee inventory and reports. Reports are easy and inventory management is as well. Feel free to contact me if you would like more information. – Catherine Taschler, Volunteer Coordinator, Marshfield Medical Center-Weston, Weston, WI. 9/16/22
We will be using NCR (Counterpoint) starting in the new calendar year. I would highly recommend this system. We vetted many and found this to be far outstanding from the others. – Deb Kerr, Children's Mercy Hospital, Kansas City. 385 beds. 9/16/22
We use the Clover devices and absolutely love the system. – Jessie Davis, Hannibal Regional Hospital, Hannibal, MO. 99 beds. 9/16/22
Recent results from our ongoing survey:
What POS system do you use?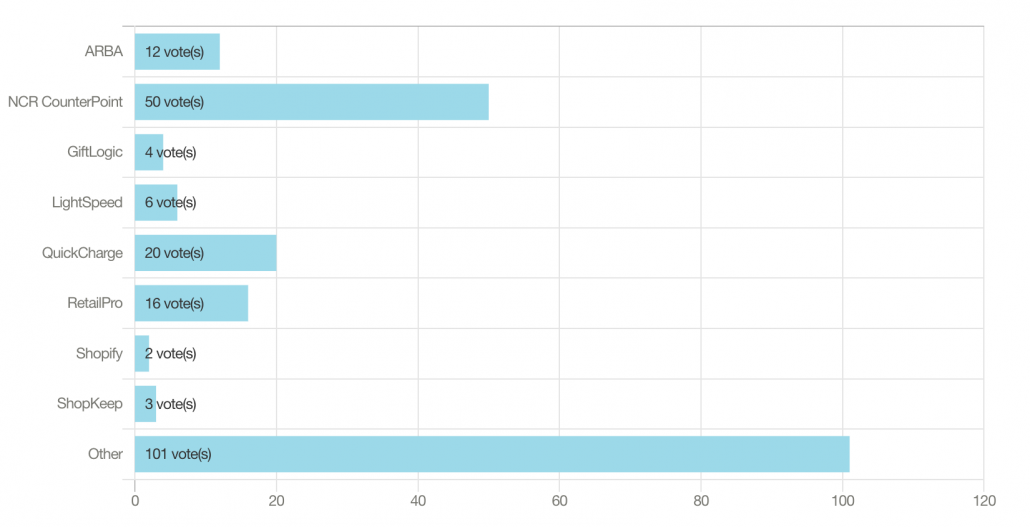 ---
What is the annual cost of your POS system?
Did you miss this question? Click to comment.
Connect. Share. Grow. ♡
---
Q. Who are some vendors for cancer items?
Q. Who are some vendors you use for cancer items? I have recently taken over our Cancer Resource Center. It's located in another building and much smaller than my gift shop. I am looking to make it a much more inspirational and inviting space but still keep some of the cancer related items available to the patients. – Lanie Ray, Cancer Resource Center, Fairfield Medical Center, Lancaster, OH
Who are some vendors you use for cancer items?
<- CLICK TO COMMENT
Scarves, hats, turbans
Medical alert bracelets
Nausea remedies
Wig care products
Synthetic bangs
Apparel
Gift items
Skincare products
Night caps
Wig halos
Who are some good vendors for cancer items? Click the comment icon to the left or enter it at the bottom of the newsletter.

Sharing is caring!
Connect. Share. Grow. ♡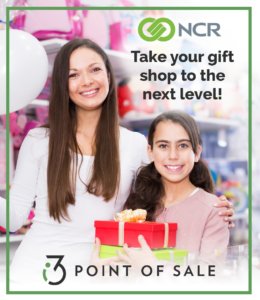 ---
SPONSOR
i3 Verticals – NCR Point of Sale Solution
A "Volunteer Friendly" NCR Point of Sale solution
for hospital gift shops. Easy to learn! Easy to use!
Payroll Deduction and Inventory Management available.
Take your gift shop to the next level!
Ask for a FREE copy of our "Hospital Gift Shops:
Tips for Success" booklet.
887-809-9980
www.i3pos.com
---
This will drive your customers away
A surefire way to drive customers away and decrease sales is to create a cluttered, dark, unwelcoming space. This is especially important in a hospital setting. You don't need a full-blown expensive renovation to improve the look and feel of a space.
This cash wrap counter is ready for an overhaul, on a budget. Here we go!
Clear off counter tops. Store items out of the customer's view in drawers, cabinets or behind register.
Keep add-ons or impulse merchandise at the counter minimal. Don't crowd the space. Don't offer too many things or too many categories.
Display merchandise neatly and with enough space and visibility.
Declutter all areas in and around the counter.
All items should be organized and orderly, not strewn about. That means, they have a place they go when not in use.
Remove signage from counter front, cash register, behind counter, etc. Limit to one or two and use professionally made signage, never handmade (this goes for anywhere in your shop).
Clear out the area behind the counter and install a second cabinet for closed yet accessible storage or a narrow table for additional workspace (but, keep it organized and decluttered).
Create a mostly empty wall behind the counter with a few shelves to display product. Don't clutter it.
Neatly fold apparel.
Open blinds to let in natural light!
More: Solutions to common cash wrap/checkout counter problems
---
A. What are some options/vendors for custom shopping bags? 🛍️
Looking for options for custom shopping bags for the gift shop. You know, those pretty bags you give to customers after they make a purchase in your store! We have a current vendor, but am interested in hearing what others do and vendors they use. Thank you in advance! – Shellee Laubersheimer, Stanford Health Care, Stanford, CA. 600 beds. 8/23/22
Nashville Wraps is who we use. We make sure to qualify for free freight each time or it will eat up your profits, quickly! – Ali McCrary, Good Samaritan Gift Shop, Vincennes, IN. 9/15/22
We use Nashville Wraps also. We carry 4 size white kraft bags that we sell to customers with colorful tissue paper. – Stephanie Hubbard, General Manager and Senior Buyer, Memorial Healthcare System, FL. 9/15/22

We have used Nashville Wraps for bags and tissue for years. – Vicki Holcombe. 9/15/22
We use Nashville Wraps. Love the Christmas ones. – Nancy Williams, Director Volunteer Services, Piedmont Healthcare, Atlanta, GA. 9/15/22
Nashville Wraps. They also do stickers if you want to use them. We are the Pink Geranium Gift Shop, so I get pink bags. Everyone knows where you were :) – Tricia Rochman, Carbondale Memorial Hospital, Carbondale, IL. 154 beds. 9/15/22
Kelli's Gift Shop Suppliers. Used to use Benton Kirby but they are no longer in business. We use paper bags. – Peter Waugh. 9/15/22
We also use Nashville Wraps. We have bought the pretty designs but have had to go to the brown and white to help cut costs. We are planning on ordering Christmas designs for the season and we will be selling those to our customers/employees who ask for a handled bag. We just can't give them out like we use to. :( – Lanie Ray, Fairfield Medical Center, Lancaster, OH. 8/24/22
We use Store Supply Warehouse. They also have decorative/holiday gift bags that we sell all year round. We also insert tissue paper in to the gift bag, which the customers always appreciate! – Suzanne Storelli, The Guthrie Clinic / Robert Packer Hospital, Sayre, PA. 254 beds. 8/15/22
We use Nashville Wraps for our bags. Then we put a "Friends Gift Shop" sticker on the bag for promotions. Right now we have sunflowers. – Nancy Collins, New London Hospital, New London. 25 beds. 8/15/22
---
PRIOR COMMENTS
Hi there!! We use Nashville Wraps for our bags and boxes and it has worked out well. They are also a member of PPP. – Christine Parker, Kent Hospital, Warwick. 2/15/21
I have wonderful luck with Bags and Bows. Great prices, great customer service. – Grace Hutchinson, Piedmont Medical Center, Rock Hill, SC. 180 beds. 2/15/21
Nashville Wraps and S. Walter Packaging – Gale Cialeo 2/18/21
We use Bags and Bows and purchase bright colored plastic T-shirt bags along with small brown paper bags and handled brown paper bags. We also let the volunteers know how much each bag costs so they can decipher which bag is the best choice for each particular sale. – B. Putman, Coldwater, MI 3/15/21
We have been using Nashville Wraps and very satisfied. If you order $300 or more you get free freight. Yay!!! We get tissue, ribbons, hi-density bags, and lovely gift bags in a variety of sizes and designs. Love this vendor. Highly recommend. – Debbie Swan, Baxter Regional Medical Center, Mountain Home, AR. 126 beds. 3/15/21
There is still time to comment! Click here to share your favorite bag idea or vendor.
Connect. Share. Grow. ♡
---
UPCOMING HOLIDAYS
NOVEMBER
Nov 11 – Veterans Day
Nov 24 – Thanksgiving
Nov 25 – Black Friday
Nov 28 – Cyber Monday
DECEMBER
Dec 18 – Hanukkah Begins
Dec 21 – Winter Solstice
Dec 25 – Christmas
Dec 31 – New Year's Eve
JANUARY
Jan 1 – New Year's Day
Jan 17 – Martin Luther King Day
Jan 21 – National Hug Day
Sometimes we include some pretty unique "holidays". Use them to help generate off-season sales. "National Sunglasses Day – 15% Today Only!". Build some fun displays. Be creative! Put all umbrellas on sale for National Pina Colada Day! ⛱️
Association Conferences
GSVRP will be held at The King and Prince Beach & Golf Resort, St Simons Island, GA from February 19-22, 2023.
---
Your inventory should never celebrate a birthday!
Especially apparel, accessories, seasonal home goods and trending gifts items. They all need to move out the door, fast!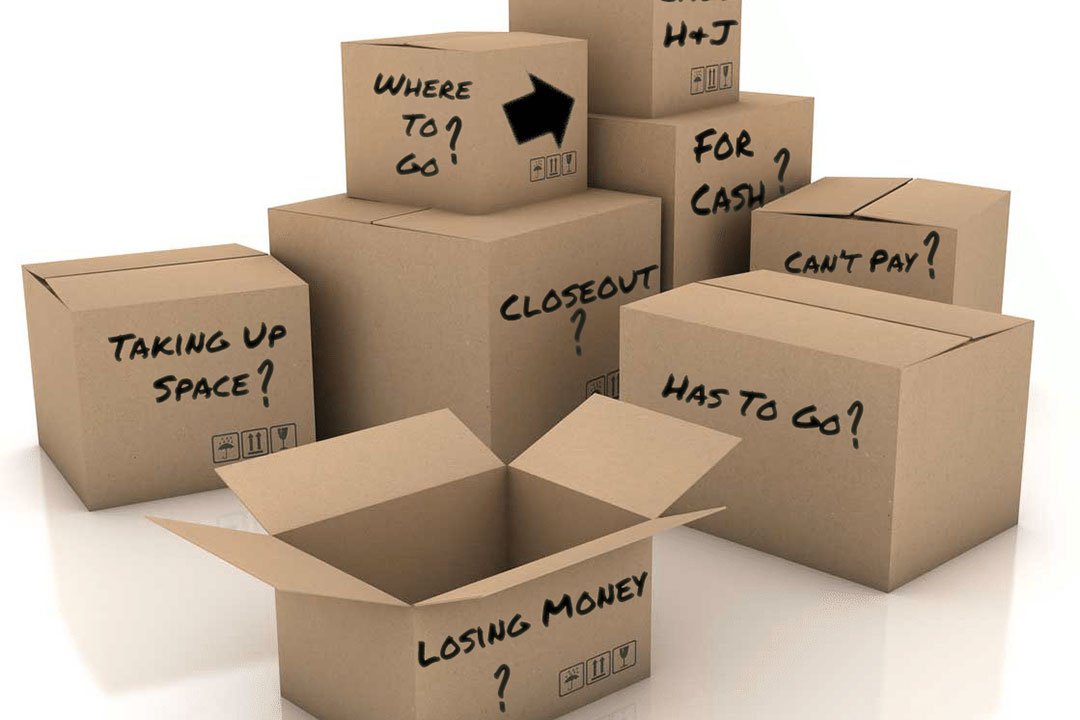 ---
Post-pandemic shifts in hospital gift shop operations
Important take aways on changes to the hospital gift shop business following the pandemic:
Many shops are focusing more on employee business, rather than traditional patient gifts.
Hospital employees are often working longer shifts than before the pandemic, making on-site shopping even more convenient.
Incorporating a new merchandise mix that appeals to younger generations. Hospitals are starting to hire much younger people – millennials – with all the turn-over. Less tchotchkes. More tie-ins with wellness.
Hospital logo apparel is a best-seller as pride in healthcare soared during the pandemic and also being part of a that community.
Apparel is in top five categories across all 13 hospitals Cloverkey, a Texas startup, that manages the gift shops with fashion overall in top place.
Read the full article Sales Trends at Hospital Shops (2021)
SOURCE: Souvenirs, Gifts & Novelties Magazine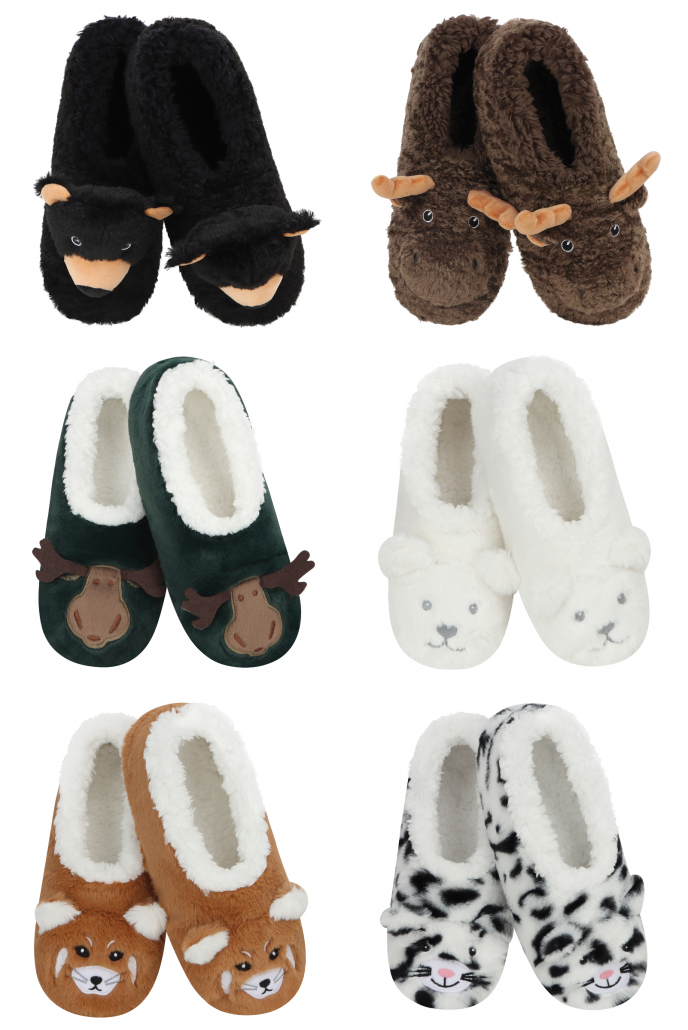 ---
SPONSOR
snoozies!® Animals
Bears, Moose, Fox, and Snow Leopard are just a few!
Available in Women's, Men's, Kid's, Toddler and Baby
Fully lined with our exclusive dyed pom pom™cozy Sherpa
All with non skid soles
Machine washable
See all snoozies!® Fall/Holiday collections at snoozies.com
Call your local rep or our in-house specialists:
Pam at 252-650-7000 ext 209
Danielle at 252-650-7000 ext 206
---
October action items
Plan your holiday displays for the next eight weeks.
Clean out and cancel old orders.
Halloween displays should be up! Keep them crazy, funny, creepy, and creative.
Finalize holiday promotions and events. Note, planning should have started in September.
Write up your holiday marketing plan. Utilize hospital publications, website, social media, email campaigns, signage, bag inserts, parking valet flyers, etc.
Begin promoting Gift Certificates as co-worker holiday gifts in the hospital newsletter and at the cashier counter.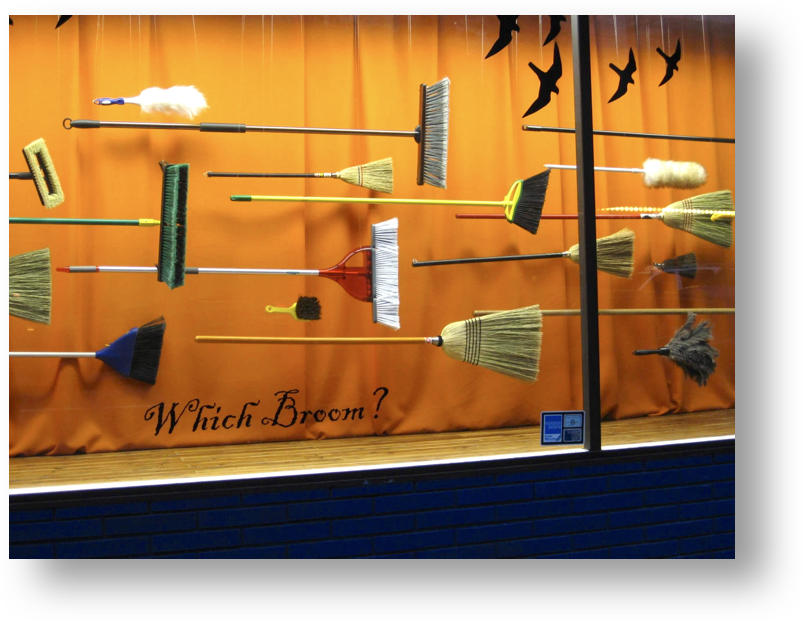 ---
"I must have that!" social media feed
Does your social media feed make customer's say, "I don't need it, but I just have to have it!"
Scroll through the merchandise photos from DeShea's at Baptist Memorial Hospital and just tell me it doesn't have the power of persuasion. That is, purchase persuasion!
---
SEPTEMBER 2022 NEWSLETTER: ISSUE #634
Did you miss last month's articles, surveys, and discussions?
Baptist Health Gift Shop nominated for Retail Excellence Award
Q. I'm new to retail. What POS system do you suggest?
Product Pick: Luckables
A. Vendors for lobby sales?
Best New Product Awards: NY NOW
Q. Options/vendors for custom shopping bags?
Hospital gift shops closing in 2022

Same-day sourcing: Fall Cash & Carry, AmericasMart, Atlanta
Q. Vendor for frog and turtle gift items?
Job Openings
Gift Shop volunteers support patient care
Gift Market Calendar
FROG & TURTLE ITEMS
I've had several request for our gift shop to carry frog and turtle gift items. Do anyone know of any vendors for this? 🐸 🐢 – LaDonna Kelley, Gift Shop Manager, CHRISTUS Mother Frances Health System, Tyler TX. 400 beds. 8/19/22
Ganz has the little pocket tokens. Easy and inexpensive. Small space needed. – Tricia Rochman, Carbondale Memorial Hospital, Carbondale, IL. 154 beds. 9/15/22
I purchase frogs and turtles through our Ganz and Roman reps. – Cindy Mai, OHSU Hillsboro Medical Center Gift Shop, Hillsboro. 168 beds. 9/1/22
There is still time to comment. Click here!
Connect. Share. Grow. ♡
---
LOBBY SALE VENDORS
Q. We are in need of vendors for lobby sales that handle purses and accessories and also a sneaker vendor. Your suggestions will be greatly appreciated! – Lucille Roberts, UHS/Binghamton General Hospital, Binghamton, NY. 7/15/22
Other lobby sales and fundraiser vendors: Outside the Box Shoes, Nom-Nom Popcorn, Scentsy, Collective Goods, Jose Madrid Salsa, Corporate Jewelers, The Nutman, Masquerade, Lionne Designs Jewelry, Carline Leathers (312) 738-0150.
Dillard's brings a great purse selection to our lobby sale. – Brenda Welcher, Advent Health. 8/18/22
We use In The Bag as our vendor. It is under new ownership. – Ramona Kennedy, Claxton-Hepburn Medical Center Auxiliary, Ogdensburg. 115 beds. 8/16/22
We have partnered with In the Bag, for one of our shops. They are based out of New Jersey, I am located in Ohio. They have great bags, purses and accessories. Always a hit with our staff when he comes. – Lanie Ray, Fairfield Medical Center, Lancaster, OH. 8/8/22
Thanks, I appreciate your response. It is now Melissa Blau at In the Bag and she won't do sales unless provided 12 tables. – Lucille Roberts, UHS/Binghamton General Hospital, Binghamton, NY. 8/8/22
FROM CINDY
Hi Lucille, we have found that there are less and less vendors doing lobby/on-site sales. These were obviously not allowed during the pandemic. Many invested in online stores to accommodate the shift to online shopping. With all that transpired due to the pandemic, Gold Coast Promotions totally changed their fundraising format to an online format, holding over 100 online events in 2021. Here are examples of online fundraisers for UMHS and Memorial Hospital Gulfport. You can read suggestions from readers for other online fundraiser vendors in the April, 2021 issue.
Maybe onsite lobby sales are picking up again?! We hope other readers will chime in! There is still time to COMMENT! CLICK HERE
Connect. Share. Grow. ♡
---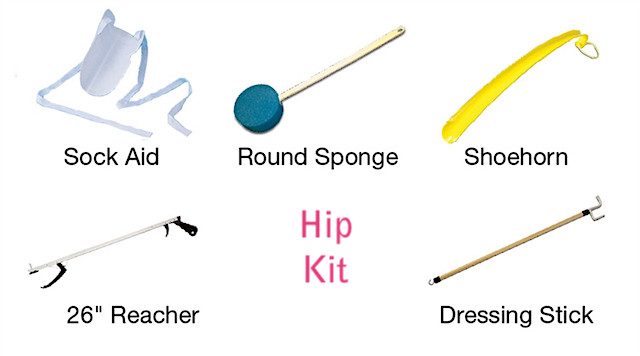 HIP KIT VENDORS
Q. Has anyone found a good source for "hip kits" for post-hip replacement patients? They contain assistive items like sock aid, dressing stick, long handled sponge? – Jill Dugaw, Spartanburg Regional Healthcare System, Spartanburg, SC. 500 beds. 6/22/22
Try Kinsman Enterprises in Illinois – they have a huge catalog of items. – Susan M Dailey, Village Specialty Shoppe, The Village at Orchard Ridge, Winchester, VA. 8/23/22.
We have ordered from Performance Health (866-402-8720) for several years. Our hip replacement patients get an insert with their details in the folder they receive during their orientation class prior to surgery. – Brenda Welcher, AdventHealth Zephyrhills, Zephyrhills, FL. 154 beds. 7/22/22
We use Performance Health. Item #081286368. I think they cost $11.84 and we retail for about $35.00. – Margaret Legut, Elmhurst Hospital, Elmhurst, IL. 259 beds. 7/19/22
Still want to COMMENT. We'll add your response!
Connect. Share. Grow. ♡
---
TOP GIFT MARKETS
Q. Hello! I'm a new shop manager. I'm trying to decide which gift shows I should attend or, are you mainly shopping online now? What markets does everyone attend? Should I go to a few small shows or one large show? What is your travel budget? I am in the midwest, but can go anywhere. Thanks! – Lindsey. 6/2/22
The January show in Atlanta is a must for me and I complete the majority of my Fall and Holiday buying at that show. I also attend 1-2 smaller regional shows at the Minneapolis Gift Mart. For apparel, I attend the Atlanta apparel market. – Sabra Shields, Sanford USD Medical Center, Sioux Falls, SD. 450 beds. 6/22/22
I go to the Atlanta Mart in January and buy all of my fall and Christmas for the year and some everyday as well. I get great display ideas and seeing the items in person vs. a catalog makes a big difference. I look for companies that offer less minimums on items as we are a smaller shop. I know that I can usually sell 6 or 8 pieces of one item but not 12. – Diane Honsberger, Director of Volunteers & Gift Shop, Mercy St. Anne Hospital, Toledo, OH. 150 beds. 6/21/22
We attend the Americas Mart Gift Show in Atlanta. – Laura Keipert, Supervisor, Retail Services, Children's Healthcare of Atlanta, GA 6/20/22
We generally go to Las Vegas, for three days. Our budget for two people was around $800. Show specials more than made up for those costs. Haven't had travel budget for two years though and hope to go next January. The summer gift show usually coincides with the ASD show, so it is a two-for-one trip. – Karla Glanzman, Gift Shop Manager at Seattle Children's Hospital, Seattle, WA. 407 beds. 6/17/22 
We try to do one gift show a year. We have done Dallas, Atlanta and Vegas. Set-up at Vegas was amazing. LOVED IT! Atlanta was the best so far though. – Tricia Rochman, Carbondale Memorial Hospital, Carbondale, IL. 154 beds. 4/21/22
We send about three volunteers to Atlanta every January for about five days. This has made all the difference in our gift shop. They shop primarily for the holidays throughout the year but do order some everyday items as well. It really saves on meeting with the vendors on a regular basis. – Ramona Kennedy, Lifeline Program Manager & Auxiliary Liaison, Claxton-Hepburn Medical Center, Ogdensburg, NY. 115 beds. 6/16/22
Atlanta Gift Market. The main one to go to is January, but I've also gone to the last two in July. I usually stay 3-4 nights, but don't have a monetary budget for the exact amount. – Roberta Gilbert, Gift Shop Coordinator, St.Claire Regional Medical Center. Morehead, KY. 159 beds. 6/16/22
We have attended the Las Vegas Gift Show and have found great success. Over several years, we have met up with great suppliers, reinforced current relationships and had a lot of fun. This show has a wide range of merchants and the options are fantastic for whatever you might be looking for. Personally I love seeing the FULL range of a product line. Go to shows, they make a world of difference in your buying habits. – Lorene Oates, Volunteer Coordinator, West Valley Medical Center, Caldwell, ID. 150 beds. 6/15/22
I have attended the Las Vegas World Market's January show for about six years. I previously attended the Atlanta show. The airfare is better for me on the West Coast and the hotels are less expensive than even Seattle. My travel budget is $2,000 or less and I stay the full time. I can accomplish more in 5 days than I could in a month of seeing reps in the shop or ordering on line. Not to mention seeing product in person can completely change your perspective. It also gives you a chance to meet other gift shop buyers and learn from each other. I've made connections that are on going. – Molly Forni, Gift Shop Manager, St. John Providence Health System, Portland, OR. 266 beds. 6/15/22
Thanks to everyone who submitted a comment!
✈️
---
SPONSOR
BOOGIE TOES – AWARD WINNING BABY RATTLE SOCKS
The cutest baby socks on the planet are perfect for 3 early stages of baby's development.
– Adorable rattle socks with plush toys.
– Rattling sound stimulates hand-eye-ear coordination.
– Busy moms can keep a tab on adventuring crawlers.
– Eco-friendly anti-slip sole for early walkers and runners.
– More than 80 styles to choose from!
844-548-3684
office@pieroliventi.com
SPECIAL DISCOUNTS for Cindy's Newsletter readers:
www.pieroliventi.com/cindy-gift-shops (Pswrd: cindy2021)
---
You're here! Thanks for reading through the whole newsletter. Good things come to those that scroll…
https://www.cindyjonesassociates.com/wp-content/uploads/2022/10/shop_Cloverkey-Gift-Shop-at-Texas-Health-Huguley-Hospital-Fort-Worth-TX.jpg
1303
2206
C Jones
https://www.cindyjonesassociates.com/wp-content/uploads/2021/05/CJA_coral_400x106.png
C Jones
2022-10-15 08:00:00
2022-10-19 22:38:05
Cindy's Newsletter for Gift Shop Managers | October 15, 2022 💮